Villa Platan
Villa Platan is carefully tailored to its unique location using nature's own colours and soft transitions between spaces, that makes the daily changes of the sea an integrated part of the architecture's DNA. The private client had a vision of an architecture that would make the views half the space of their home - and of the building as a new place by the sea.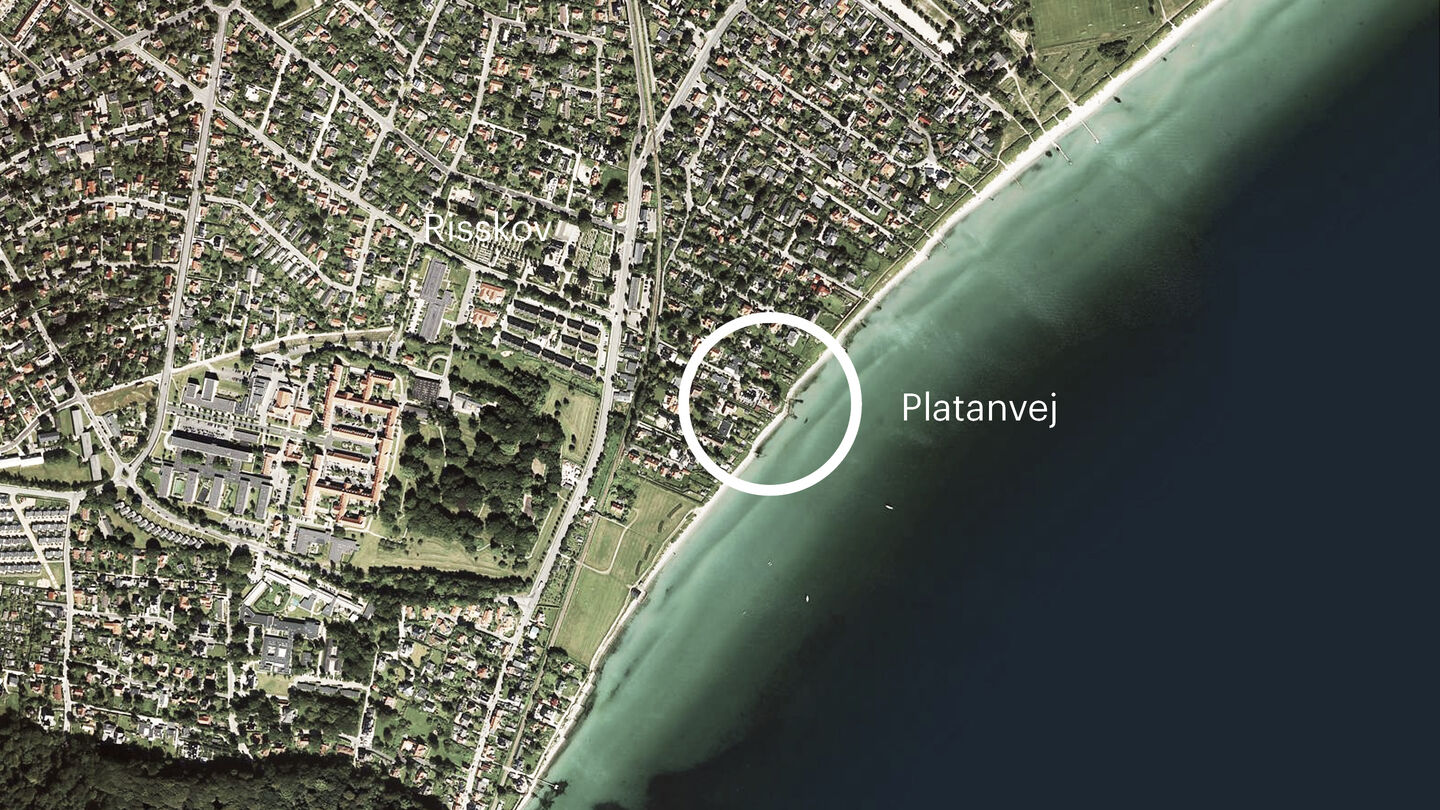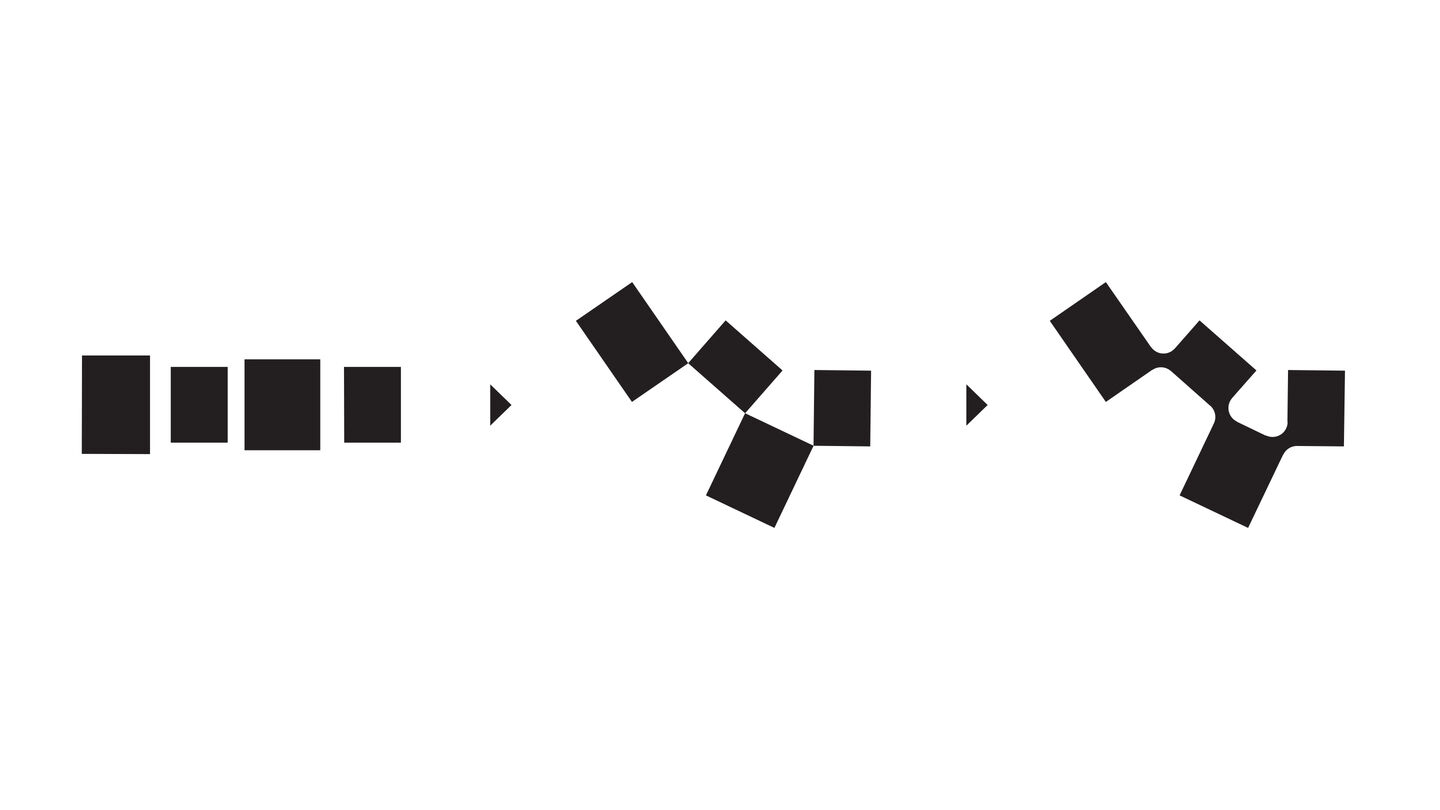 The building design is as unique as the location: a villa designed from four basic volumes softly merged together.
Towards the street, the villa appear serene and closed, the primary volumes broken only by the sharp cut of the entrance door. Towards the sea and the garden, small courtyards are embraced by open and transparent facades with views towards the sea.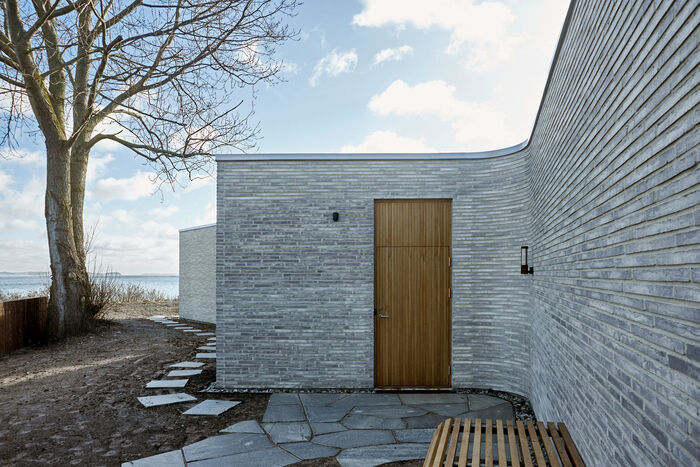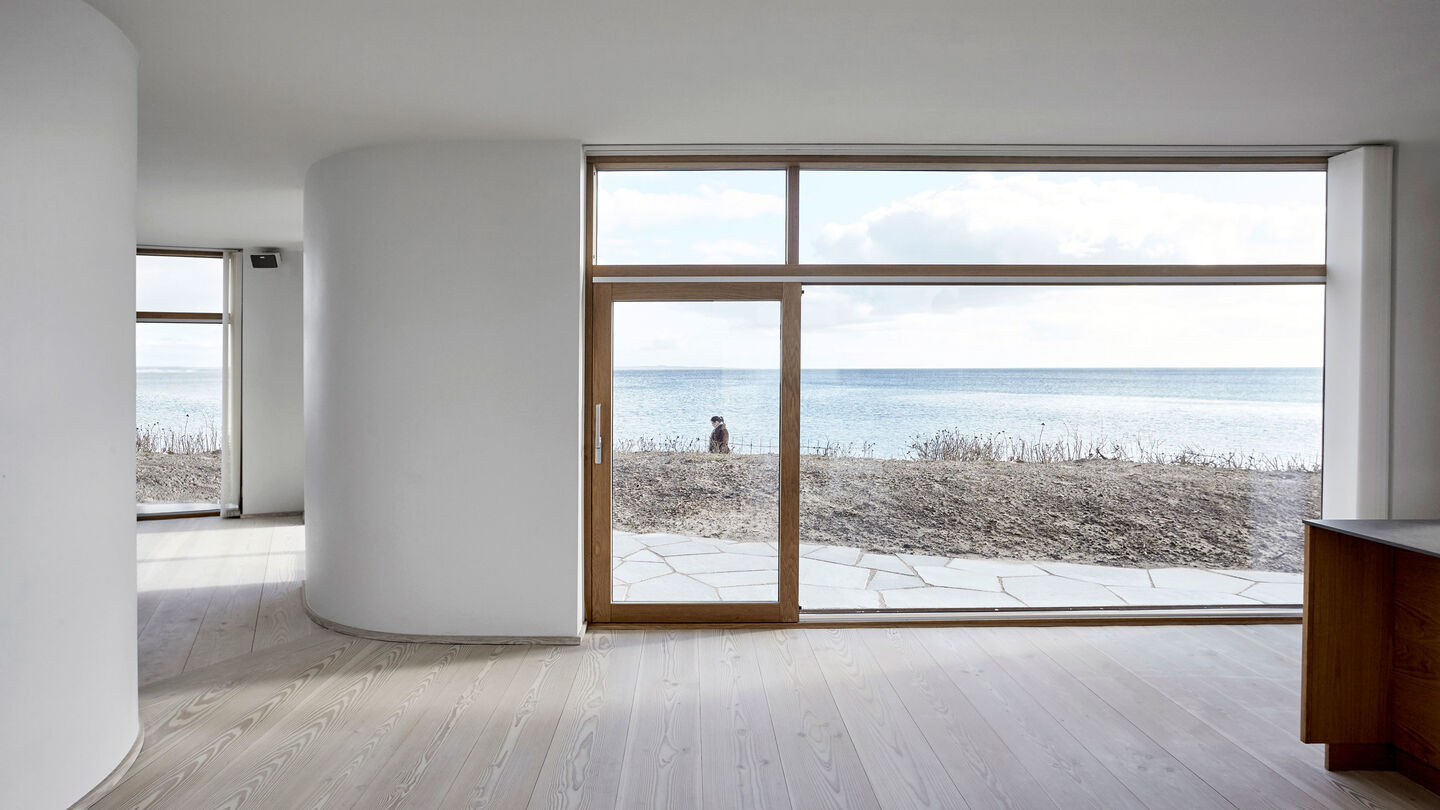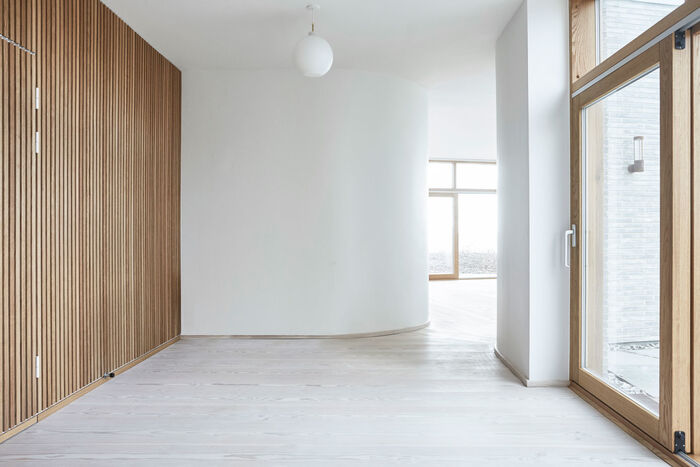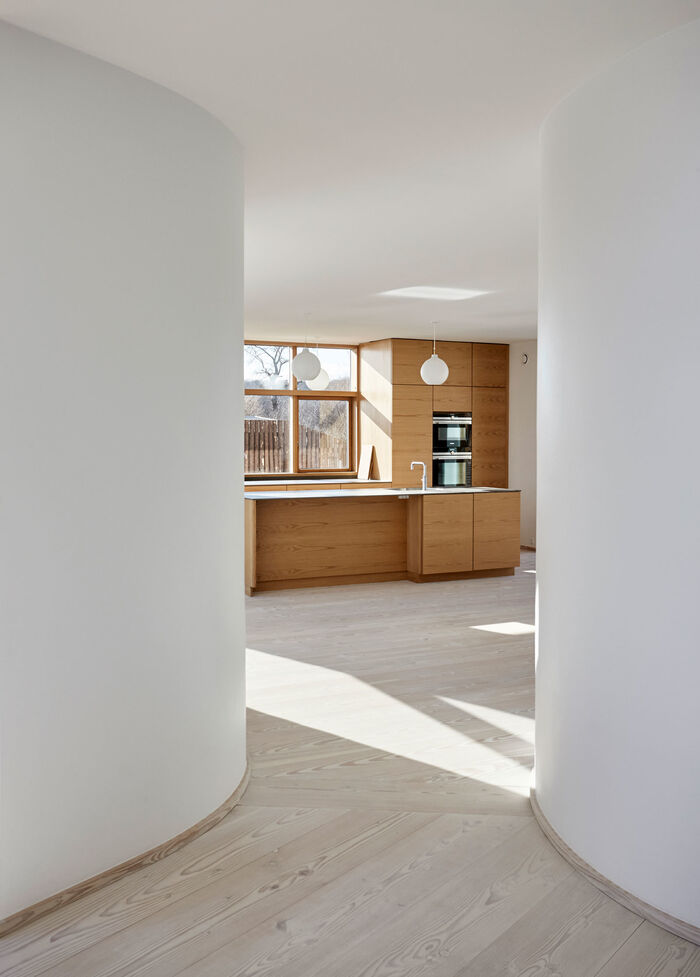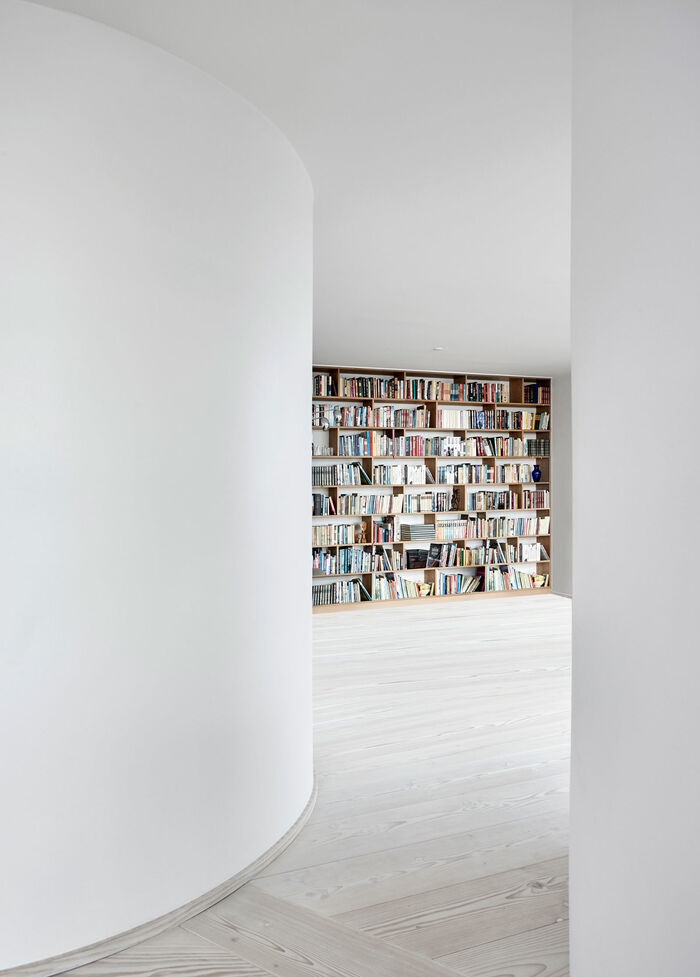 Curved white walls and broad plank floors melt the interior spaces together. All primary spaces have a contrasting end wall with a piece of handmade build-in furniture: a bookcase spanning an entire wall of the living room, a customized kitchen, a lamellae wall in the entrance room providing access to the basement and a wardrobe, and finally a full cabinet wall in the master bedroom with access to the bathroom.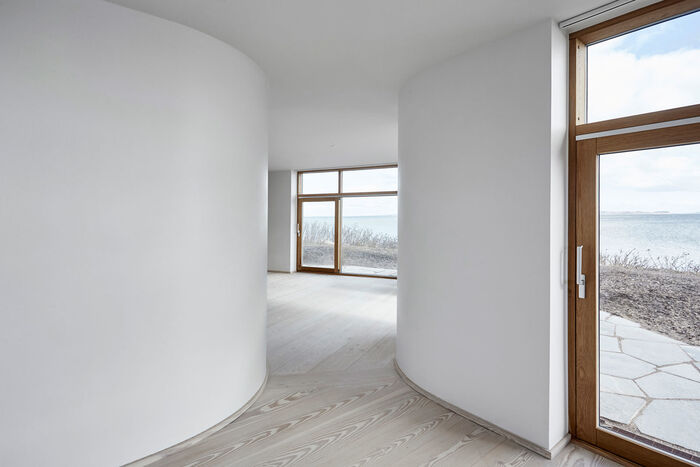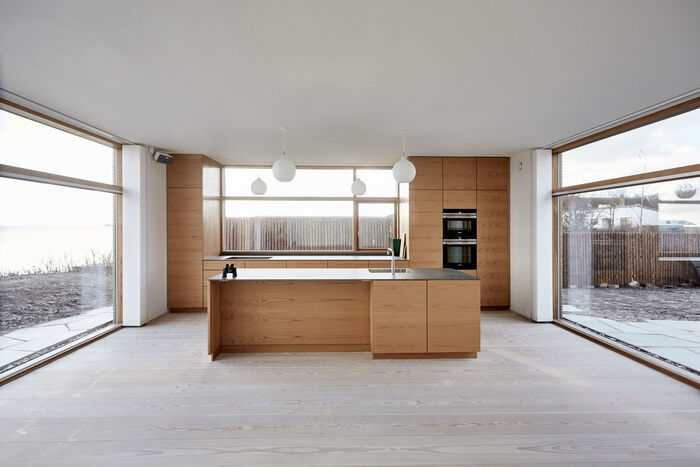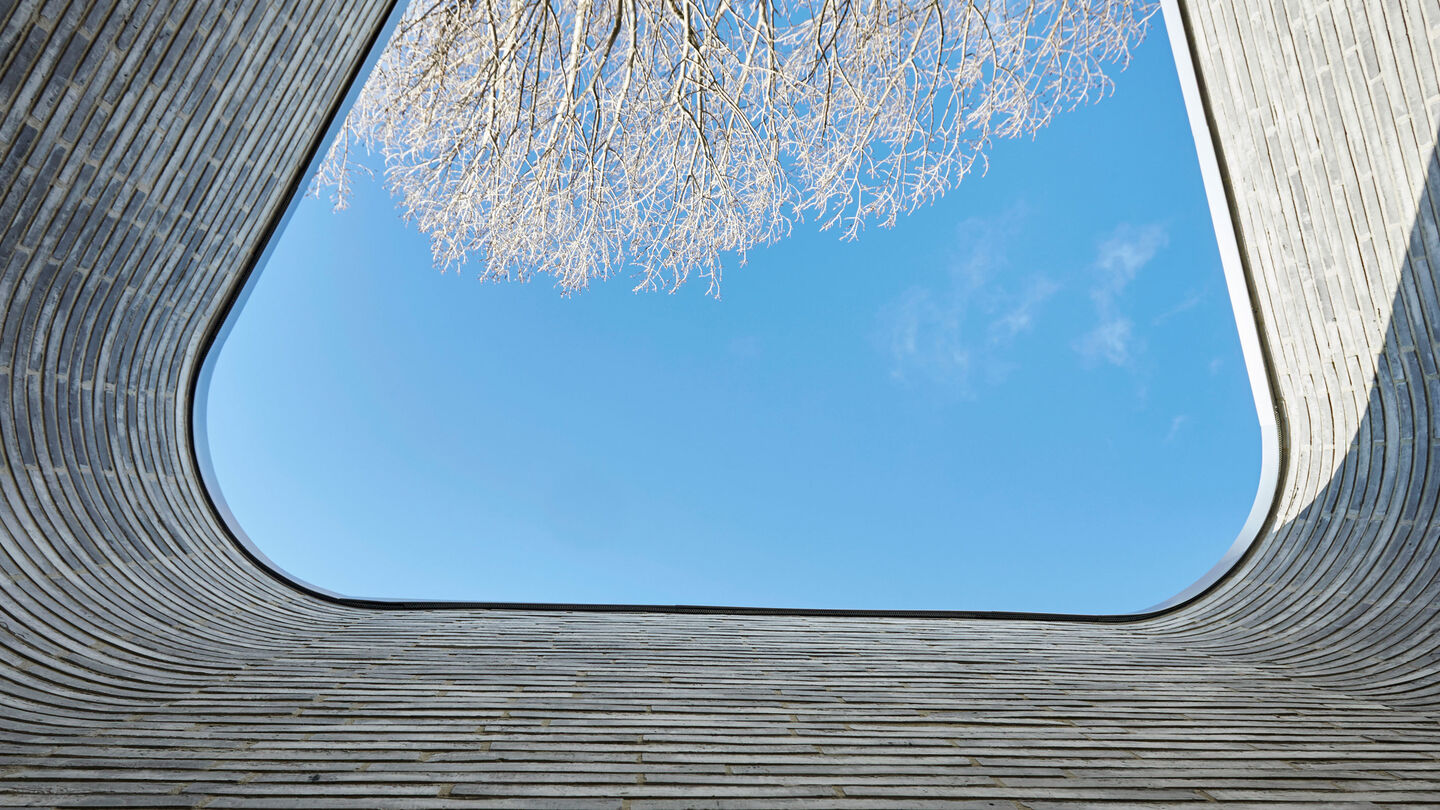 Sand colored Kolumba brick and oak framing add solidity to the villa, humbly adapting it to the exposed site. The garden surrounding the villa resembles a beach meadow with shale, low trees and wild flowers as one finds them in the natural habitat close by.
The basement has three guest rooms and a TV-room. All spaces below ground are lit by natural daylight from light wells covered by oak benches along the facade.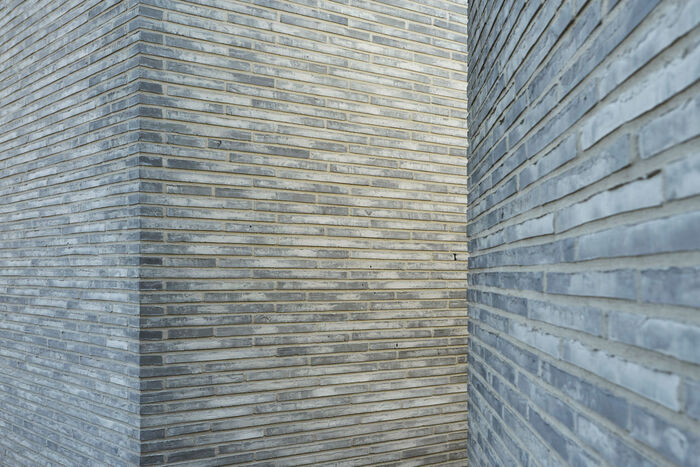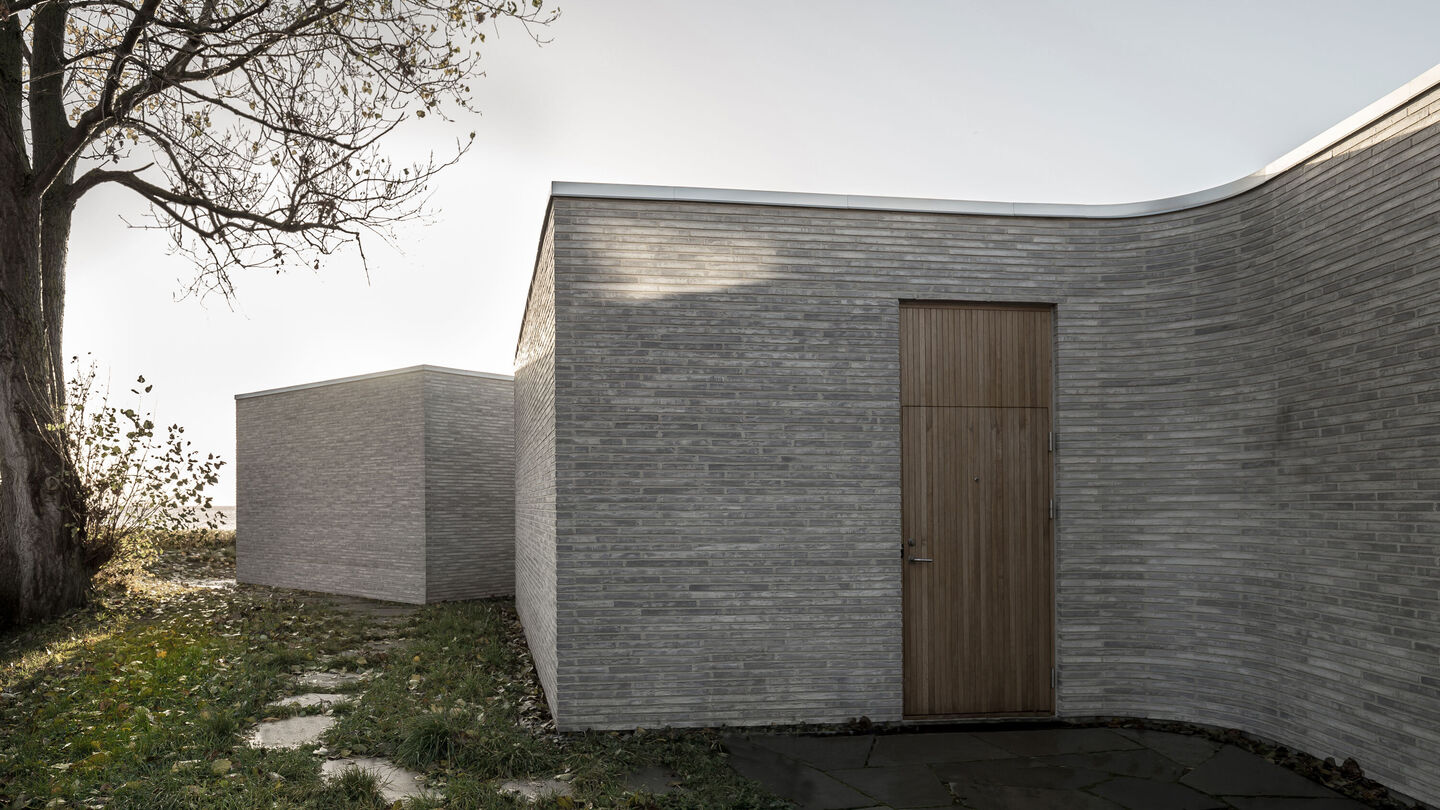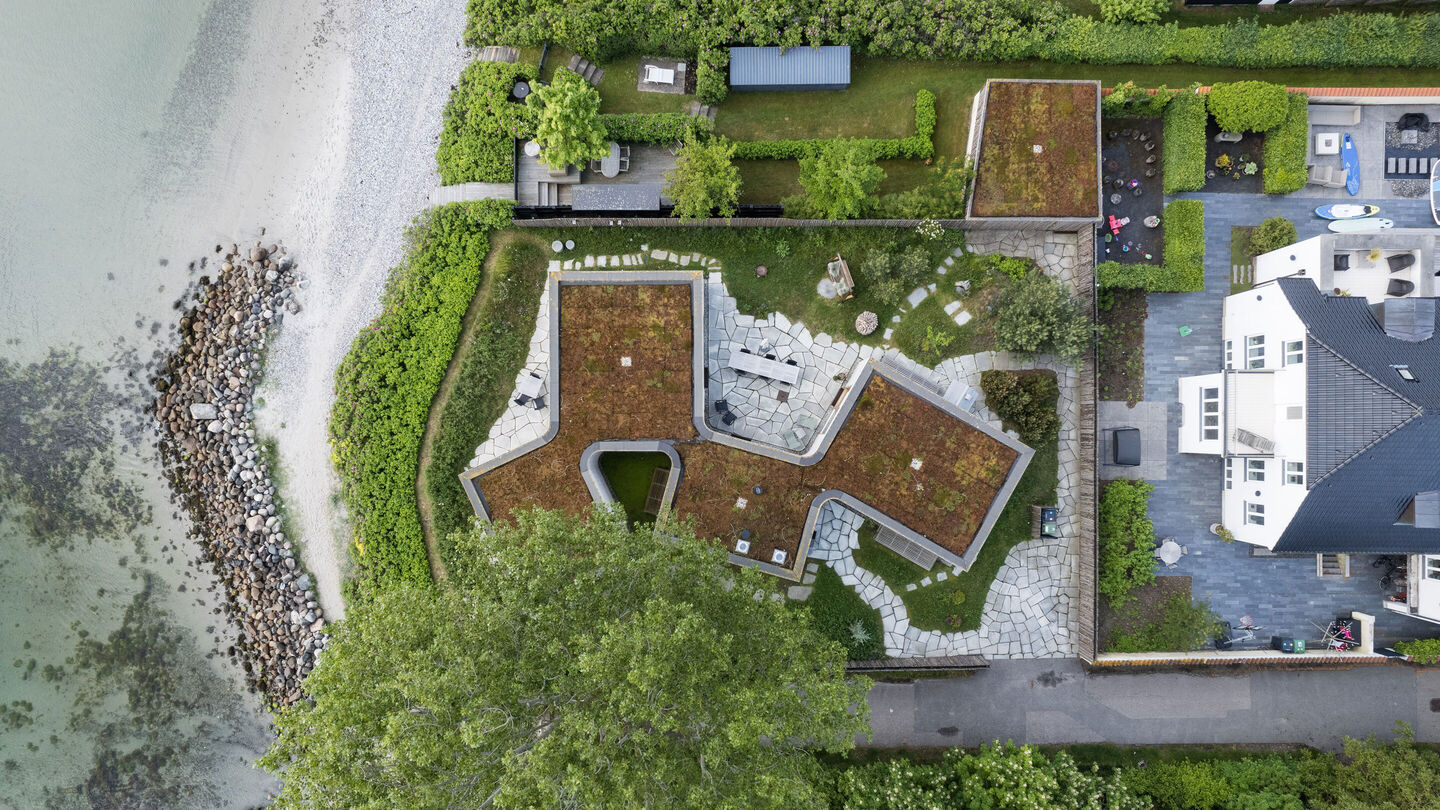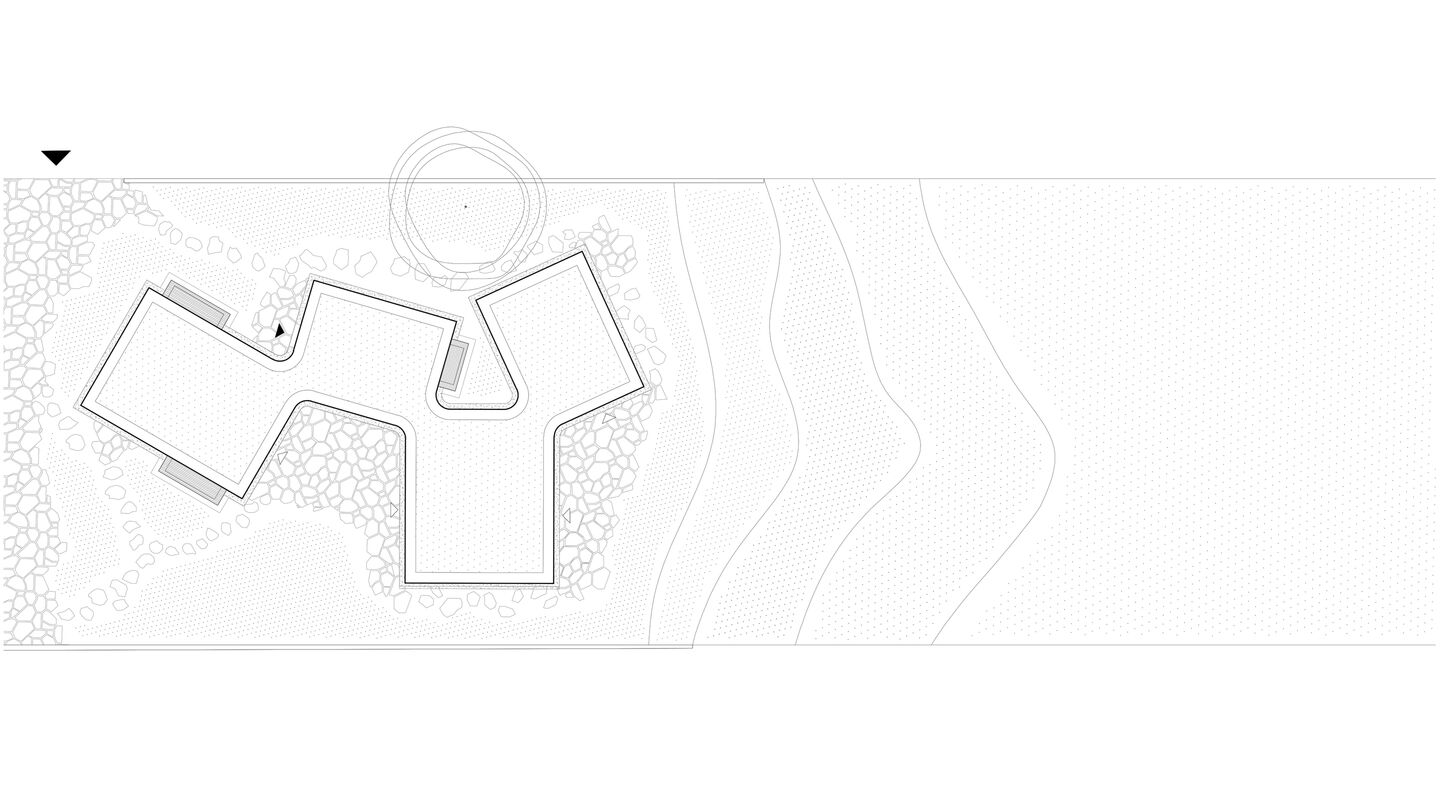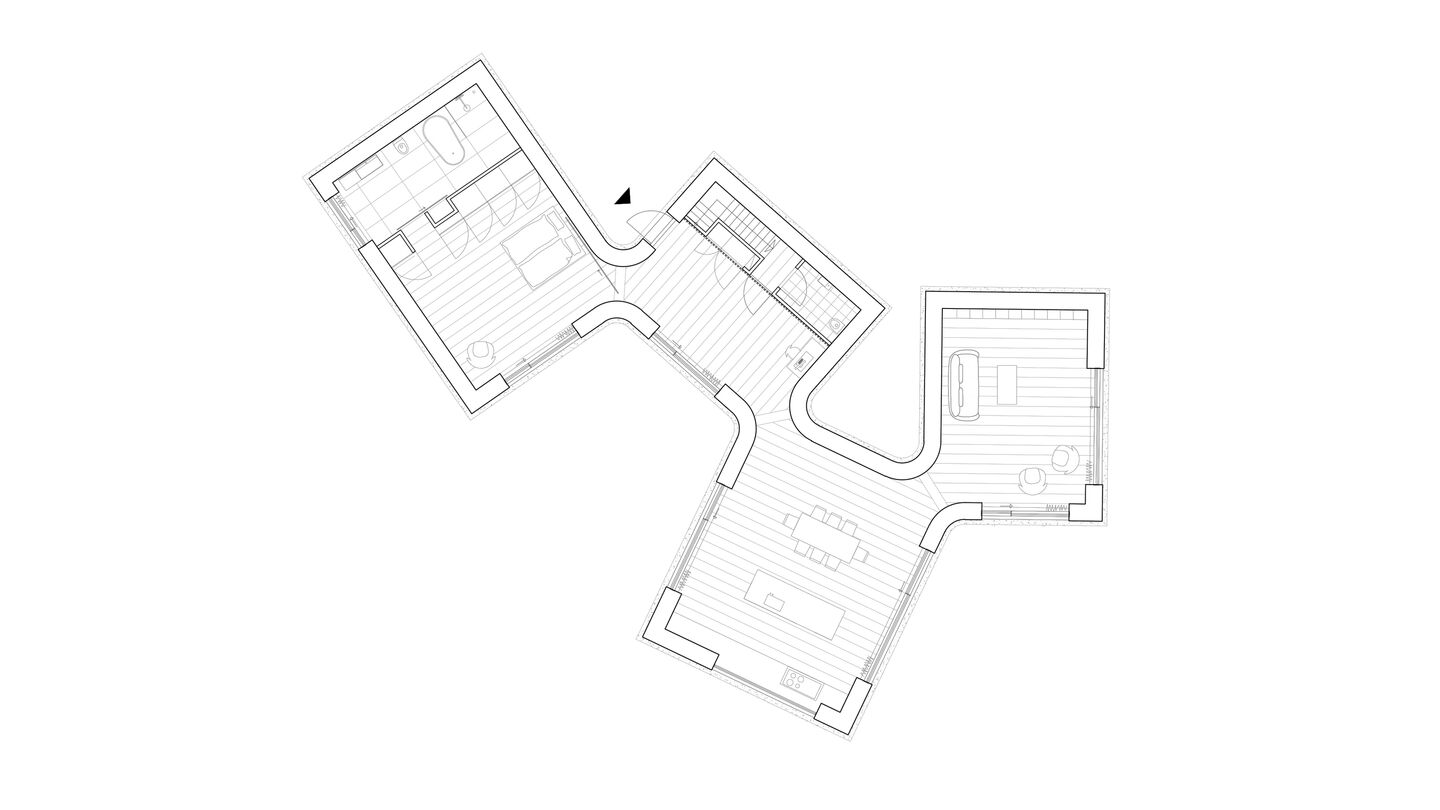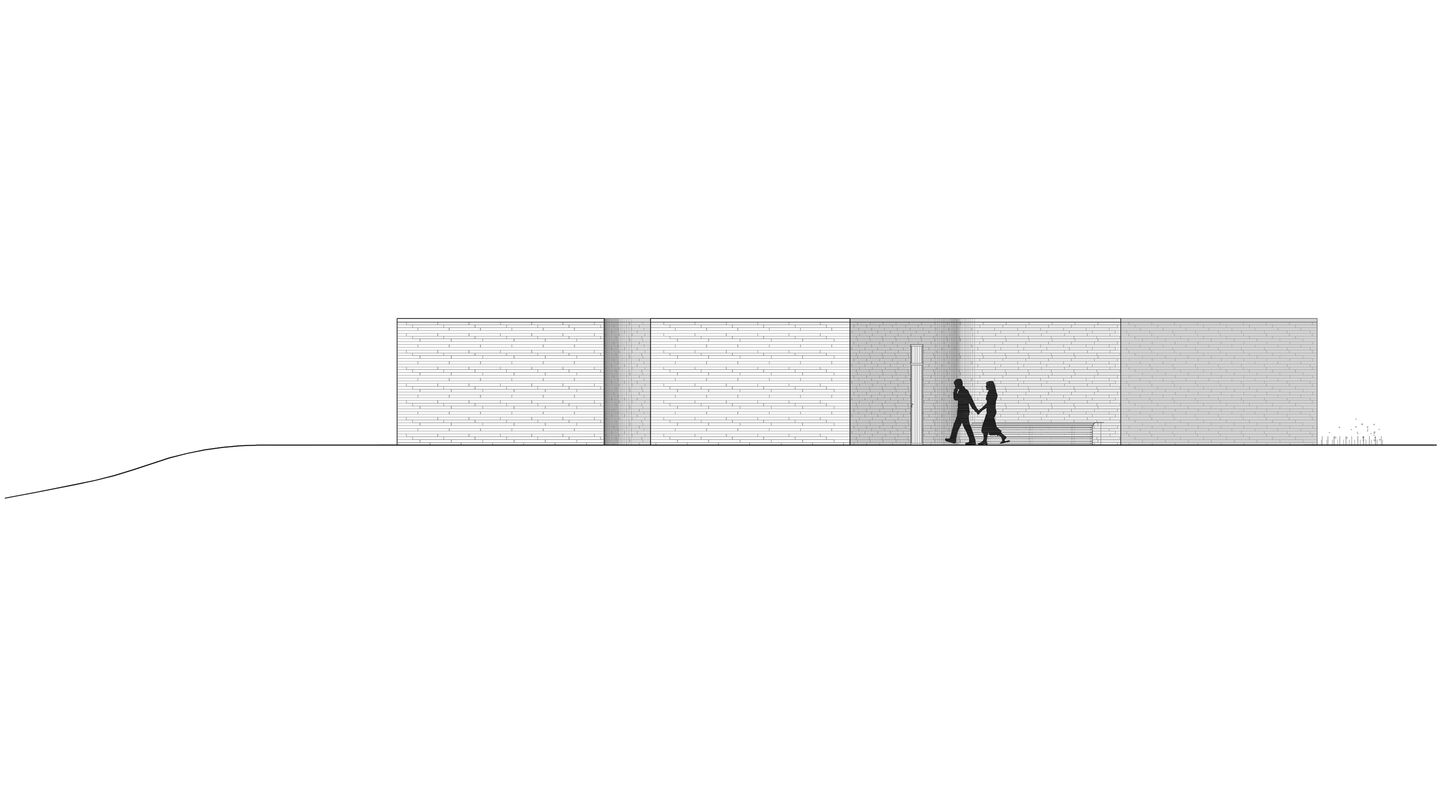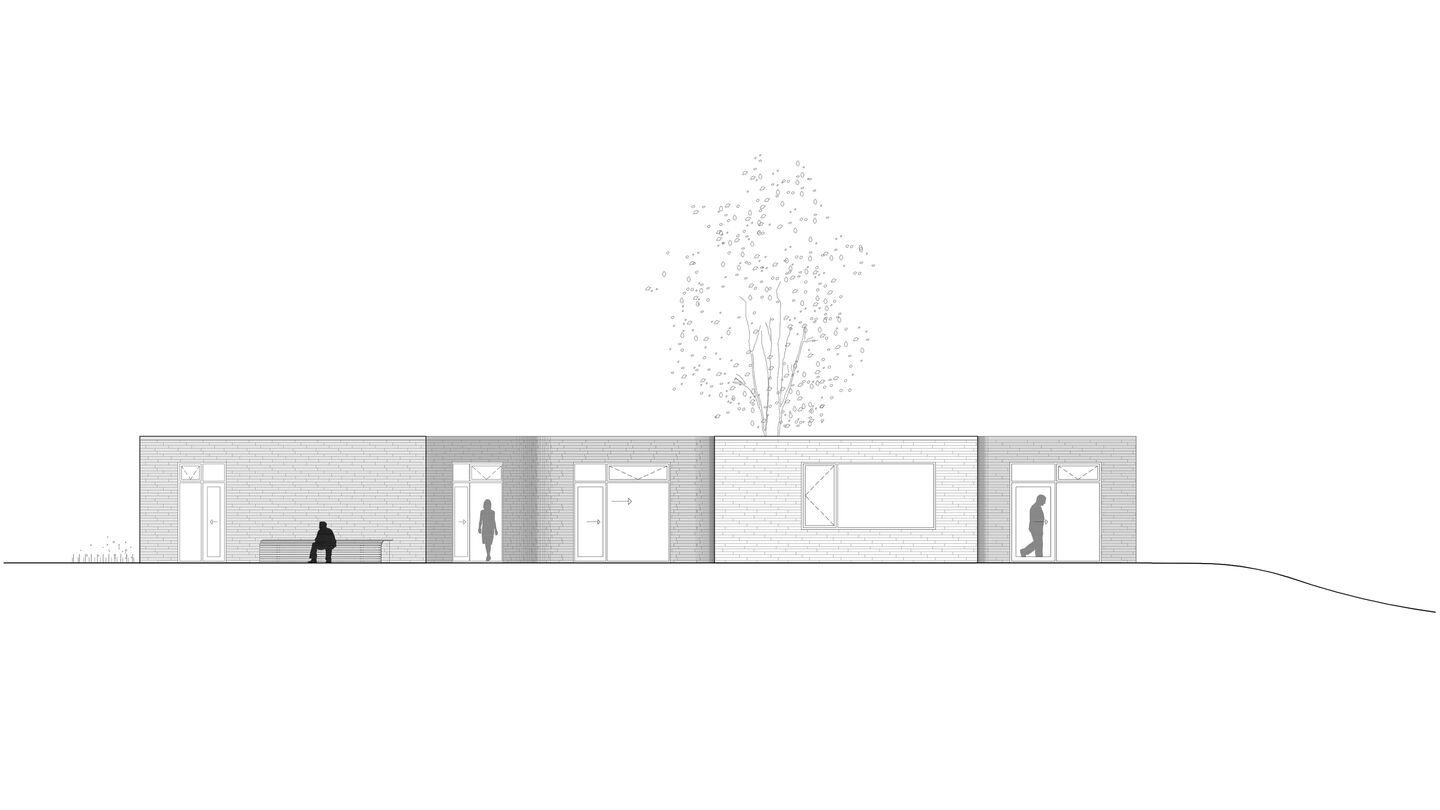 Name: Villa Platan
Type: Commision
Program: Residential
Client: Private
Size: 180 m²
Location: Aarhus DK
Year: 2015
Collaborators: Moe, Opland
Image credits: Jakob Lerche, ADEPT, Morten Aagaard Krogh

Team: Anders Lonka, Martin Krogh, Martin Laursen, Jakob Eggen, Tatyana Eneva