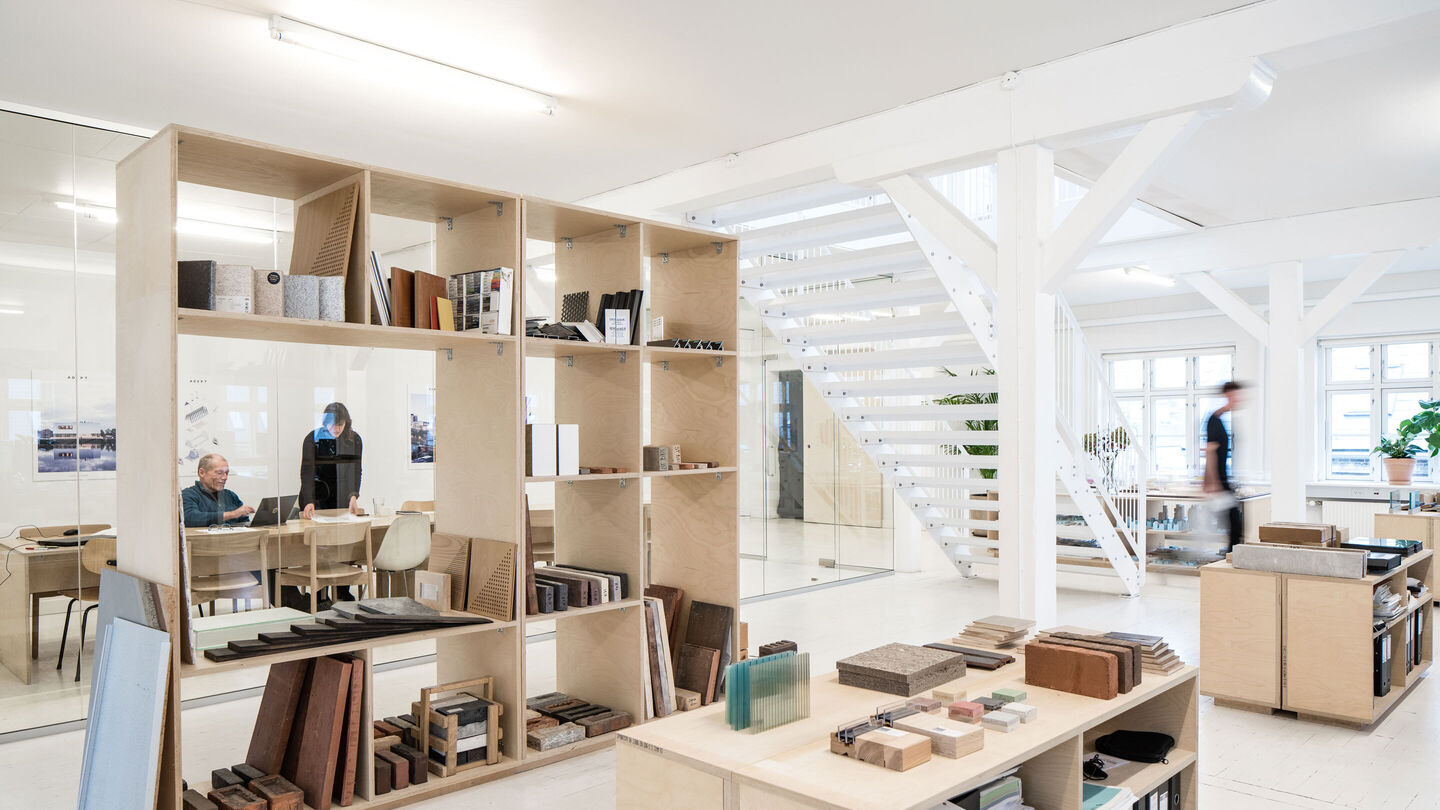 Contact
ADEPT / Copenhagen
Struenseegade 15A, 4.
2200 Copenhagen N
P: +45 5059 7069
E: office@adept.dk
ADEPT / Hamburg
Thedestraße 2
22767 Hamburg
P: +49 40 5563 5554
E: de@adept.dk
-----

Applications
work@adept.dk / internship@adept.dk

Invoice
invoice@adept.dk

People
Employment
ADEPT is constantly looking for talented and dedicated people.
We only accept digital applications. All applications will be answered when as possible - be patient. Note that answers can be pending if you send an unsolicited application. Please do not call or visit the office regarding a pending answer. ADEPT is part of Danske Ark and all our contracts are according to the collective agreement.
To apply for a position, please send a digital application with a pdf portfolio of max. 7 mb to: work@adept.dk
Open position / Hamburg
Projektleitung (M/W/d) | ADEPT | Hamburg
Wir suchen eine erfahrene Projektleitung (M/W/d) in Vollzeit für die Umsetzung eines Holzbauvorhabens in Deutschland. Wir bieten eine unbefristete Vollzeitbeschäftigung an unserem Hamburger Standort in Altona mit großer Verantwortung und viel Gestaltungsspielraum. Bei ADEPT bist Du Teil eines ambitionierten und international ausgerichteten Architekturbüros mit Studios in Kopenhagen und Hamburg.

Wir suchen
Eine Architektin/einen Architekten mit entsprechender Ausbildung, 5-10 Jahre Erfahrung in der Projektleitung mit Schwerpunkt auf den Leistungsphasen 1-5 und umfassenden Erfahrungen im Bürobau.

Fachlich zeichnet Dich aus
Du verfügst über Erfahrung mit nachhaltigem Bauen – vorzugsweise mit Holzbau.
Du hast Erfahrung in der Arbeit in BIM und in der BIM-Koordination.
Du arbeitest sicher in der 3D-Modellierung (ArchiCAD).
Deine Deutschkenntnisse sind verhandlungssicher (verbal und schriftlich) und Du verfügst über gute Englischkenntnisse.

Persönlich zeichnet Dich aus
Du hast gute Führungsqualitäten und eine gute Kommunikation mit Kunden und deinem Team
Du hast einen hohen Anspruch an die architektonische Qualität
Du bist ein echter Teamplayer und hast Lust, dein Wissen mit deinem Team zu teilen

Wir bieten
Ein kreatives und dynamisches Arbeitsumfeld mit Raum für persönliche Entwicklung
Eine Reihe spannender und beruflich herausfordernder Projekte mit dem Schwerpunkt auf nachhaltigem Bauen
Verantwortung und Gestaltungsmöglichkeiten für Dein Projekt Flexible Gestaltung Deiner Arbeitszeiten

Wann es losgehen soll und deine Bewerbung
Wir würden uns freuen, wenn Du so bald wie möglich bei uns startest. Alle Bewerbungen werden fortlaufend und vertraulich bearbeitet. Deine deutsche Bewerbung sollte einen detaillierten Lebenslauf, ein kurzes Motivationsschreiben und Beispiele relevanter Projekte enthalten, an denen Du gearbeitet hast.

Sende deine Bewerbung bitte an de@adept.dk mit dem Betreff 'Projektleitung Hamburg'.


Internship
ADEPT offers a great learning environment in a flat hierarchy that allows interns to experience many different aspects of the profession - and a lot of fun. If you do not carry SU (for Danish students) or similar funding, your internship will be paid.

To become an intern at ADEPT you need to meet the following requirements: The internship will last for a minimum of 5 months. To apply you must have at least 2 years of relevant architectural education, be fluent in English and have a positive attitude towards new challenges. Please note, that we do not accept interns with a master degree.

All applications will be answered when possible - be patient. Note that answers can be pending if you send an unsolicited application. Please do not call or visit the office regarding a pending answer.
To apply for an internship, please send a digital application with a pdf portfolio of max. 7 mb to: internship@adept.dk