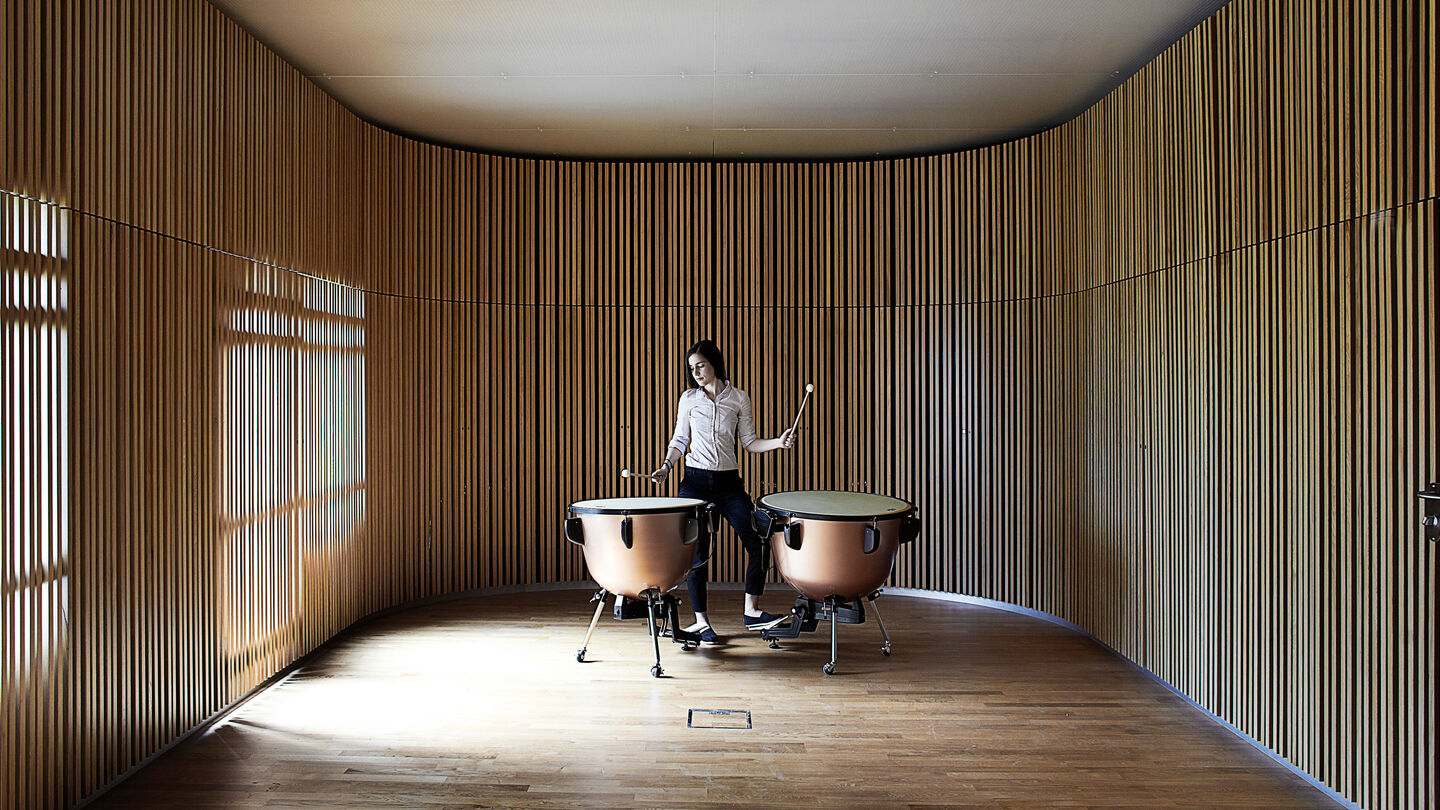 Sonorous Museum
The elegant modernistic building from the 1950'ies have gone through an extensive refurbishment, respectfully carried out to emphasize the unique character of the listed building's materials and details. The museum includes four delicately designed sound spaces as part of the collection's educational program - 'The Sonorous Museum'.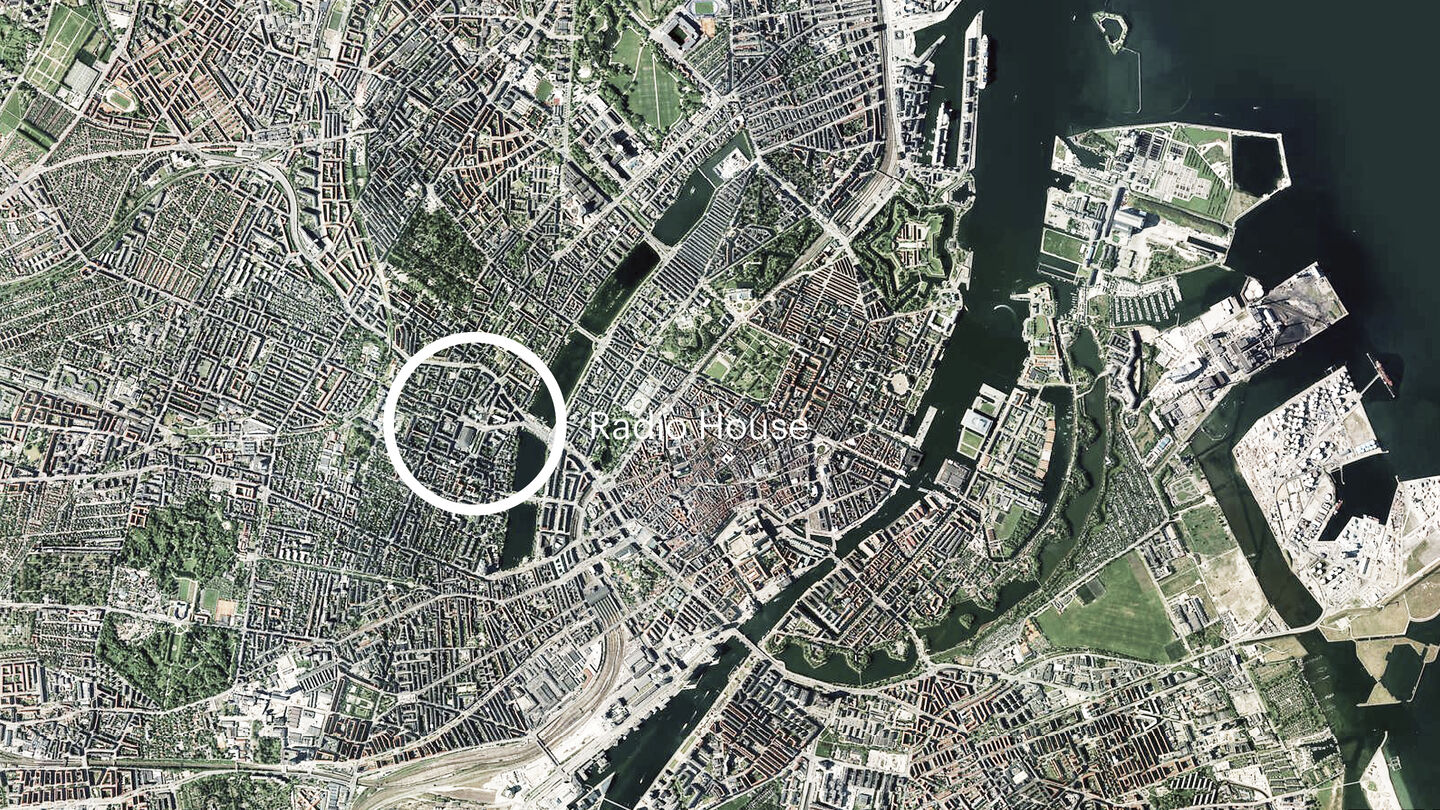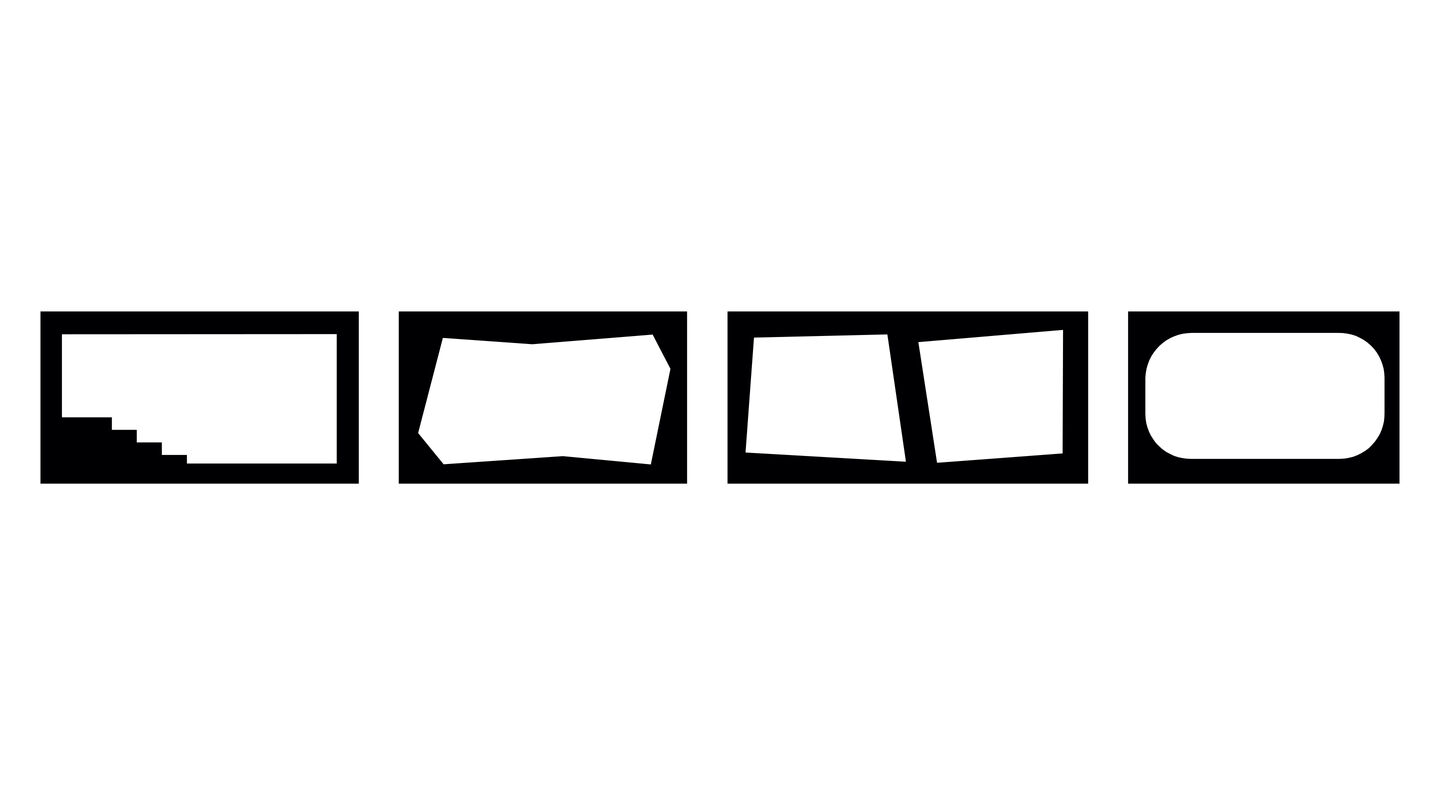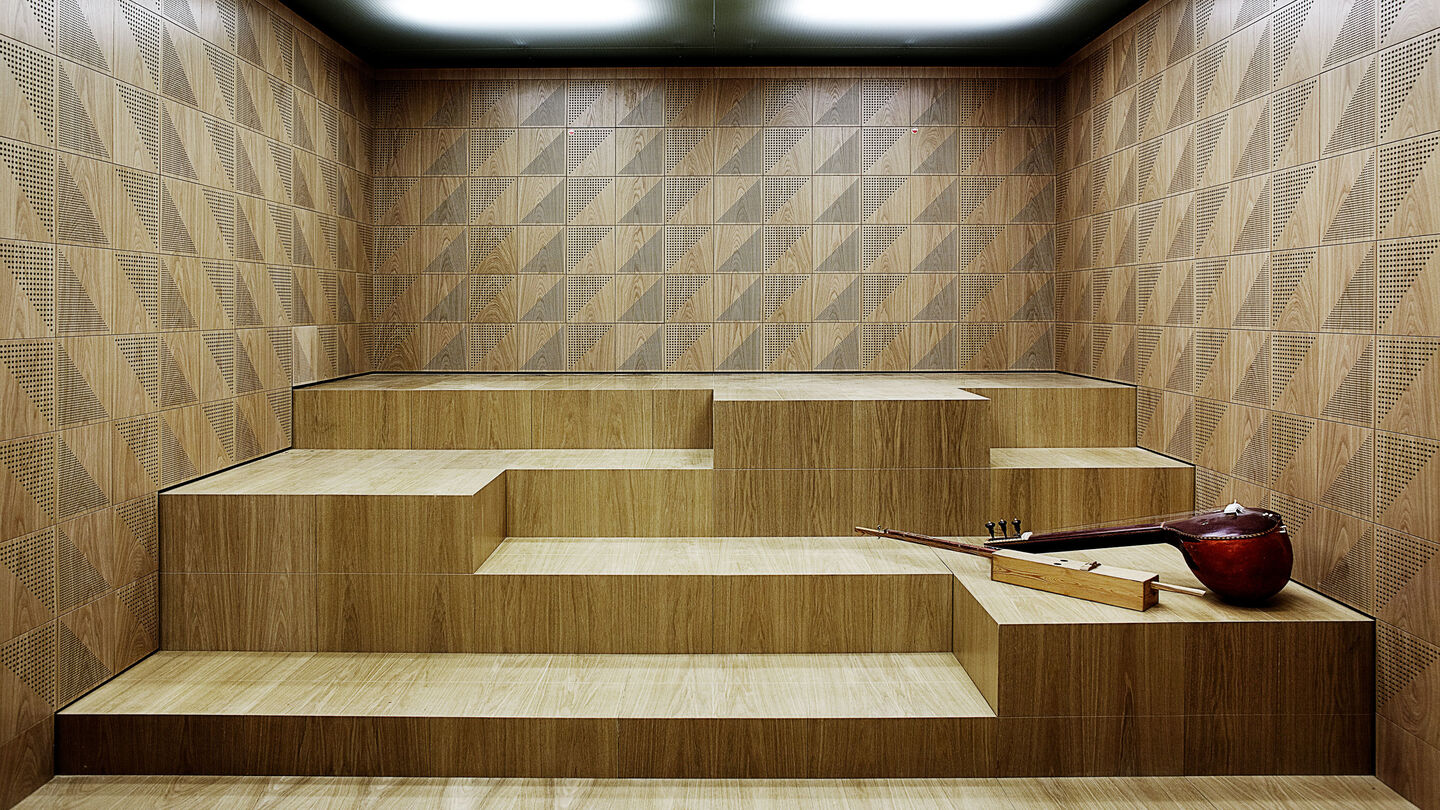 The Radio House is refurbished with great respect of the original building scheme and an approach that preserves its design intentions, while adding a contemporary expression to it. The original architecture has been the main inspiration - from the transparency of the exhibition design to the play of colours and patterns in the acoustic walls: All are modern day interpretations of the architectural details in Vilhelm Lauritzens original universe.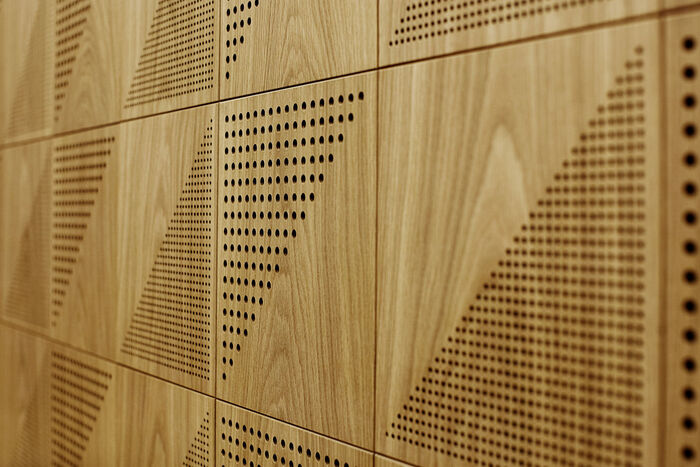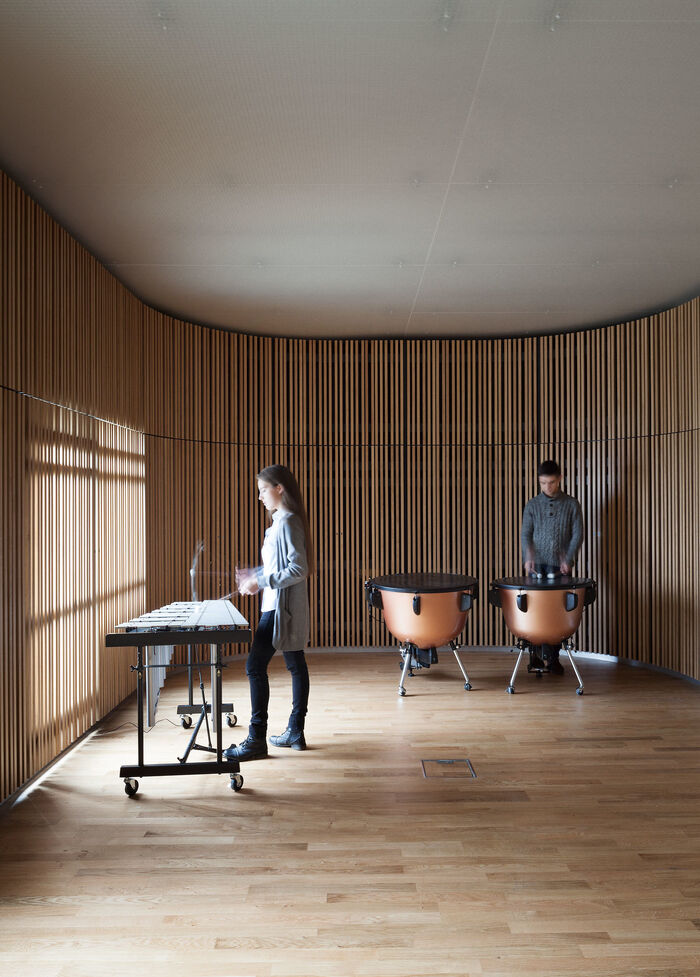 The four sound regulated studios of the Sonorous Museumare are acoustically adapted to a specific instrumental group: strings, brass, percussion and mixed instruments.
The four spaces are designed as interactive classrooms in order to provide visiting school classes with a hands-on experience of the classical music instruments and their sound specter.
Each of the four spaces are clad in wood veneer, designed to meet and create the optimal acoustic setting for a specific instrumental group.
From the vertical lamellae of the percussion space, the seemingly vibrating cassettes for strings to the graphical clarity of the brass space, the four spaces stand out as both contemporary modern and yet very classic in their expression.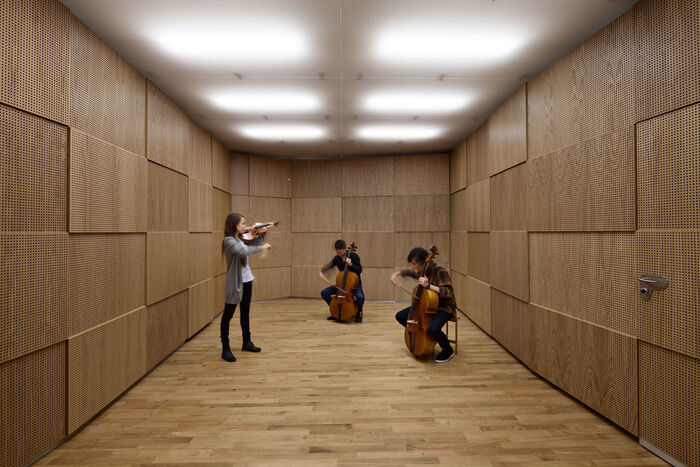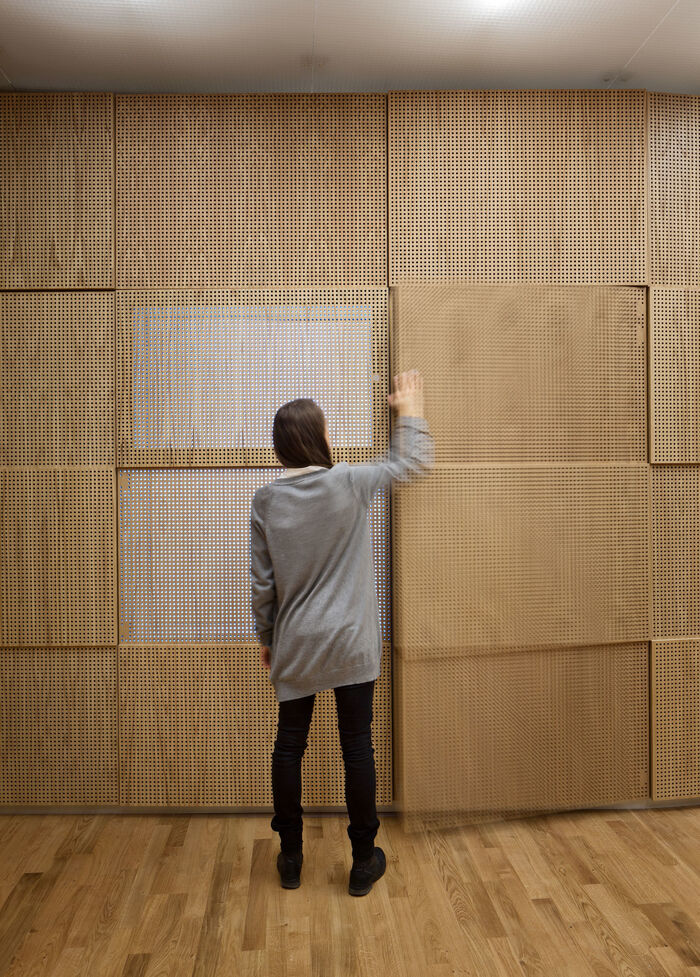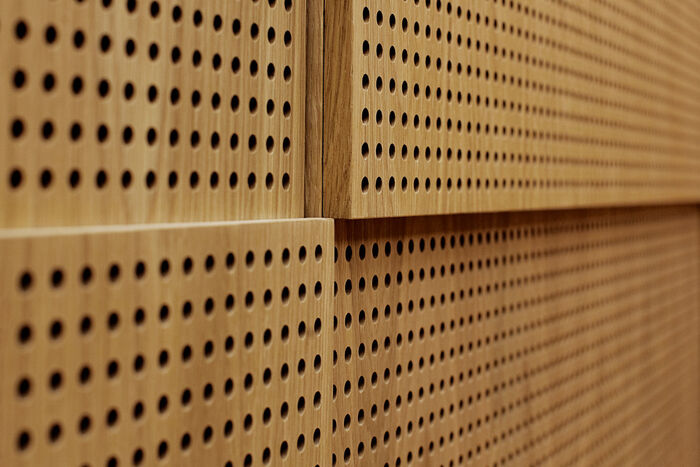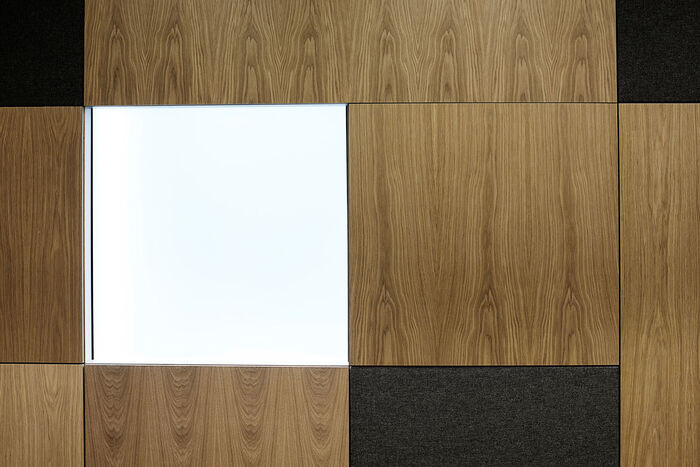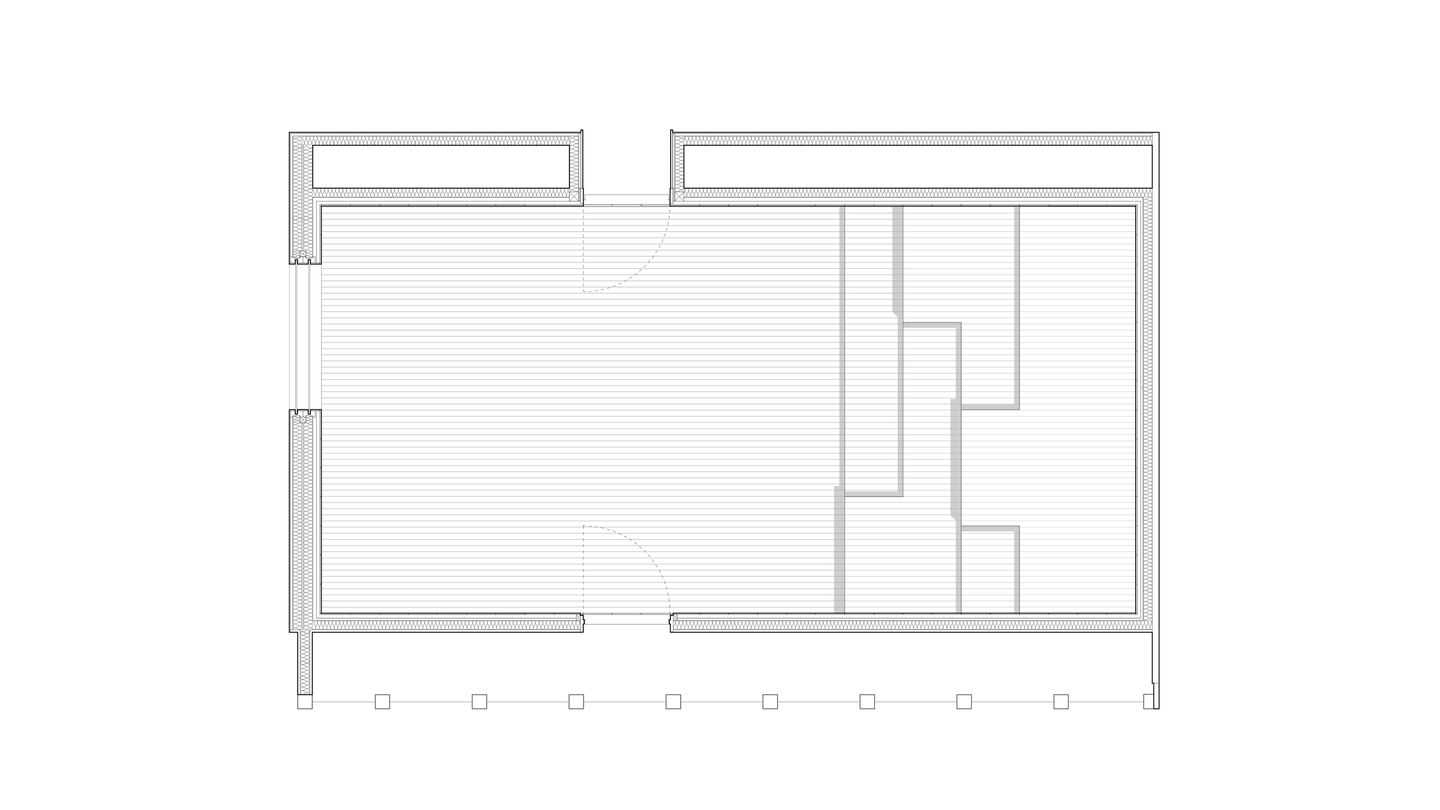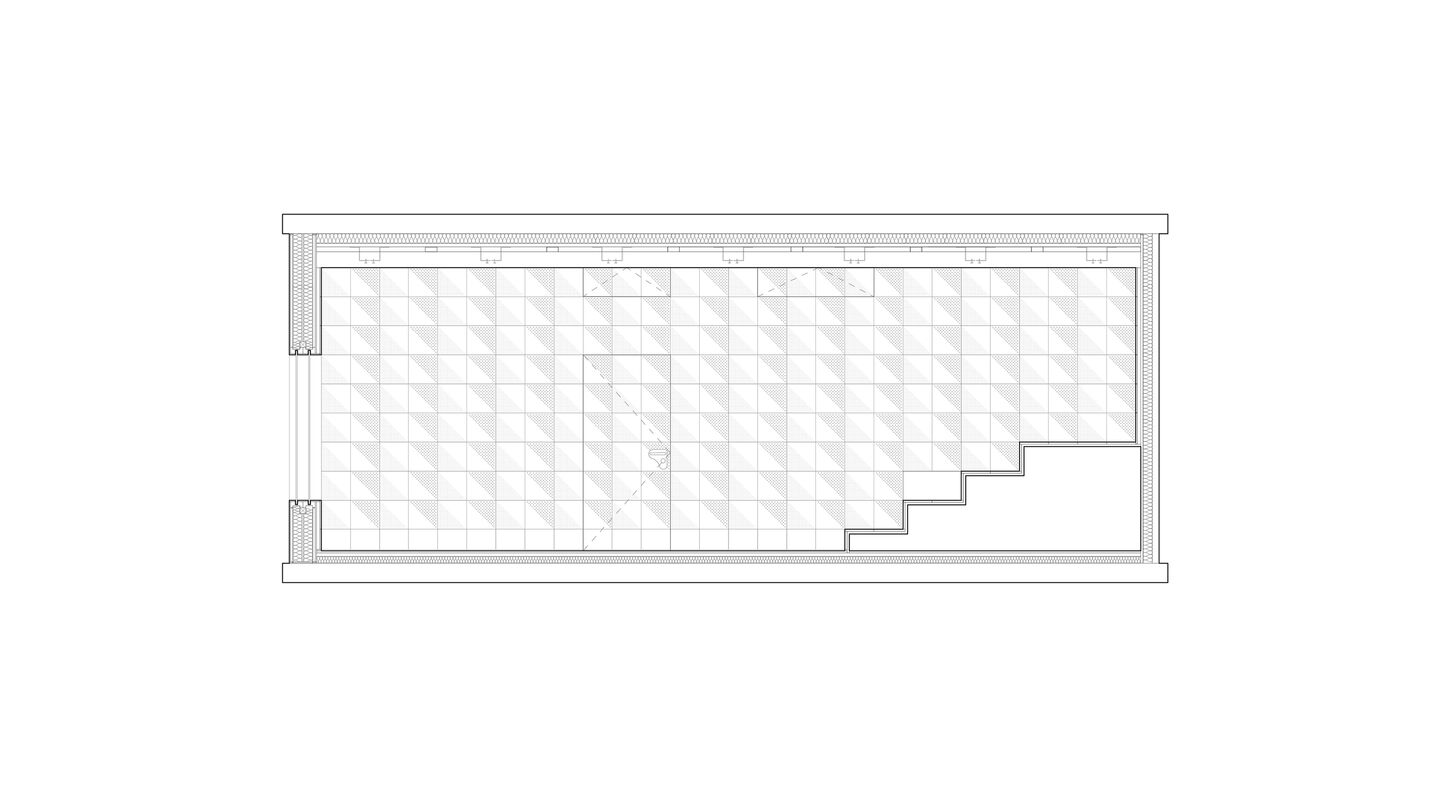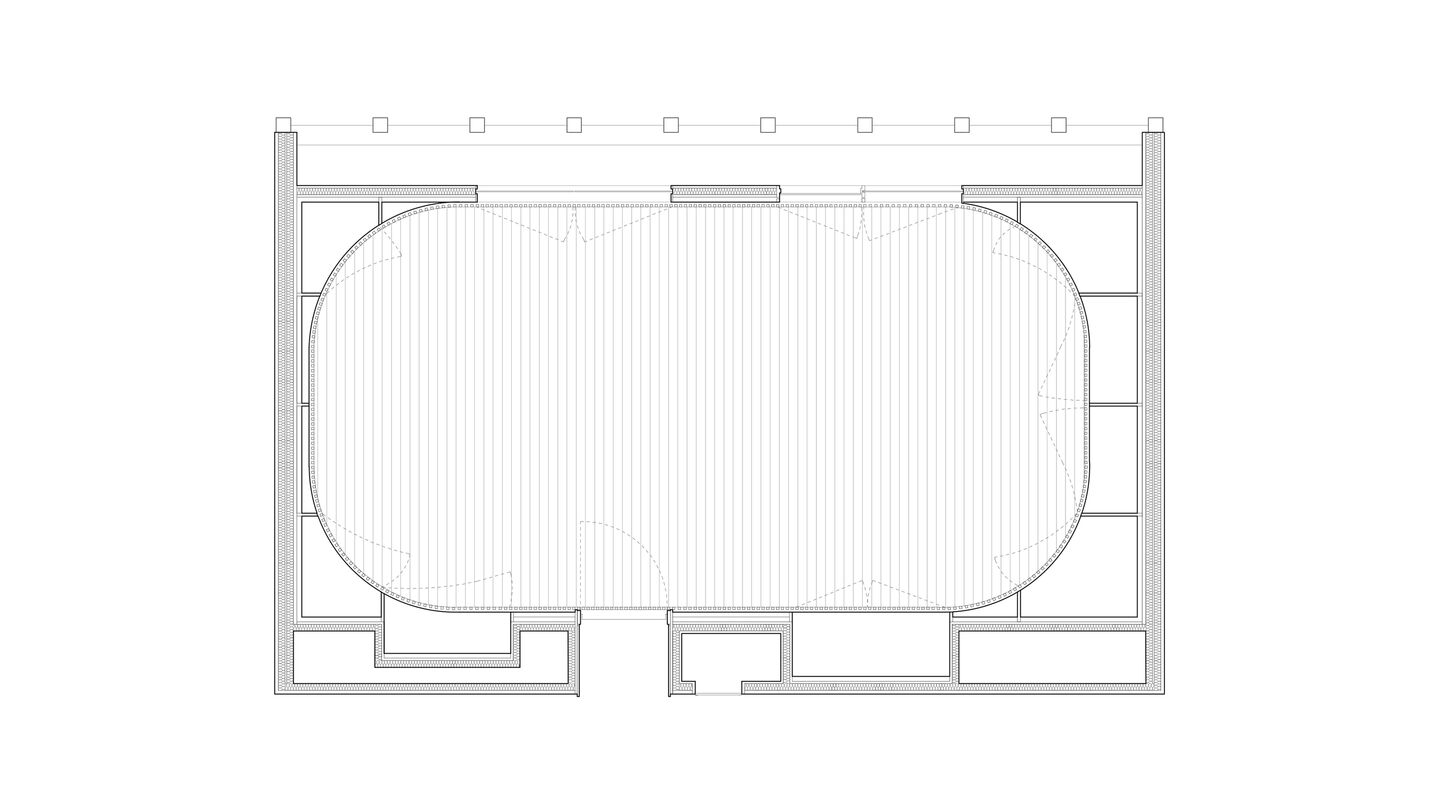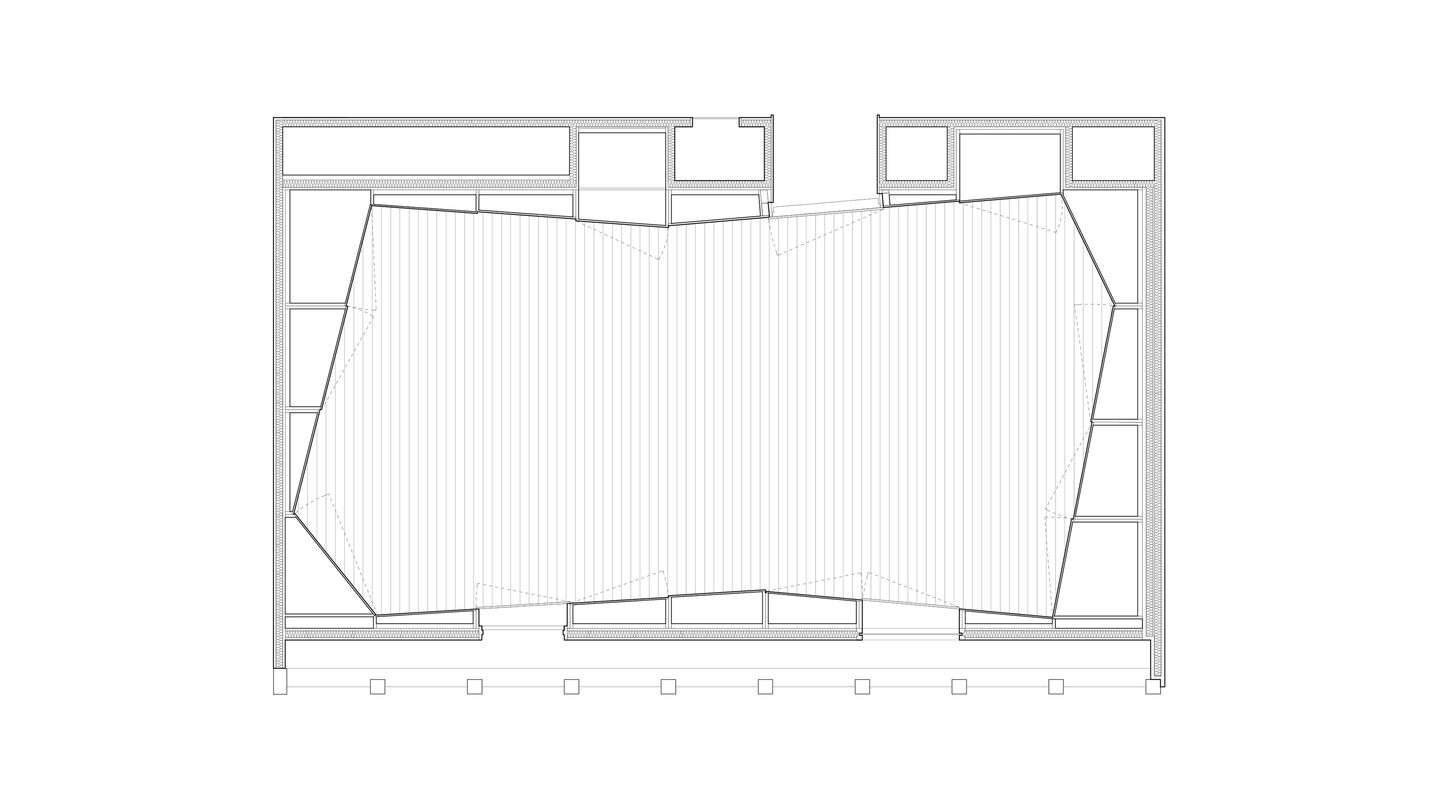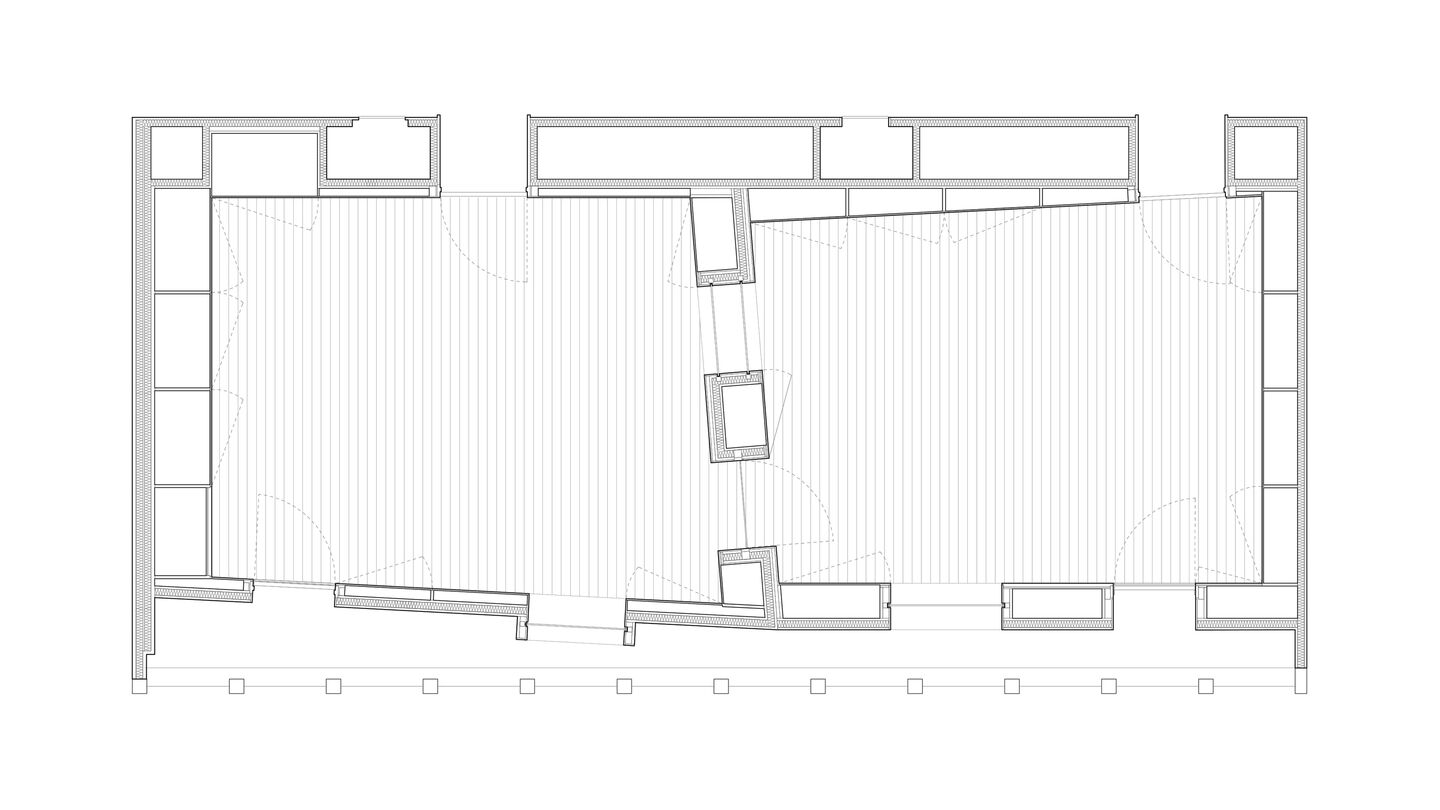 Name: Sonorous Museum
Type: Competition 1st prize
Program: Culture
Client: National Museum of Denmark
Size: 2.300 m²
Location: Copenhagen DK
Year: 2012 - 2016
Collaborators: Creo Arkitekter, Niras
Image credits: Stamers Kontor, Kaare Viemose

Team: Anders Lonka, Martin Krogh, Martin Laursen, Marianne Filtenborg, Rune Knudsen