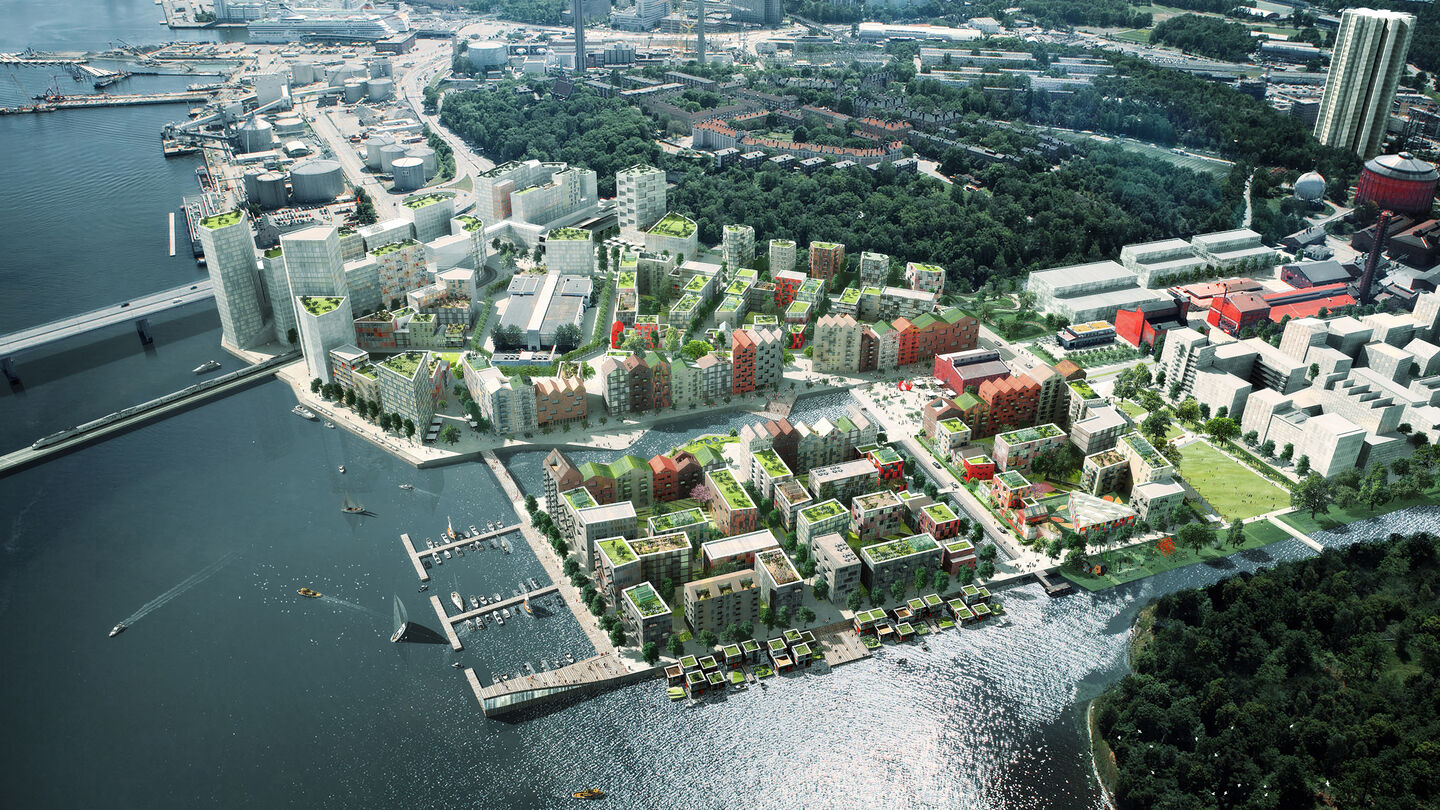 Kolkajen-Ropsten
For almost 100 years, the Kolkajen, Tjärkajen and Ropsten played a central role in managing, storing and processing the coal that fed Stockholm's Gasworks. Today, modern energy production has rendered the Gasworks obsolete, and the area represents a fresh opportunity to redefine Stockholm's relationship to the water.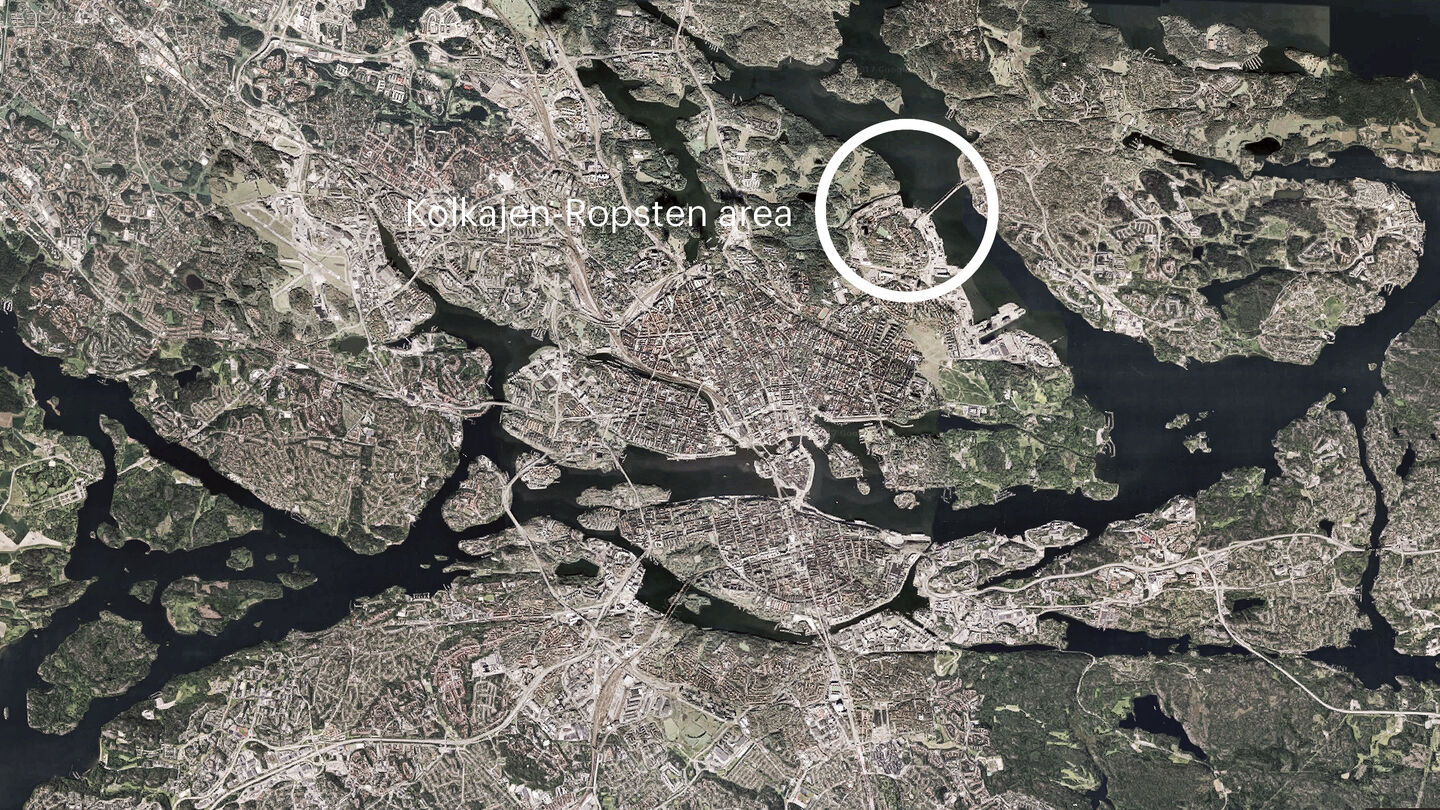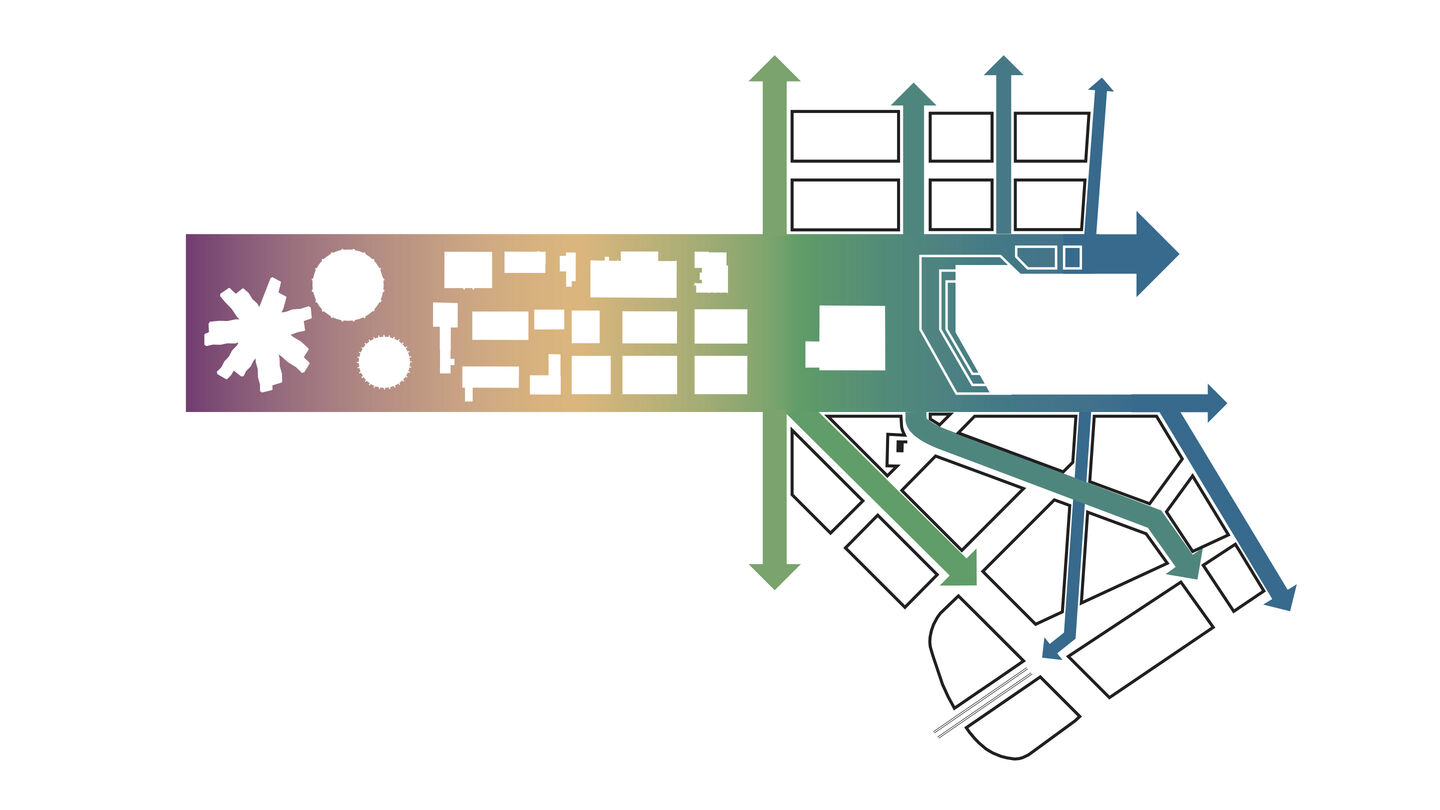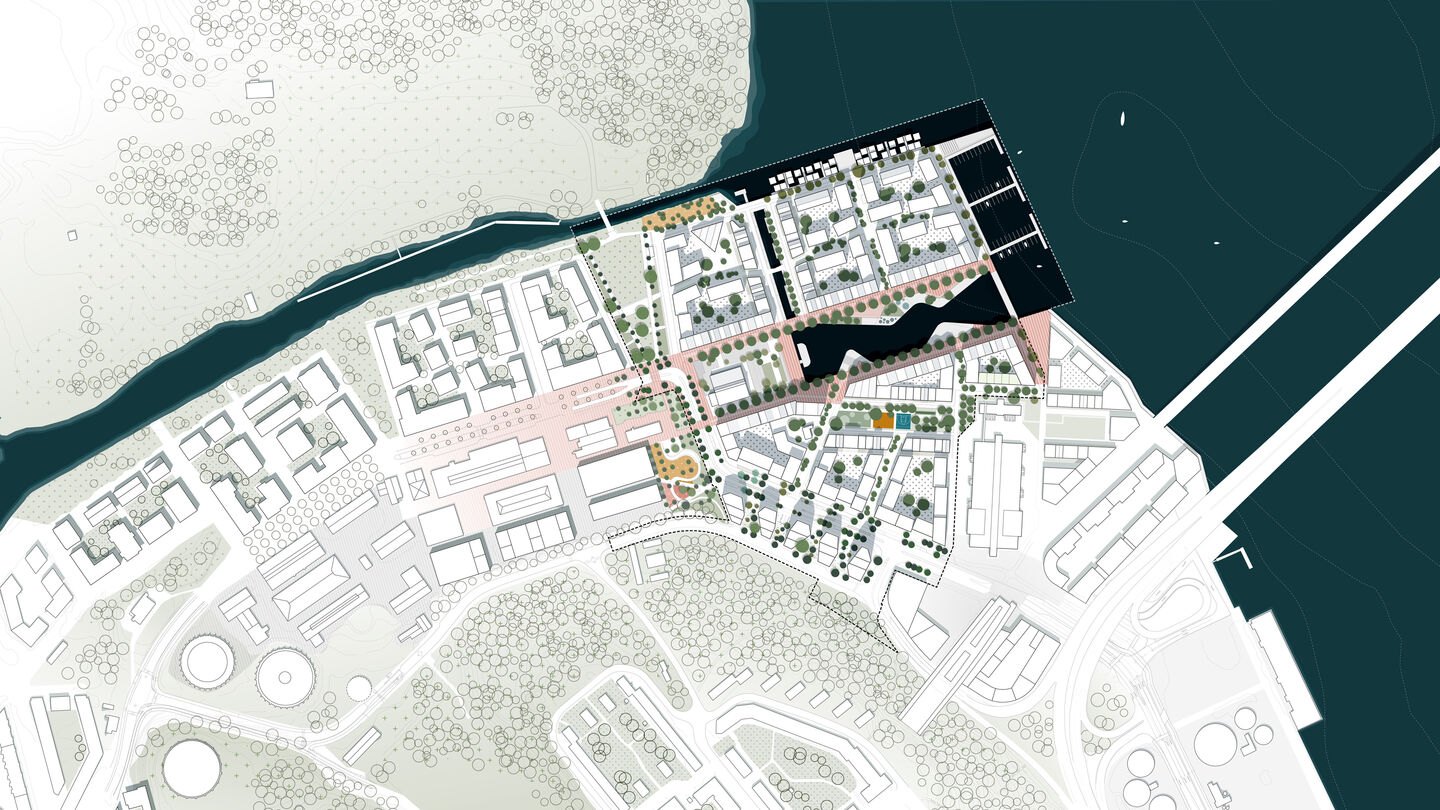 The plan unite new and old by taking a starting point in the contextual values. As a key structural element the qualities of the historic gasworks are drawn into the site as a clear axis, re-linking the gasworks to the shoreline.
The axis forms a water arena, enhancing the urban potential of the water. The water arena is emphasized by a new public south facing promenade with public spaces.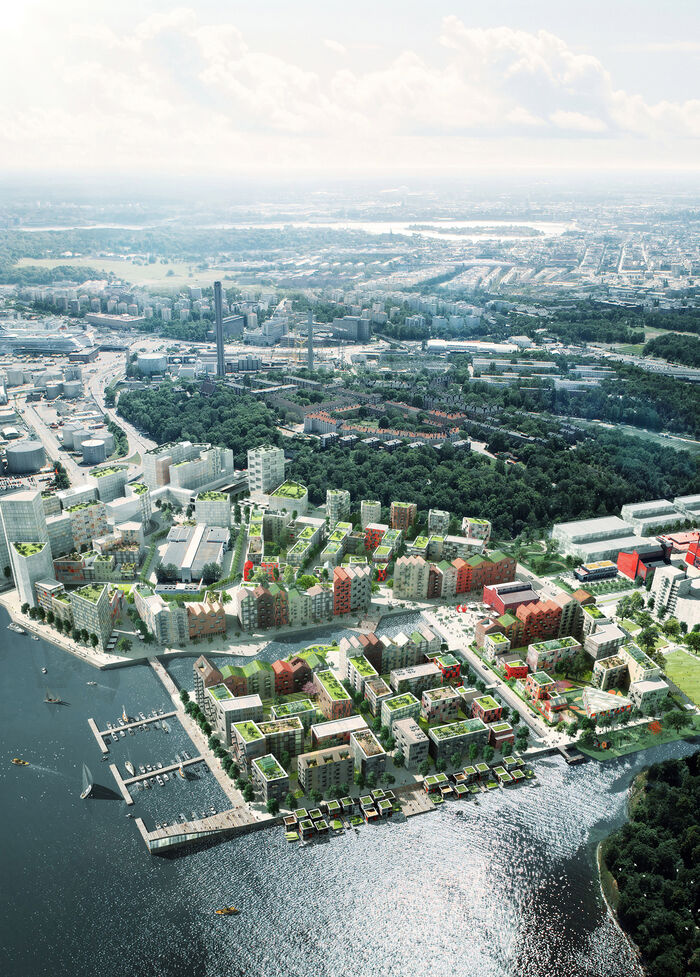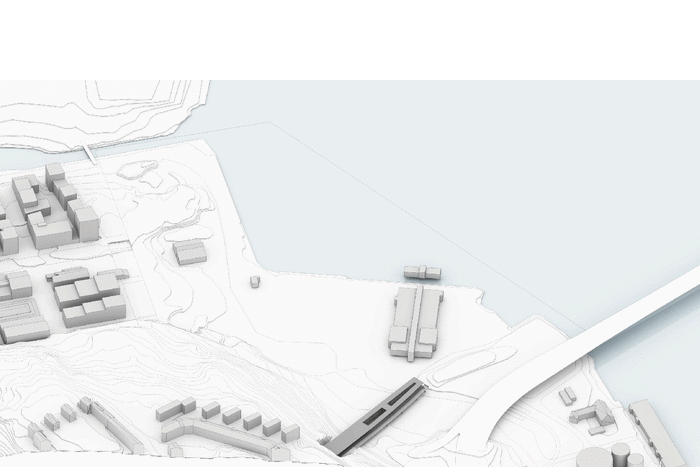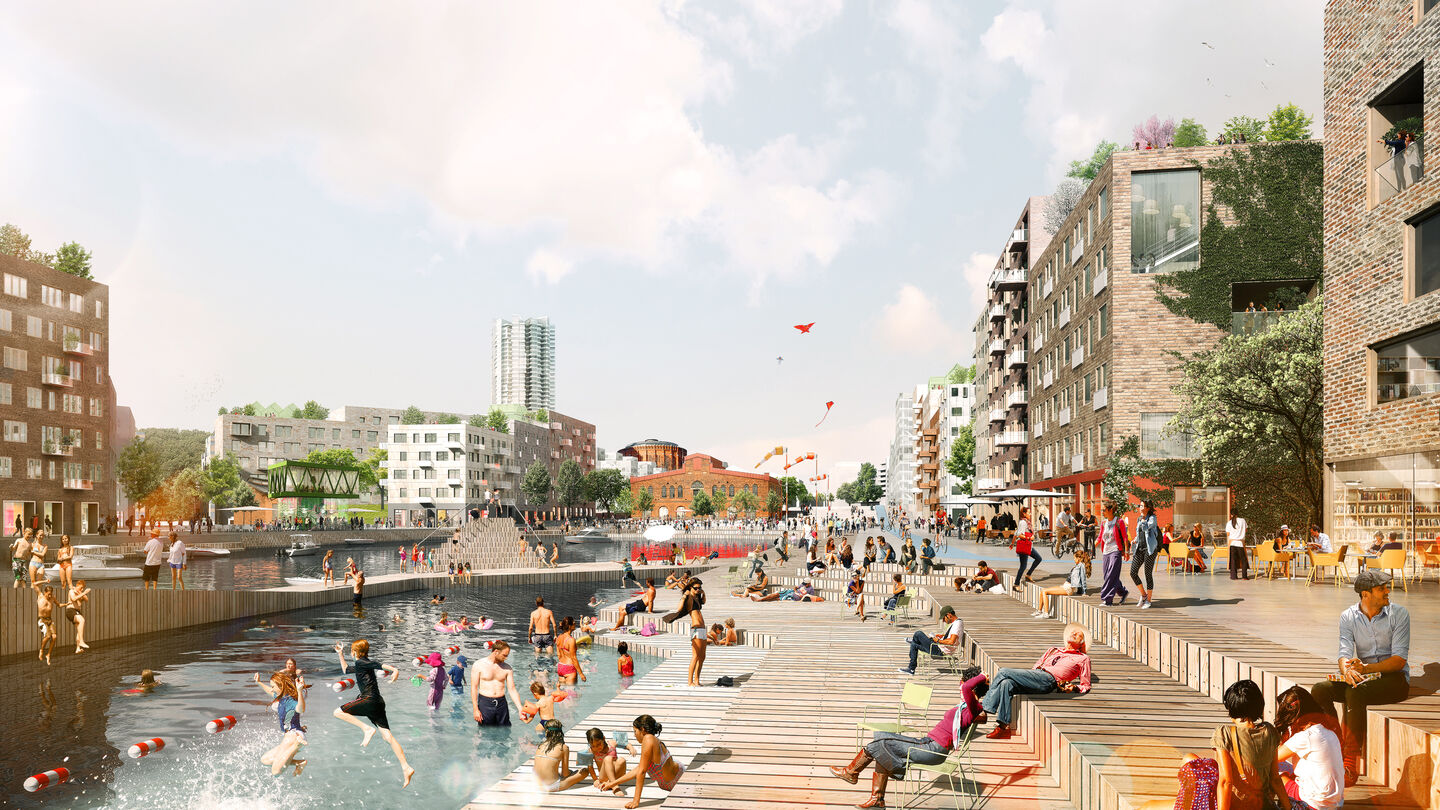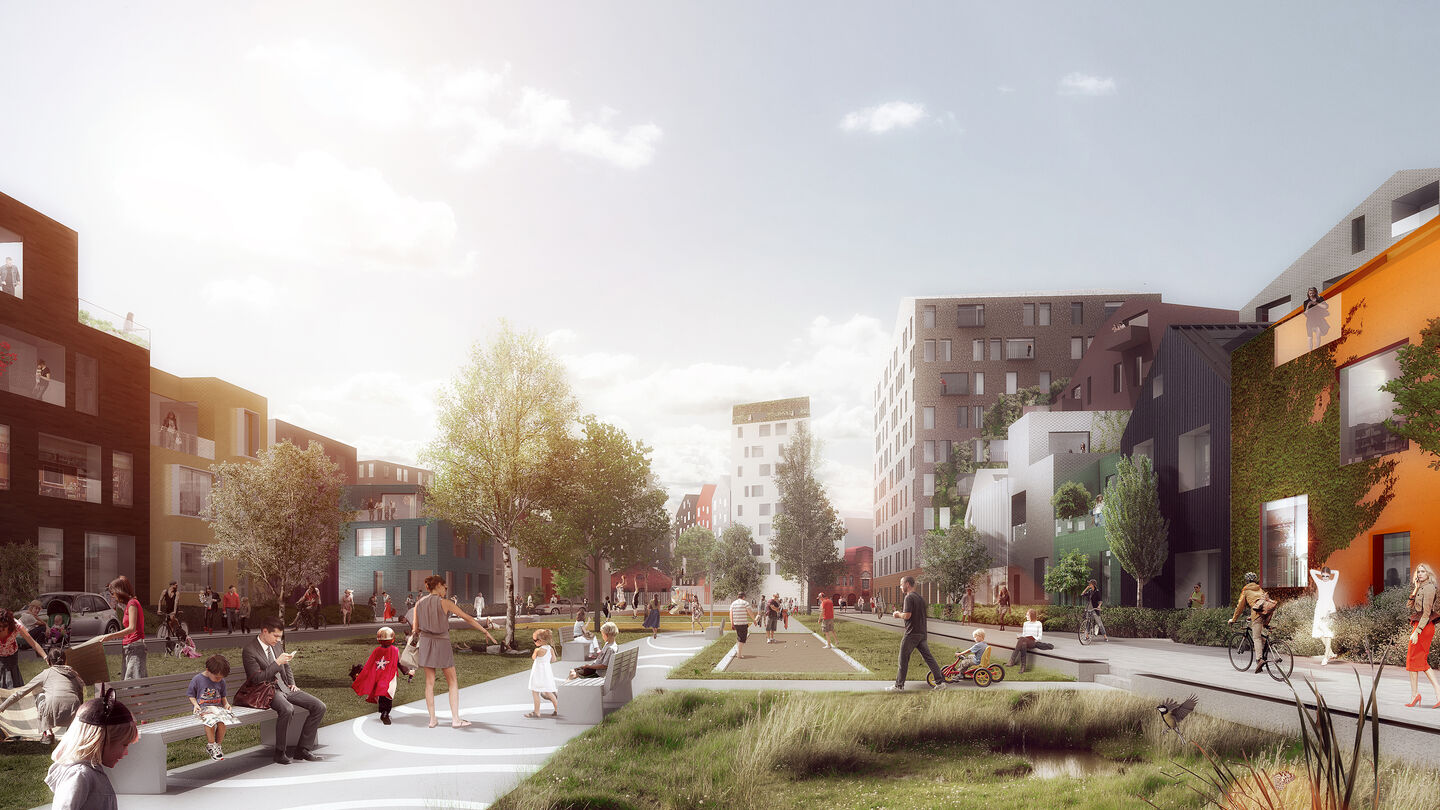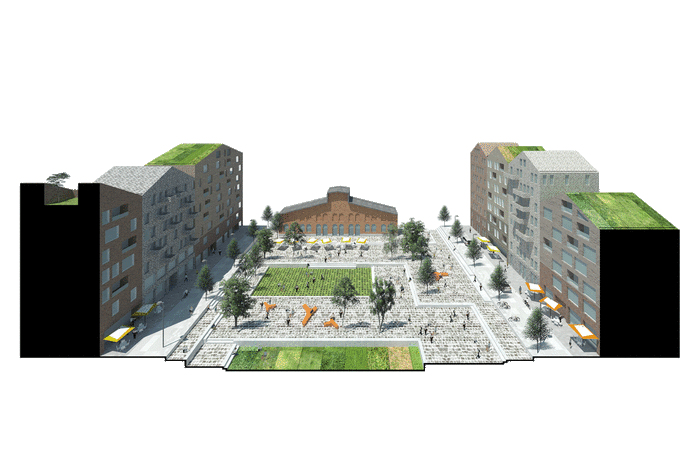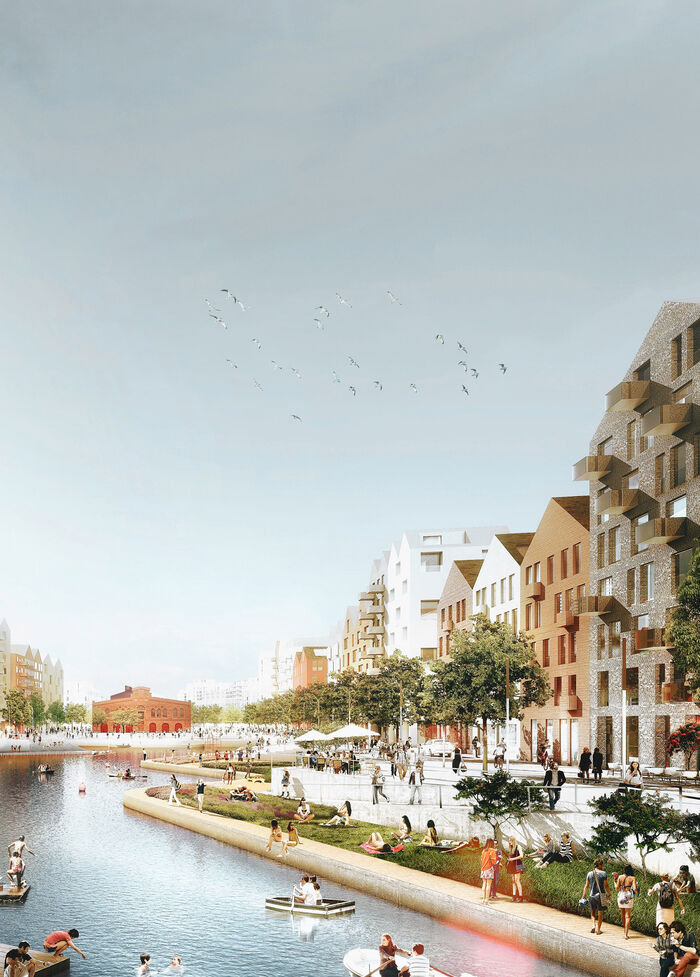 The masterplan is organized in three neighbourhoods, each developed with its own character and identity derived from analysis of context, history and functions. The variation and diversity unfolds the full urban potential for dwellers and visitors alike. The plan frames the water, the historic buildings and cultural activities. The context allows for a mix of urban qualities while different housing typologies attract a wide range of ages, lifestyles and income levels.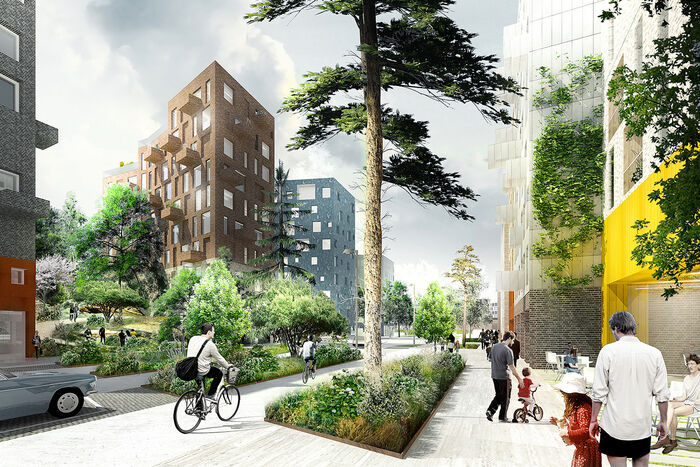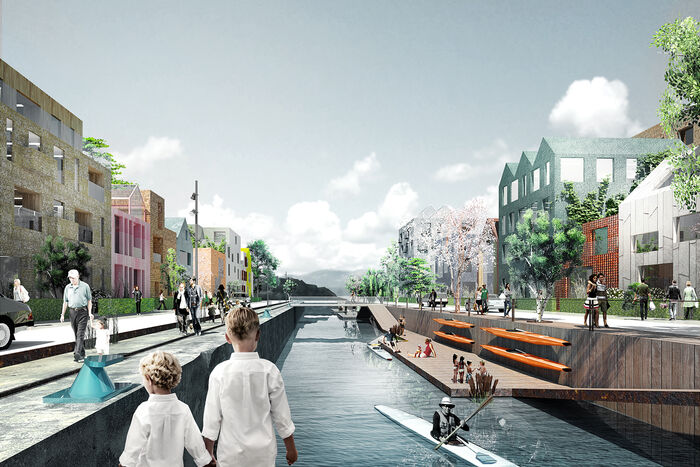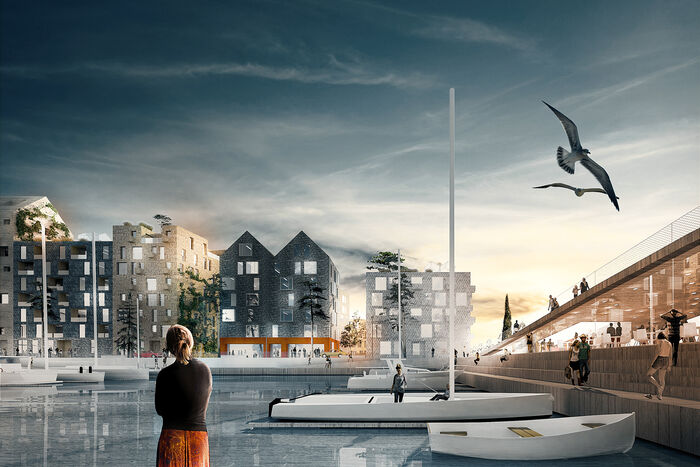 The new area has a robust infrastructural strategy for with biking lanes, plentiful parking places for bikes and a number of other initiatives to make 'soft traffic' the easiest and most convenient transportation form.
The masterplan is a flexible framework that can adapt to changing scenarios of density while maintaining a high quality of everyday life.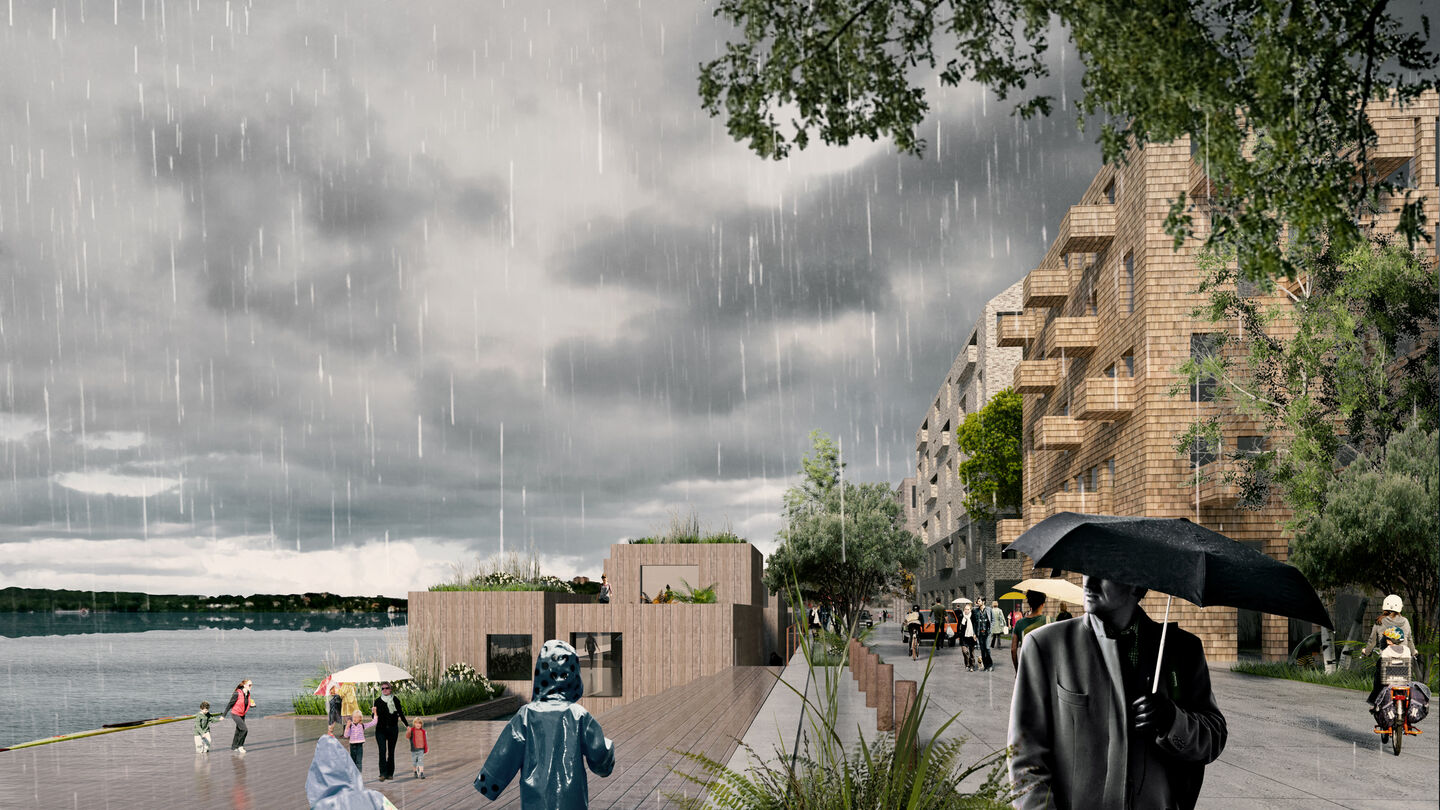 Name: Kolkajen-Ropsten
Type: Competition 1st prize
Program: Urbanism
Client: Stockholm Municipality
Size: 18 ha
Location: Stockholm SE
Year: 2015 - 2020
Collaborators: Mandaworks
Image credits: ADEPT + Mandaworks

Team: Martin Laursen, Martin Krogh, Anders Lonka, Jens Peter Nielsen, Simon Lyager Poulsen, Ola Lidén, Mathieut Hellebaut, Marie Glad, Lars Henriksen, Jiří Pokorný, Marco Bolsieri, Hans Petersen