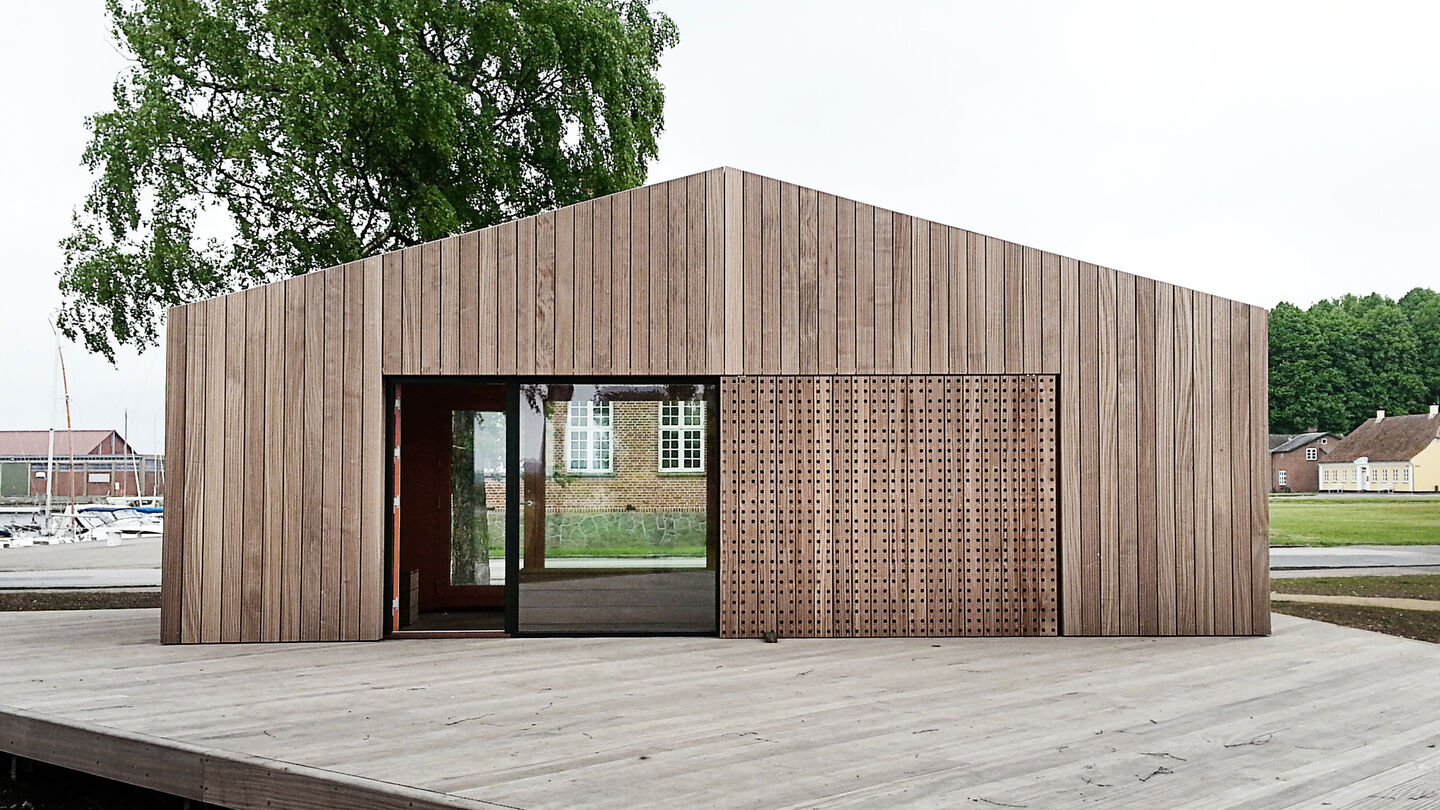 Lolland Narratives
The project aim to unfold potential in new interactions between visitors and selected village communities. The strategy is concerned with specific focal areas in each village - based on their individual historic and cultural identity - as well as to establish better connections between them.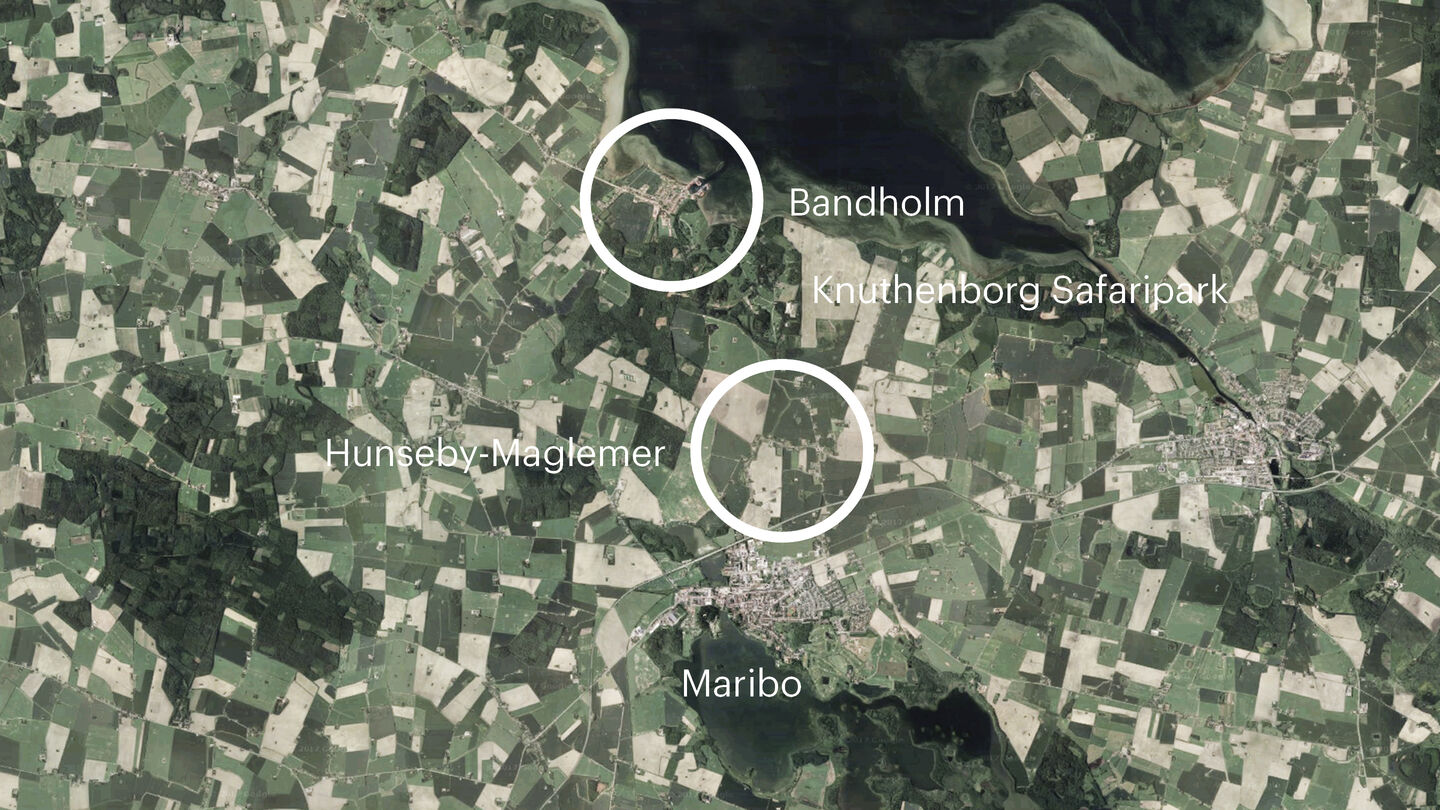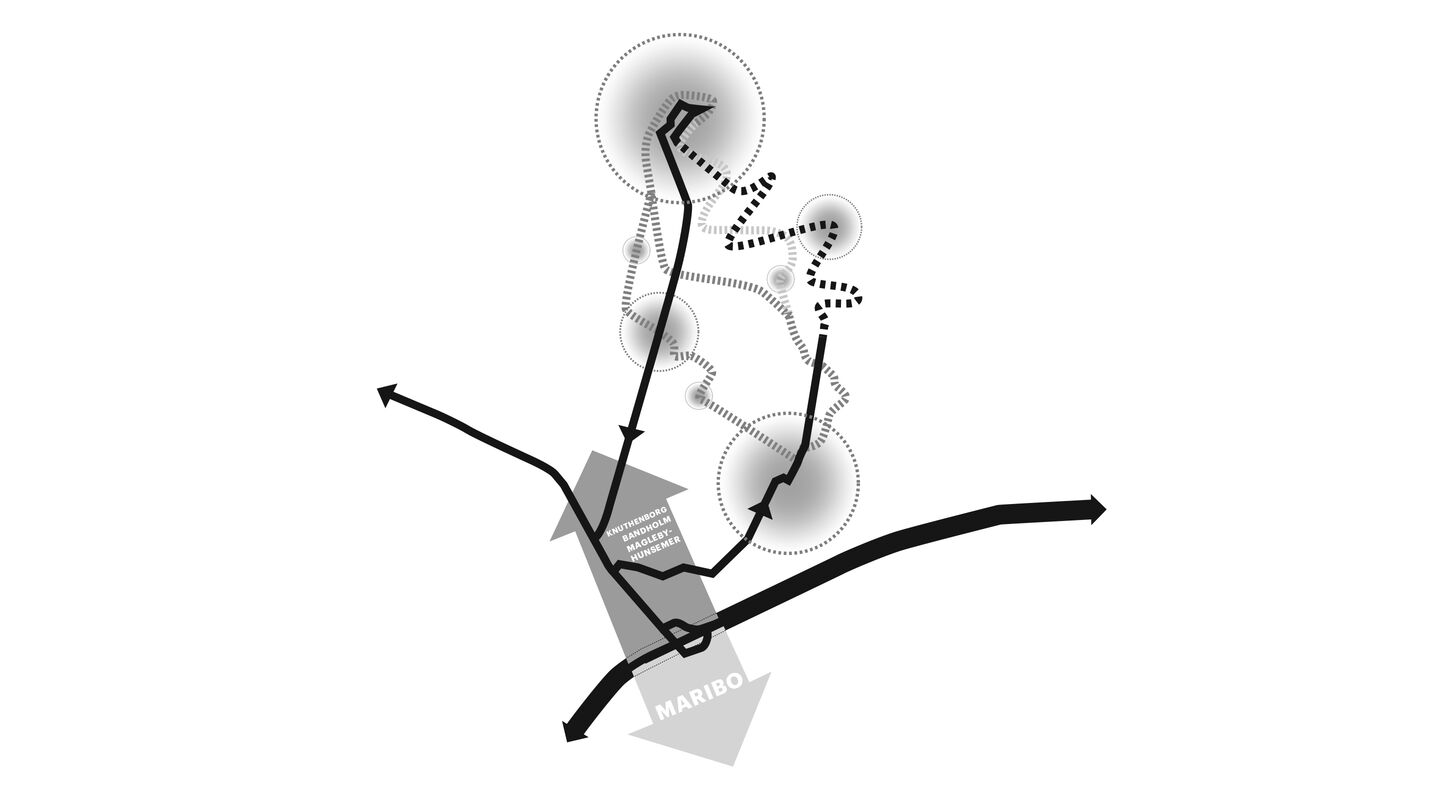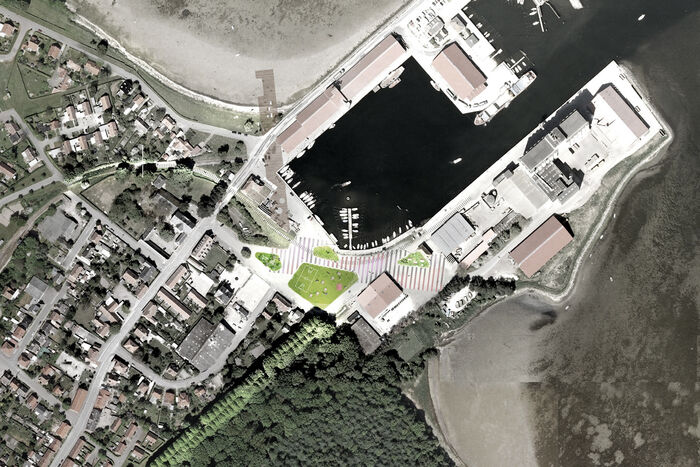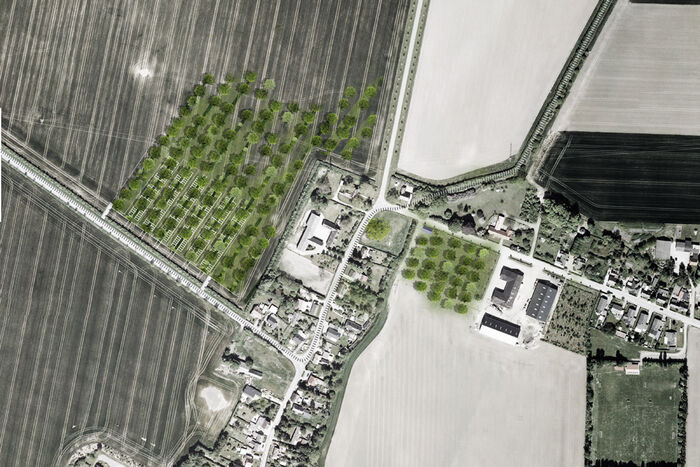 The strategic approach accentuates the cultural-historical qualities creating new identity and places. One of the sub-projects is to transform the area around Bandholm Harbour into a more inviting venue for visitors.
Bandholm Harbour is the home of the veteran train from Maribo to Bandholm. At the station a new waiting pavilion and platform, as well as a new playground has been completed as part of the project. The platform is an elongated wooden deck streching the lenght of the train. Historic elements, cast iron benches, a lamp post and the original bell, are maintained to tell the story of the past while adding a great contrast to the new structure.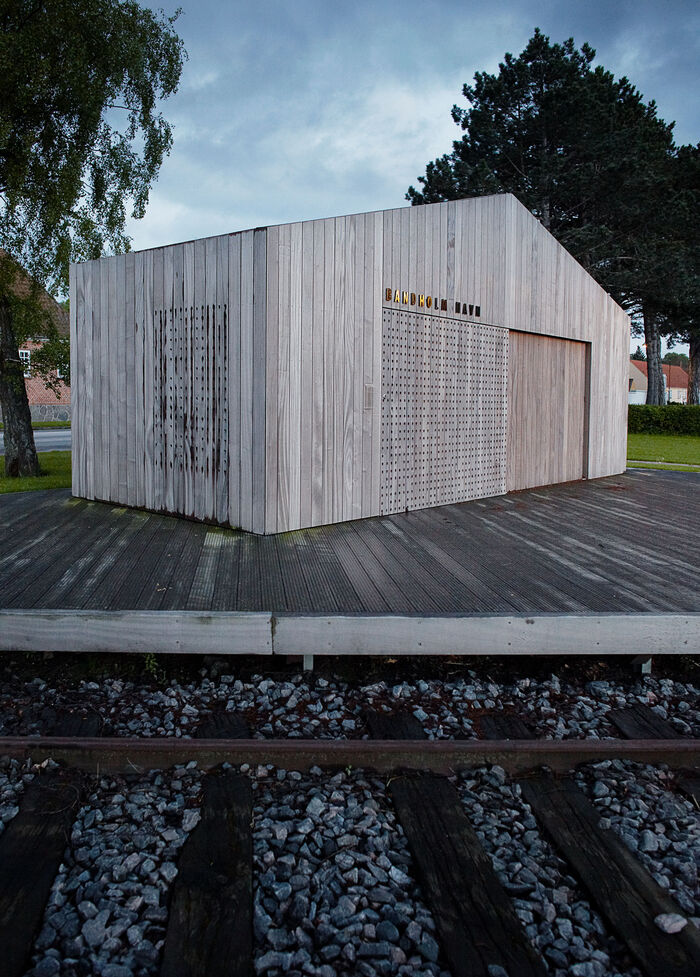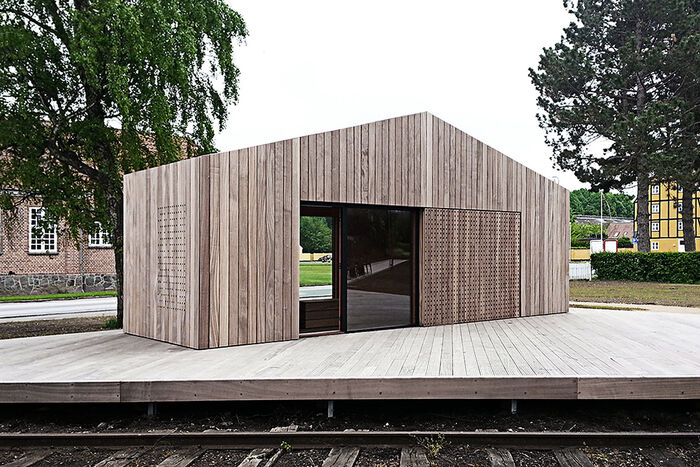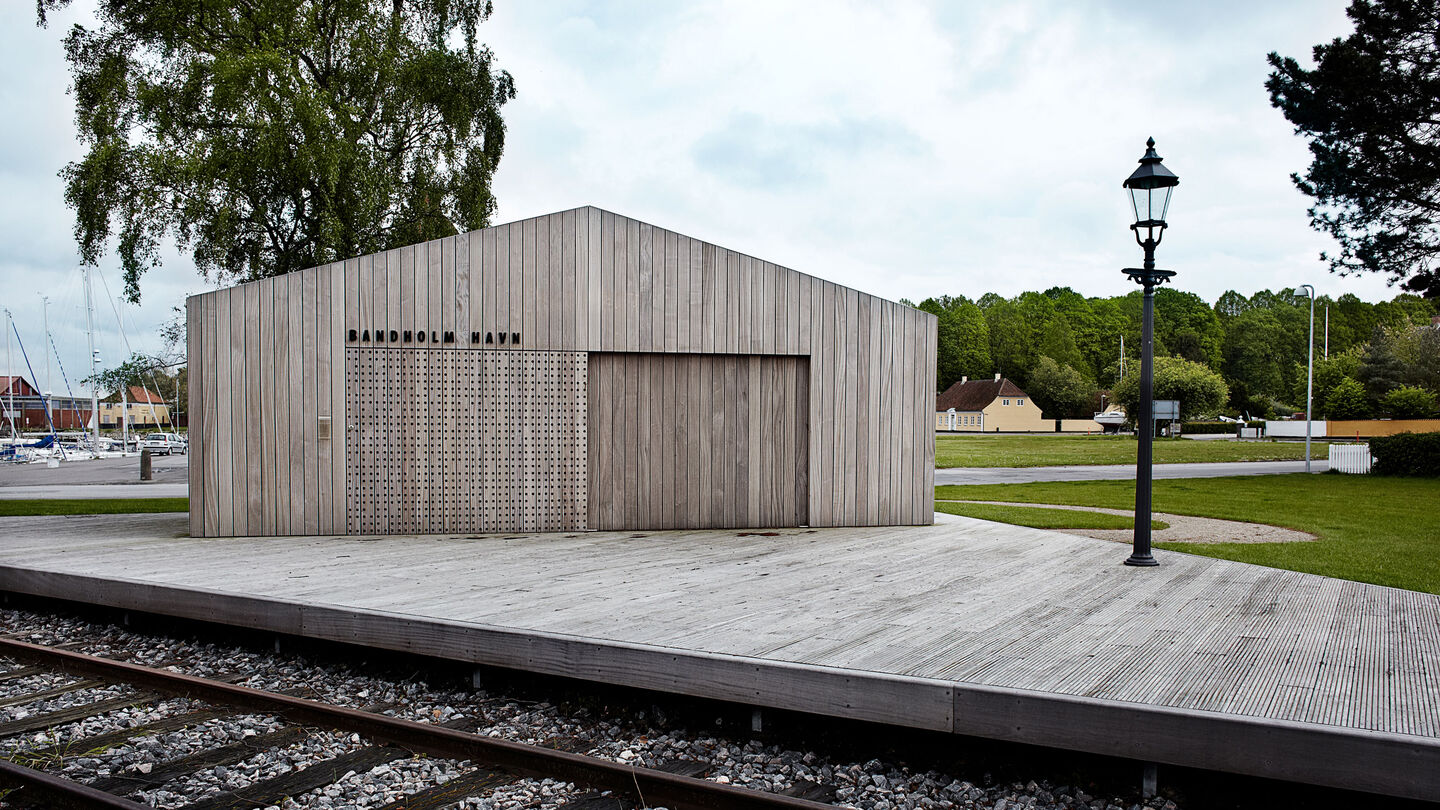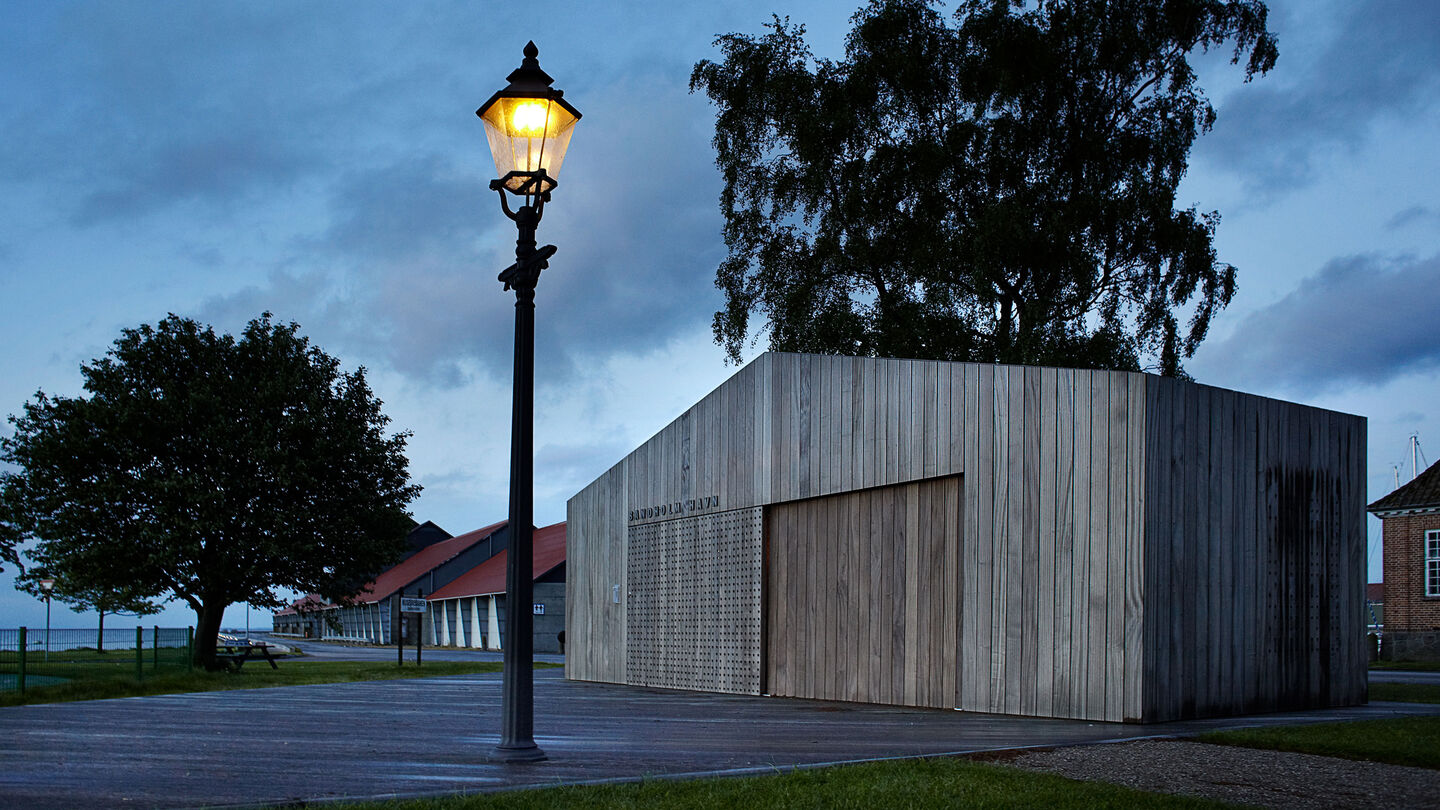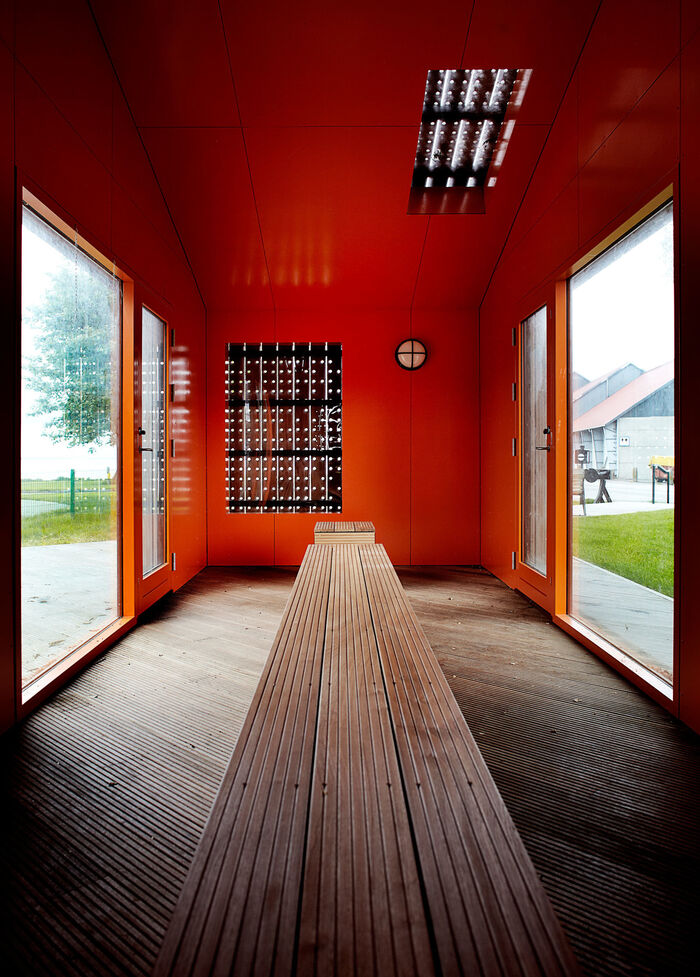 The waiting pavilion offers occasional shelter for passengers on a rainy day. The pavilion was completed in the same wood as the deck to ensure a homogeneous impression. The subtlety of the pavilion exterior maintain focus on the trains, while the red interior add a more modern and expressive vibe. Out of the tourist season, sliding gates covers the glass facade. After night fall, red light streams from the building through the perforated wood facades.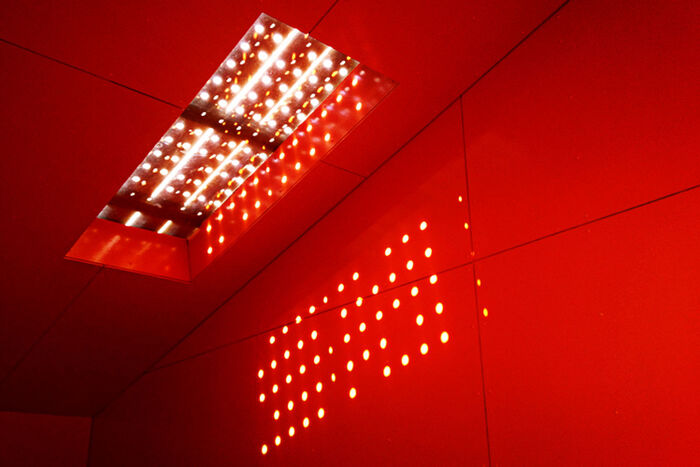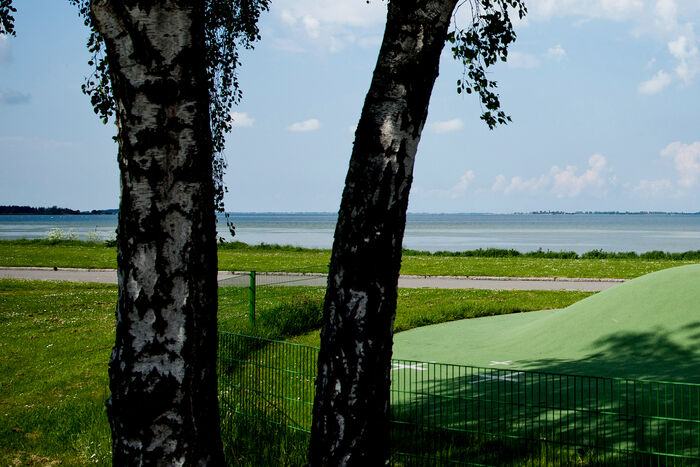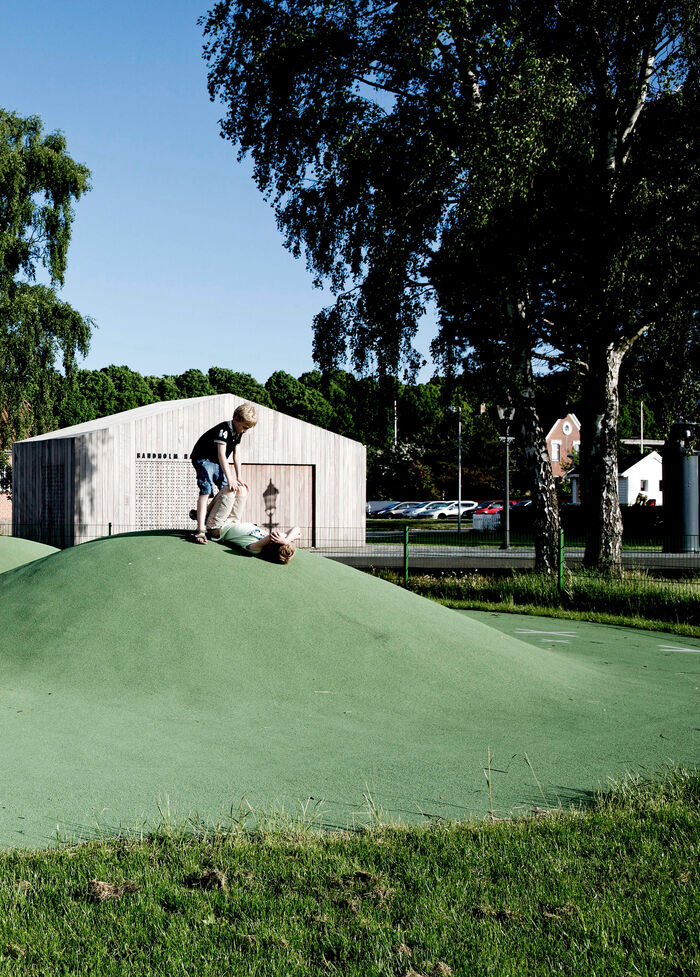 Next to the tracks and waiting pavilion other elements add to a nice experience for the visitors. A small integrated playground is laid out as its own circular space in the grass, fitted with rubber coating for safe play.
Small hills, a sand box and vertical elements for climbing and balancing invite children to engage in physical activity while waiting for the train. Wood elements have the same character as the pavilion to link the two.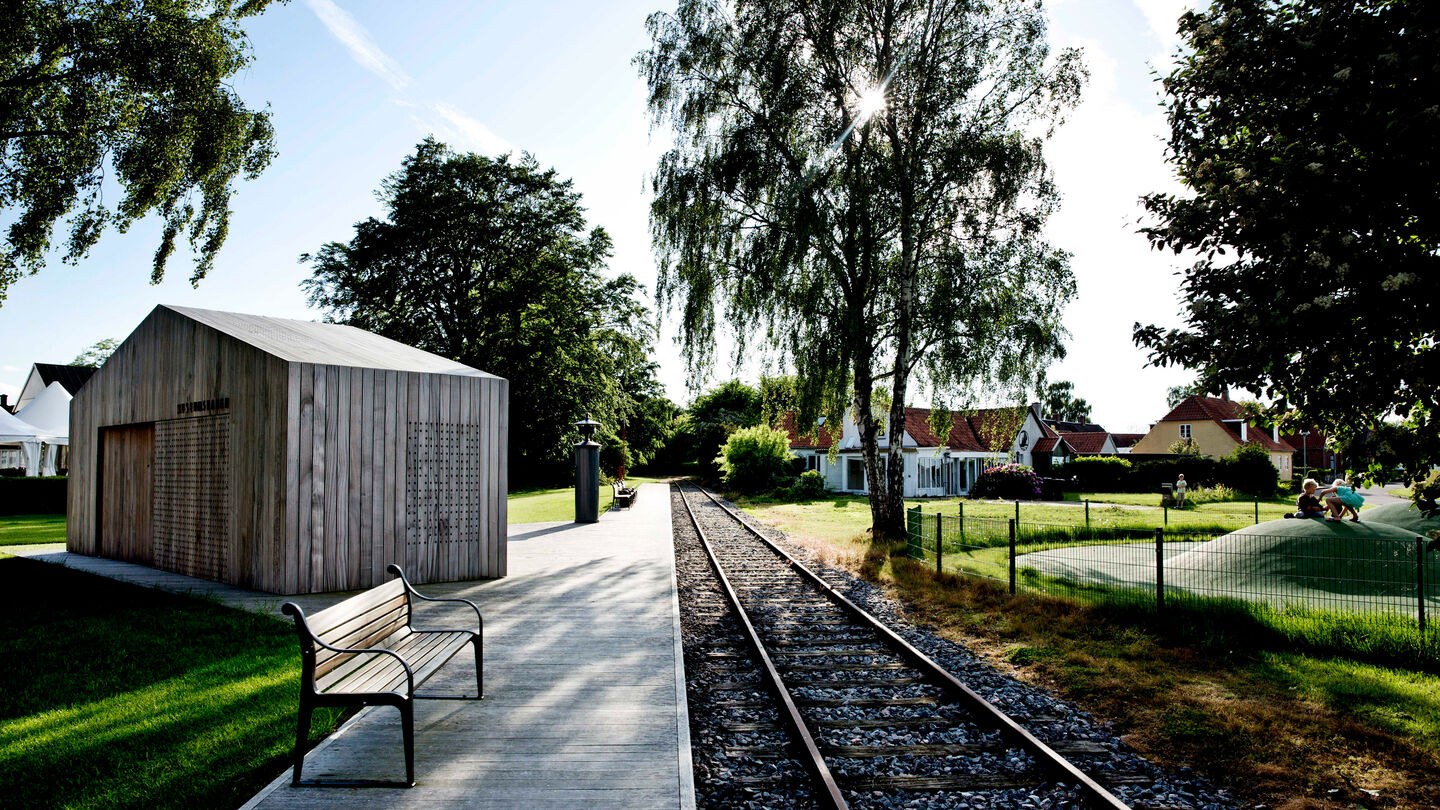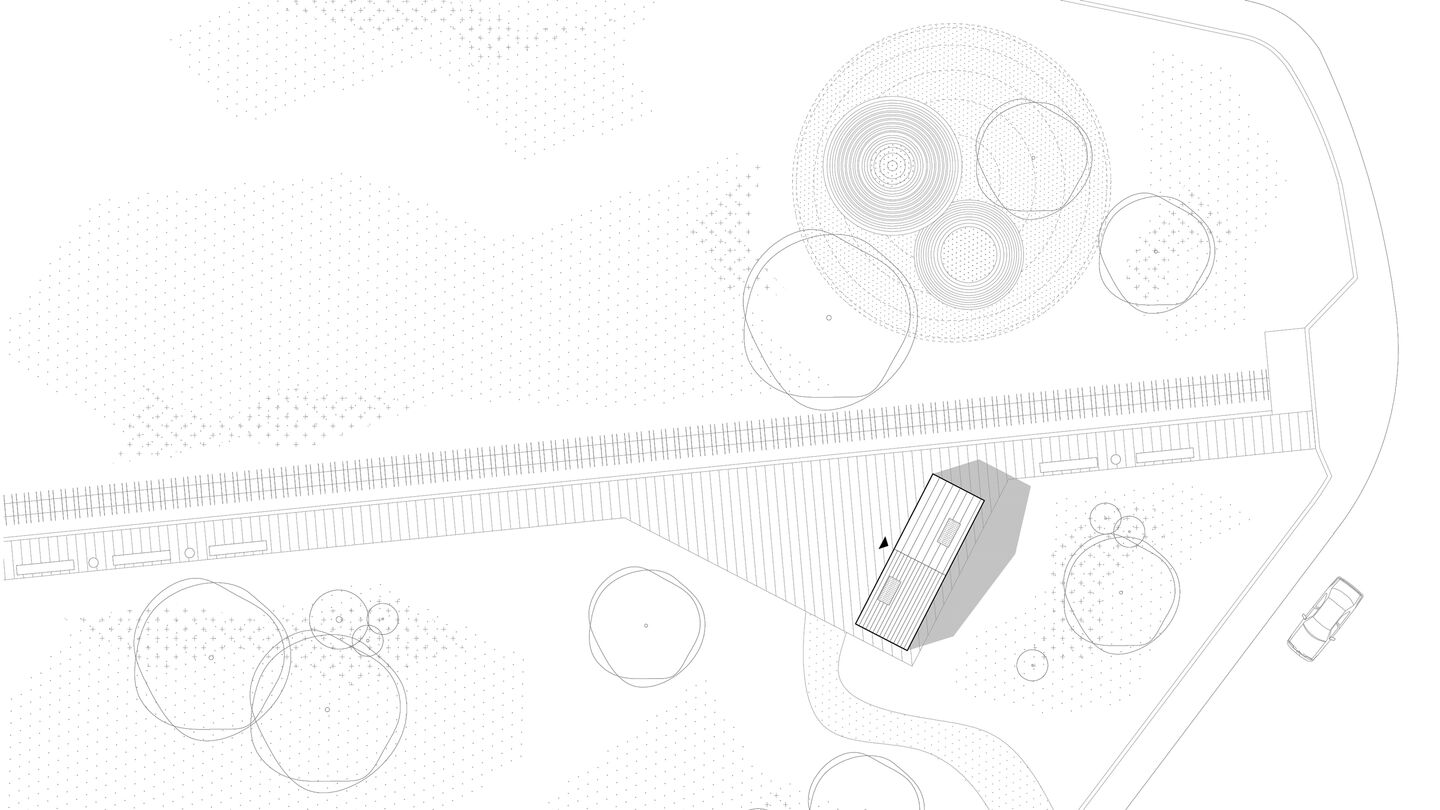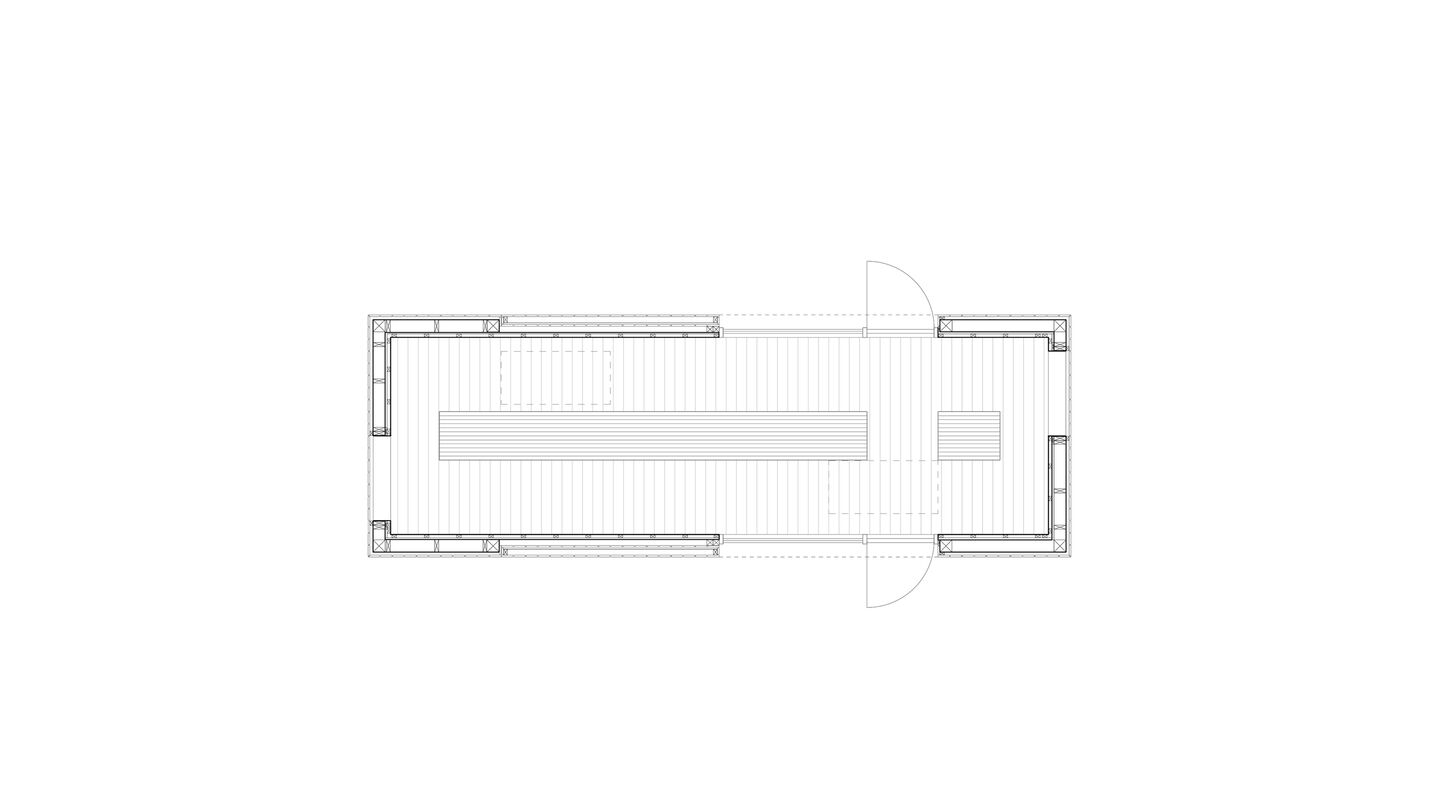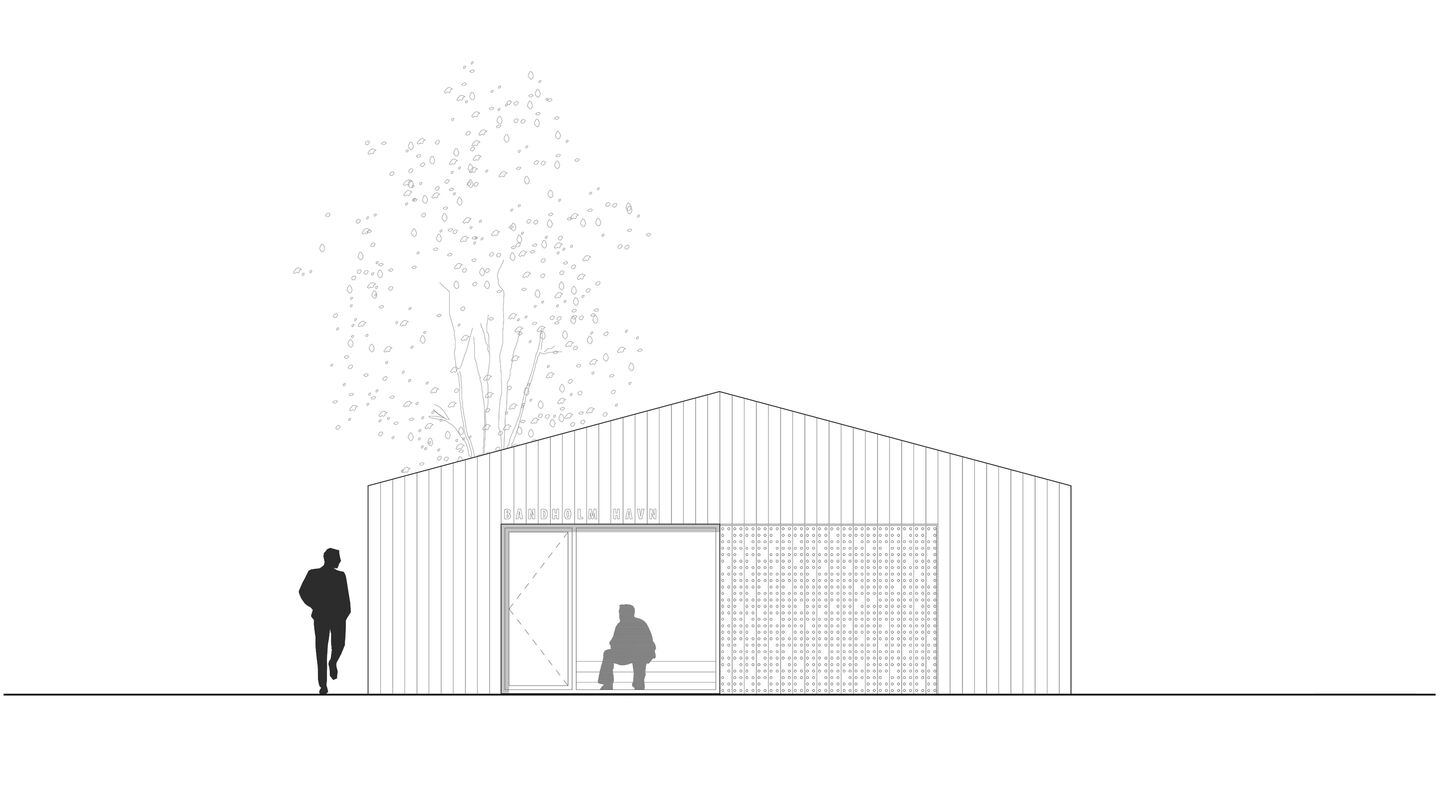 Name: Lolland Narratives
Type: Invited competition 1st prize
Program: Public space
Client: Lolland Kommune, Realdania
Size: 200 ha strategy + 5.000 m²
Location: Lolland DK
Year: 2011 - 2014
Collaborators: Schønherr, Kuben Management, Pia Heike Johansen, BNN
Image credits: Cartsten Ingemann for Realdania, Kaare Viemose, ADEPT

Team: Martin Laursen, Anders Lonka, Martin Krogh, Simon Lyager Poulsen, Hans Andersen, Morten Dam Feddersen