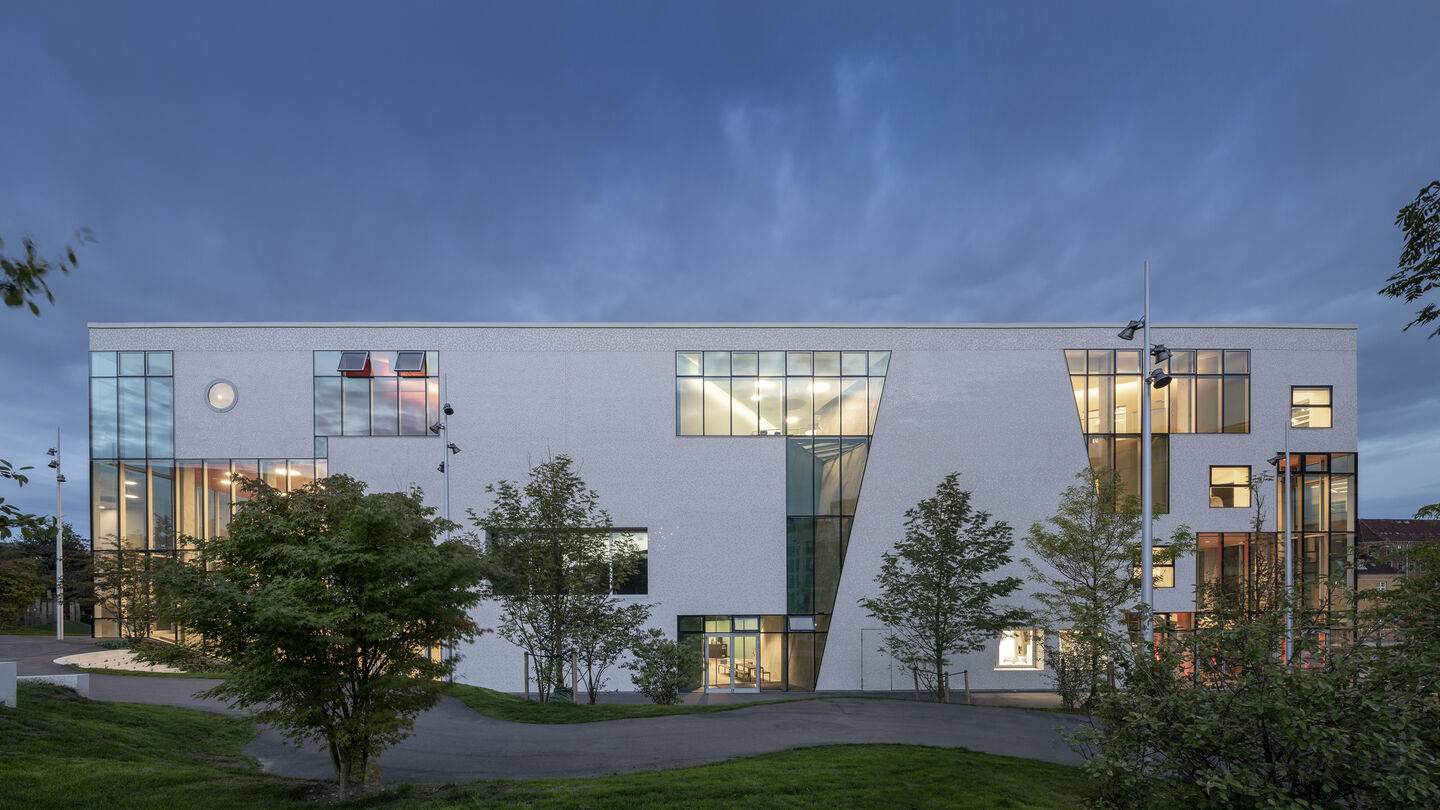 Ku.Be
The building forms a new cultural typology in respond to a brief that merely asked for a building that would bring people together to improve the quality of life. The design blends theater, sport and learning into a space where body and mind are activated, while creating links between people that would not otherwise connect with each other.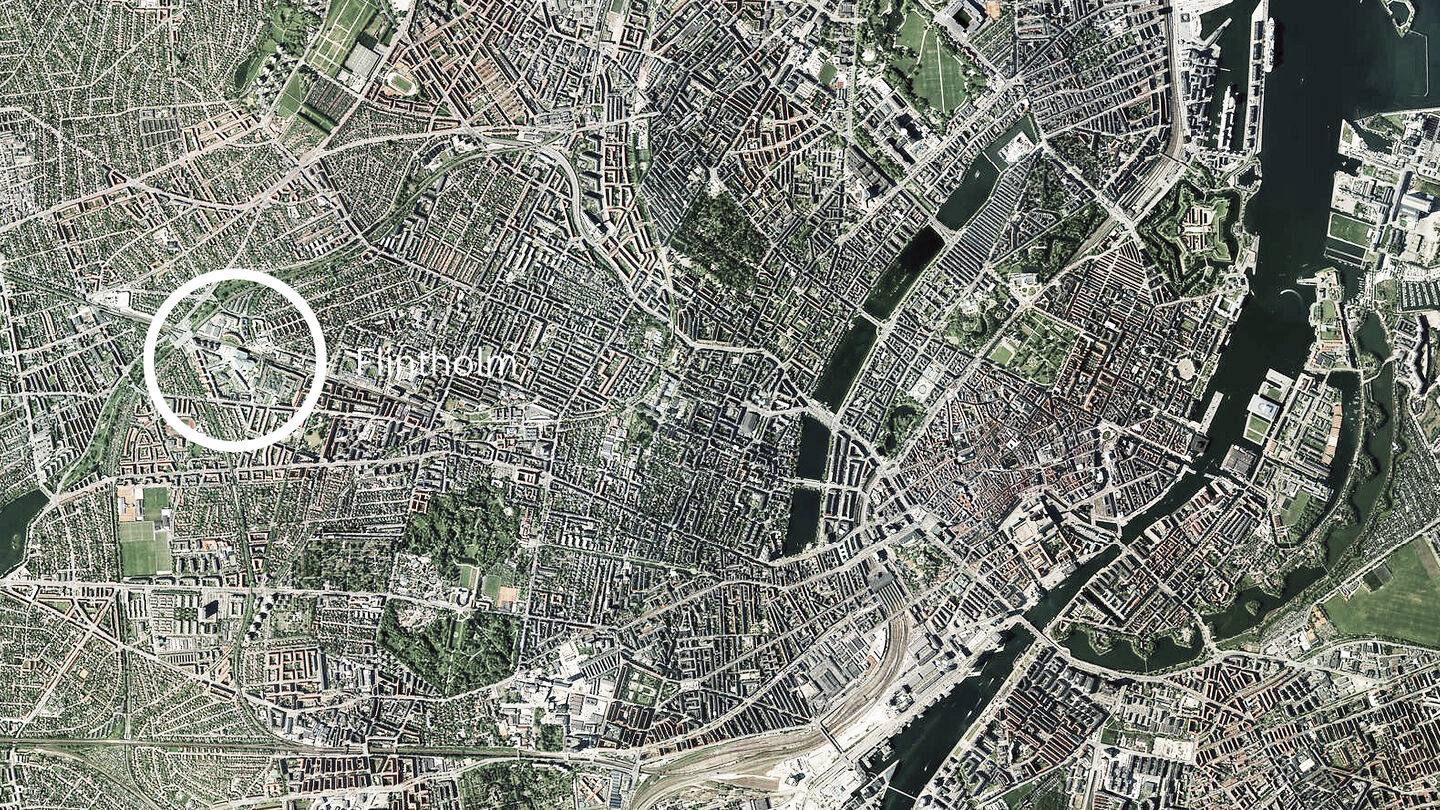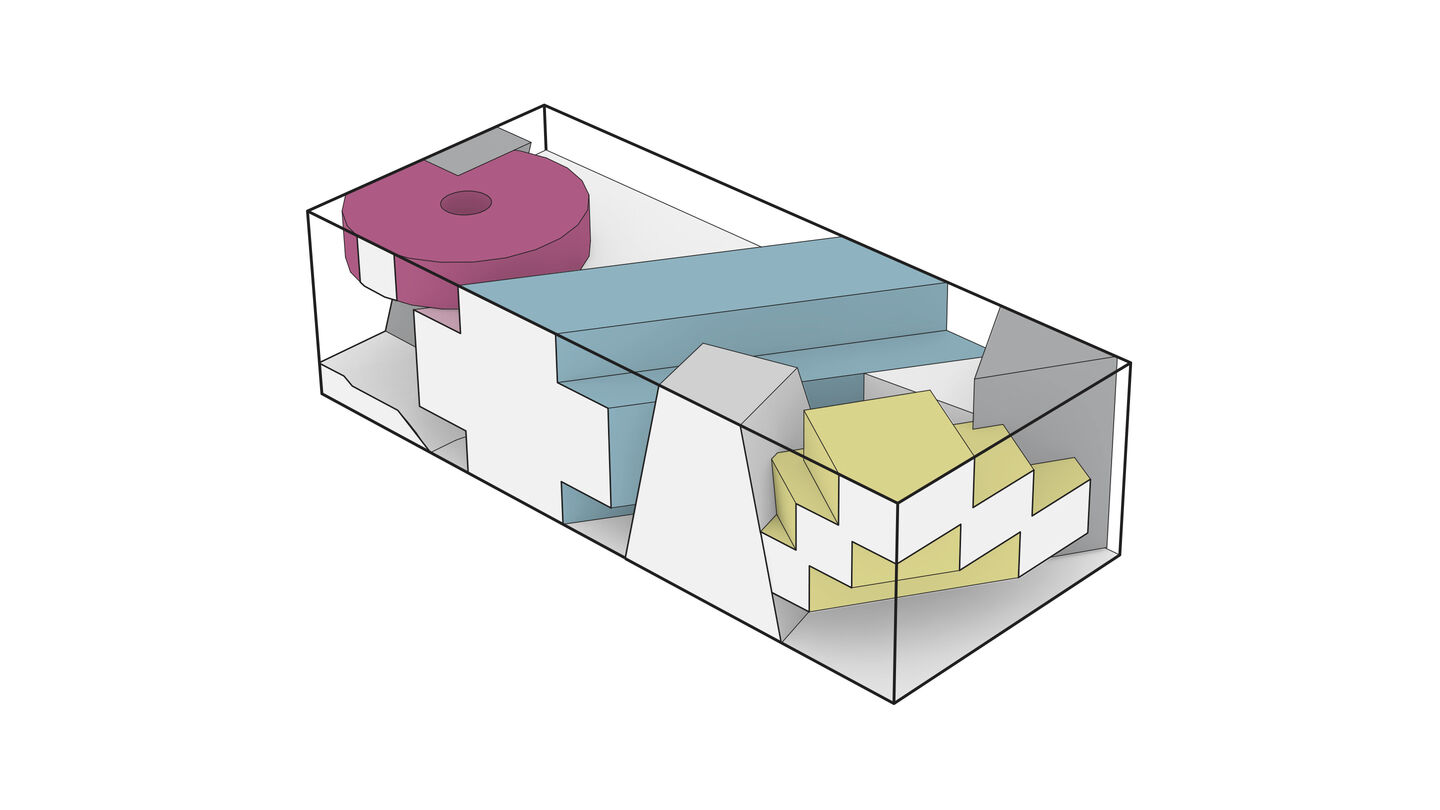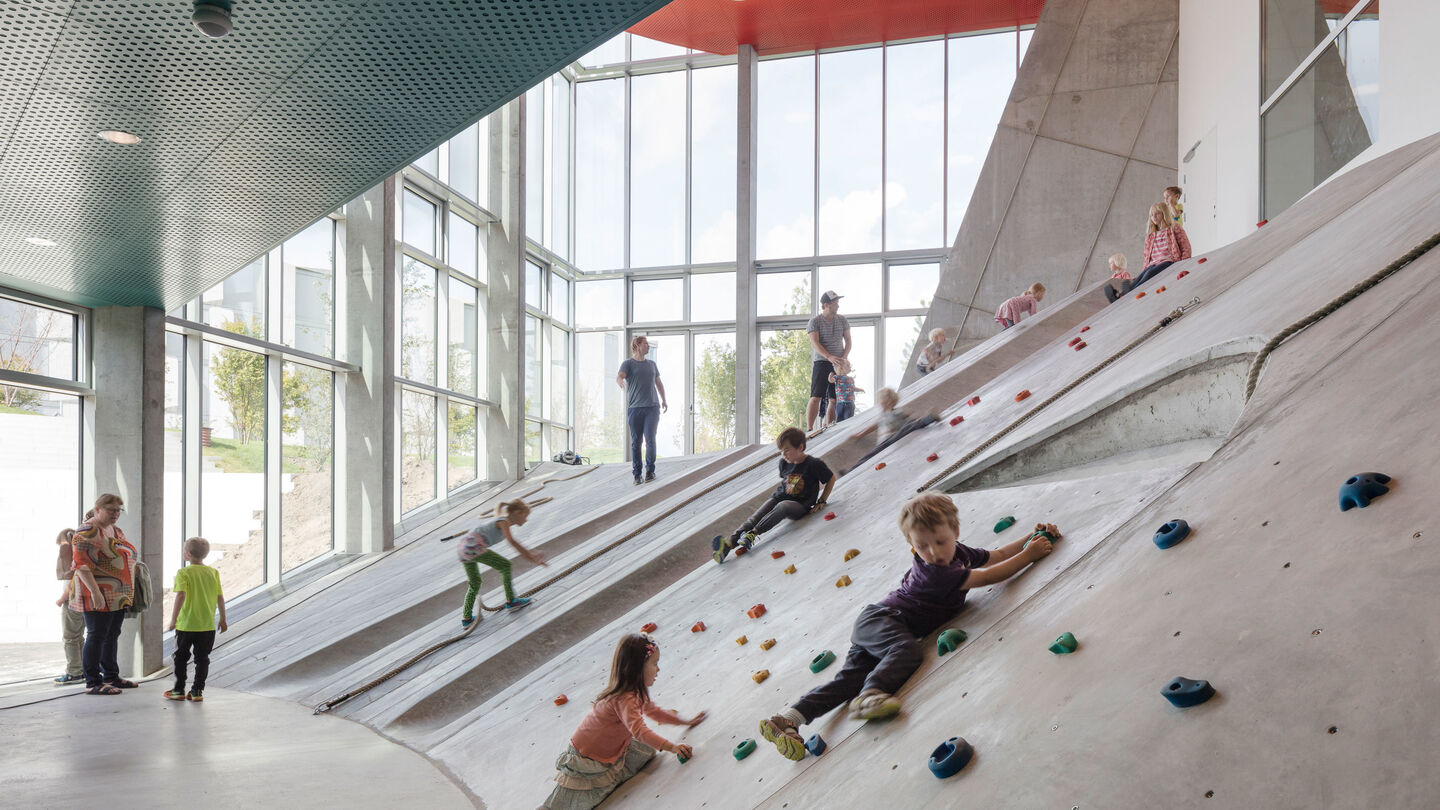 The six primary volumes that forms the inner space of Ku.Be, each has their own program and are clad in a unique color or material that clearly defines them within the building; on the outside of the building these shapes are subtly implied in the fragmented cheramic tile facade.
Regular vertical transport connects the floors and volumes while alternative route through the building focuses on developing and encouraging alternate forms of movement.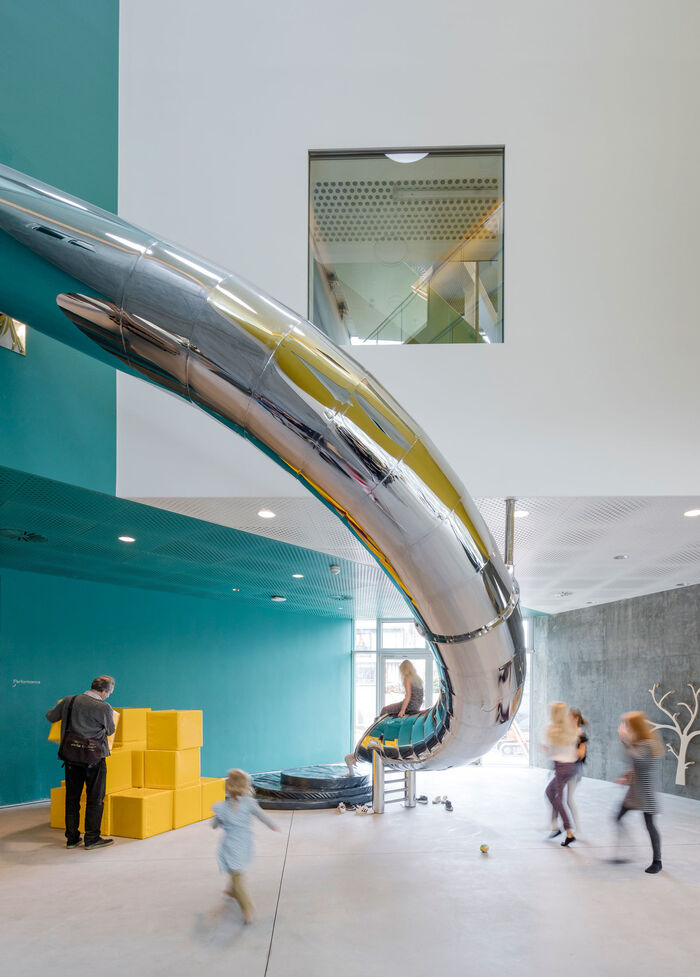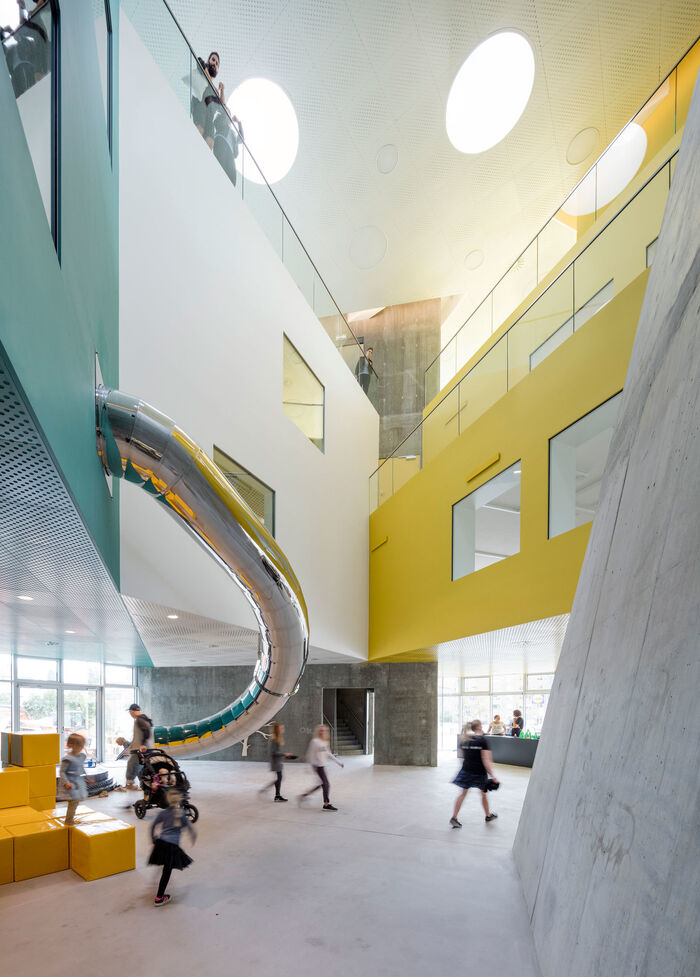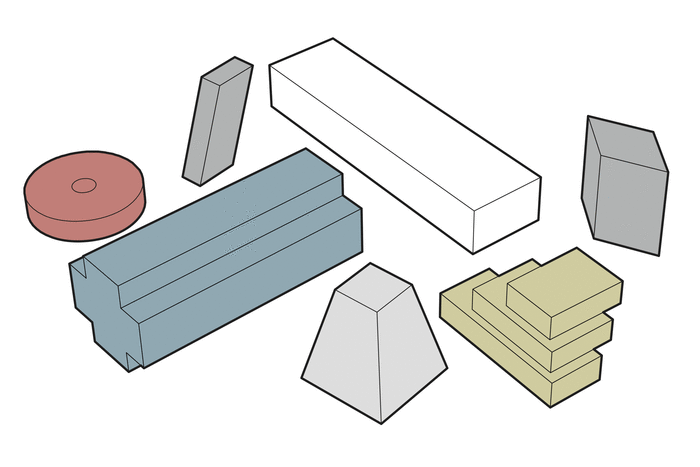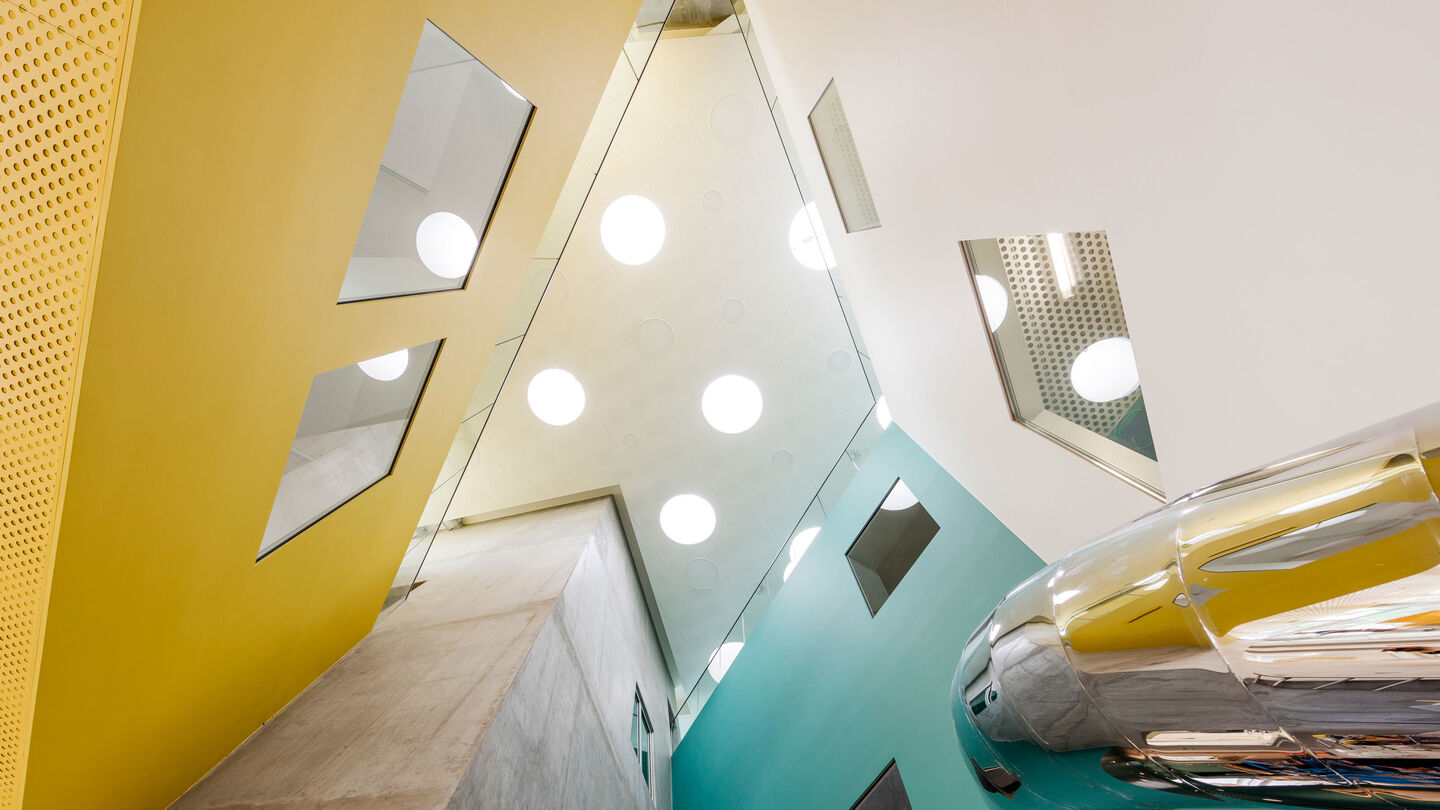 The Labyrinth gets people on their hands and knees climbing through a three-dimensional network of cubes from the second to third floors; or alternatively why not try the Mousetrap, a vertical maze.
A net, suspended over the void, spans several floors throughout the building and let users climb from floor to floor, while slides and firefighter poles offer a fast way to get back down.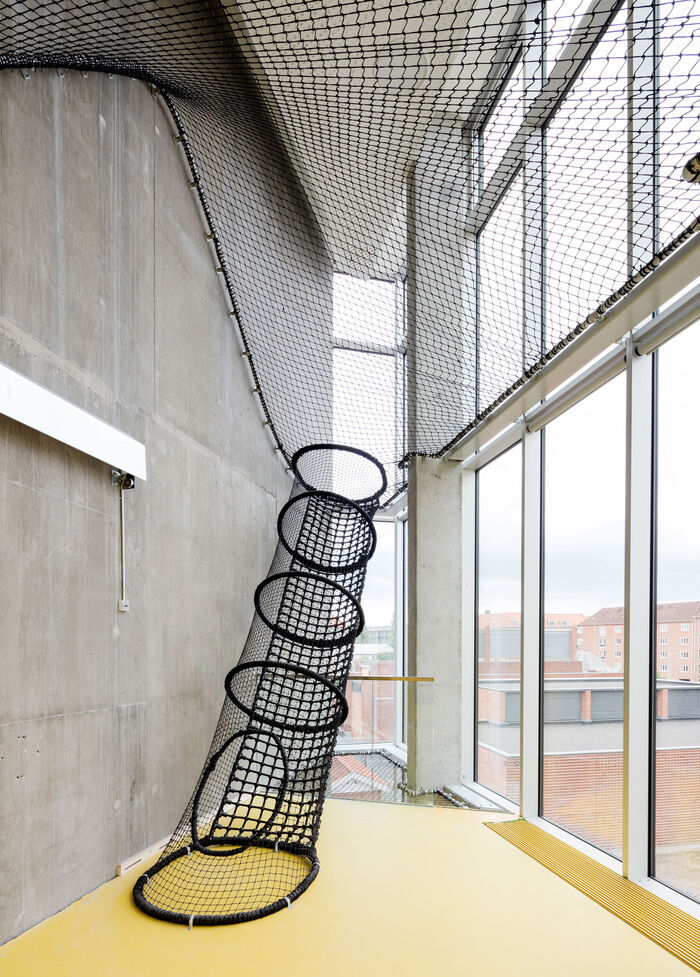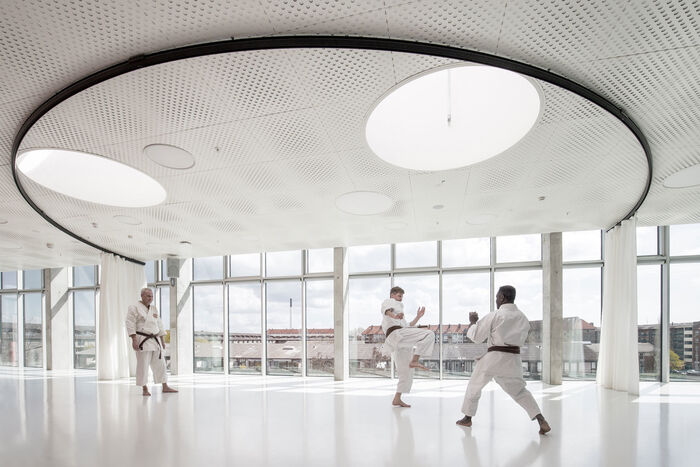 The urban space surrounding Ku.Be plays an important role in expressing the activities take place inside the building. The landscape blends seamlessly into the interior with integrated slides that reaches out into the gardens and ends in an amphitheater outside. Acting as an extension of the urban landscape of Frederiksberg and integrating with the community to such an extent, Ku.Be looks to become an incubator for further development in the neighborhood.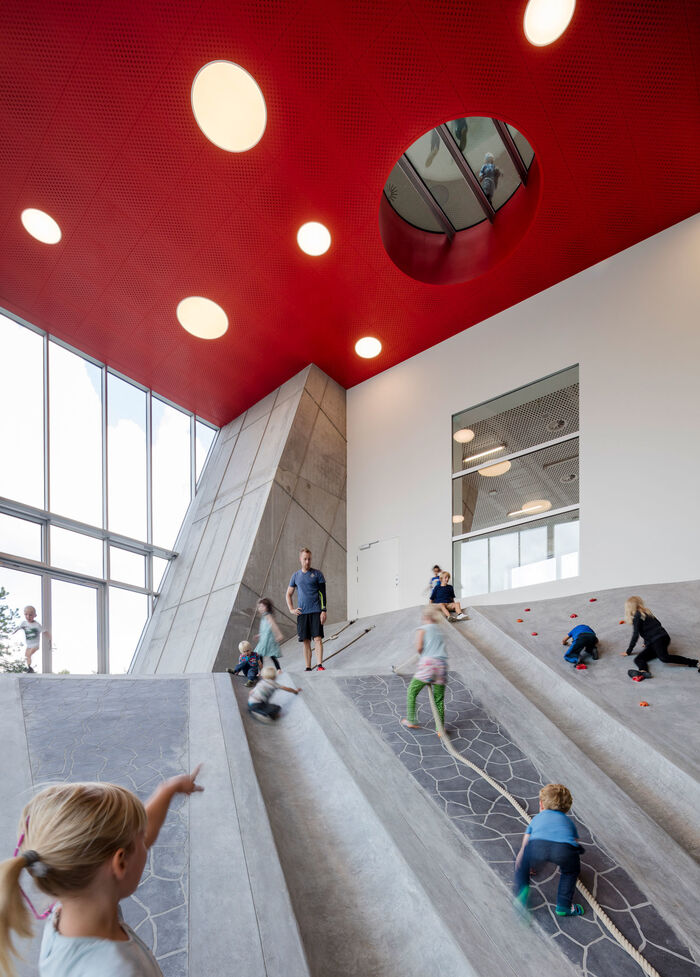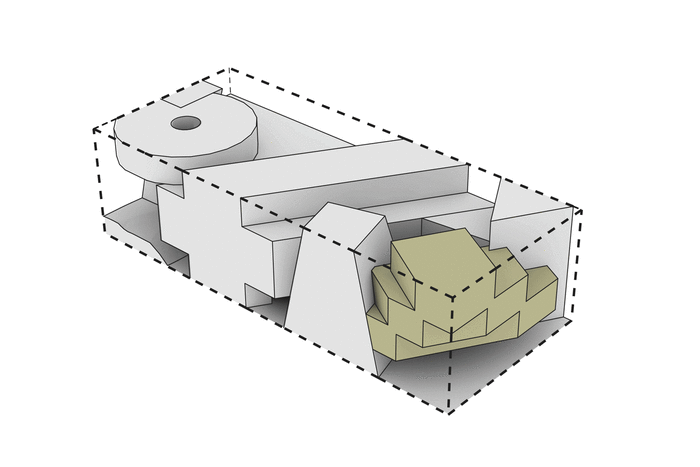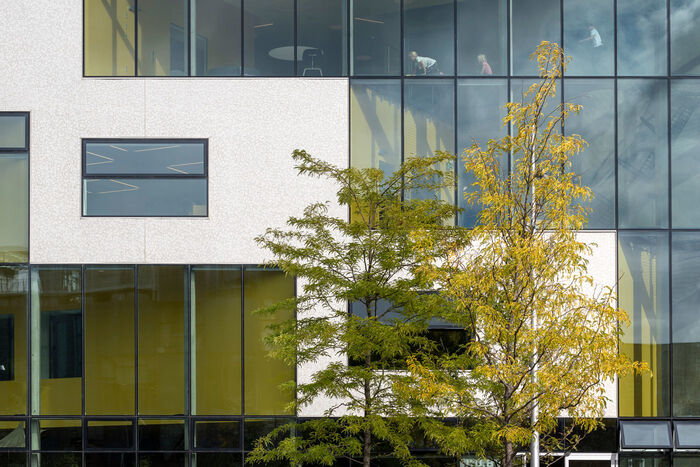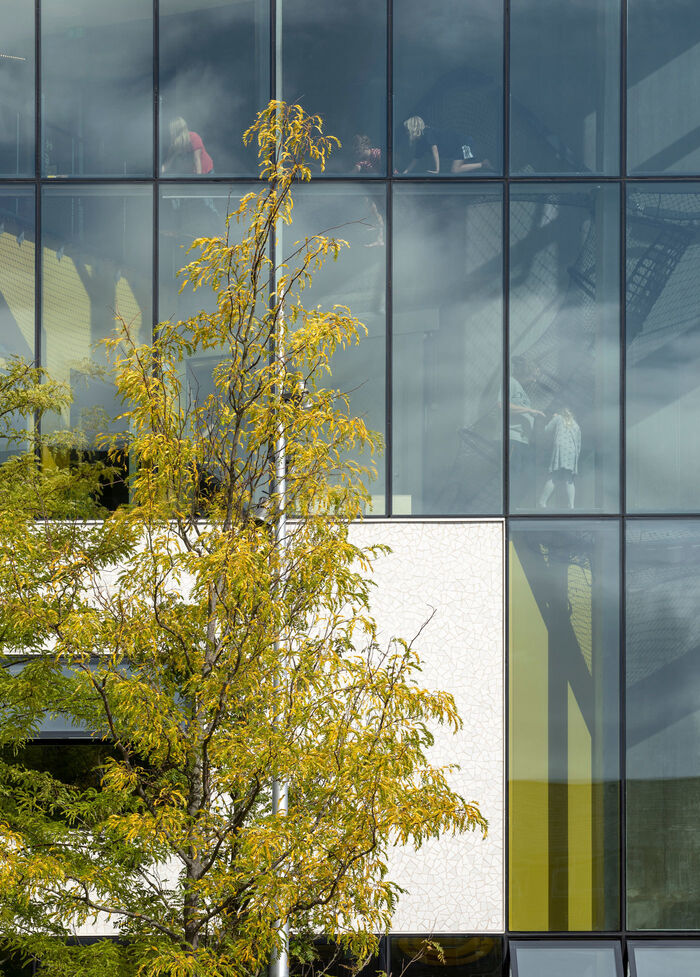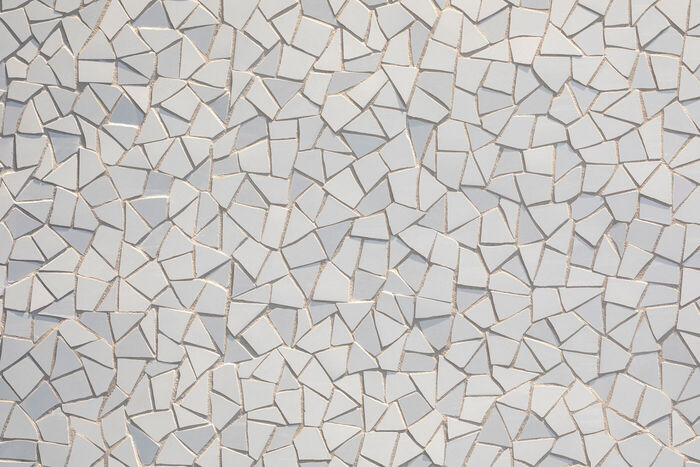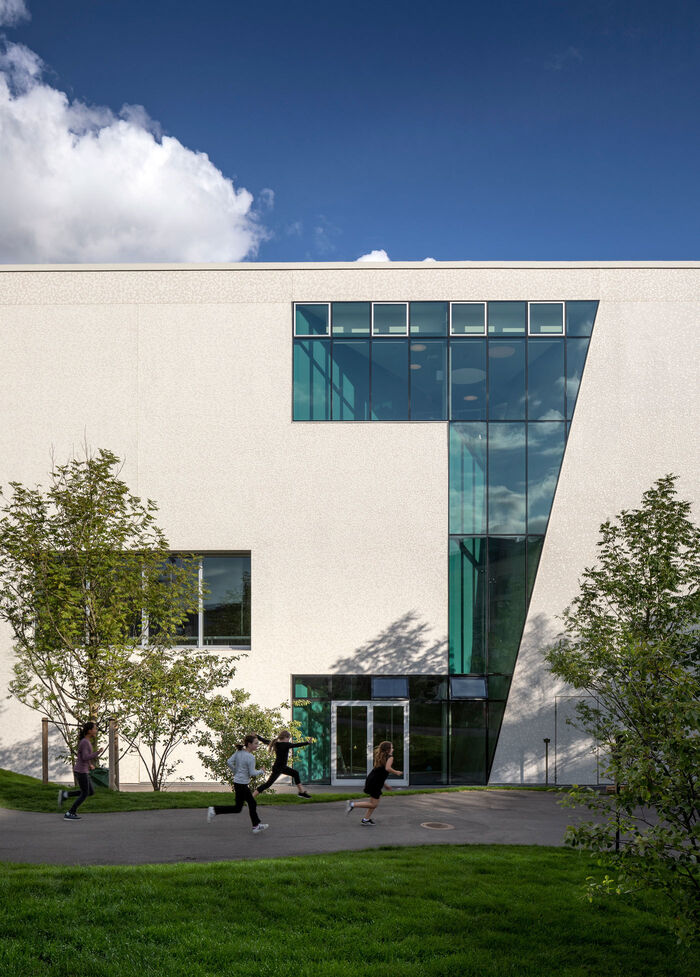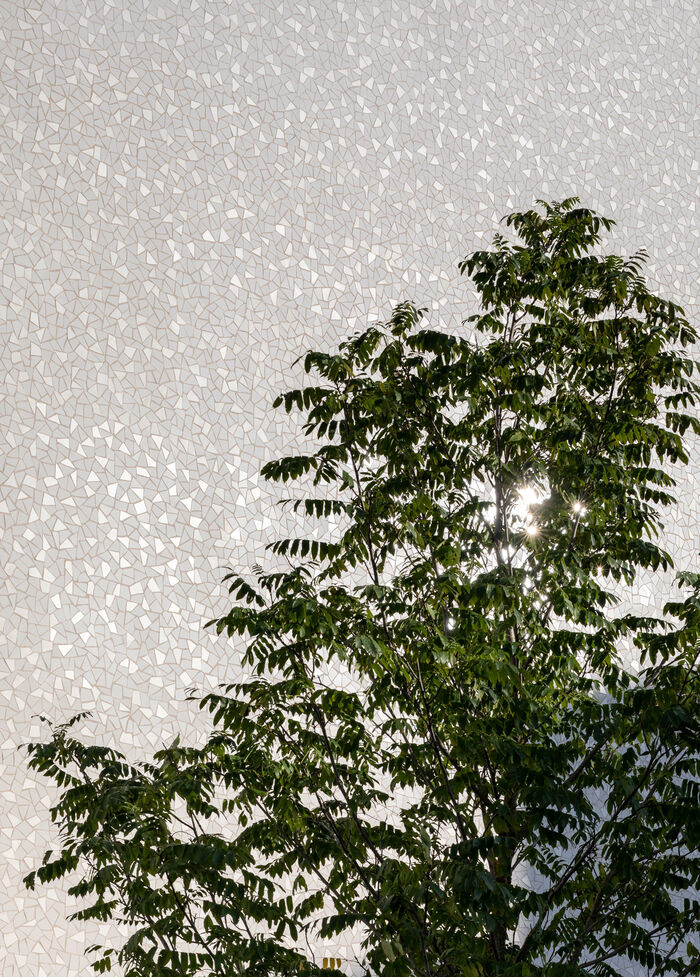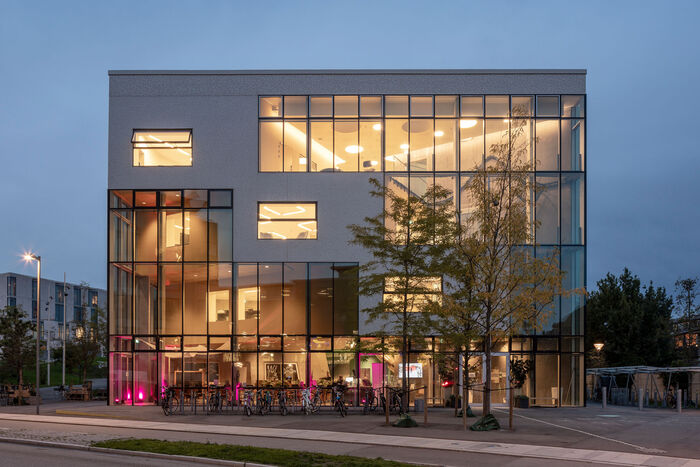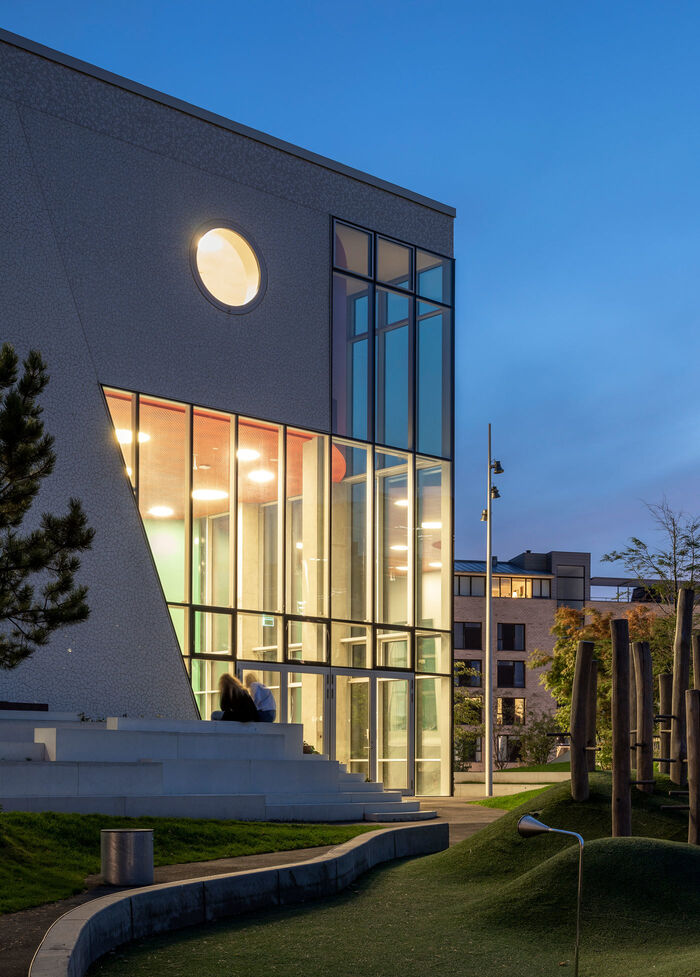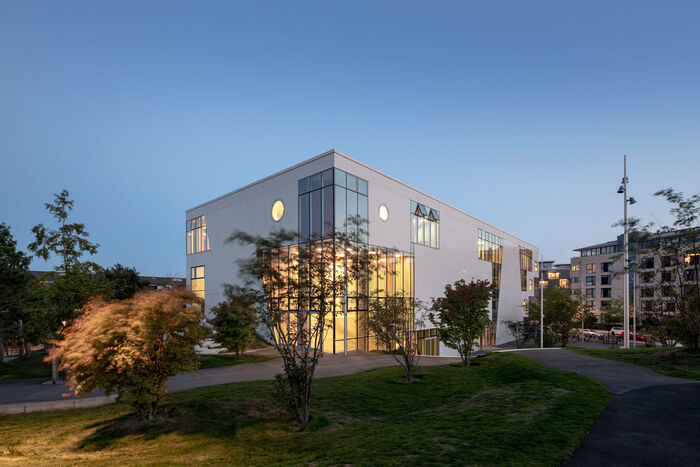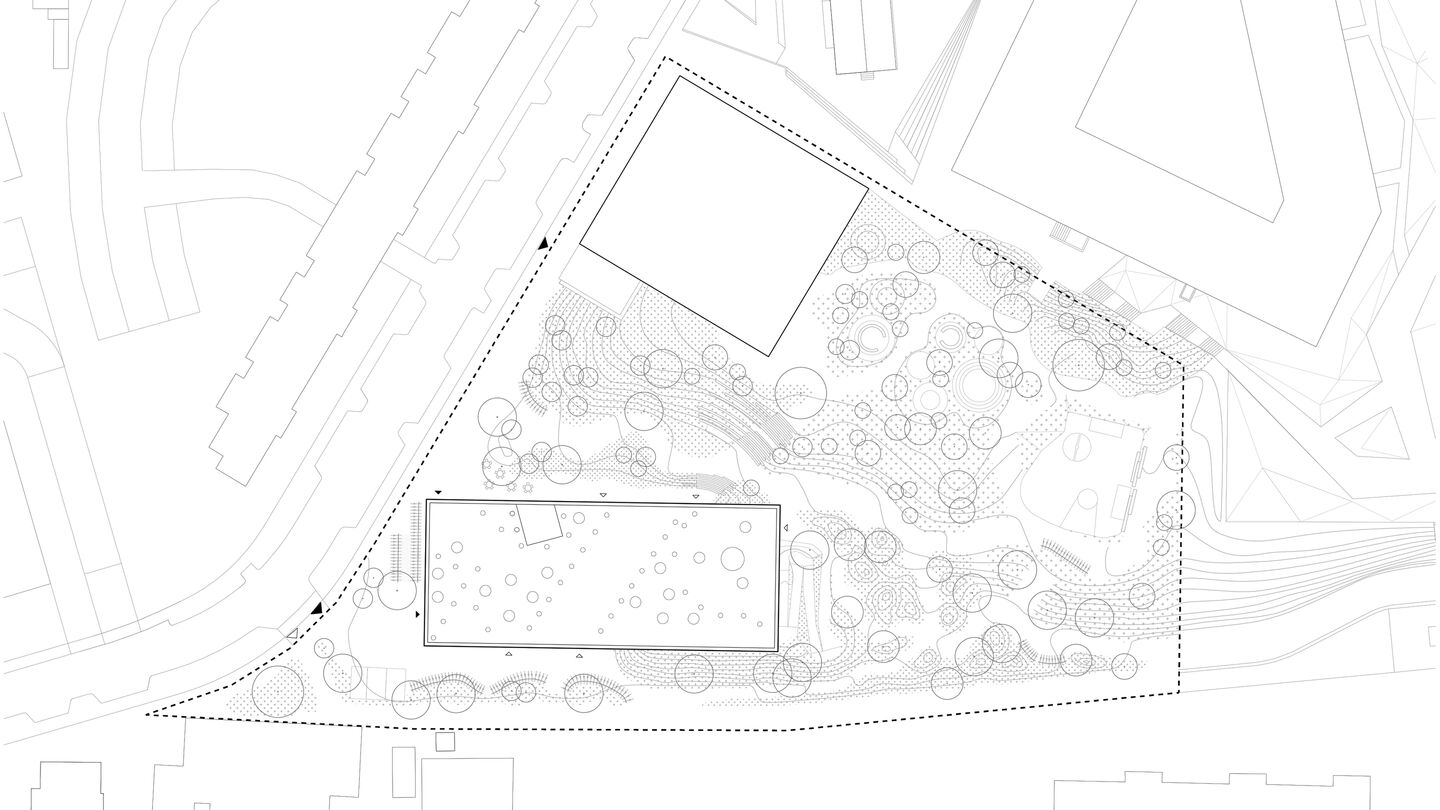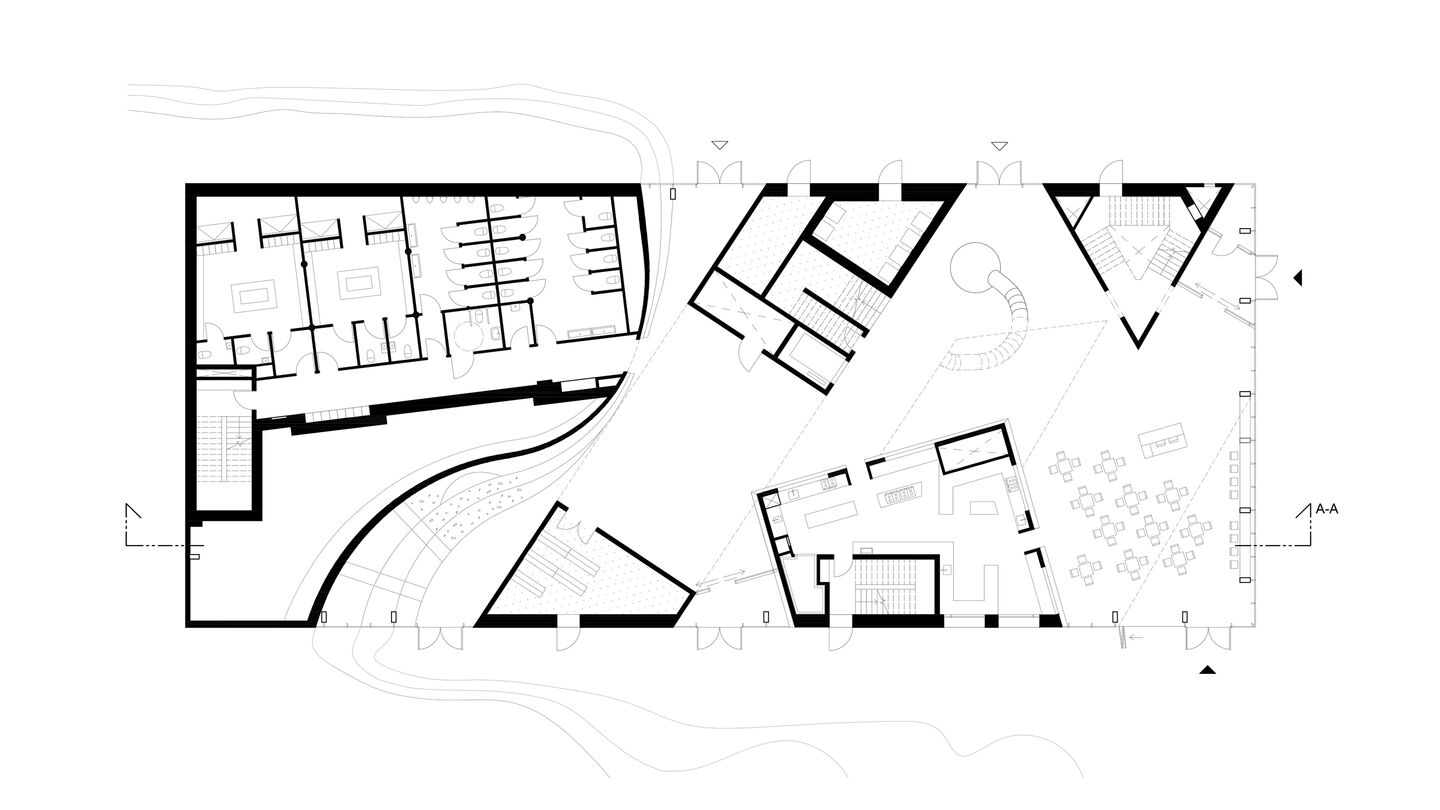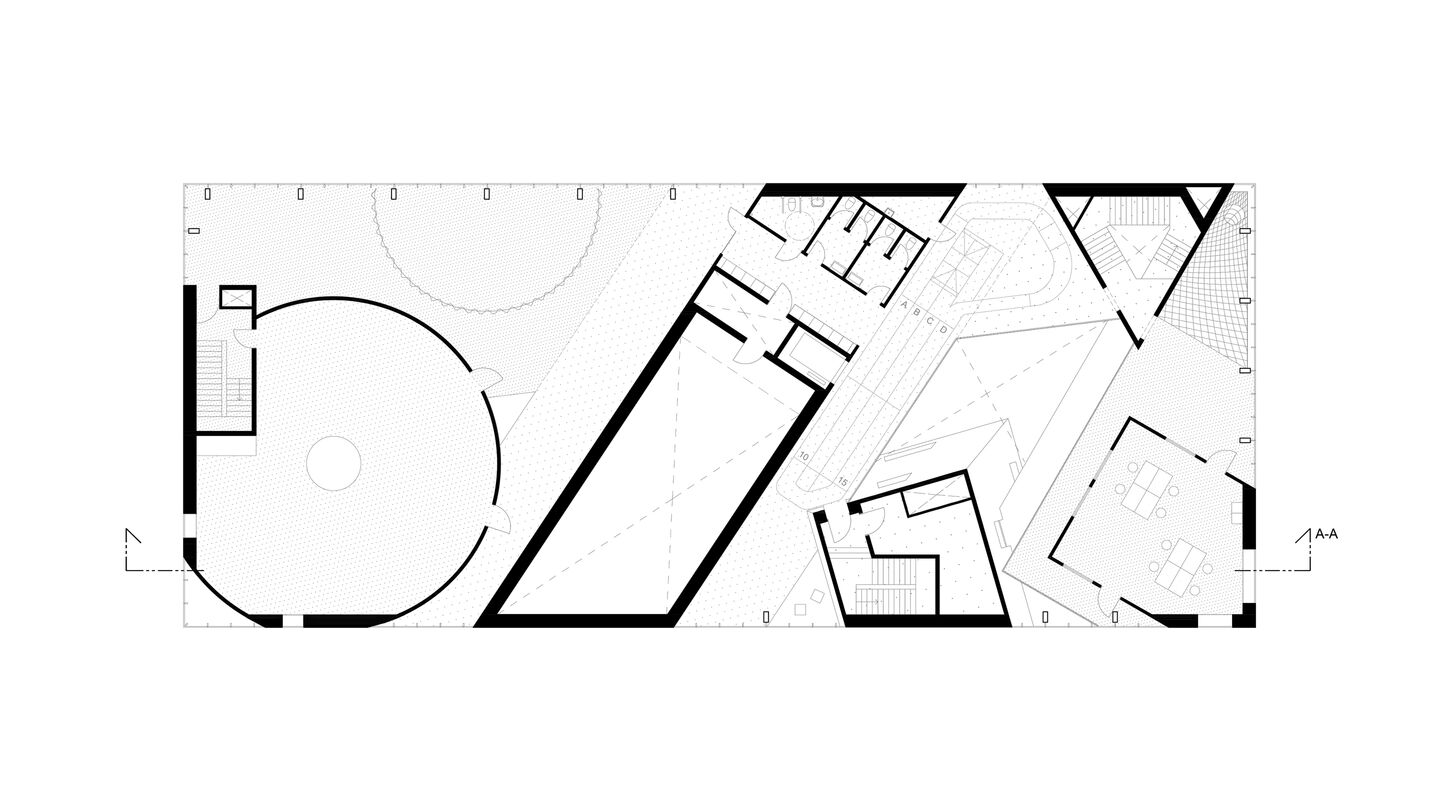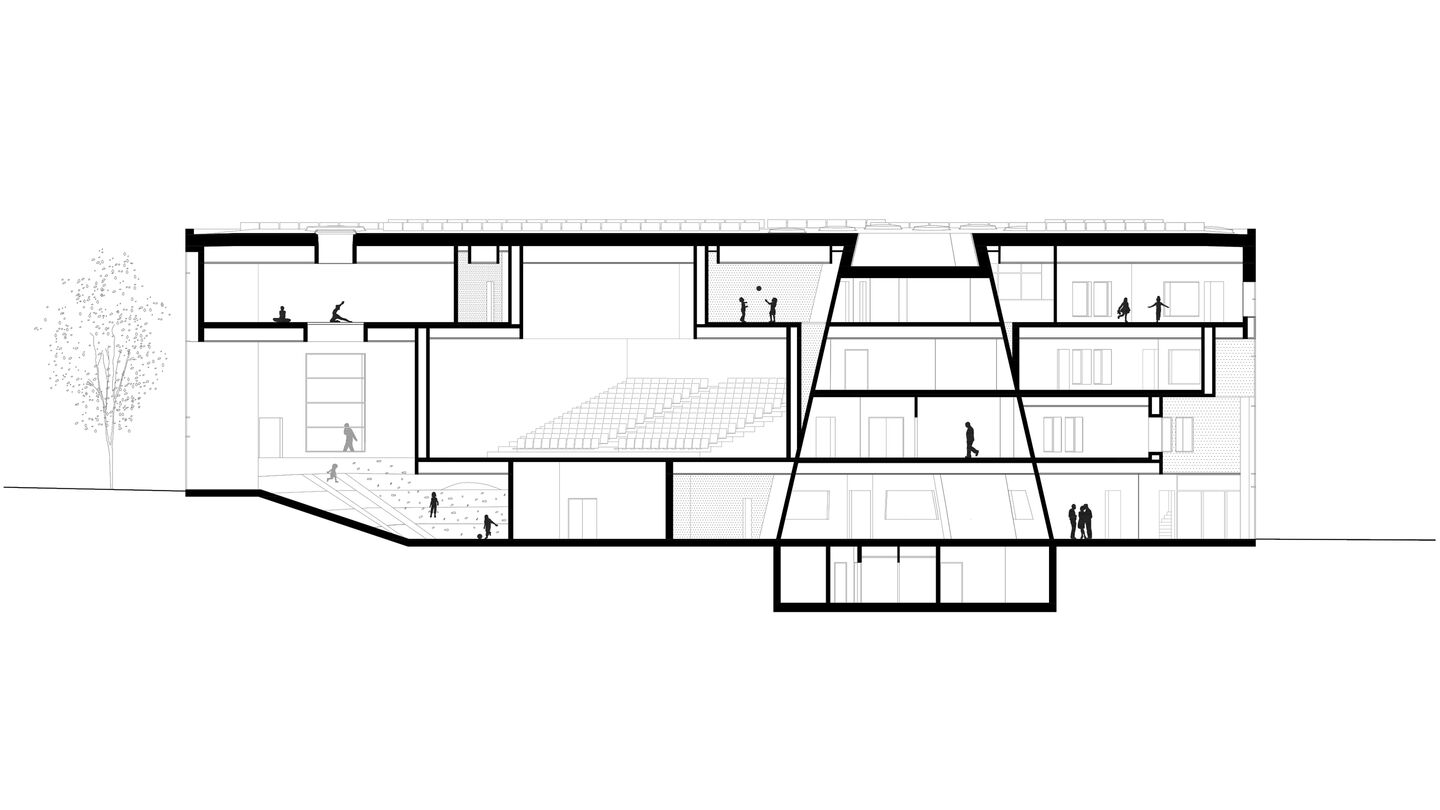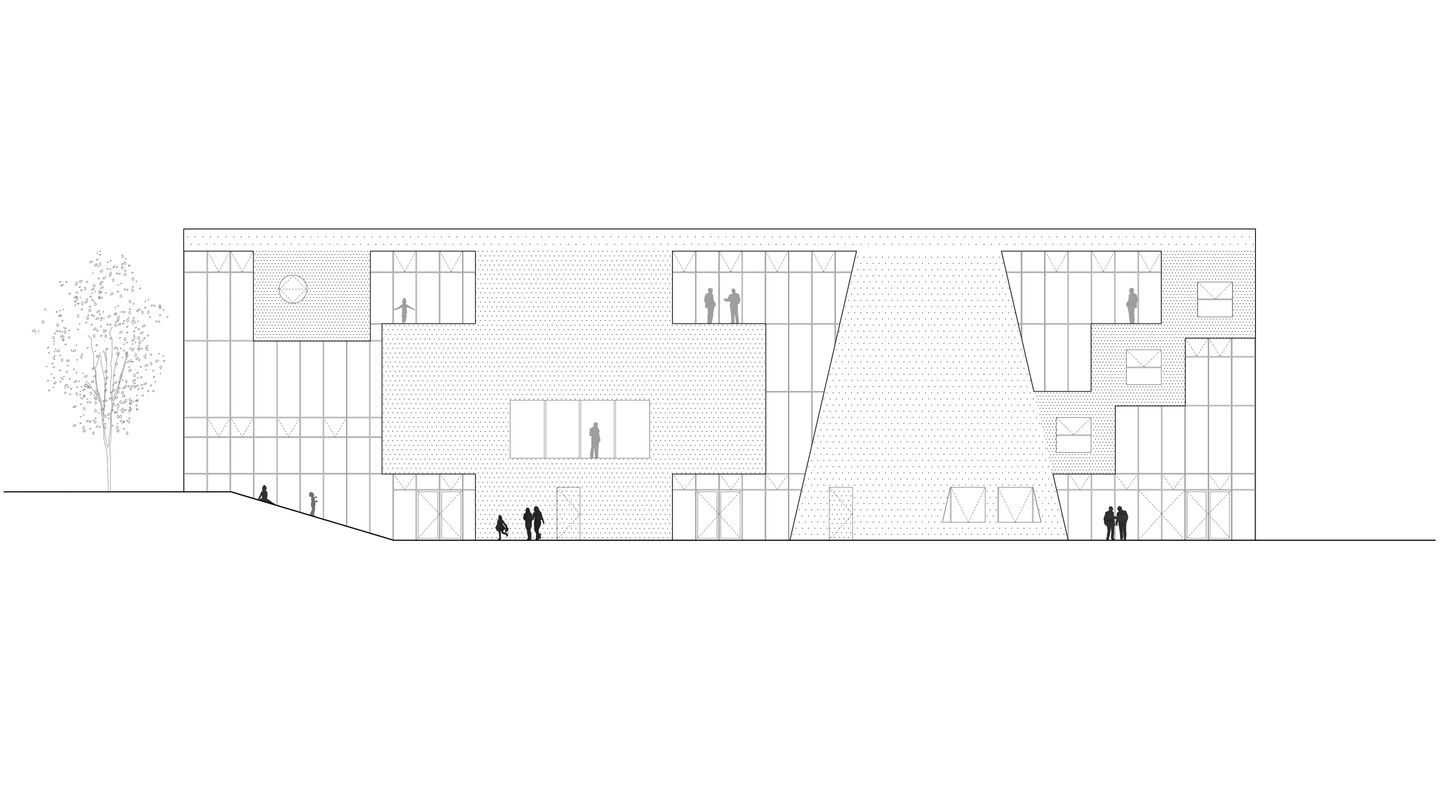 Name: Ku.Be
Type: Competition 1st prize
Program: Culture
Client: Frederiksberg Municipality
Size: 4.000 m²
Location: Frederiksberg DK
Year: 2018
Collaborators: MVRDV, SLA, Søren Jensen, Max Fordham
Image credits: Adam Mørk, Kirstine Mengel
Other: Completed with donations from Realdania and Lokale- og Anlægsfonden

Team: Martin Krogh, Martin Laursen, Anders Lonka, Rune Knudsen, Anders Ulsted, Jakob Eggen, Jesper Skjoldborg, Hans Andersen, Joanna Gasparski, Simon Lyager Poulsen, Tatyana Eneva, Julius Kirchert