Kohlenbunker
The two coal bunkers and their connection is transformed into an eco-friendly pilot project that facilitates cultural activities and gastronomic production. The transformation re-vitalizes the local area with its focus on sustainability, climate and energy.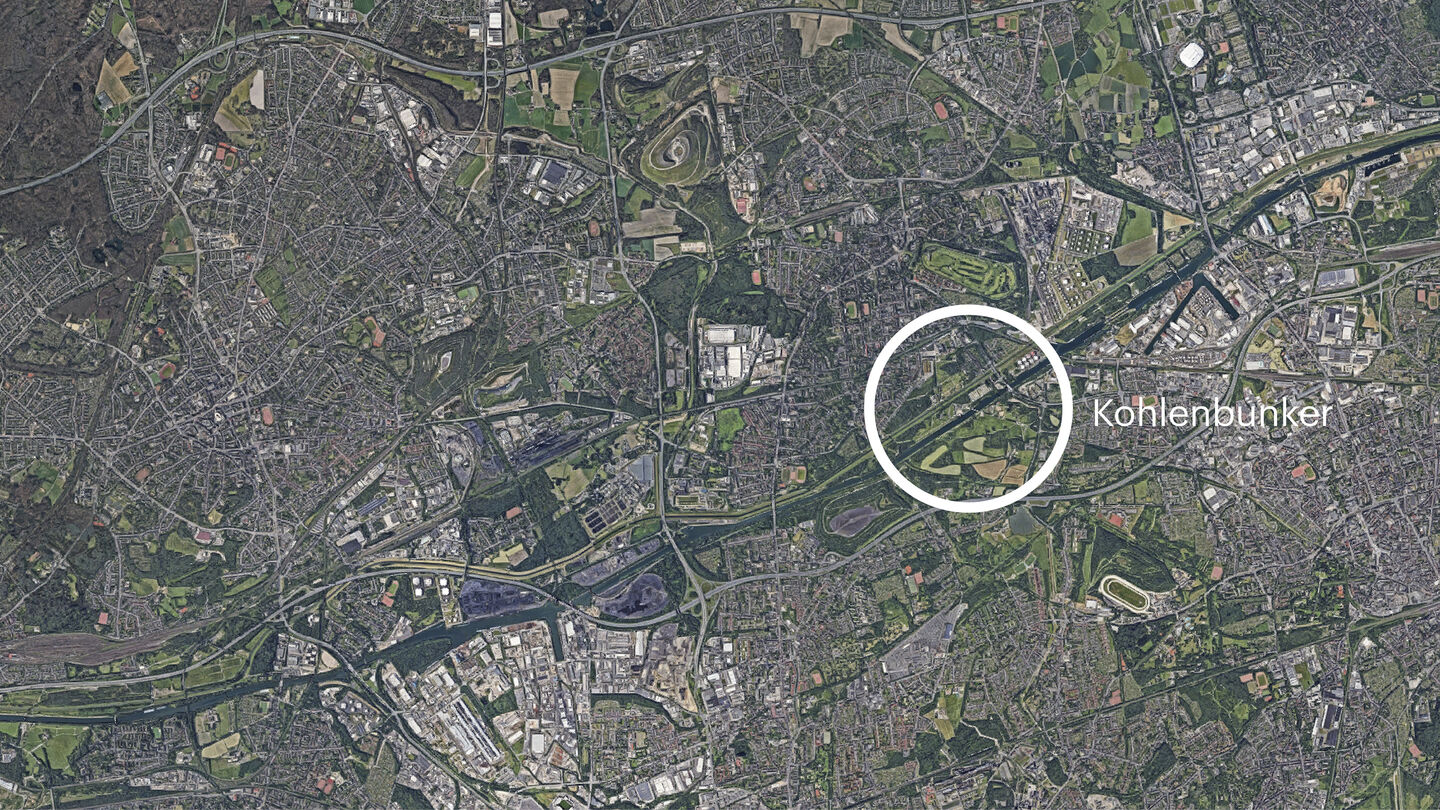 Holistic sustainability
The transformation is designed as a green pilot project by re-using as much of the existing structure as possible, while exploring new ways of energy production, water management, bio-diversity in buildings and more.

Placemaking
Transforming the two buildings and their bridge connection is to become a place of inspiration and discussion. Made for the IGA as a visual landmark but also in its own right for the locals to enjoy in the times to come.
Community Building
The transformation opens up an traditionally in-accessible complex to the public and aim to offer activities as well as visual experiences for both visitors and locals.
Human scale
Even if the scale of the buildings are large, the transformation breaks down the experience of it into sequences that are relatable to the human body by staging both movement and stops through the complex.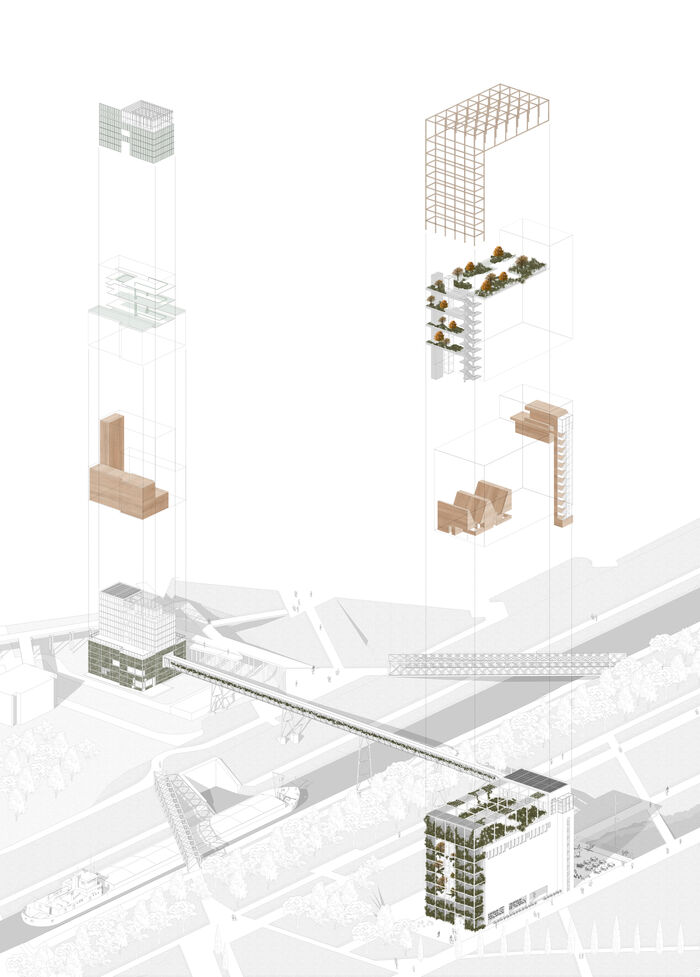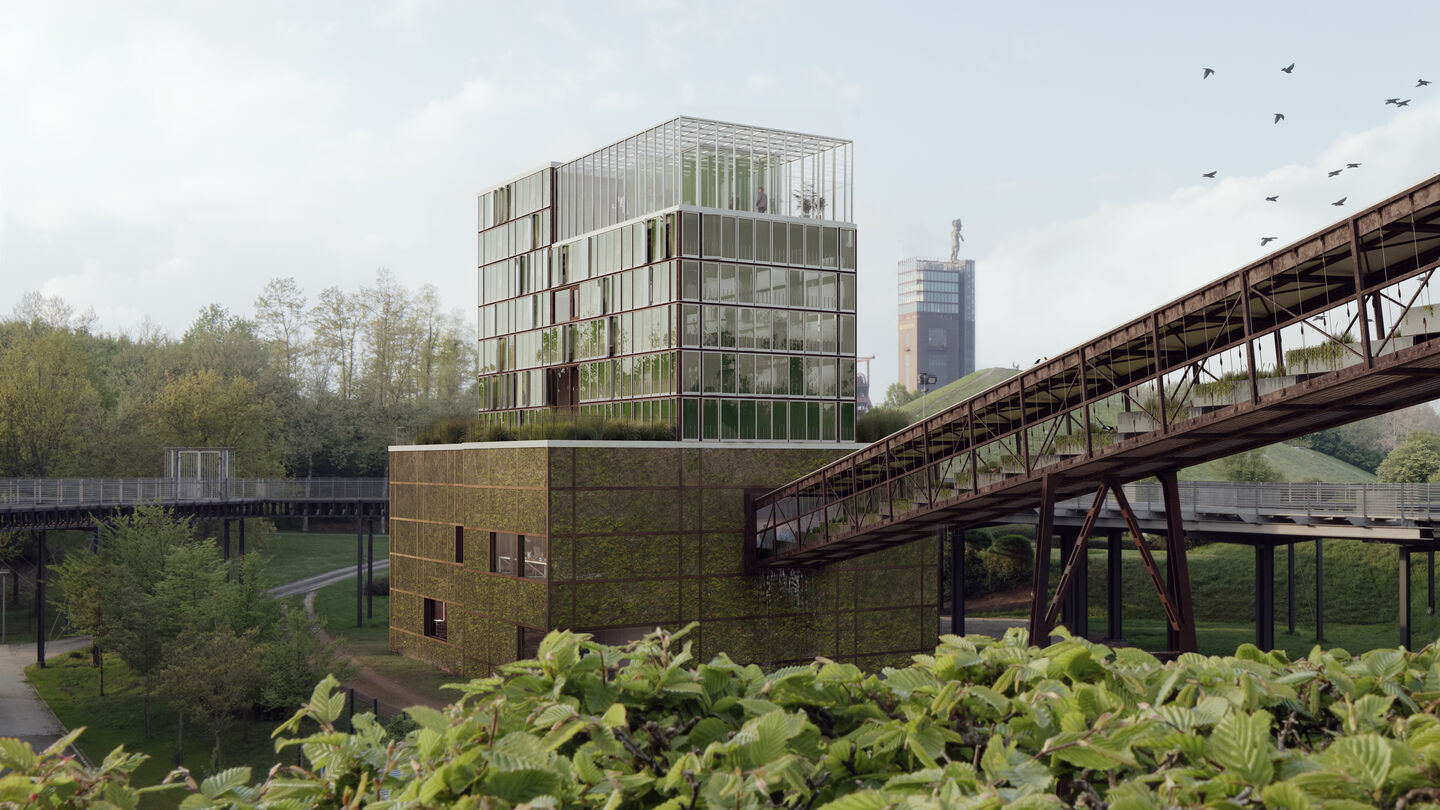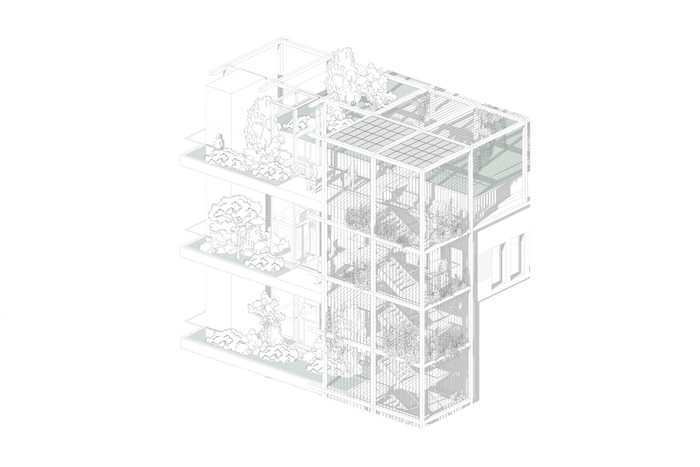 The transformed buildings are self-sufficient in terms of energy. On the facades of the upper part of the new laboratory building, panels with bio-reactive algae will be installed to produce gas. This will be stored in a hopper in the coalbunker and converted into electricity and heat, which will be used in both buildings.

The transformed coalbunker complex frames the relationship between building and nature. Starting from a monument of 20th century energy production, the complex will be transformed into a symbol of a cyclic balance between built and un-built.

The building components are redefined and activated to gain a different view of them: coal hoppers become honeycombs, buildings become mountains, walls become landscapes, and bridges become waterways.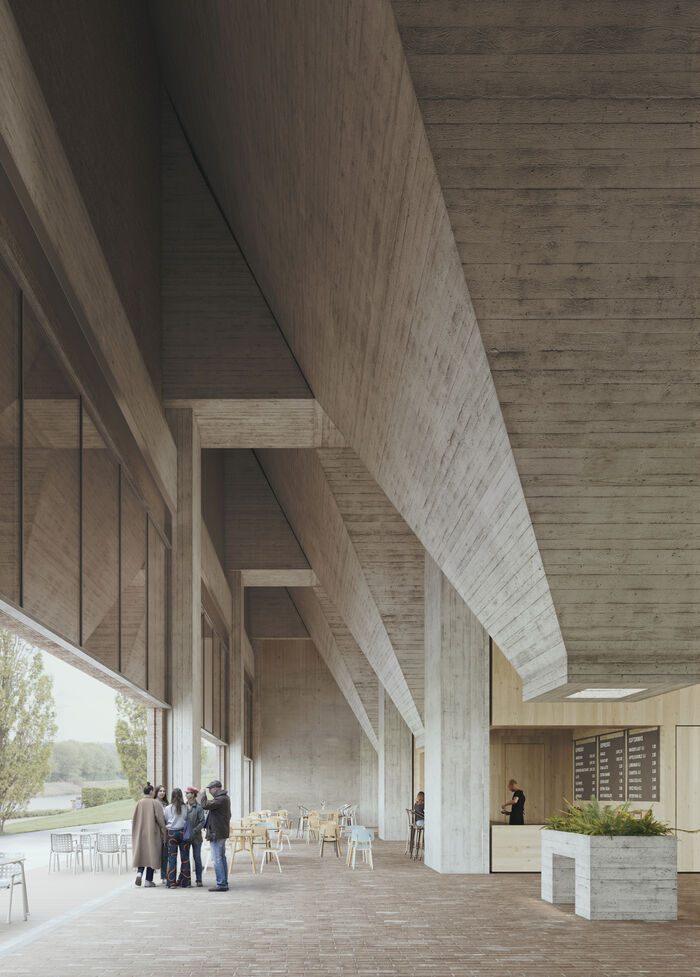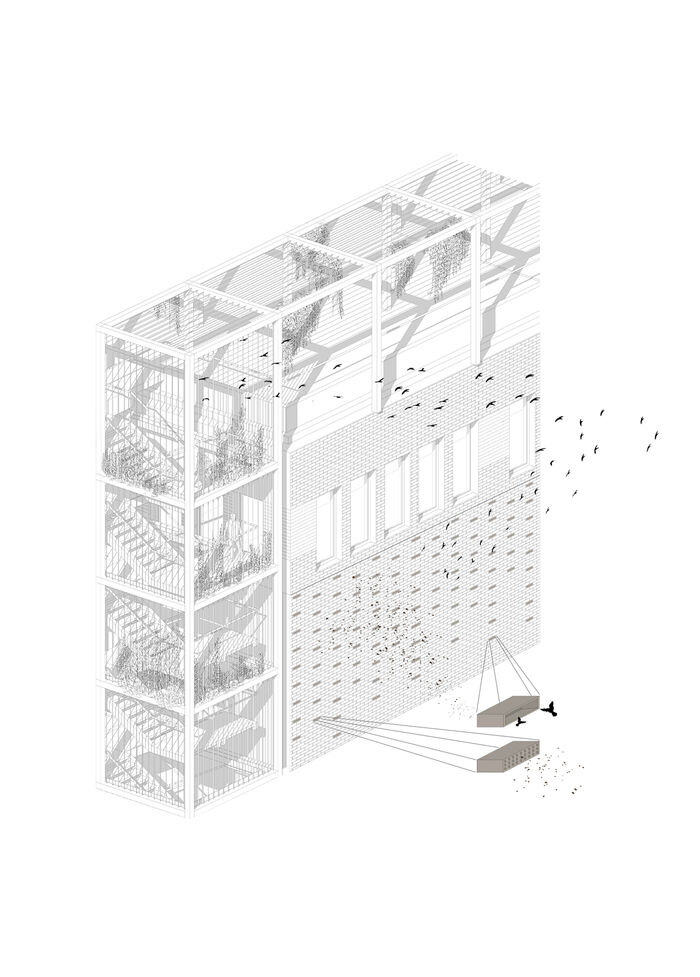 A basin and pipe system transports and distributes rainwater throughout the complex. The façade of the bridge is removed and troughs lead the water from the Green Tower to the coal washing plant. Water plants grow in the troughs to create new feeding habitats for birds and insects.

Individual bricks on the south and west sides on both buildings will be removed to serve as nesting places for birds and insects, literally making the buildings a community for flora and fauna.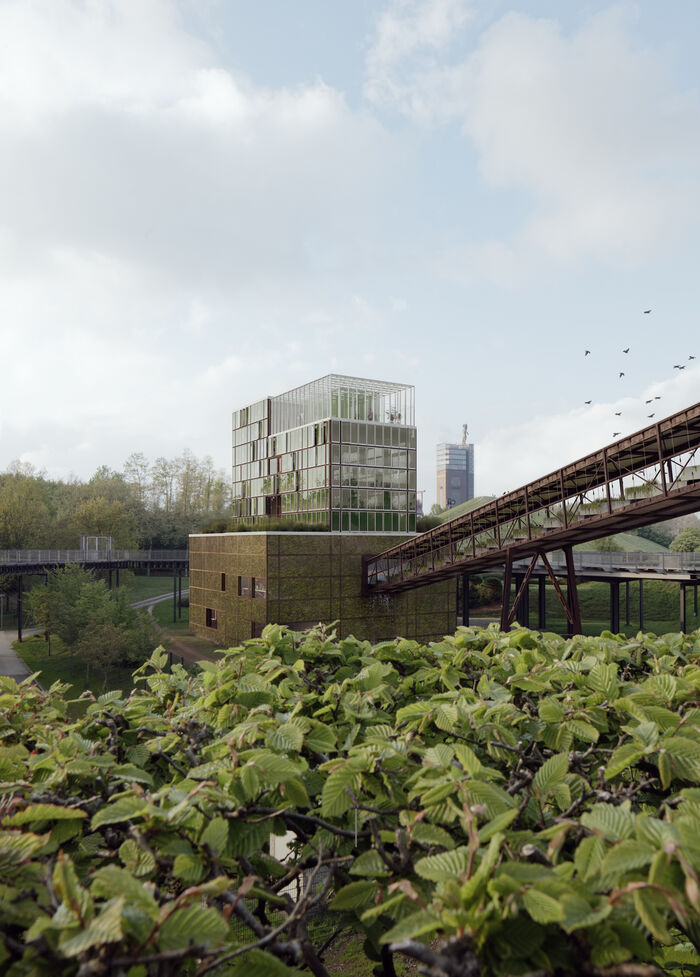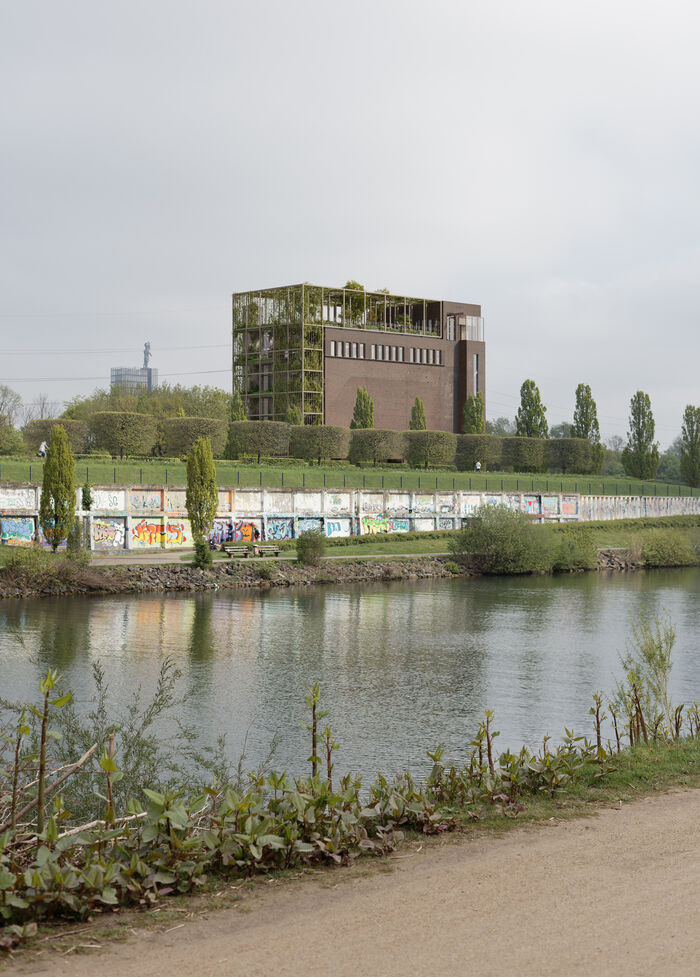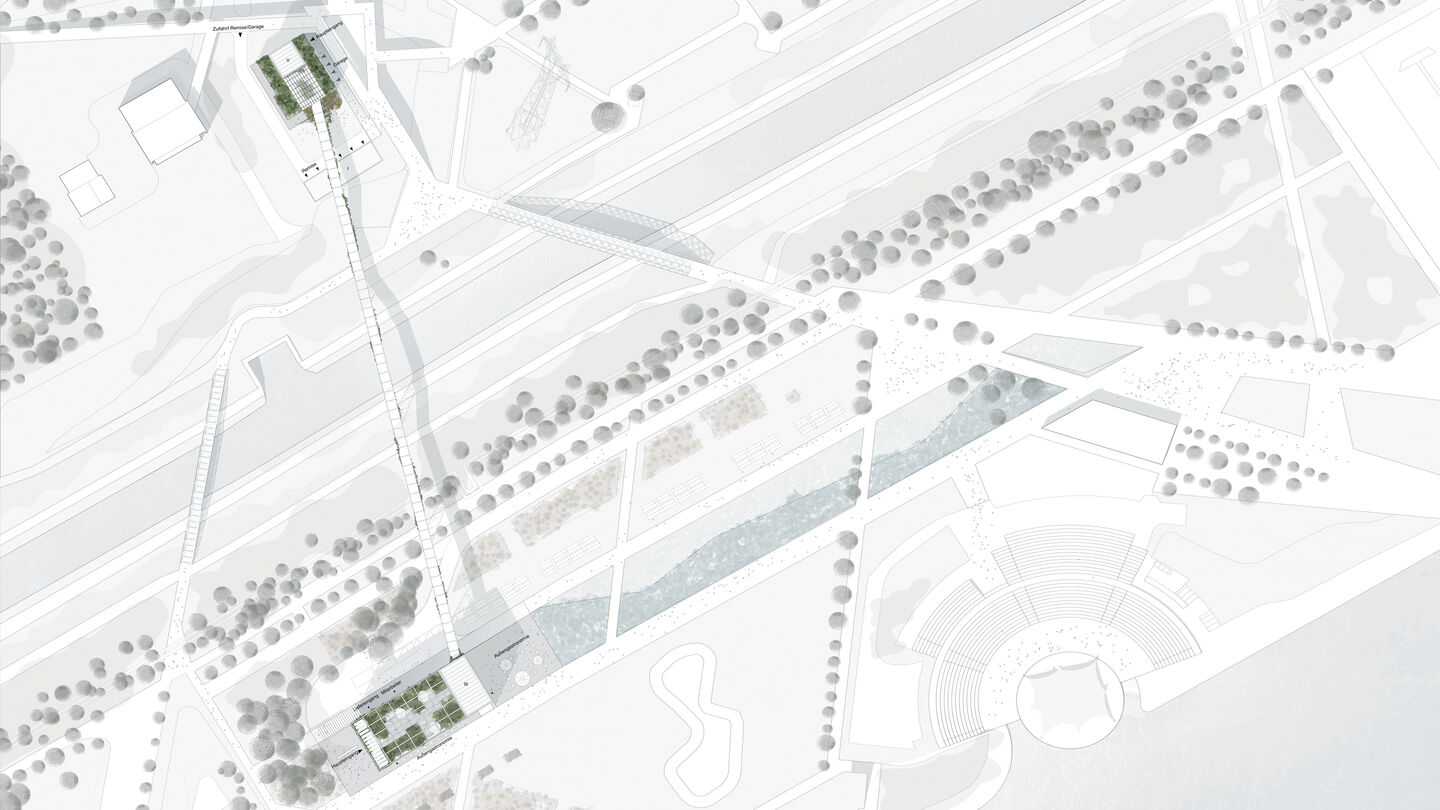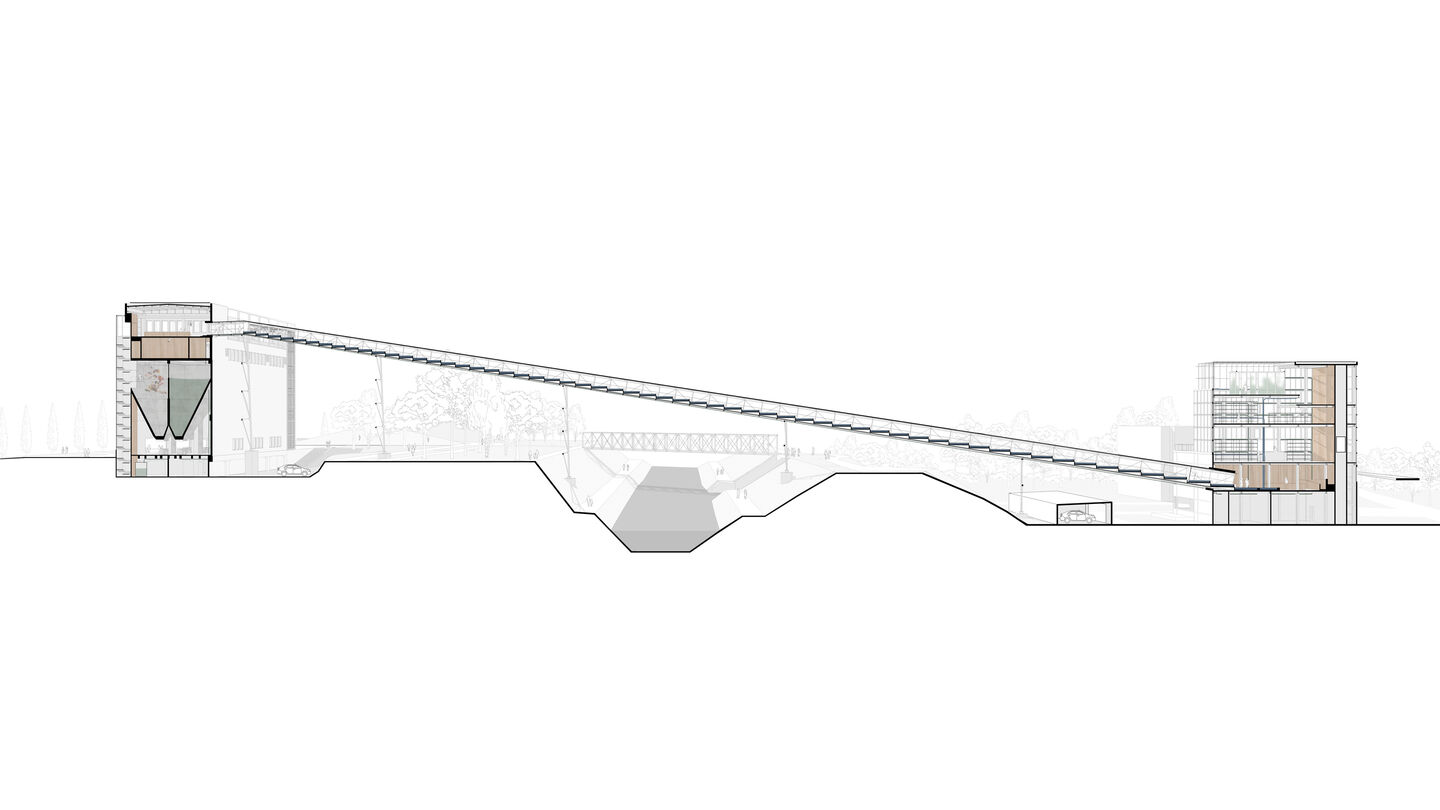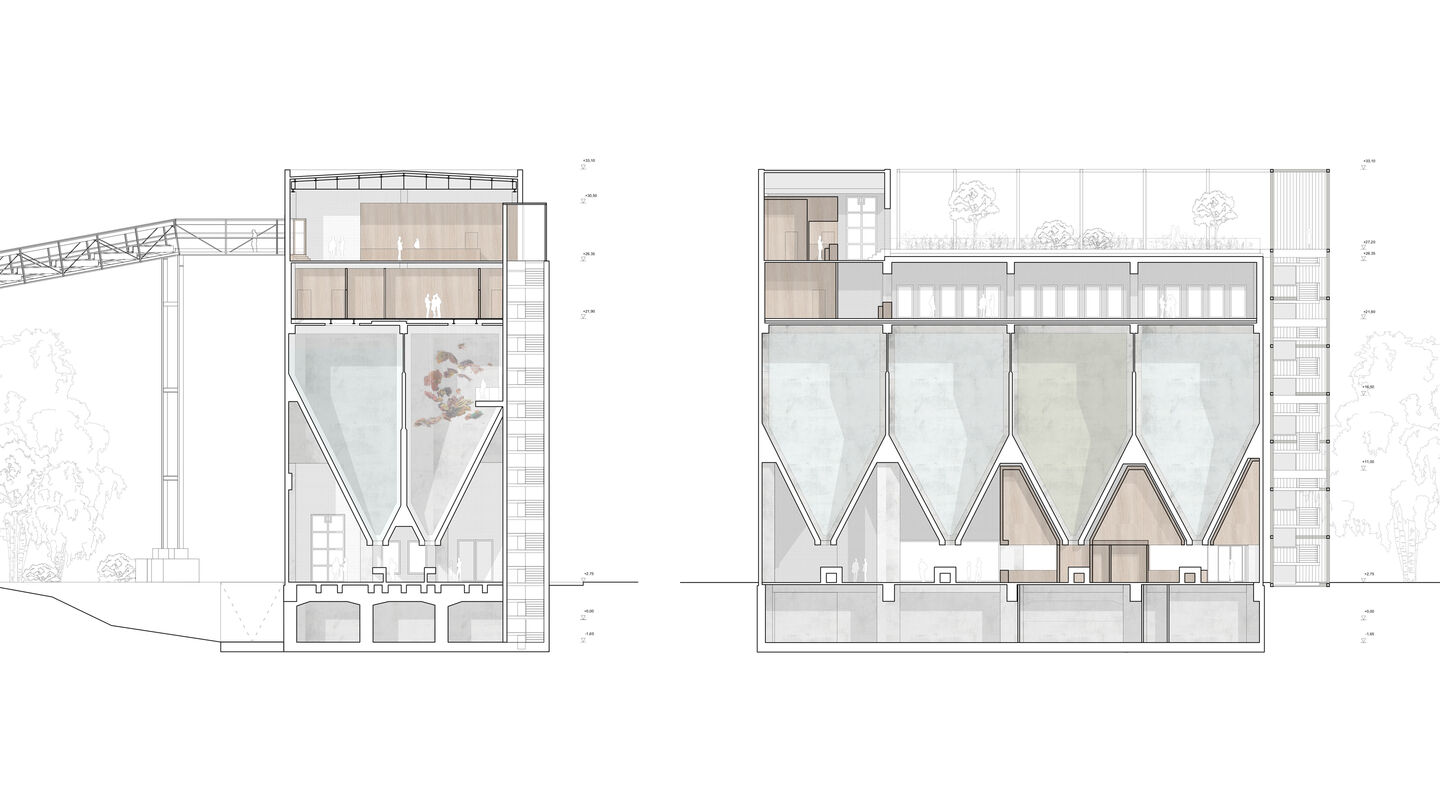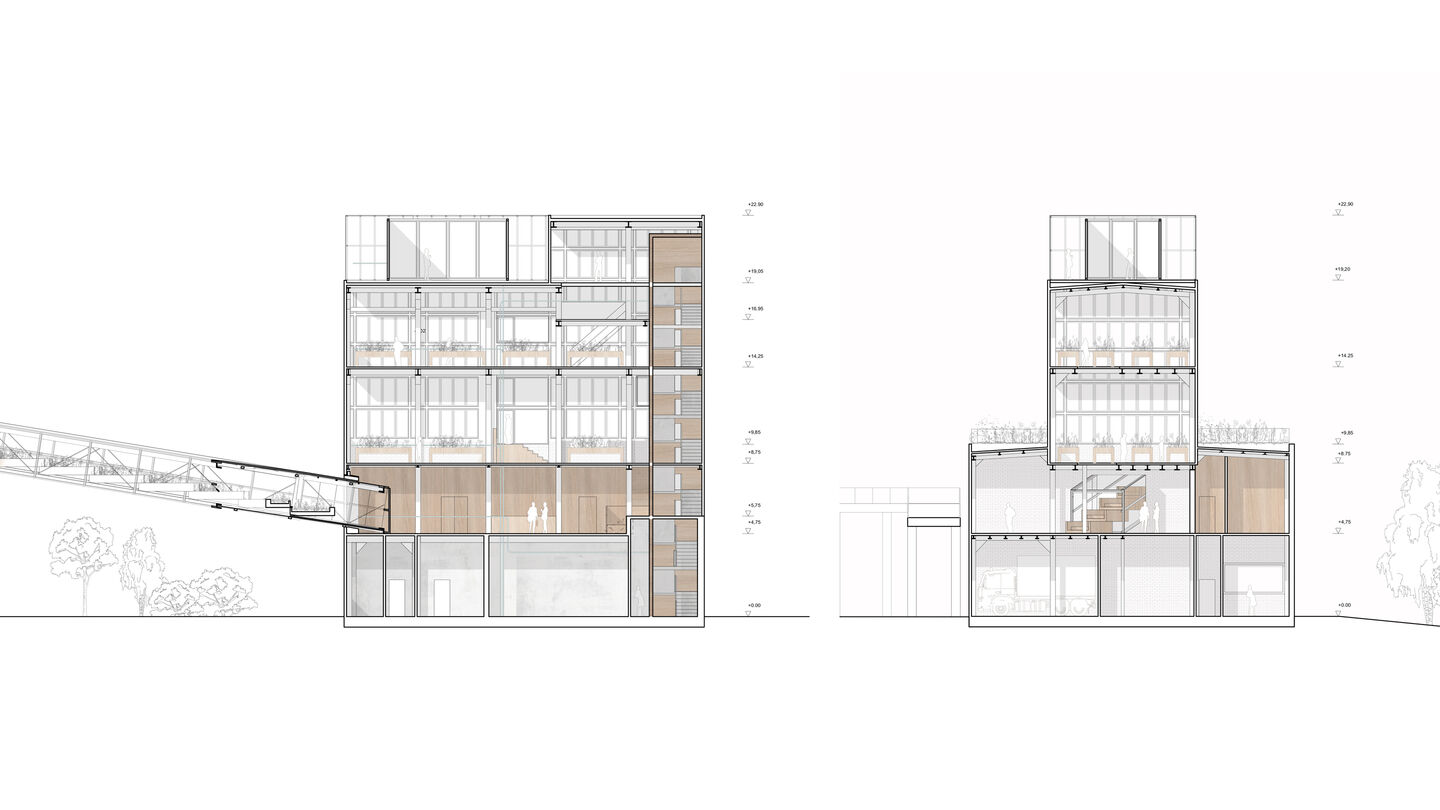 Name: Kohlenbunker
Type: Competition
Program: Culture
Client: Stadt Gelsenkirchen
Size: 3.000 m²
Location: Gelsenkirchen DE
Year: 2022
Collaborators: Heim Balp Architekten, baubüro.eins
Image credits: ADEPT, Heim Balp Architekten + ArtefactoryLab

Team: Martin Krogh, Martin Laursen, Anders Lonka, Simon Poulsen, Nanna Müller Schneider