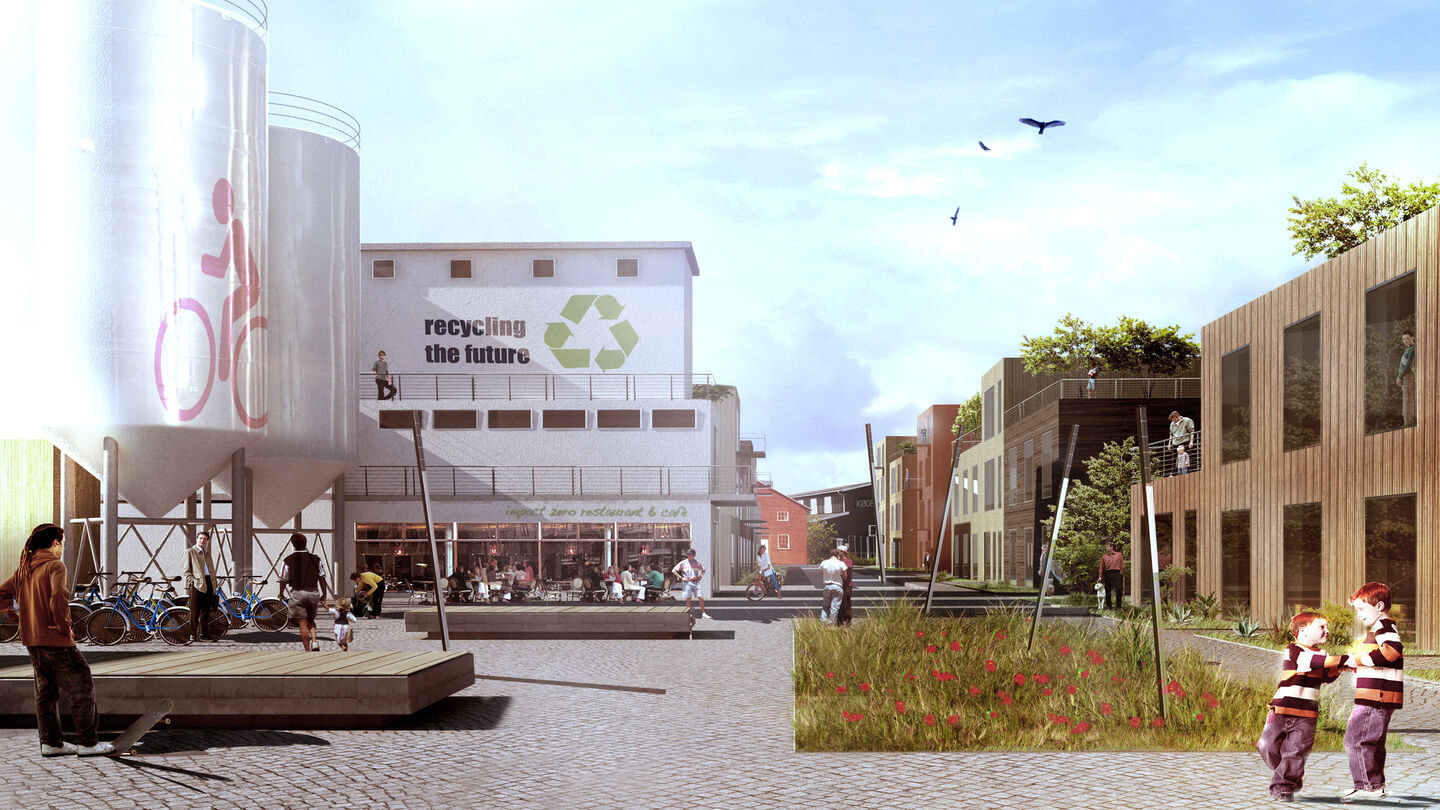 Koege Coast
Koege is a city of contrasts: medieval vs. industrial, historic vs. contemporary, water vs. land. The duality is the key to understand the image and economy of the city. Koege of the future is a city in which the contrasts converge and coexist in close unity – a versatile city celebrating diverse ways of living.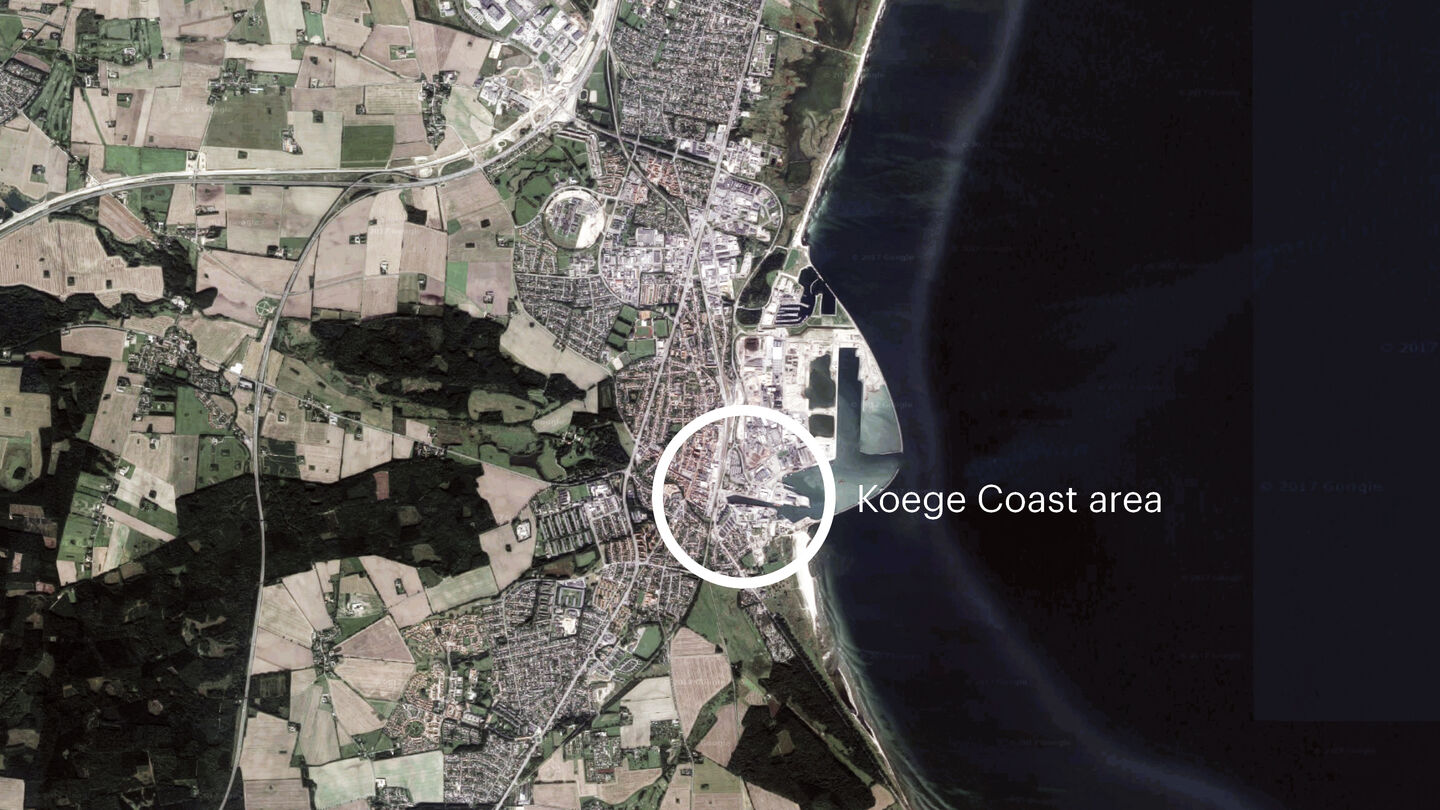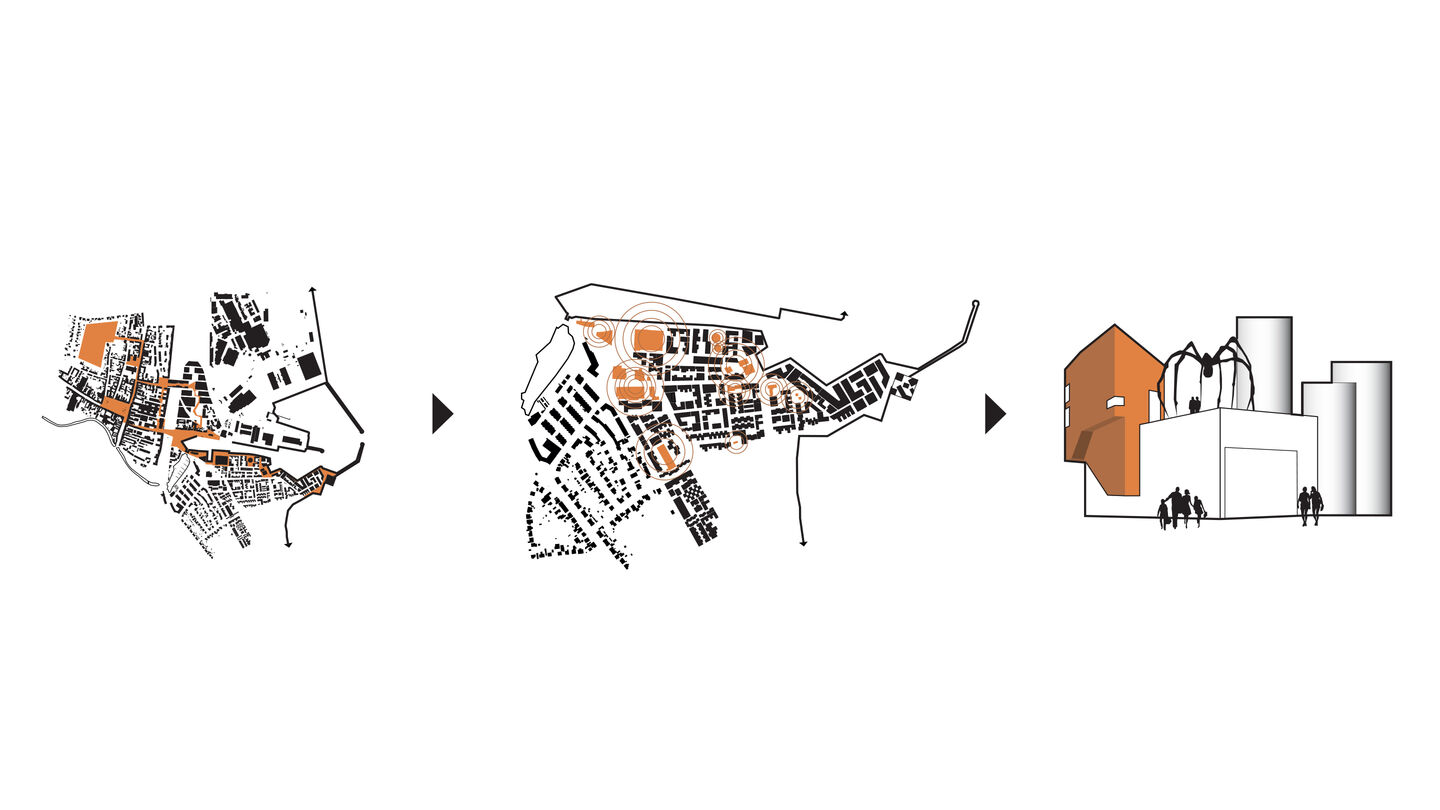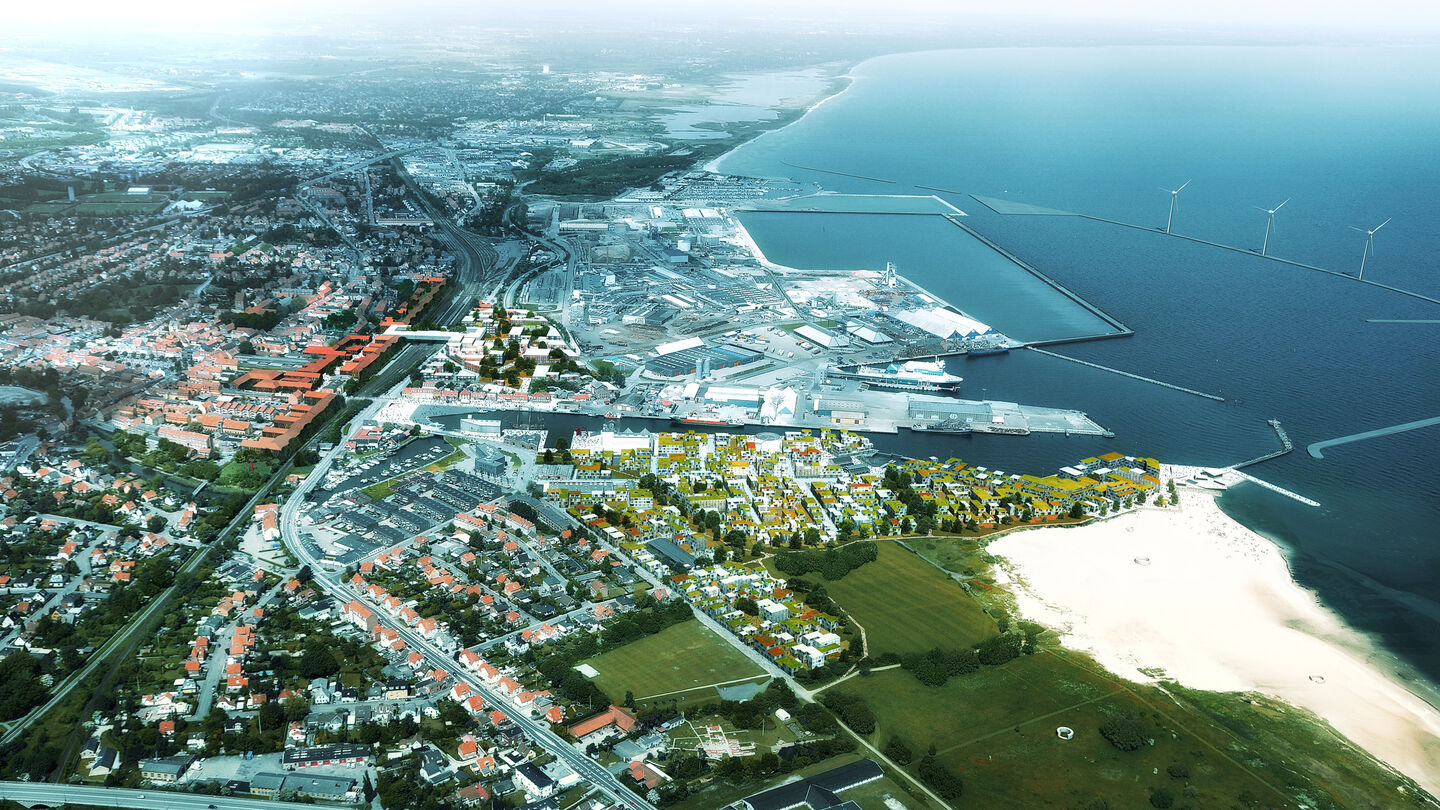 Koege's location by the sea, combined with the many qualities of the city that is rooted in its long history as a local trade center, gives it a unique character. The central square in the city holds Denmark's oldest town hall, located next to beautiful old townhouses.
Besides the old city center, Koege offers a modern urban environment. The city is close to the major arteries E20 and E47/55 and has a thriving industrial harbor, expanding at the soil depot of Koege.

It is the dynamics of the two opposites, the modern harbor and the historical center, that is central in understanding the special identity of Koege. Simultaneously, Koege is defined by a small scale: refined, densified and organized – and the large scale of the harbor: robust, raw and industrial. The future Koege is a city of multiplicities.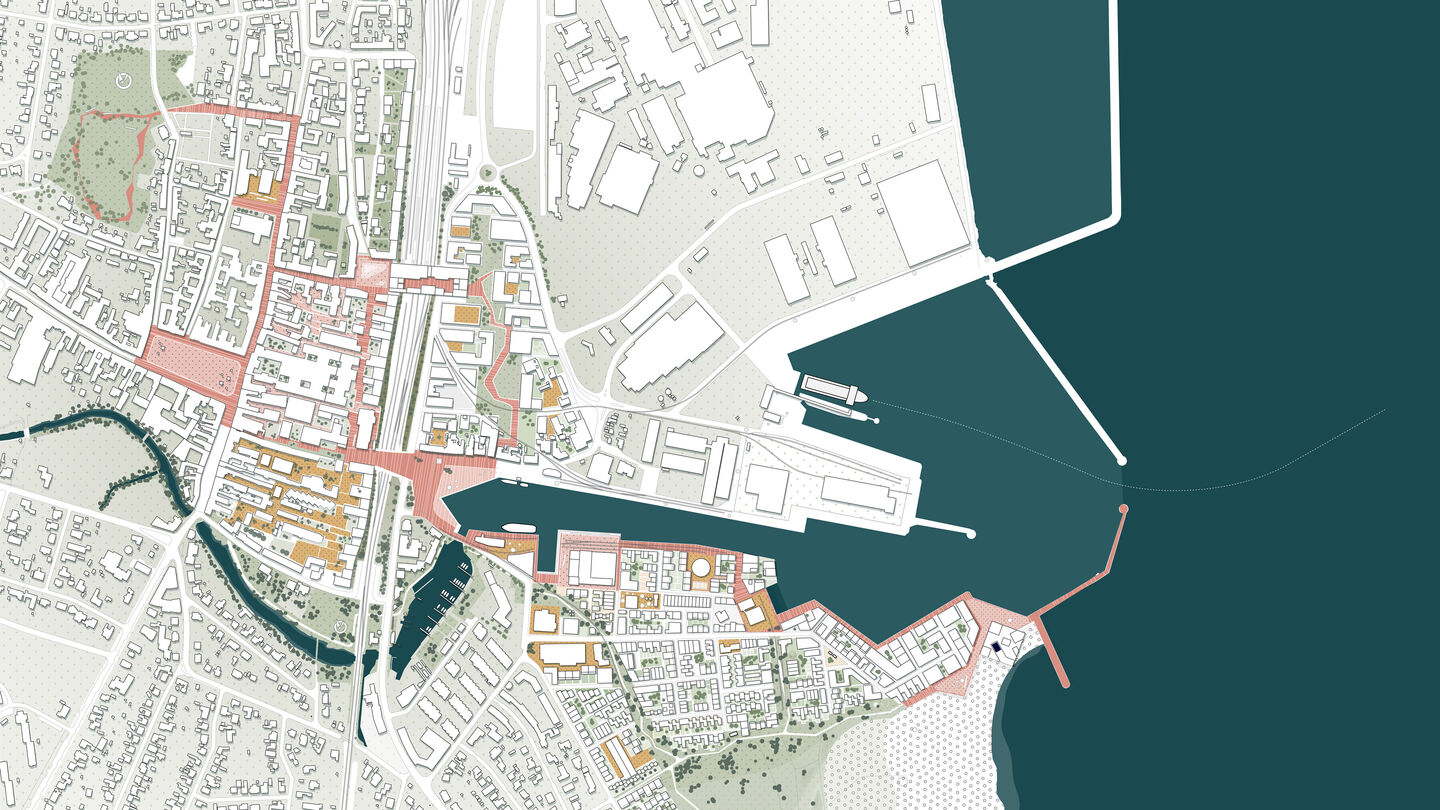 The masterplan forms three neighbourhoods with three different identities. The city centre is densified with new residential typologies underlining the intime urban structure of the past. In the Collstrop-area an industrial site is transformed into a mixed-use area, while the southern harbour area is a blendof two worlds: a reminiscence of the industrial character acupuncturally infiltrated by new small scale housing development.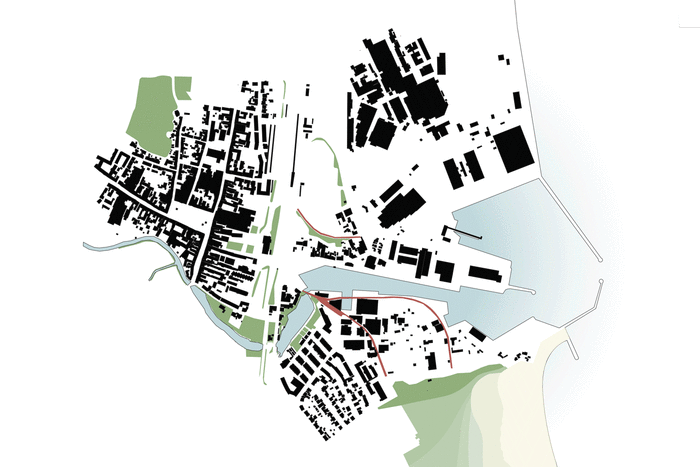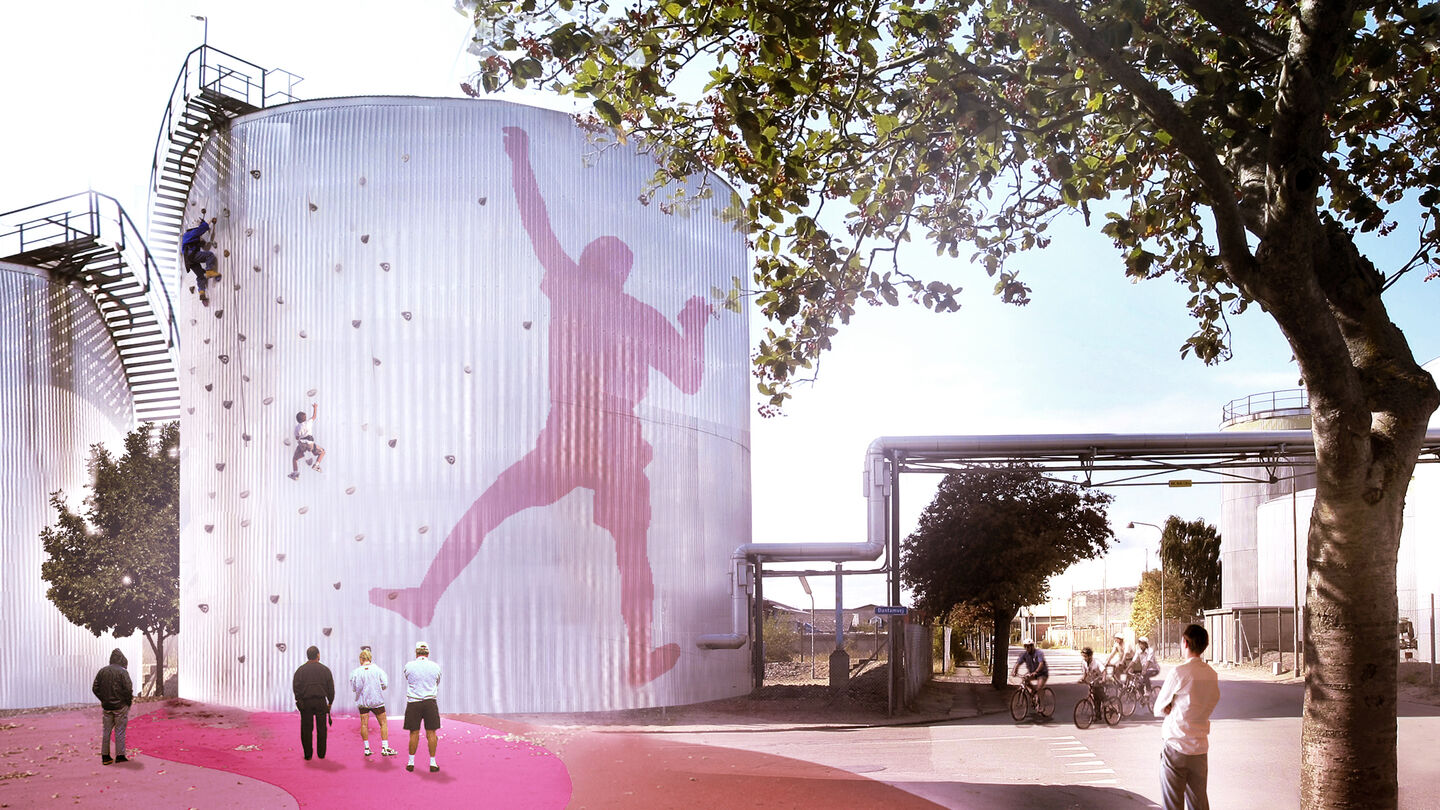 The plan for the Southern Harbour area transforms the qualities of the existing industrial peer, the warehouses, small scale industries and cultural initiatives: A diverse area where harbour activities, alternative dwelling typologies, creative businesses, cultural programmes and a marina meet in a mix of scales and architectures.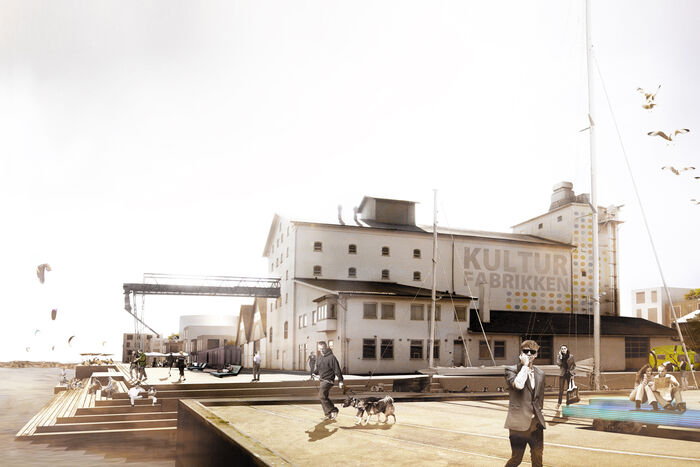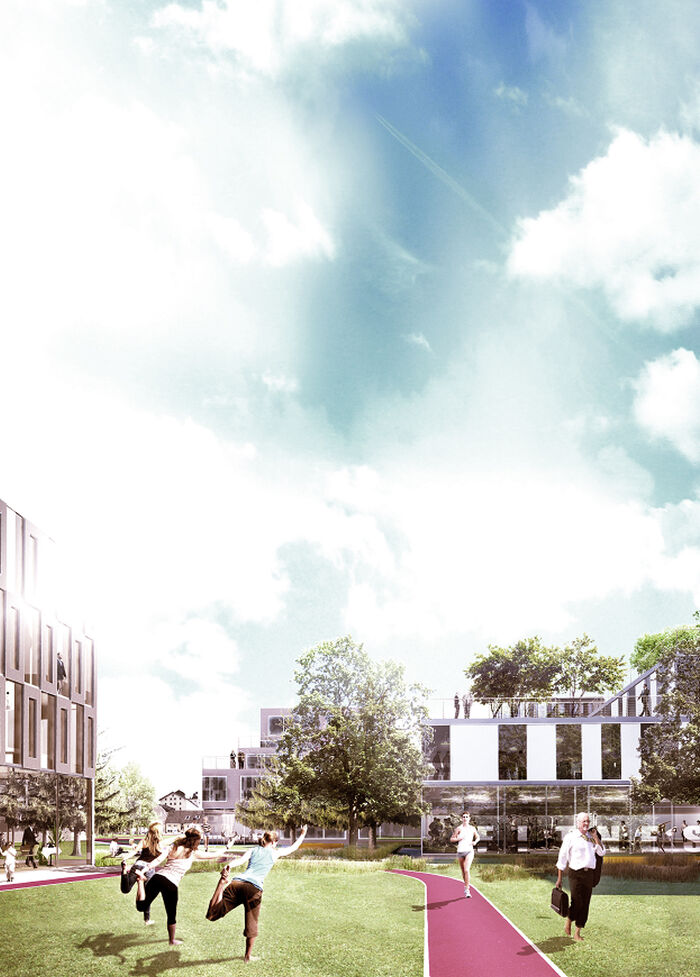 The 'Collstrop' area is an existing parking area framed by train tracks, large scale industrial structures and with a backside character. The close-by historical centre and the good connections to regional infrastructure are catalysts in transforming the area into an attractive urban enclave with a possible green business district mixed with hotels, dwellings and box shopping.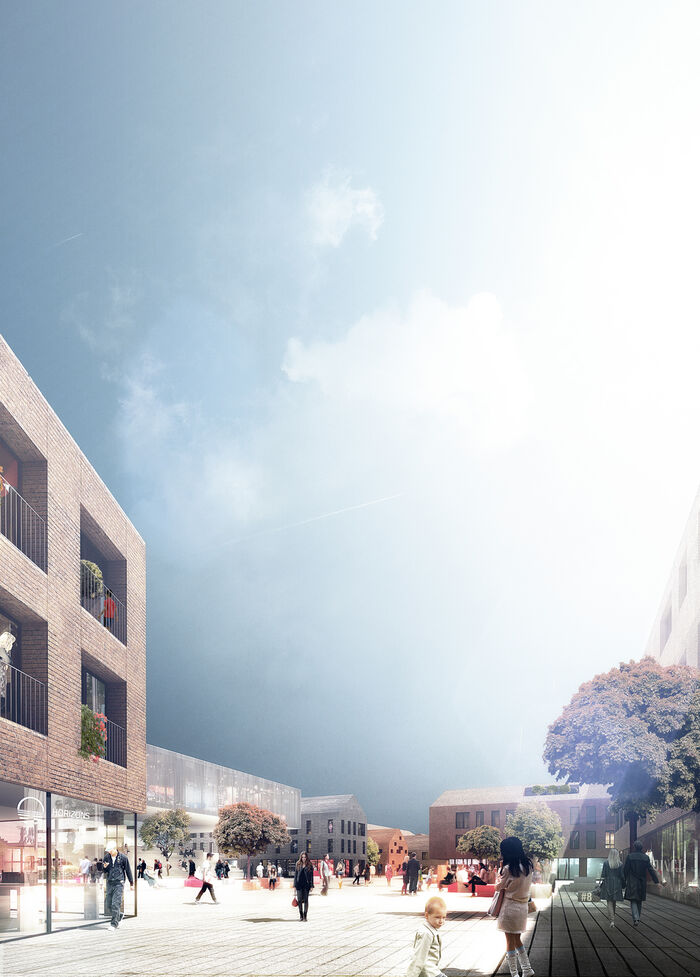 The plan for the City Centre and the station area build on the layout of the historic centre and reflects the existing qualities - the main square, the church, the museums and the shopping street. It creates a new front towards the harbour and includes the existing retail network, new office spaces, attractive urban dwellings and apartments. The layout has a characteristic style in heights, widths and material with similarities to the existing architectural layout of the city.

Name: Koege Coast
Type: Invited international competition 2nd prize
Program: Urbanism
Client: Koege Municipality, Realdania
Size: 35ha
Location: Koege DK
Year: 2010
Collaborators: Topotek1, Noema, Rambøll, Transsolar, Imitio, Brugger & Nielsen, BBN Consult, Aquap
Image credits: ADEPT

Team: Martin Laursen, Anders Lonka, Martin Krogh, Tatyana Eneva, Morten Dam Feddersen