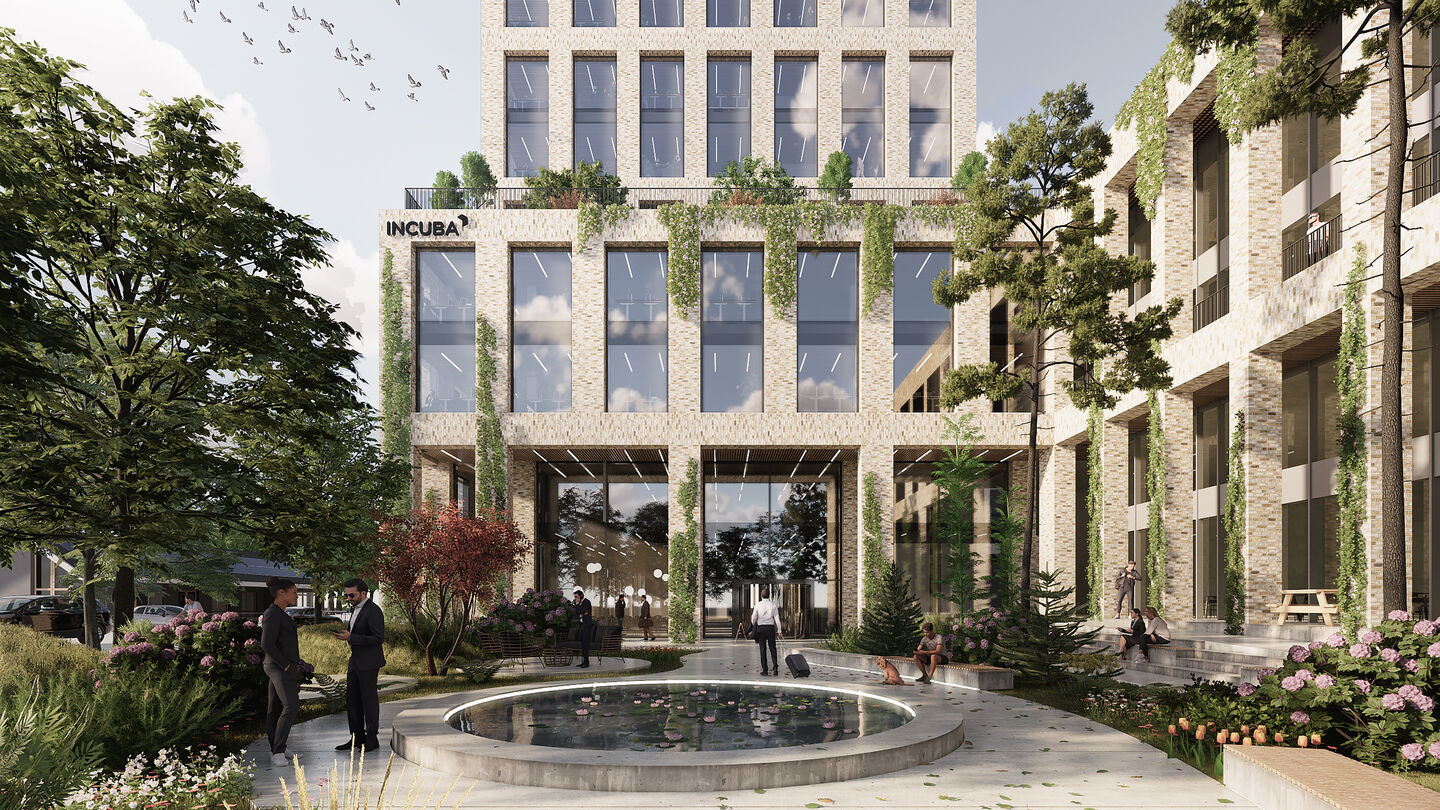 INCUBA Next
INCUBA Next is tailored for incubating fast growing start-ups and scale-ups in the tech-businesses - to ensure an ambitious base for co-labs and innovation between students, researchers and like-minded companies.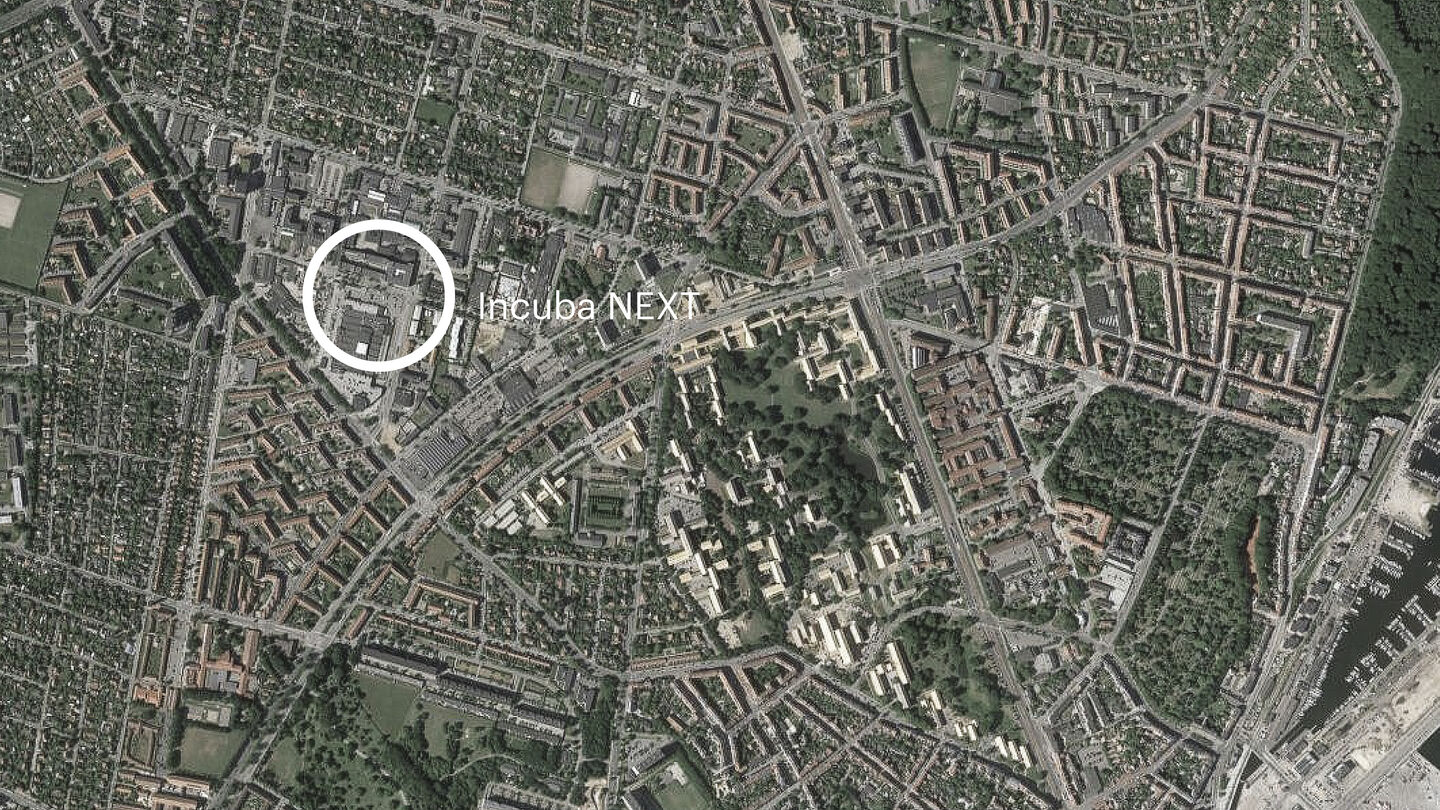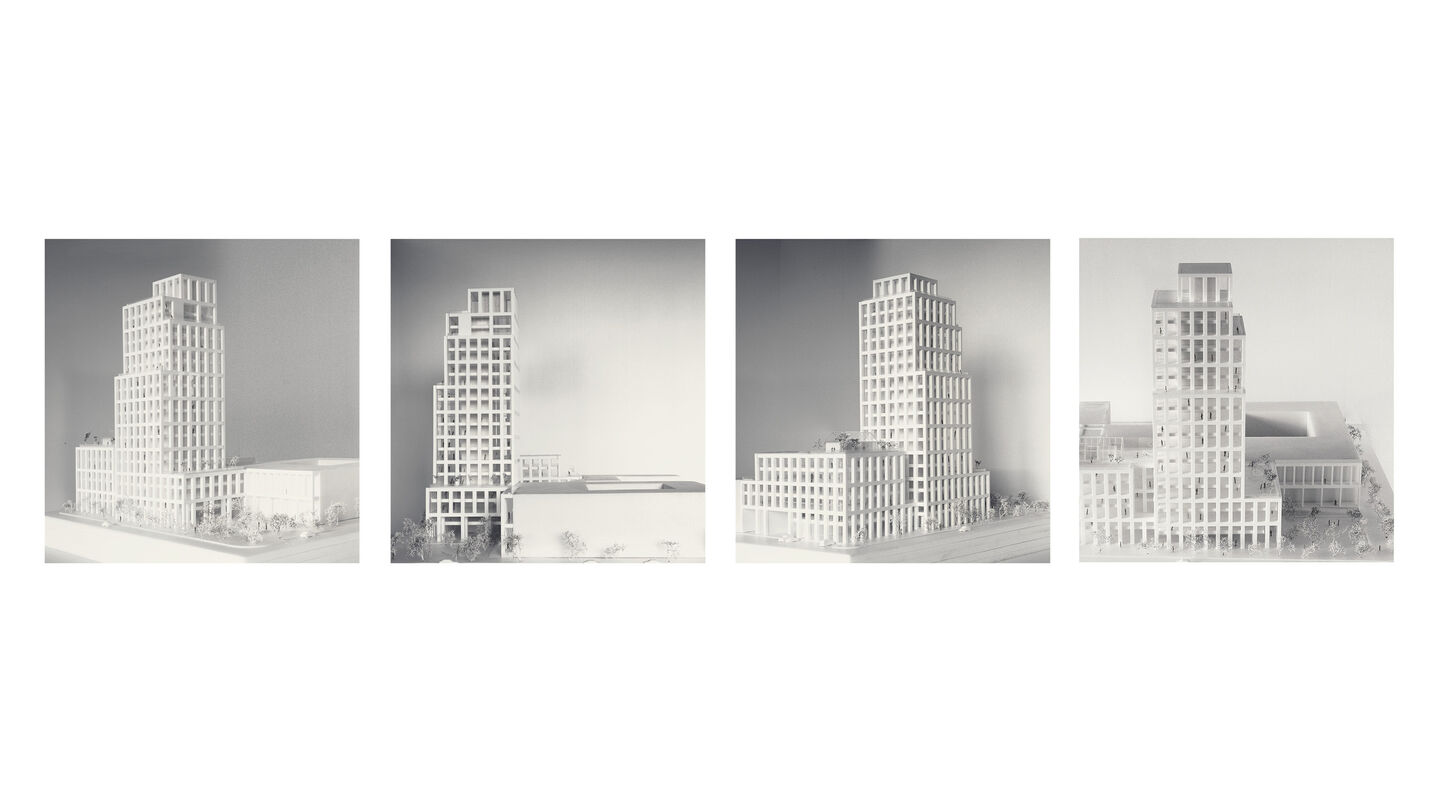 Holistic sustainability: The building is aiming for DGNB Gold and incorporates advanced data solutions for optimizing building operations and energy consumption - as well as local rainwater management and a large focus on social sustainability.
Placemaking: The green square in front of the building contributes to the local area offering a new public meeting place. Higher up in the building, landscaped roof terraces offer more intimate outdoor spaces for the tenants.
Community building: The architecture and its build-in flexibility supports INCUBA Next as a creative incubator. It encourage exchange and synergy between the tenants internally and between the companies and the profession in general.
Human scale: The large volume is broken down in several parts, configured to ensure a human-scale environment surrounding the building. The high-rise is designed to appear approachable and less dominant.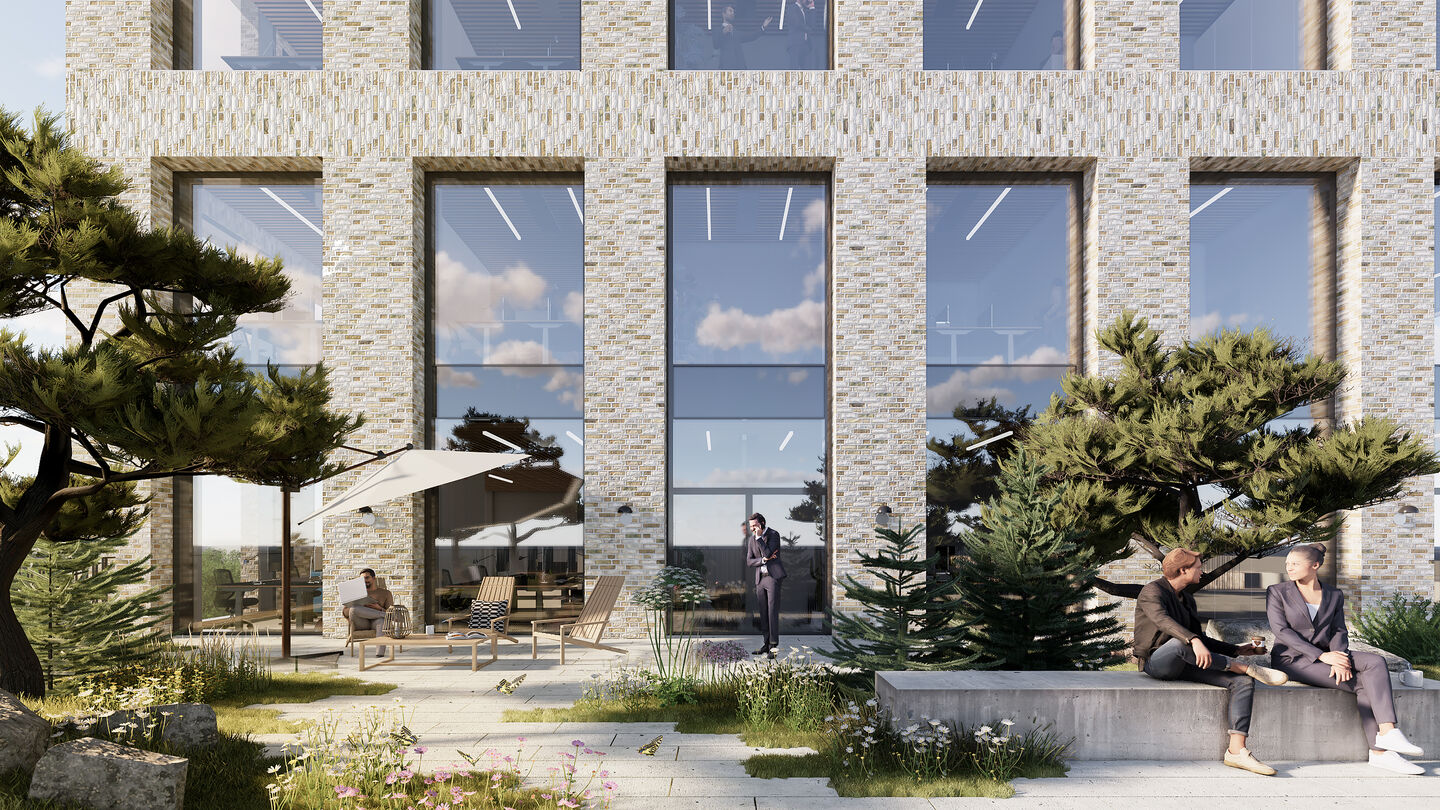 Besides offering flexible office spaces that provides multiple possibilities of re-configuration, INCUBA Next will accommodate a restaurant, a café, shared informal work spaces as well as meeting and event facilities that supports and encourage community building and inspiration.
The building is designed as a sustainable building according to the international standard DGNB Gold and incorporates advanced data solutions for optimizing operations and energy consumption.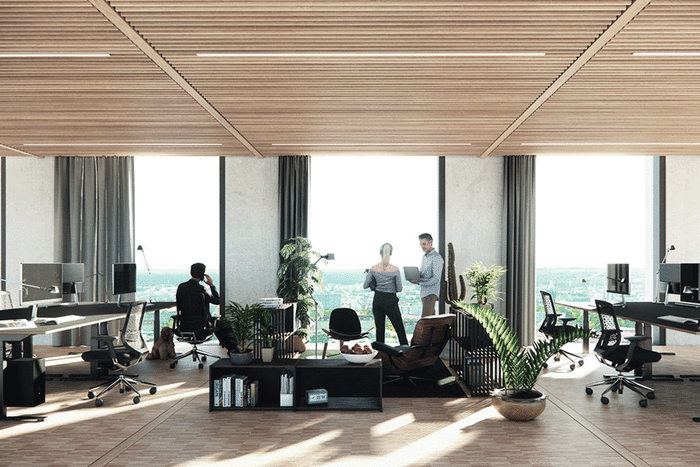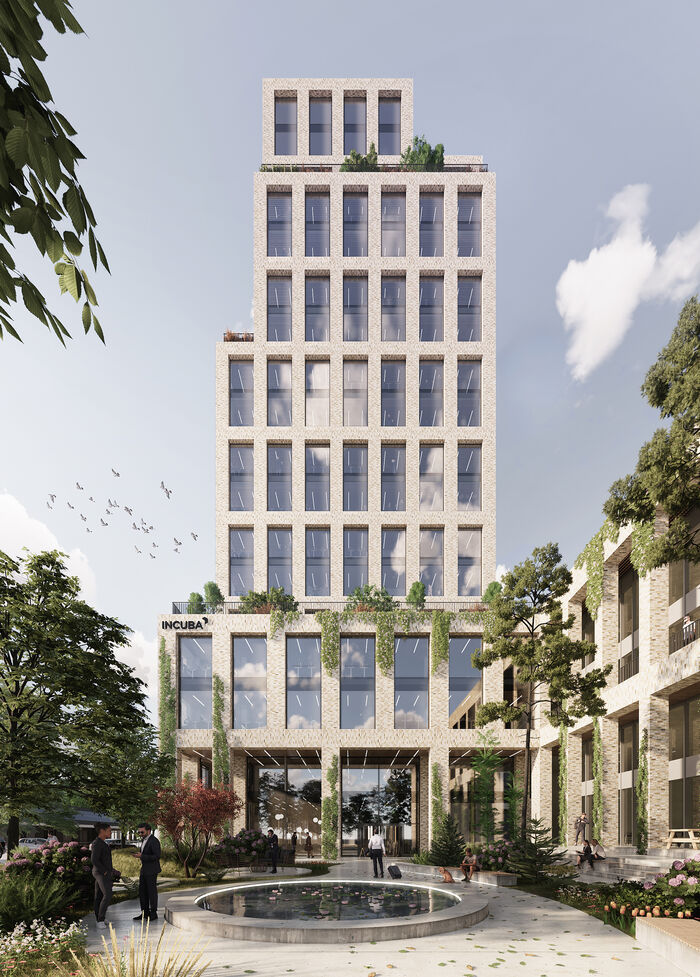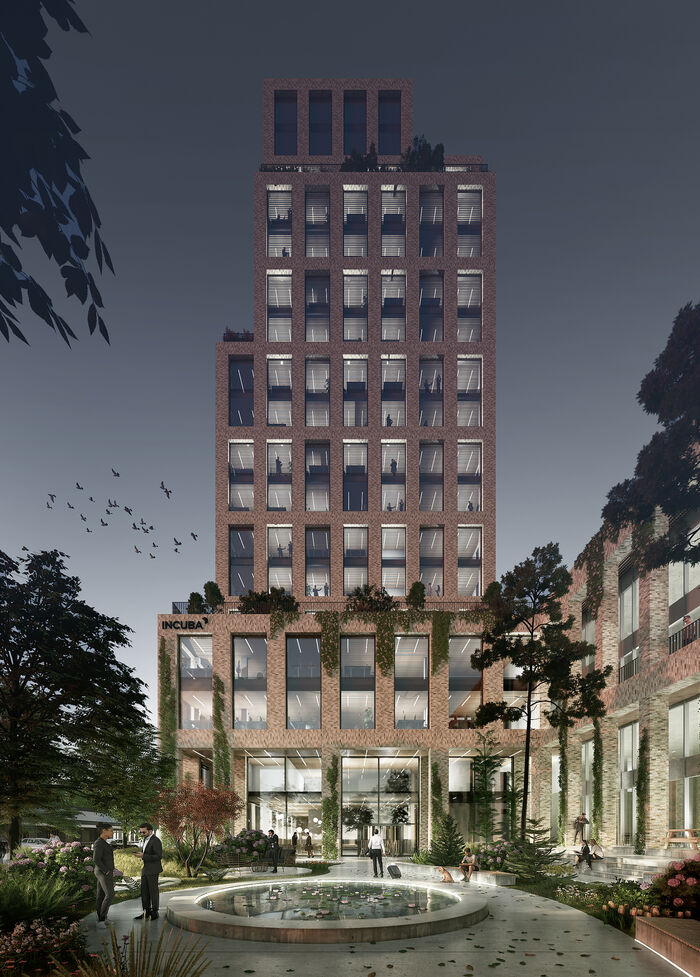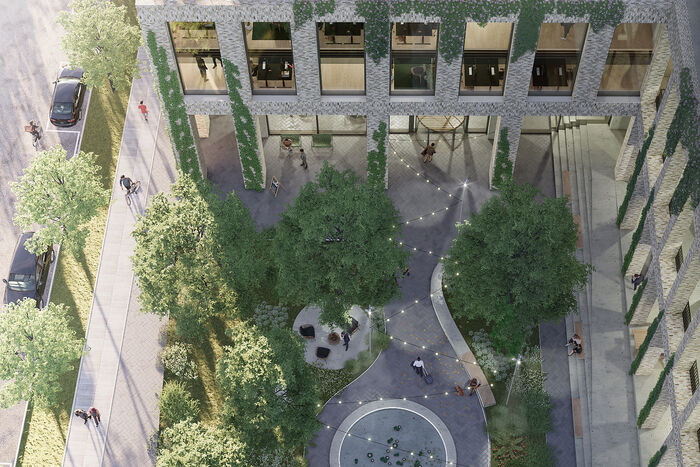 INCUBA Next targets scaleups and development teams from leading tech companies, for whom it is crucial to be able to attract and retain highly educated talent.
The design reflects through high ambitions on sustainability, flexibility and intelligent solutions with a high degree of comfort for the users.
The ambitious project also includes roof terraces and overlooking the entire bay it will be one of the city's highest points.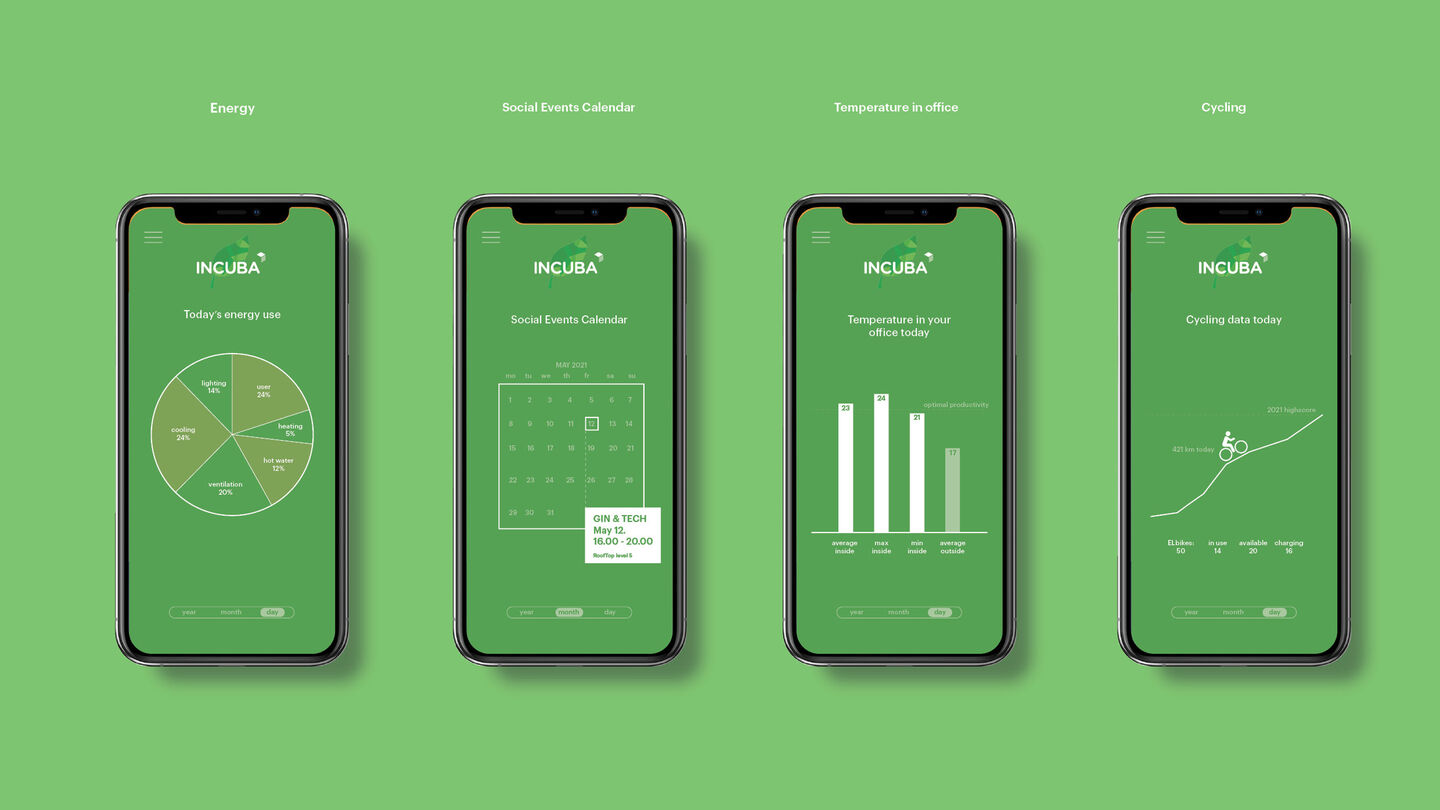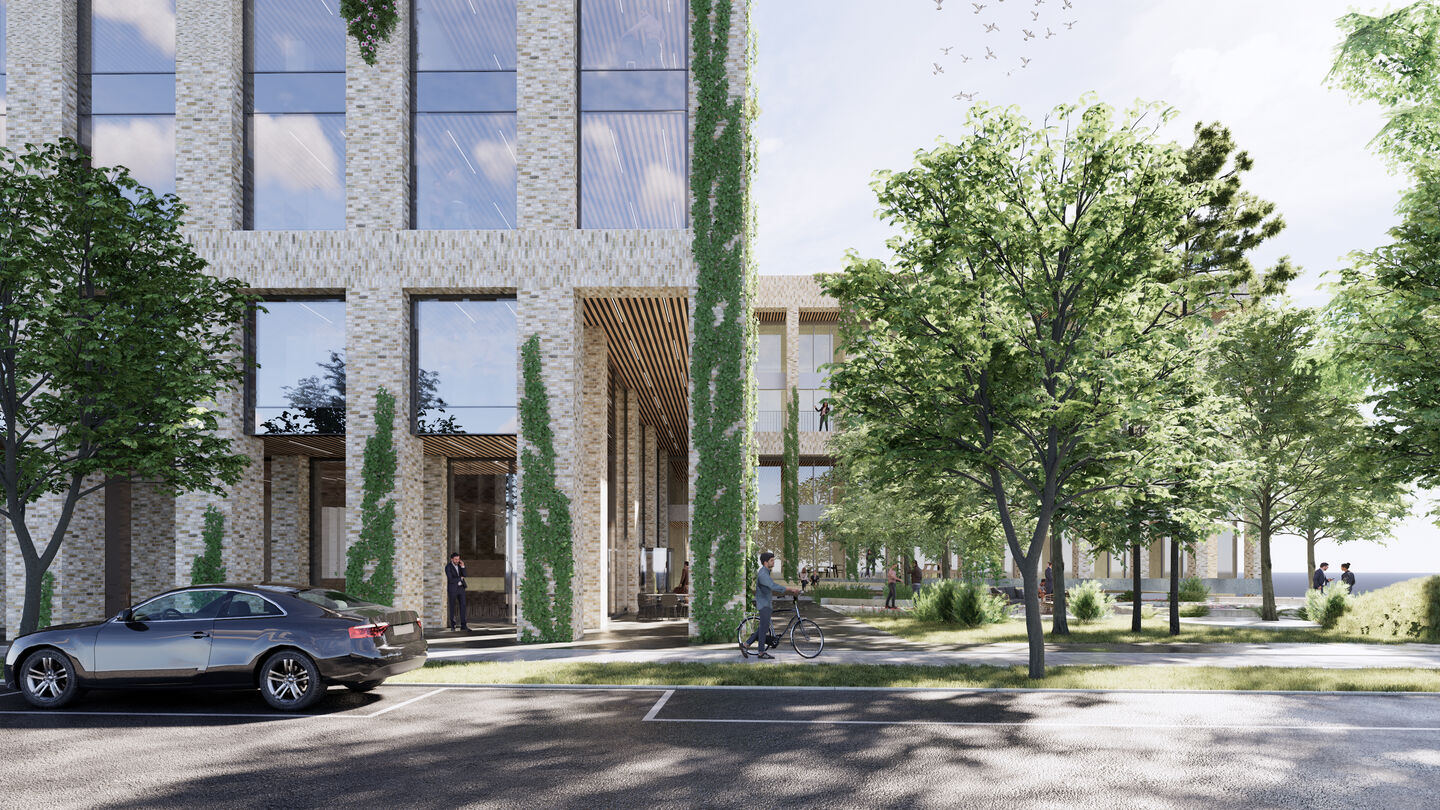 Name: INCUBA Next
Type: Competition 1st prize
Program: Office
Client: Incuba A/S
Size: 25.000 m²
Location: Aarhus DK
Year: 2021 - 2024
Collaborators: A. Enggard, Cowi, Rambøll, Aart Architects

Team: Martin Krogh, Anders Lonka, Martin Laursen, Simon Poulsen, Sylvester Michaelsen, Krasimir Krumov, Arminas Sadzevicius, Malthe Kanstrup, Jacob Norèn, Jakob Eggen, Eva Hviid-Nielsen, Eilish Camplisson