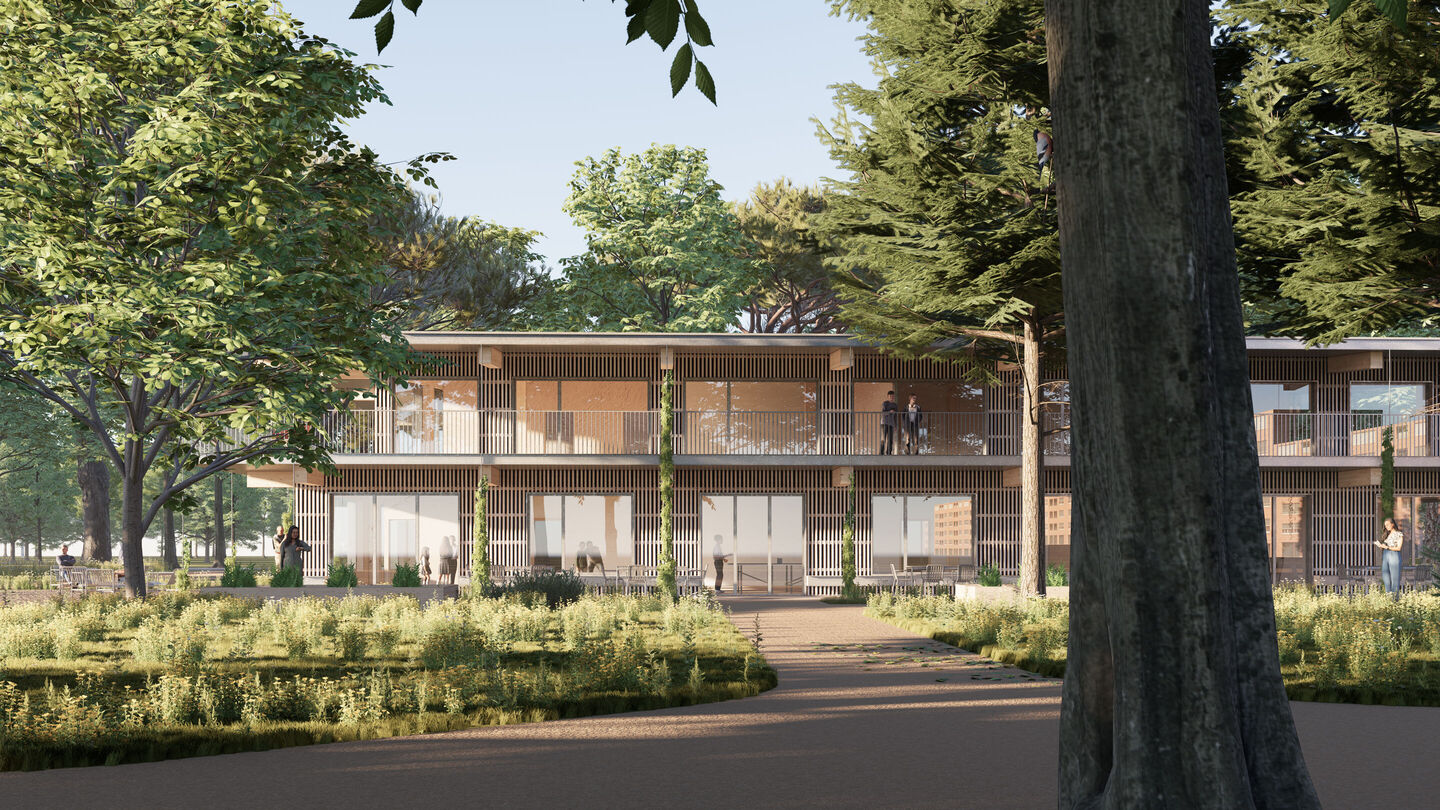 Haus der Jugend
Located in the middle of the park, the Haus der Jugend is designed to blur the transition between inside and outside by forming a close relation to the surrounding landscape.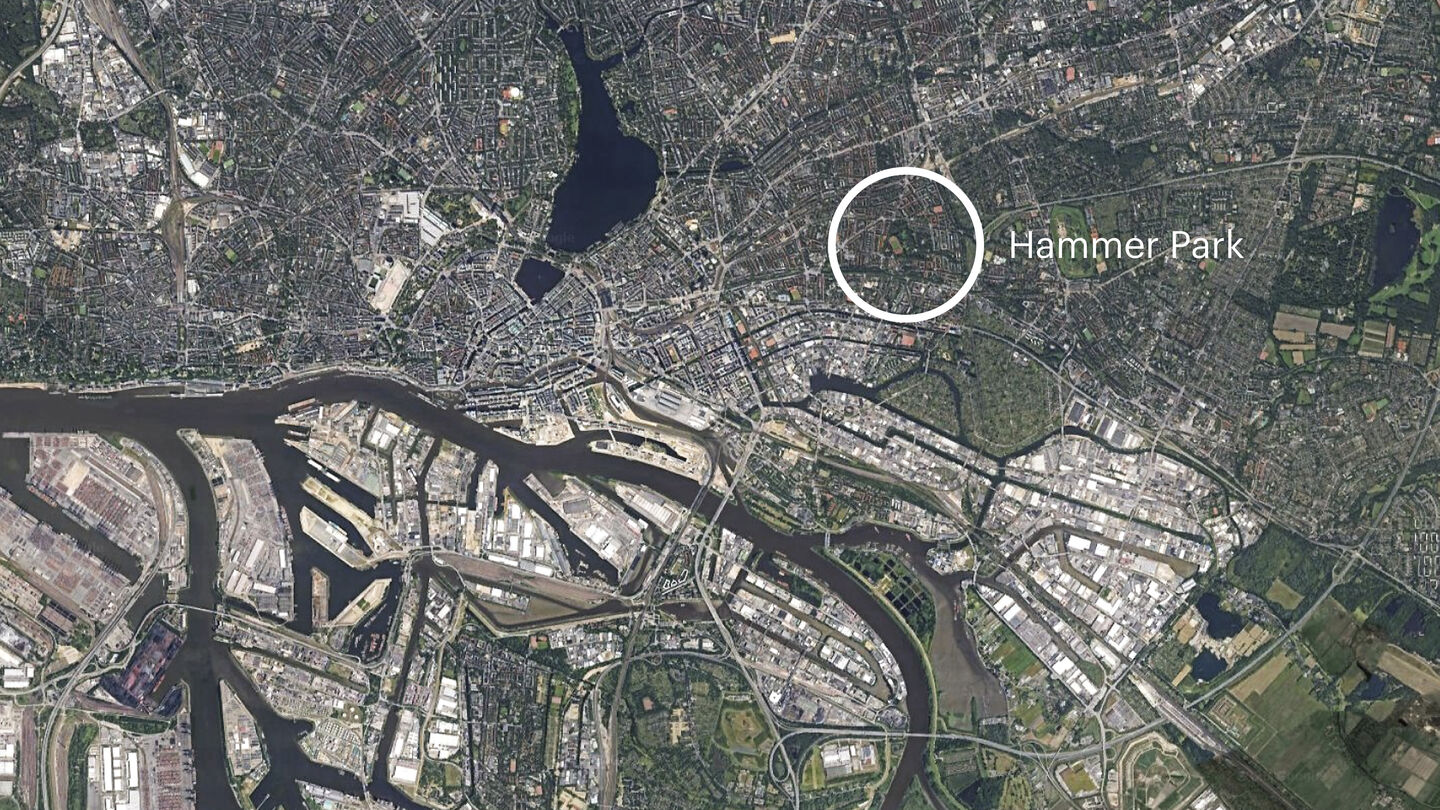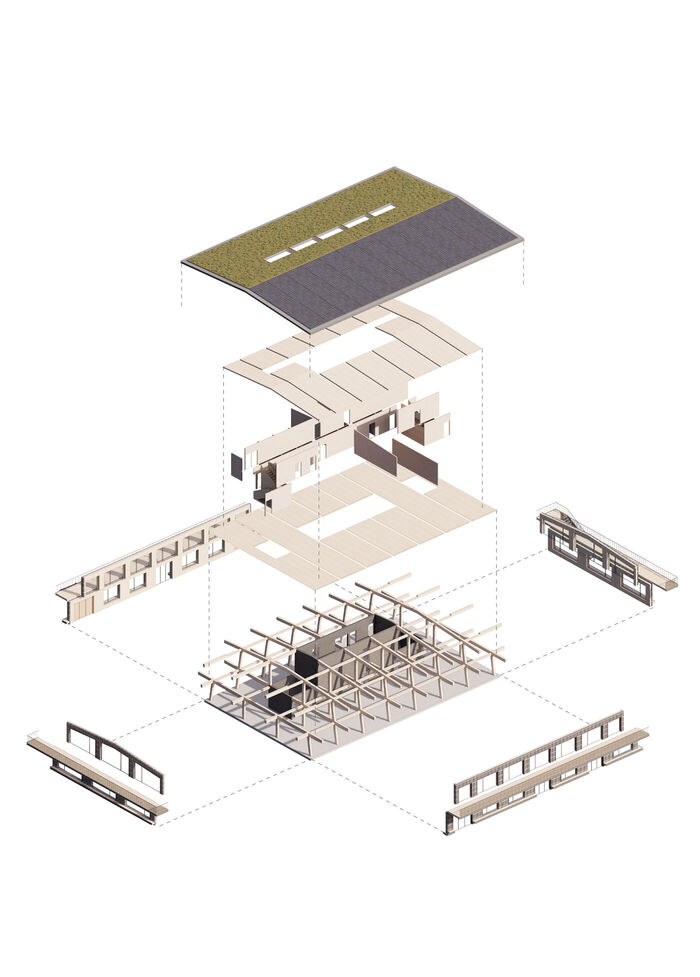 Holistic sustainability
The building is designed with a wood structure & -façade and with a central core from recycled bricks. Clay-based walls are fitted with bio-based insulation. Solar shading, energy generation, climate adaptation and natural ventilation are an integral part of the design.

Placemaking
Replacing the un-savable existing building, Haus der Jugend emphasizes the importance of both the park and the community functions.
Community Building
The design contributes to strengthening social bonds and relationships across generations. Focal areas are accessibility, diversity, flexibility and inclusion.
Human scale
A modular structural grid based on glulam columns provide a visual and physical rhythm relating to both the scale of center activities and the surrounding trees.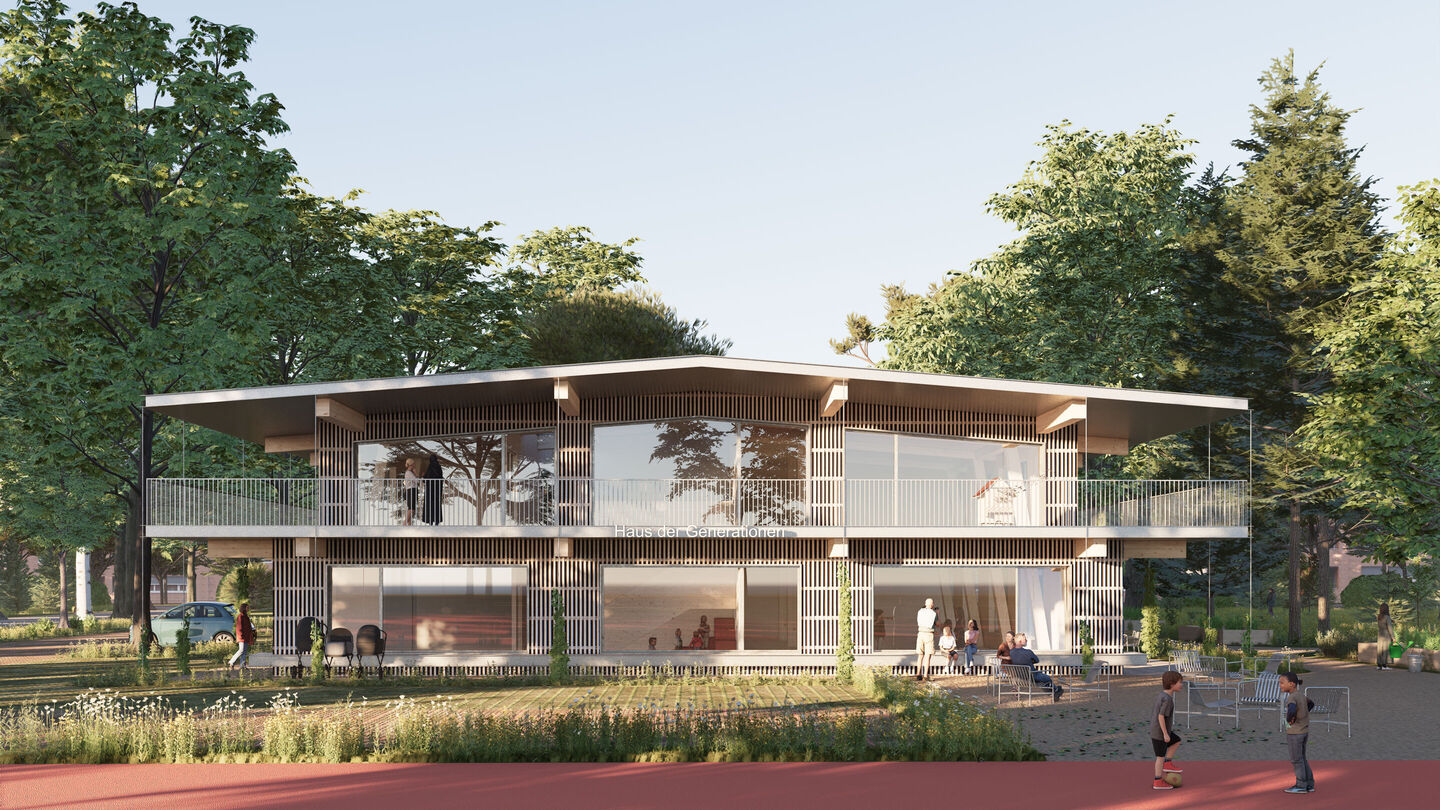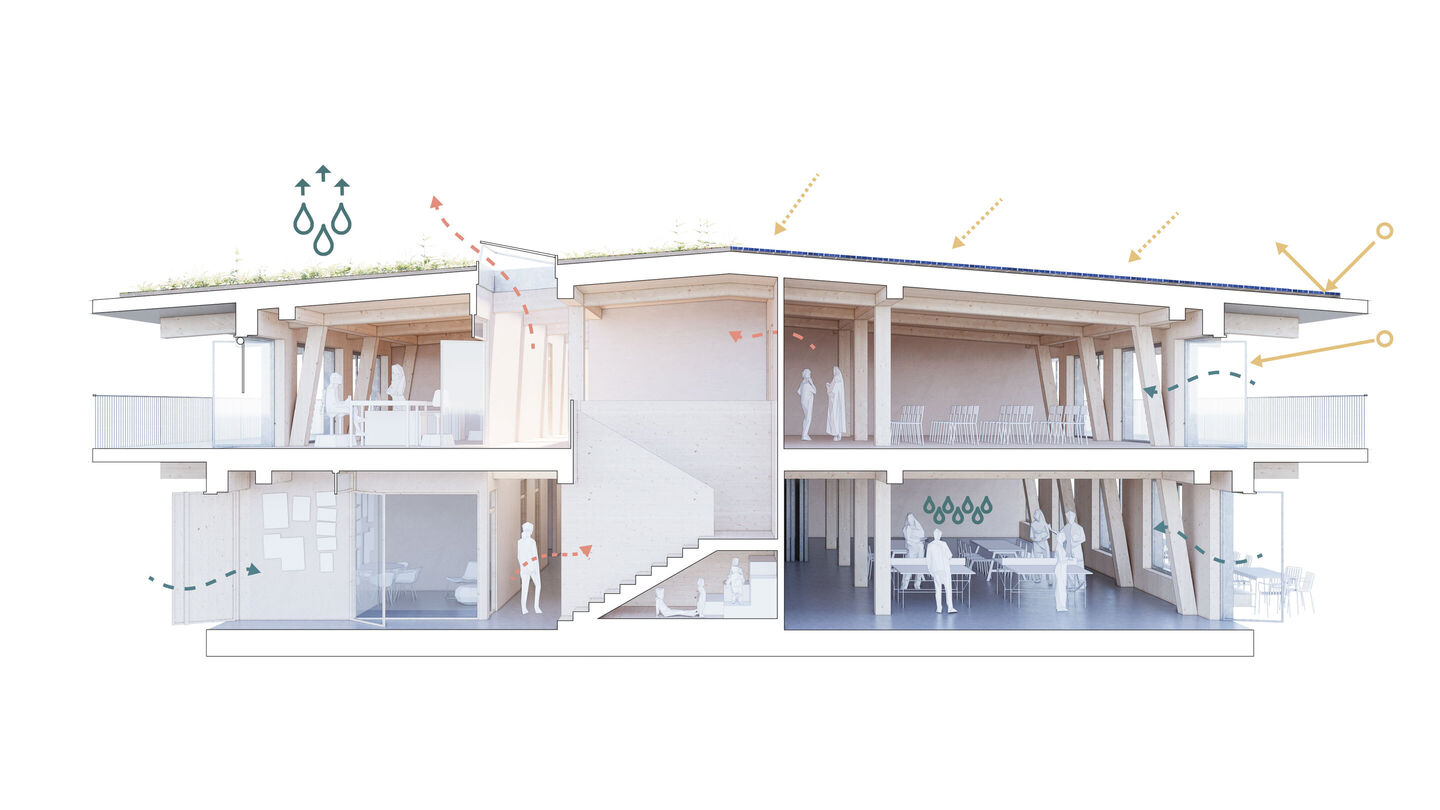 The building design allows a wide extend of direct connections from inside to outside, to allow activities to 'spread' to the surrounding landscape. Haus der Jugend is designed without backsides and with an archetypal expression that makes it both easily accessible and just as easy to recognize.
Large windows create an inviting appearance and allow both visual and physical connections to the herb garden and sports areas. Natural materials and a green roof blend in well with the park.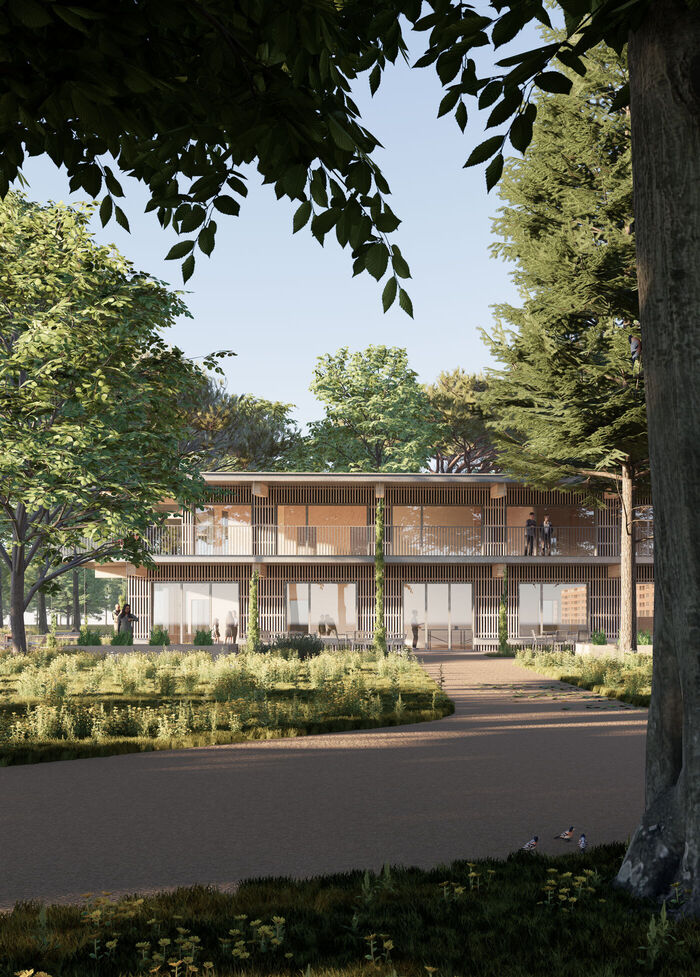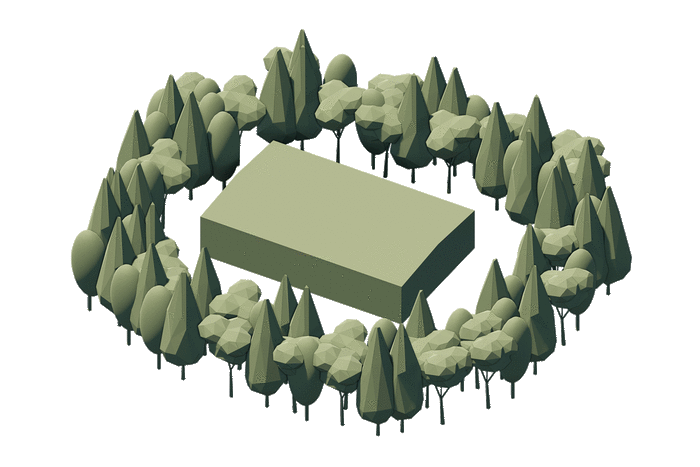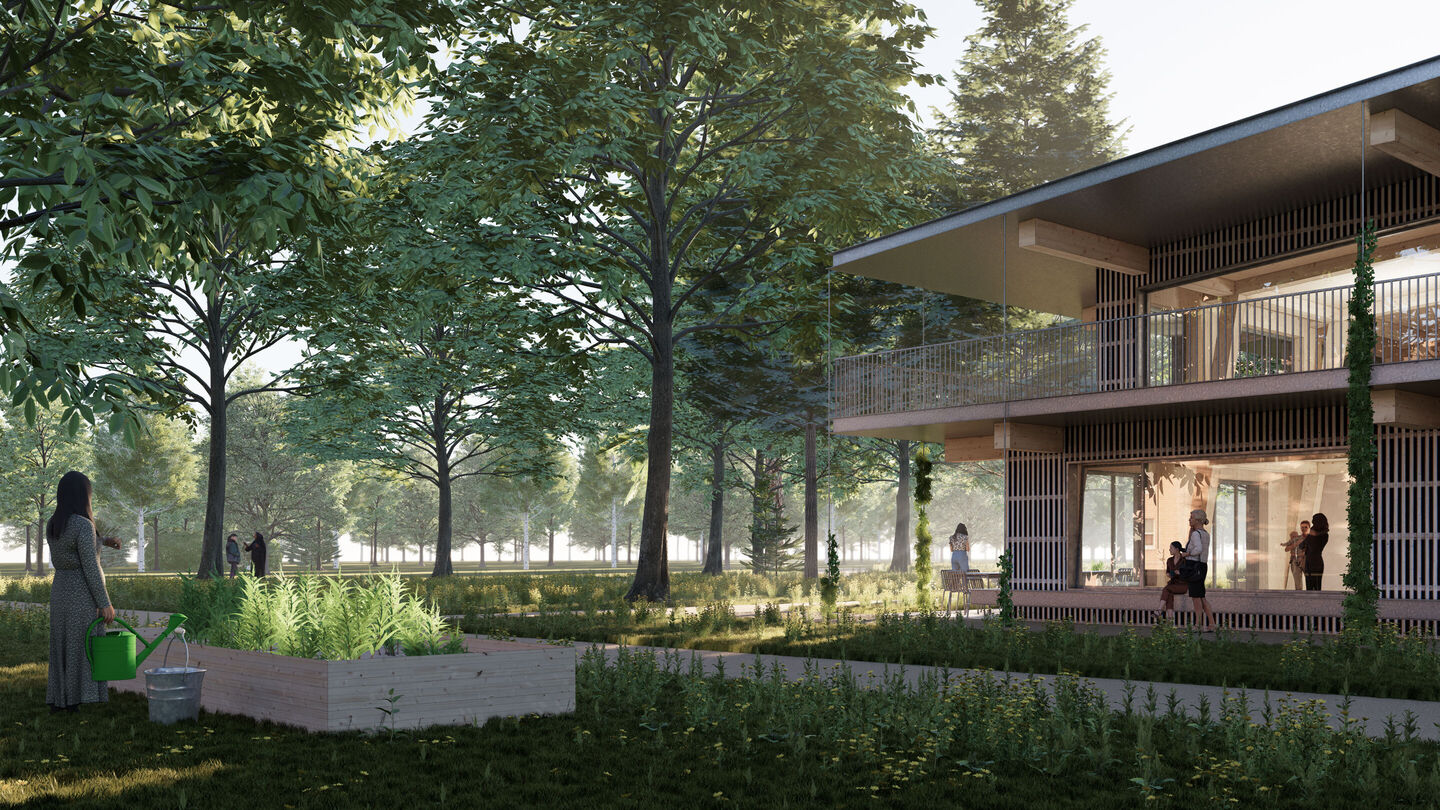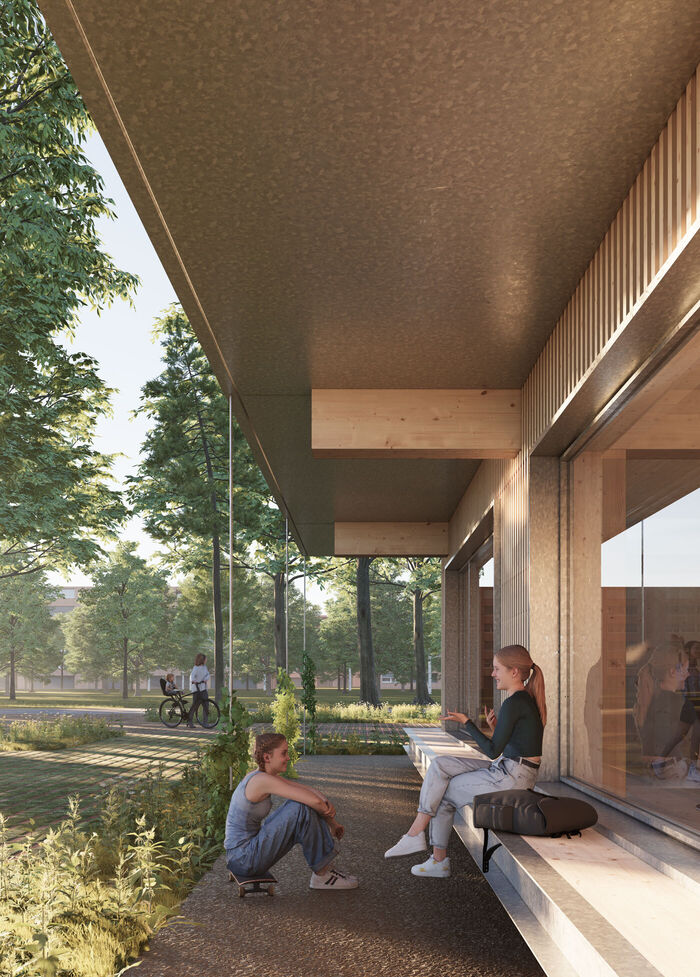 Haus der Jugend is designed to frame both programmed and unplanned synergies between generations by offering a local meeting point for children, young people, parents with children and seniors.
The build-in benches along the building perimeter provide informal hang-out spots and allow interaction with passers-by. The overhang provides shelter and protects the facades from rain and overheating.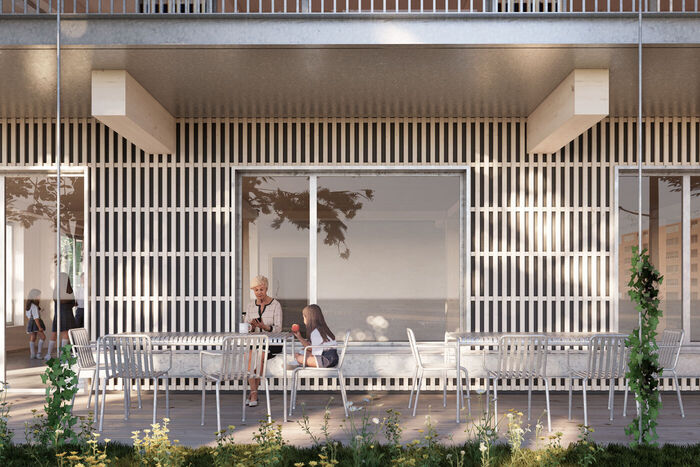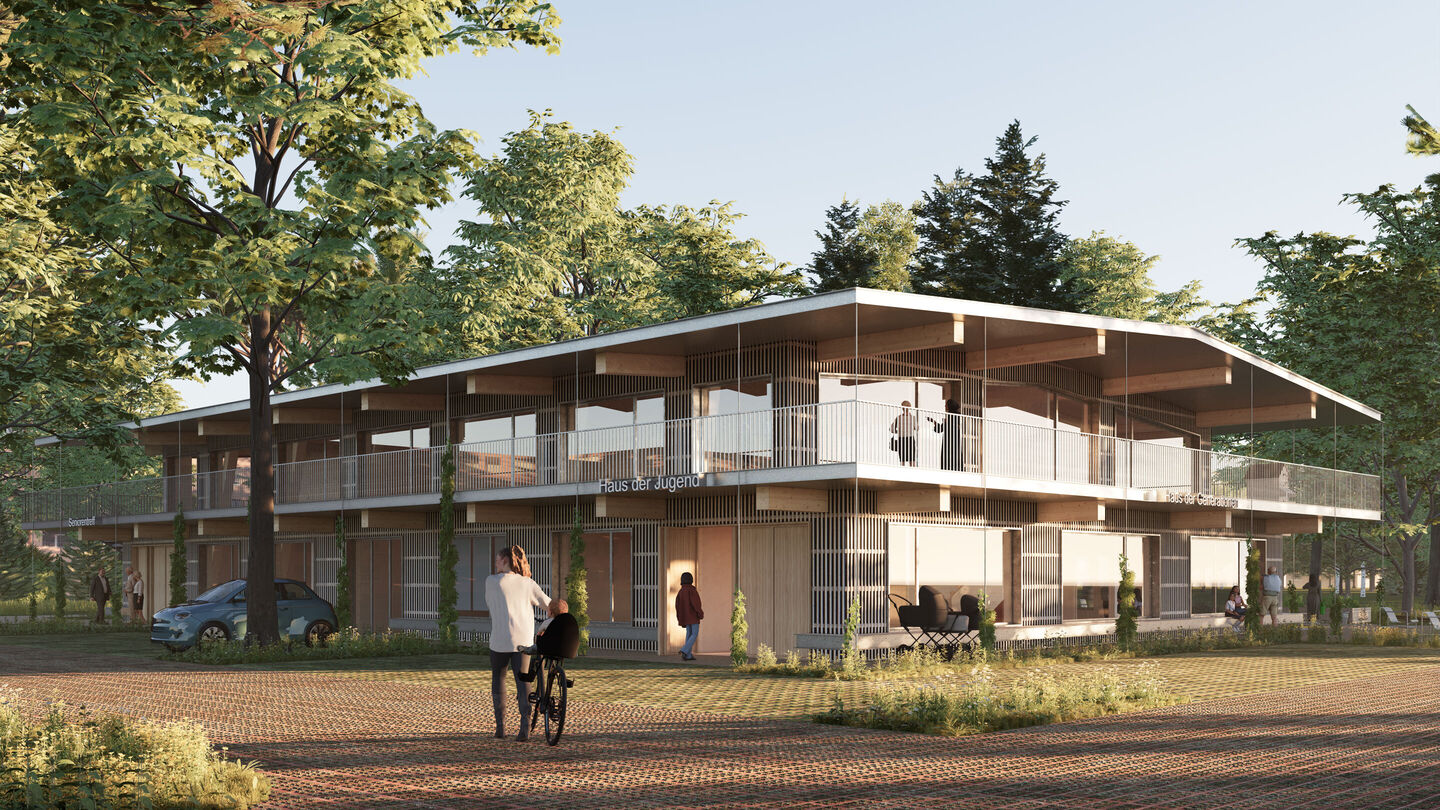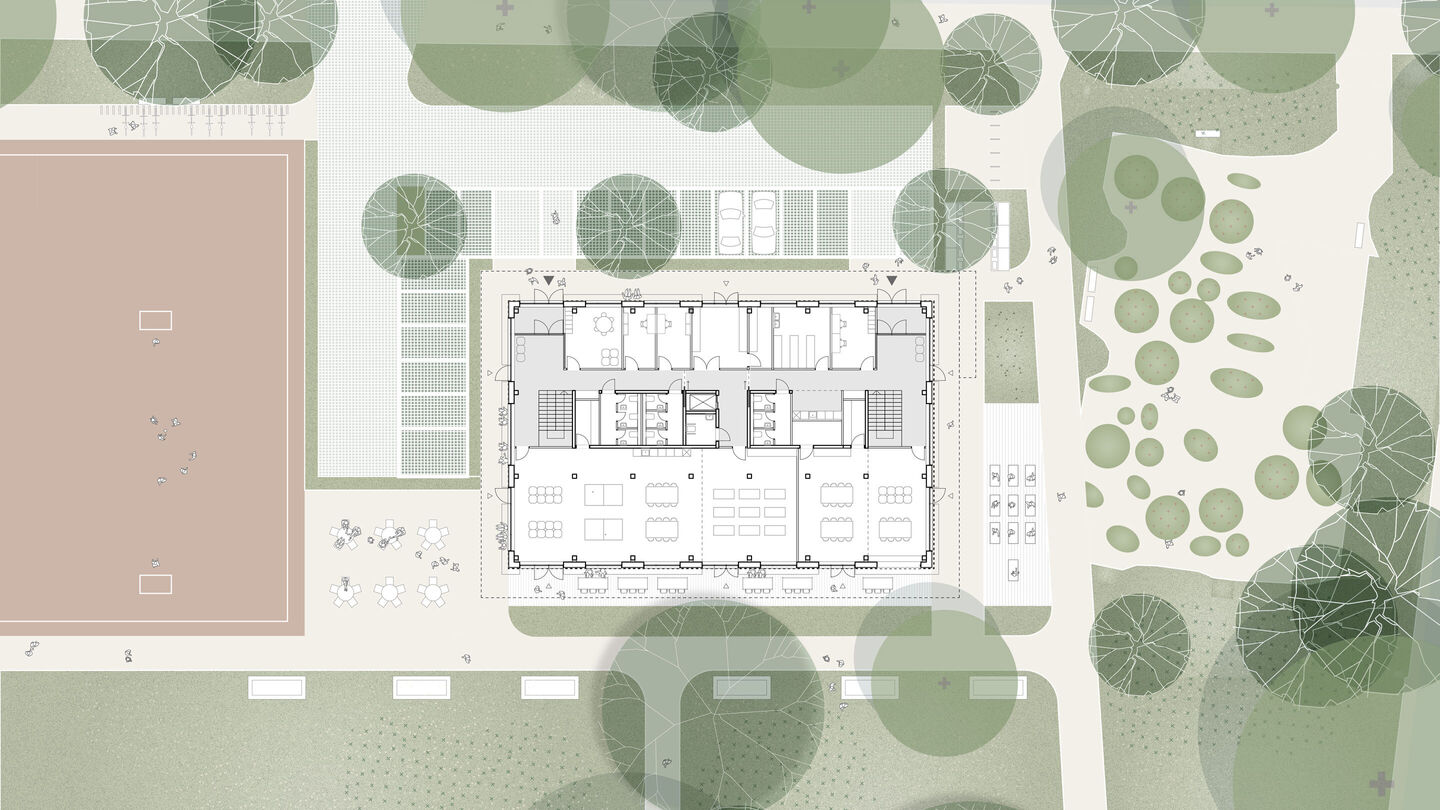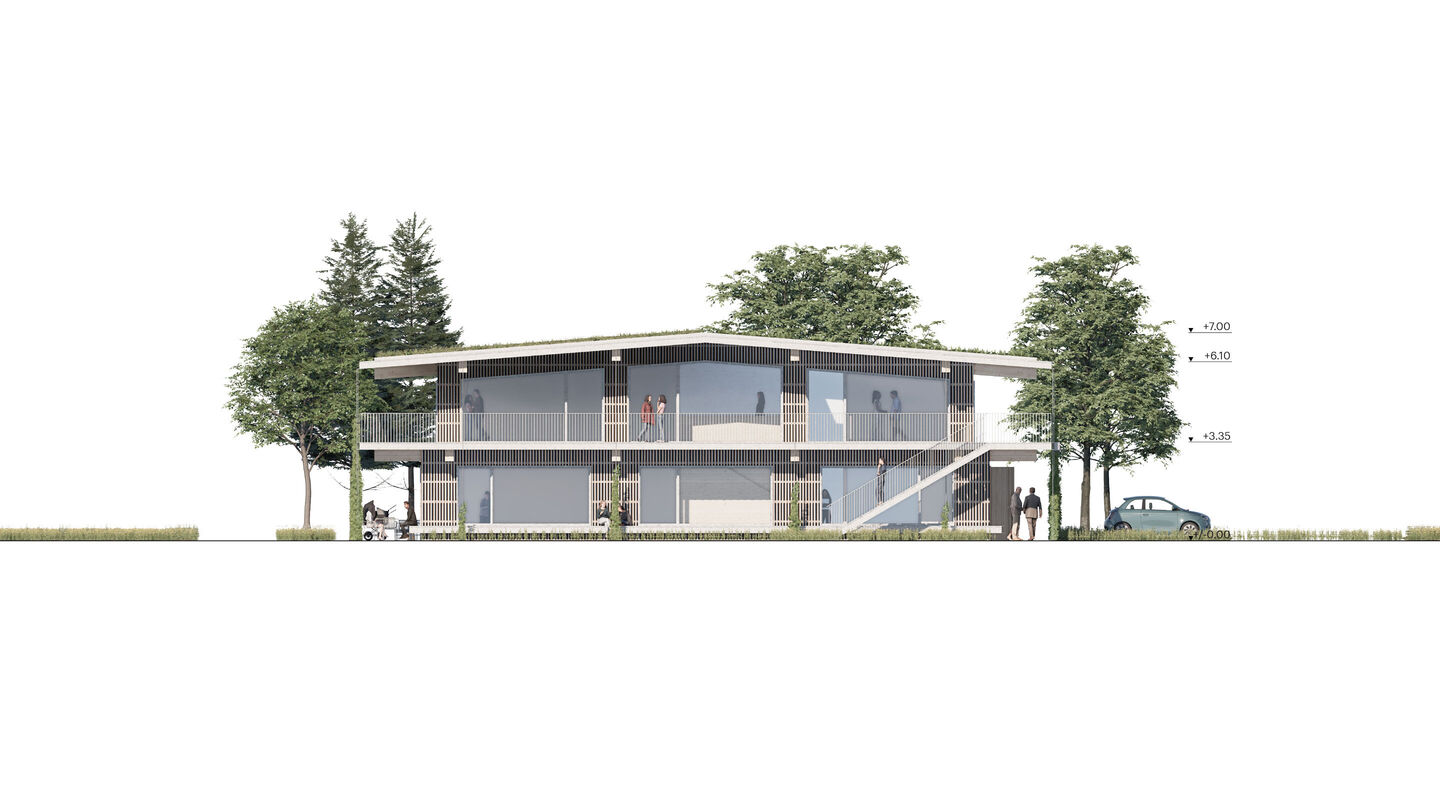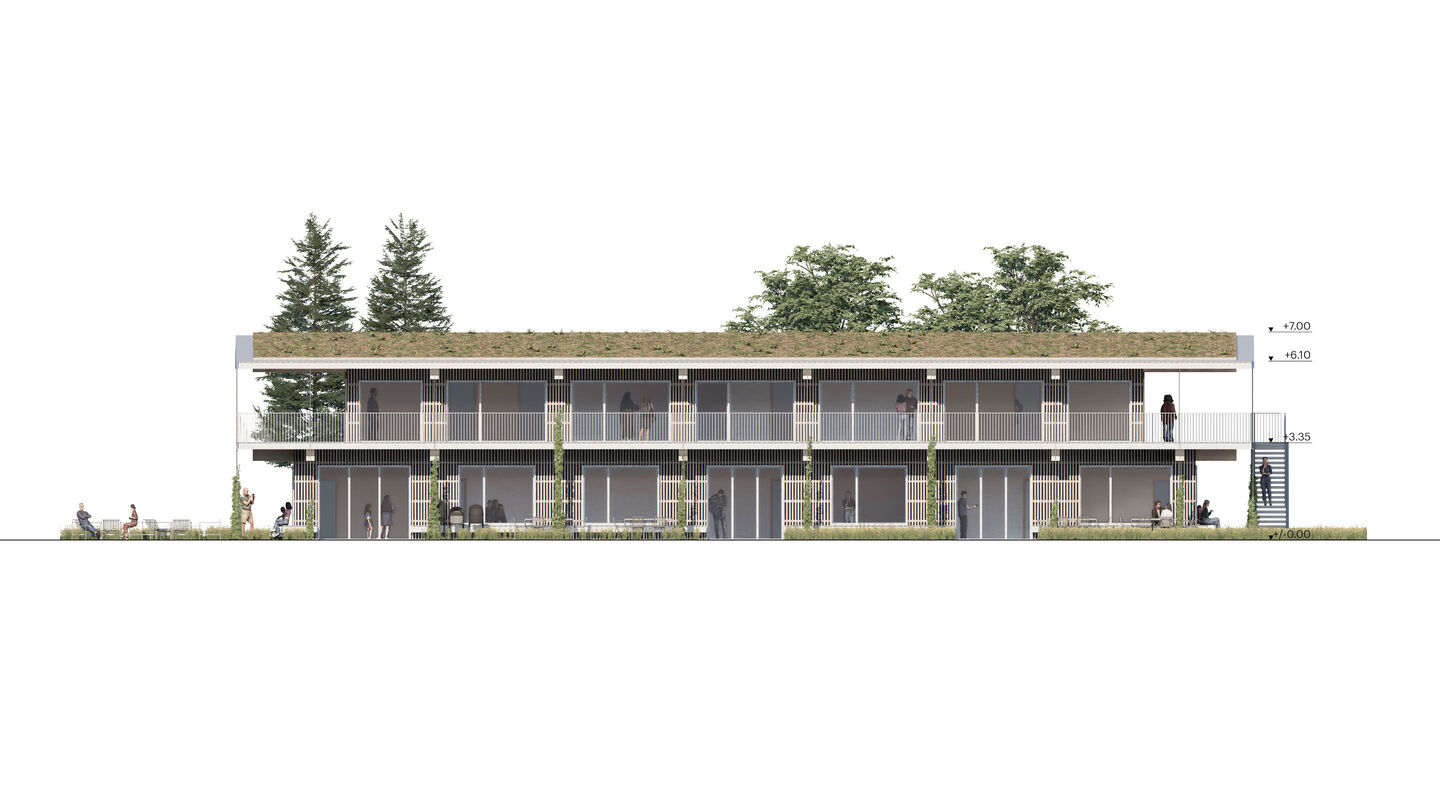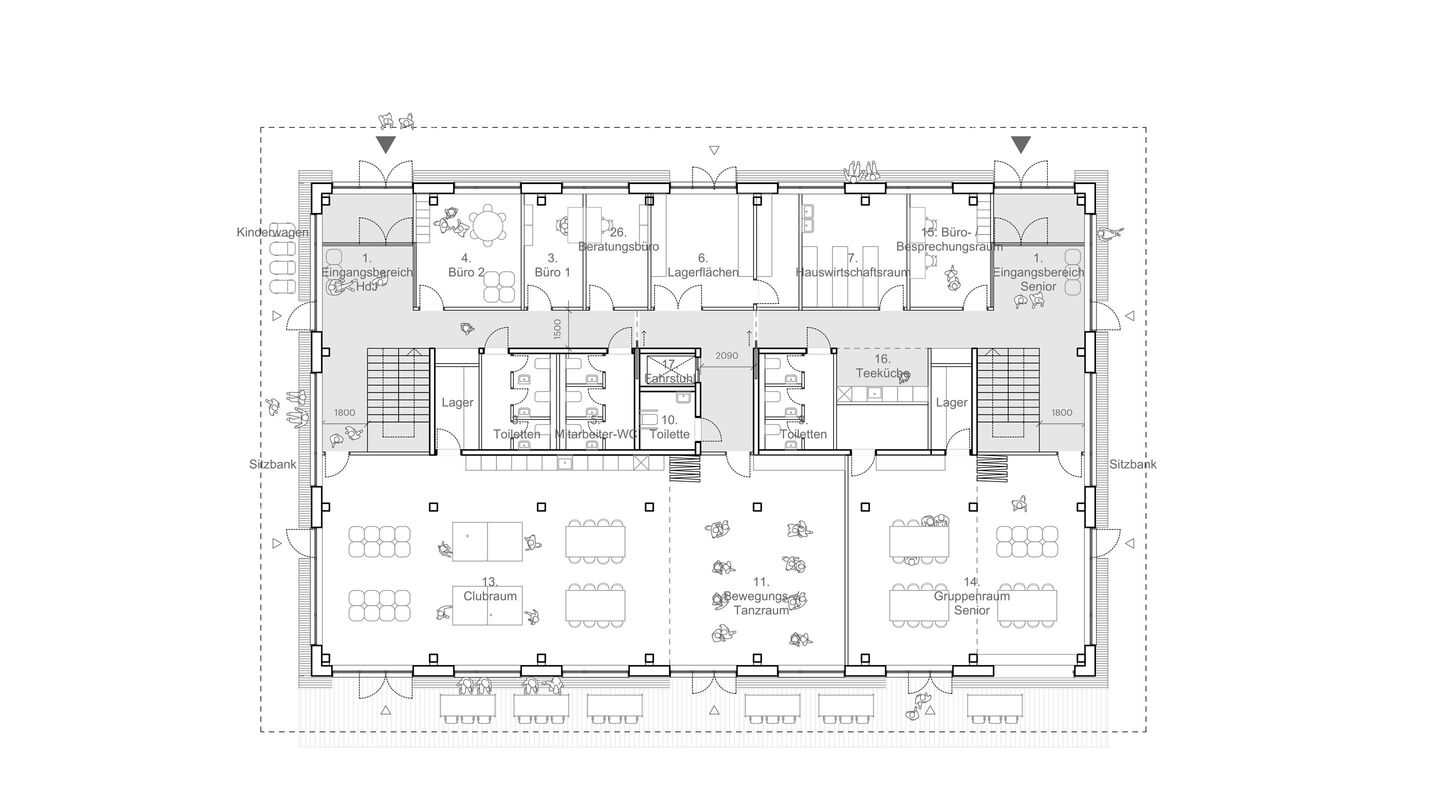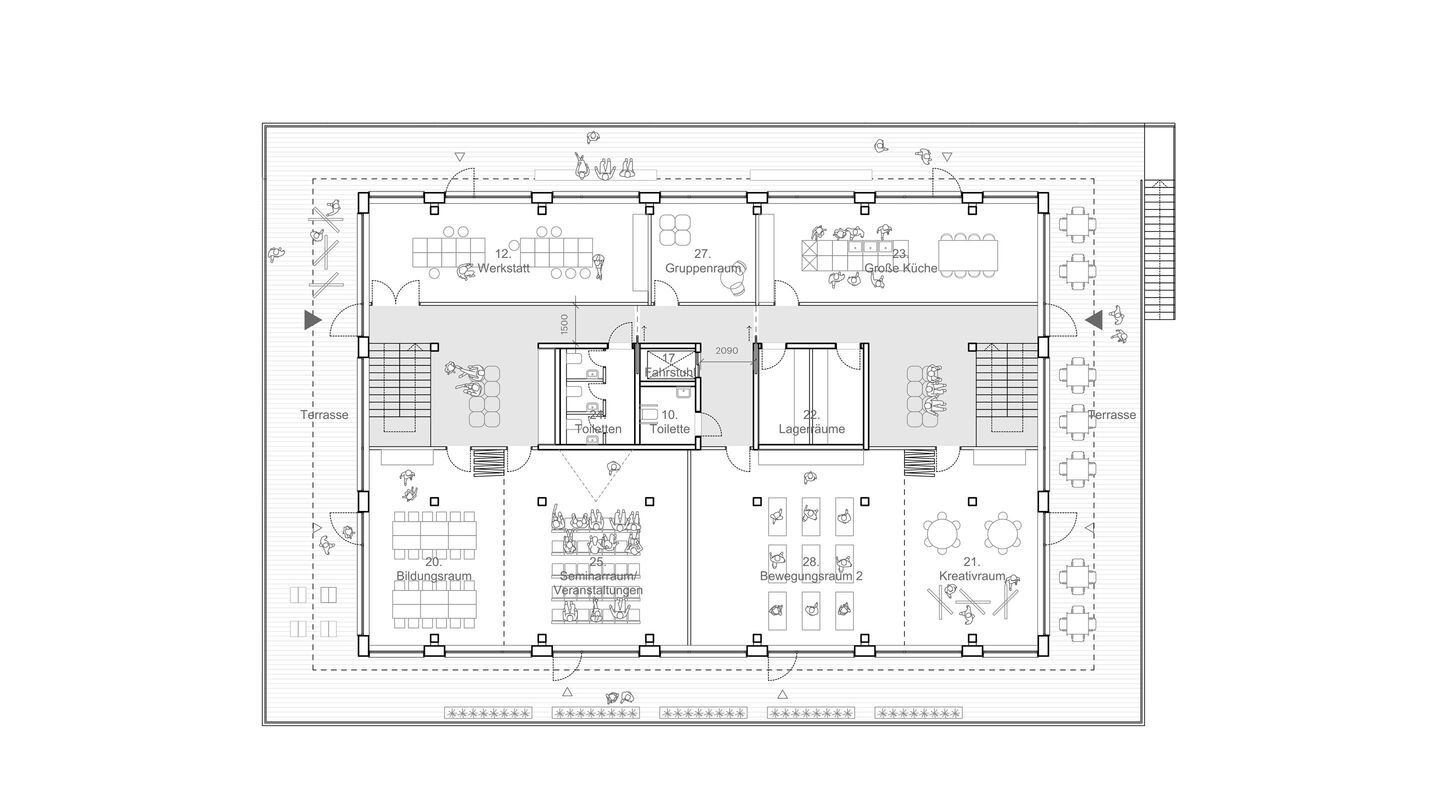 Name: Haus der Jugend
Type: Competition 1st prize
Program: Culture
Client: Sprinkenhof
Size: 1.100 m²
Location: Hamburg DE
Year: 2023 - 2026
Collaborators: baubüro.eins

Team: Martin Krogh, Anders Lonka, Martin Laursen, Simon Poulsen, Guido Roth, Arminas Sadzevicius, Nanna Müller Schneider