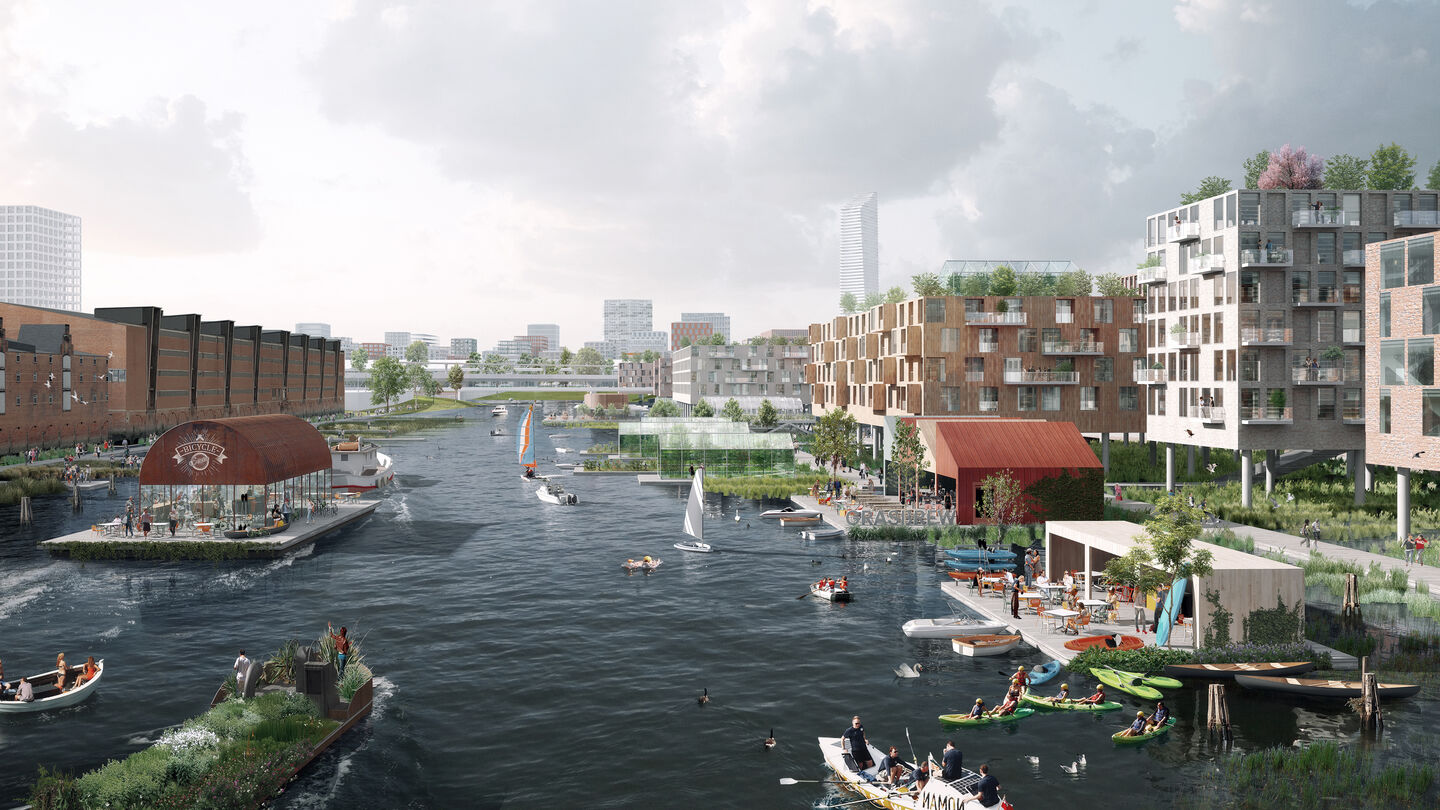 Grasbrook
The Port of Hamburg is a deeply integrated part of the city's identity. Grasbrook is home to a huge part of the port's cultural heritage, each telling the story of an era. Mixing traces of history with sustainable ambitions and modern day living, our proposal anchors the new district in its own history and a new greener future.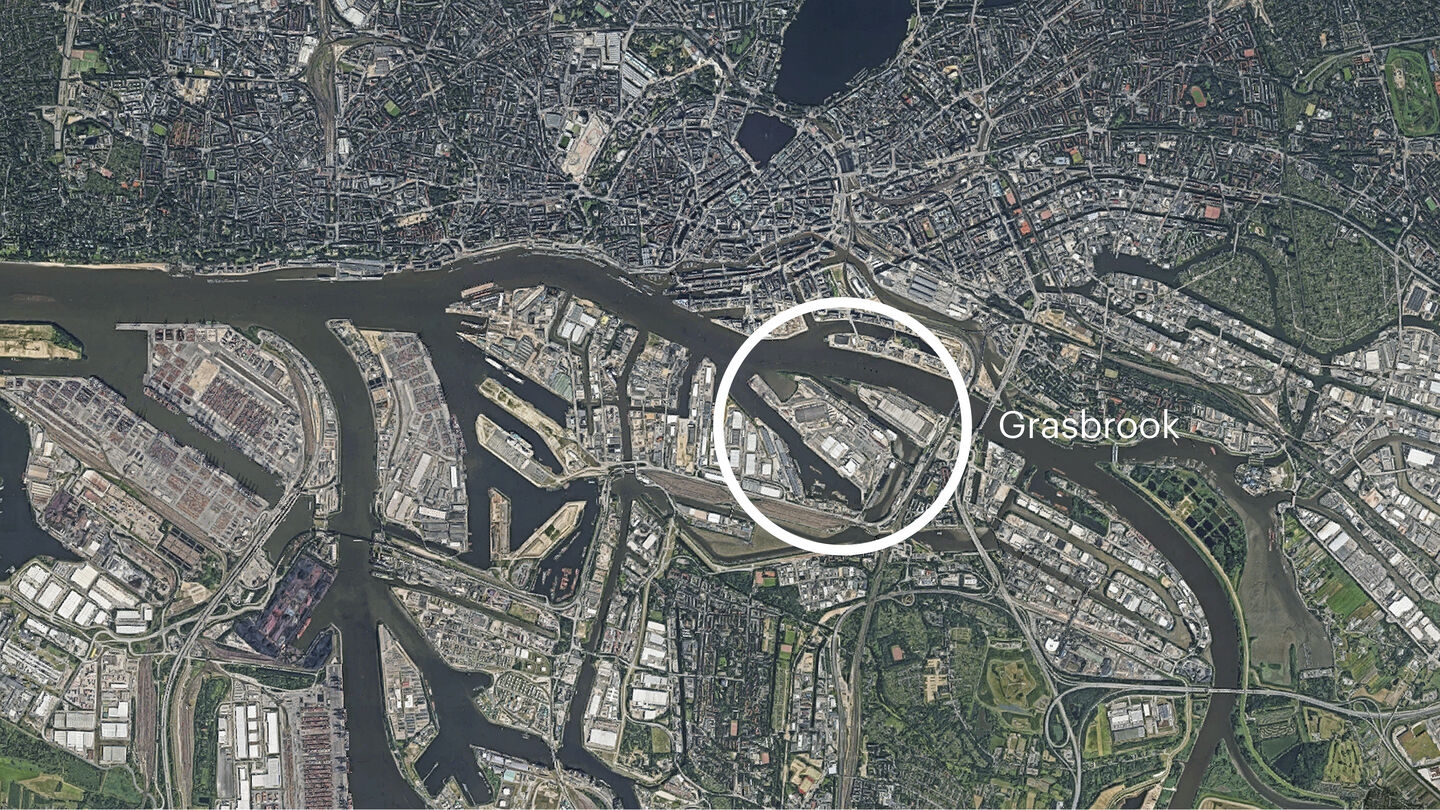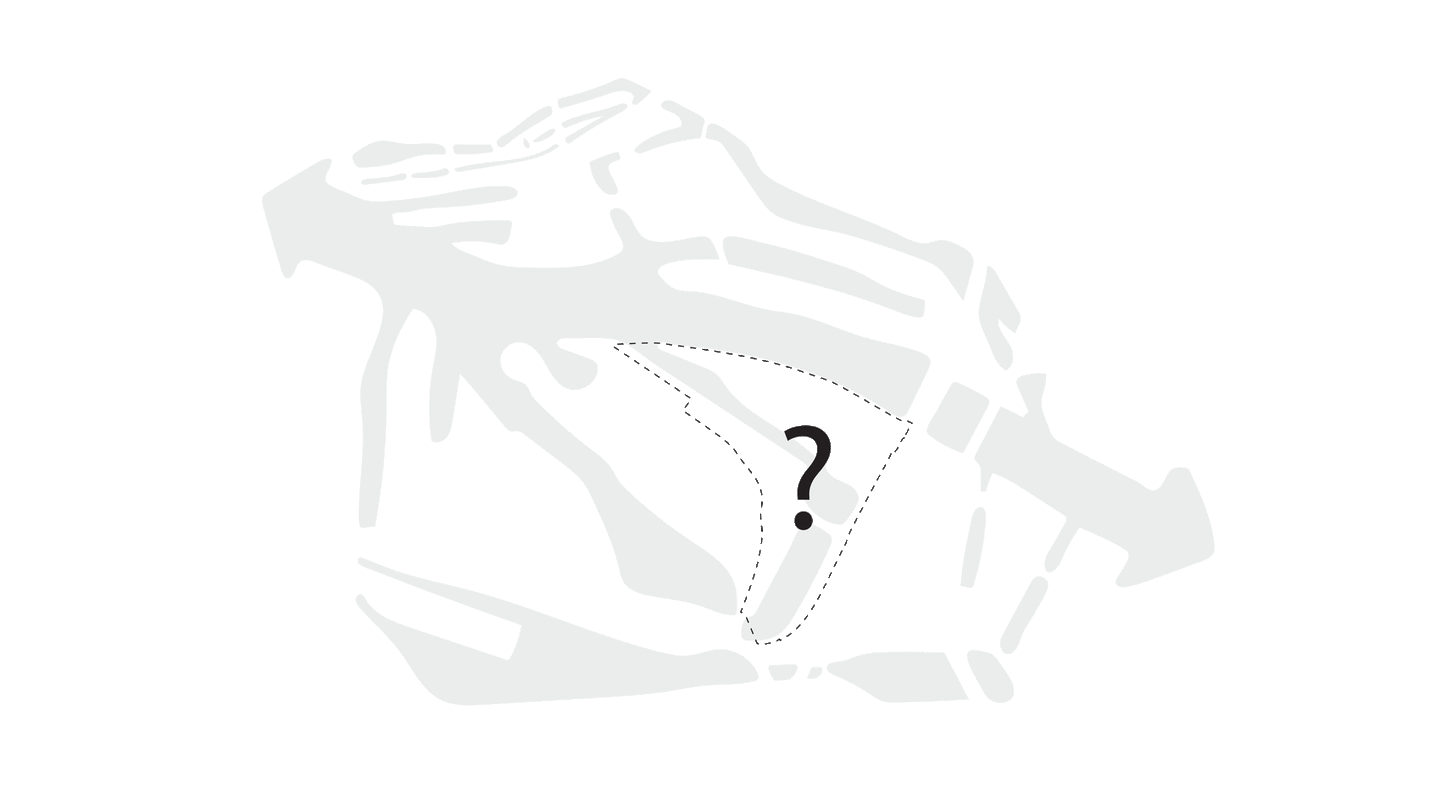 Holistic sustainability
Our proposal for Grasbrook imagines the transformed area as Hafen City's green counterpart. The plan creates the framework for combining biodiversity, urban transformation and research into nature-based solutions. Based on further analysis of the specific qualities of the tide-influenced and harbour typical environment - in combination with future oriented and sustainable design strategies for both architecture, public space and infrastructure - a green and varied urban district will emerge.
Placemaking and community building
The proposal aims to ensure that a new identity is anchored in the history of the area, yet makes it an attractive urban environment in its own right. A mix of programs throughout the area ensures life and activity, both along the water and between buildings.
Human scale
Preserving selected the industrial structures results in a large base-scale. Between it, around it and under it, a human scale in buildings and public spaces provides a healthy and relatable experience.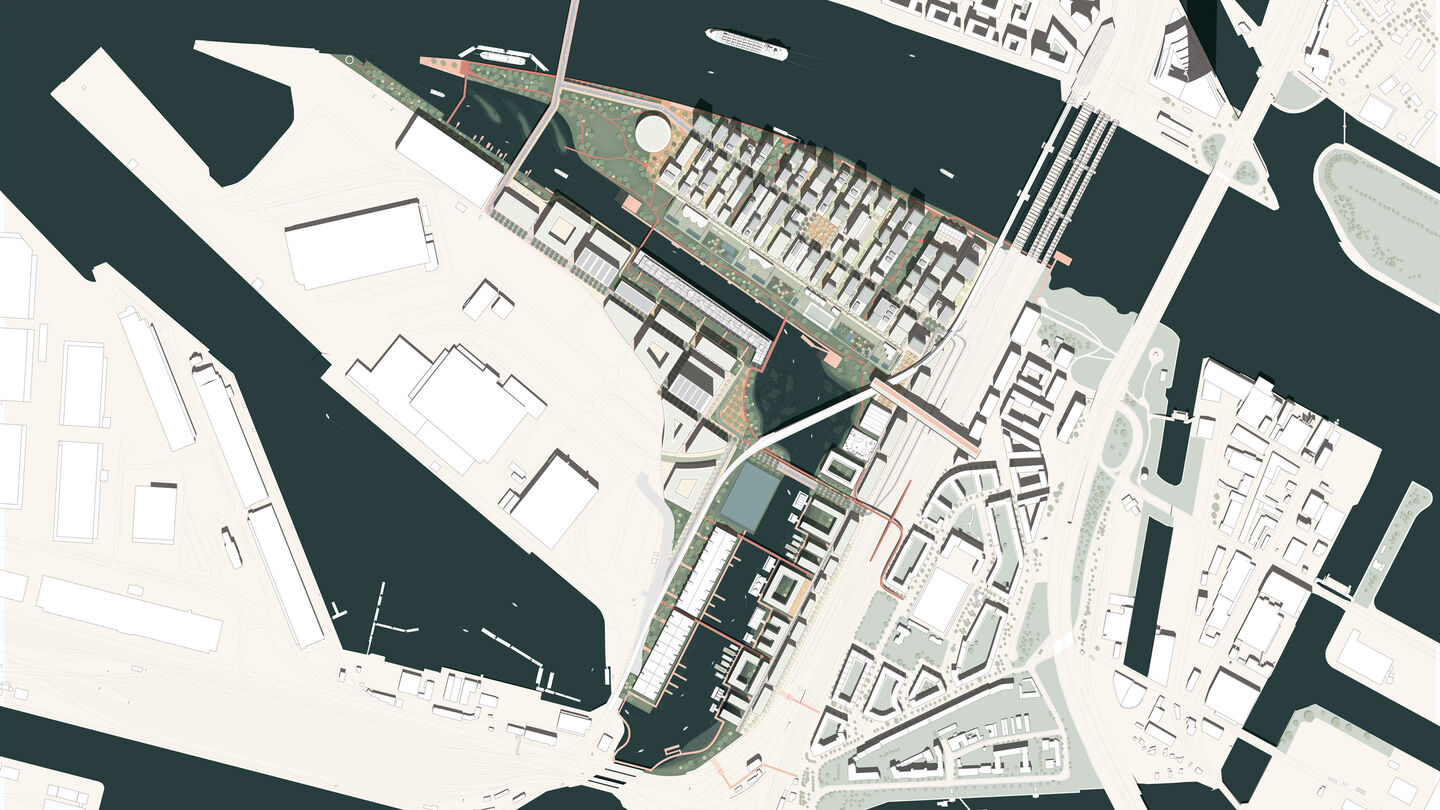 The heart of Grasbrook is the tidal park. Starting from the tip to the northwest, the new park stretches throughout the entire area to the east.
The park is more than just a green space; it connects the waterfront areas and creates a continuous, green promenade along - and on - the water, while at the same time integrating the historic buildings firmly in the structure. The park allows a close relationship to the water at different depths and heights. Wherever the structural condition allows it, the existing bank walls are preserved.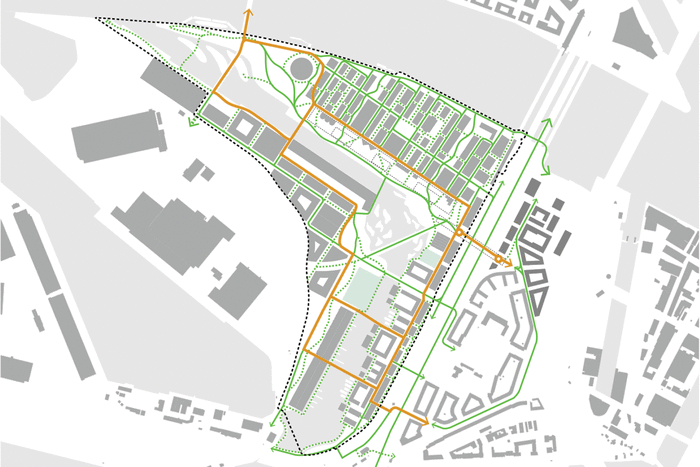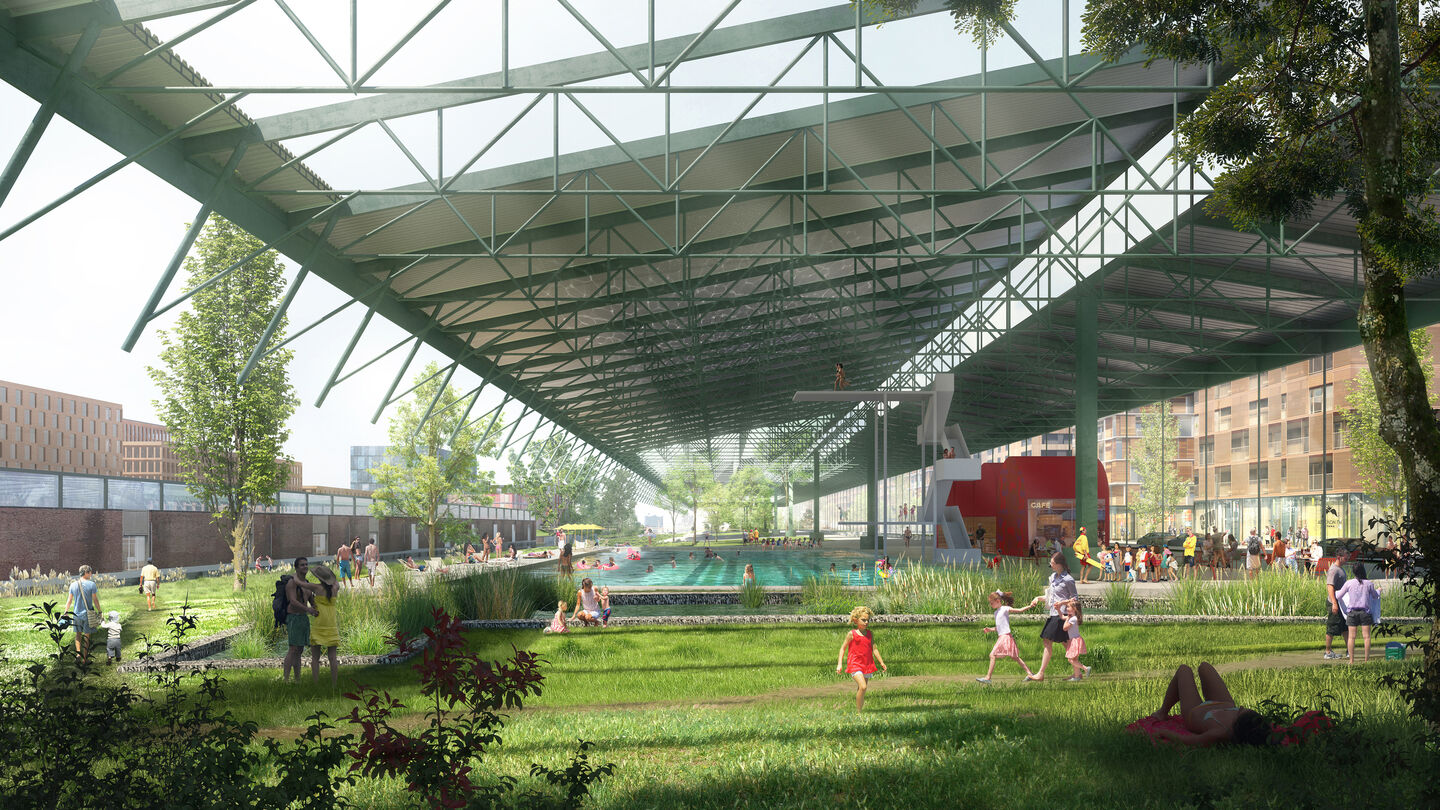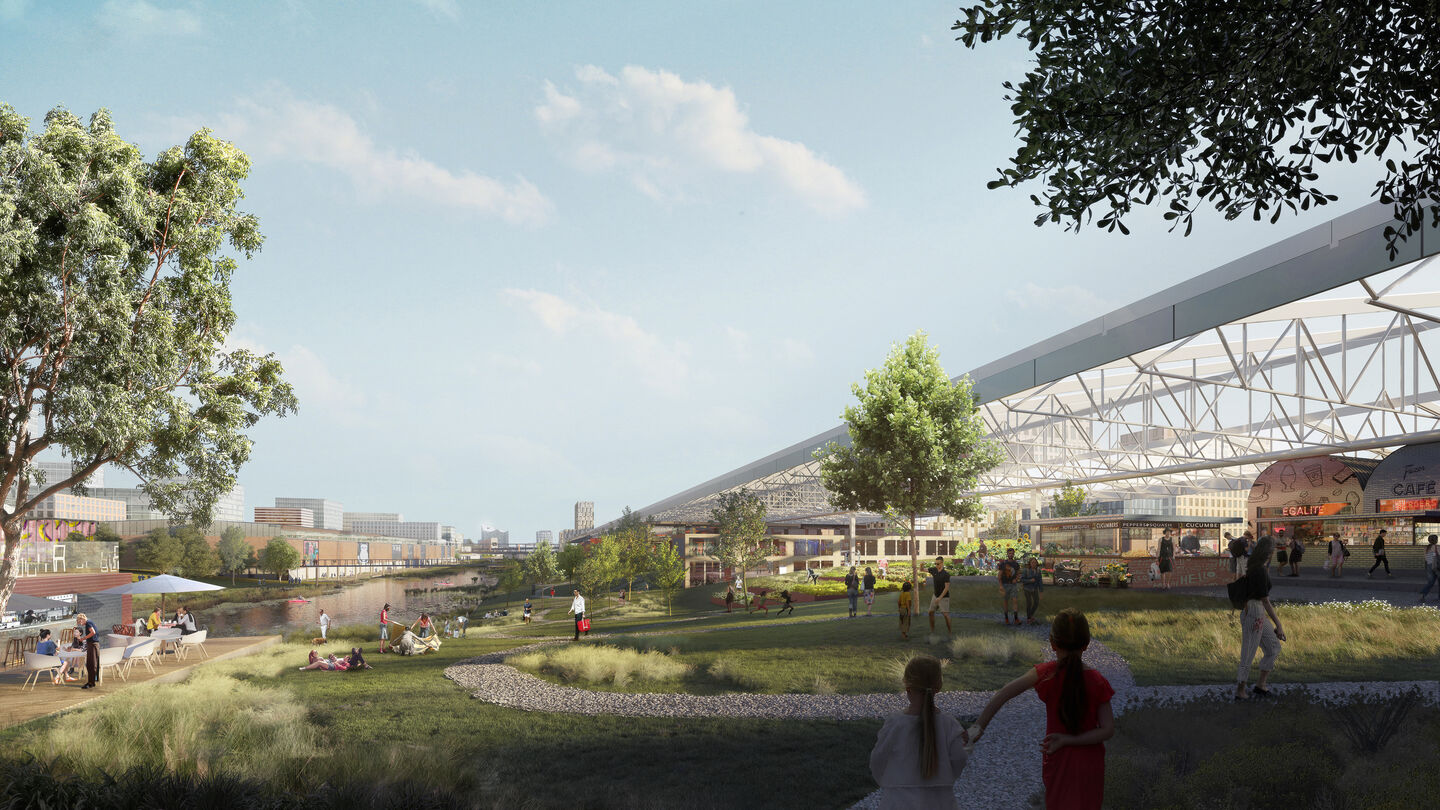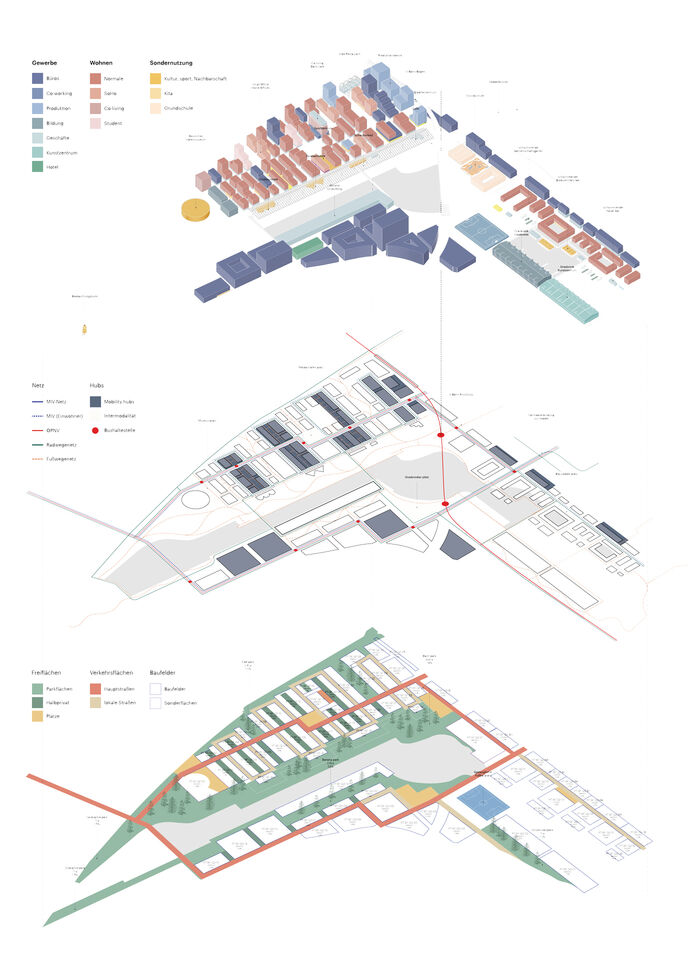 The transformation of Grasbrook is based on a combination of the unique river landscape, the flexible commercial programs and the wide variety of residential typologies. The plan quite simply embraces the city as an additional living room.
The proposal imagines Grasbrook as a space for implementation and monitoring of nature-based solutions - based on quantitative bio-physical and socio-ecological criteria for the assessment of ecological qualities on the one hand and their impact on the quality of life on the other.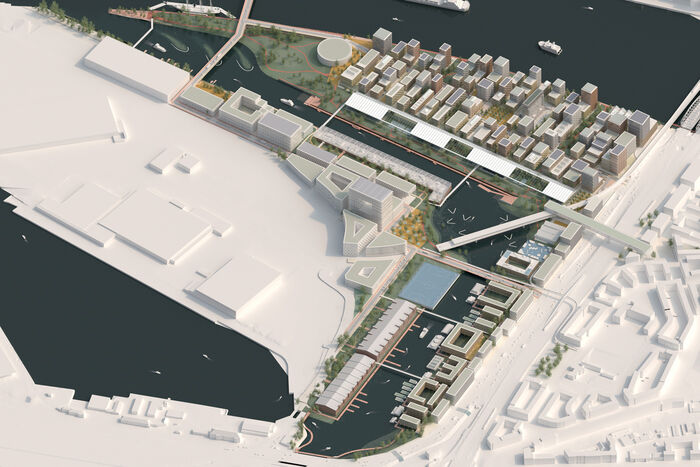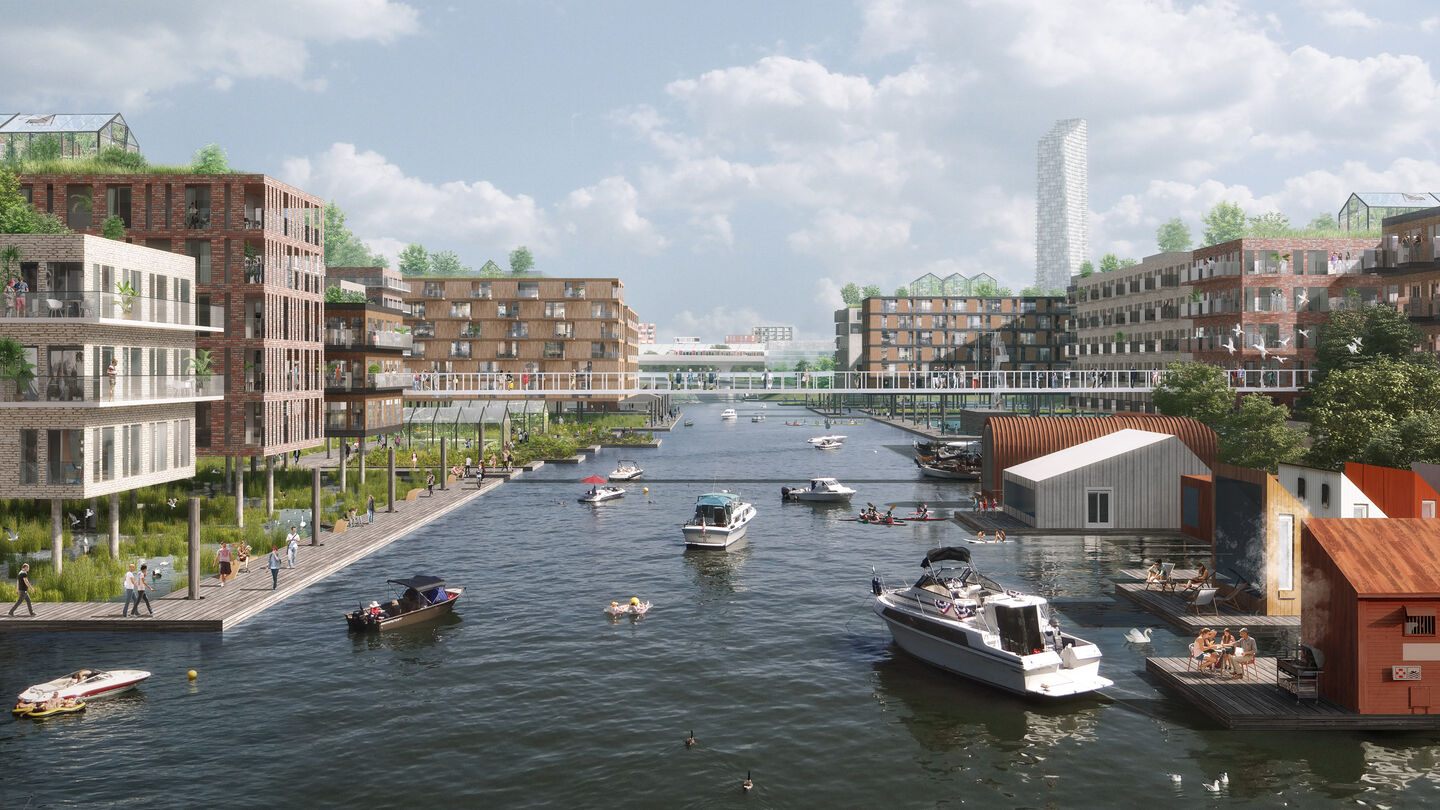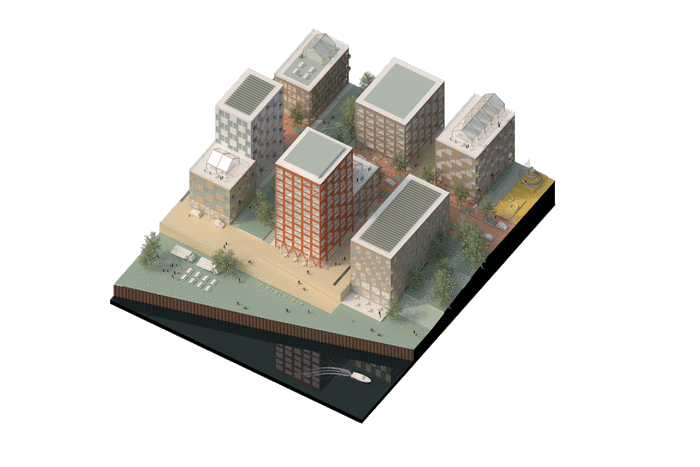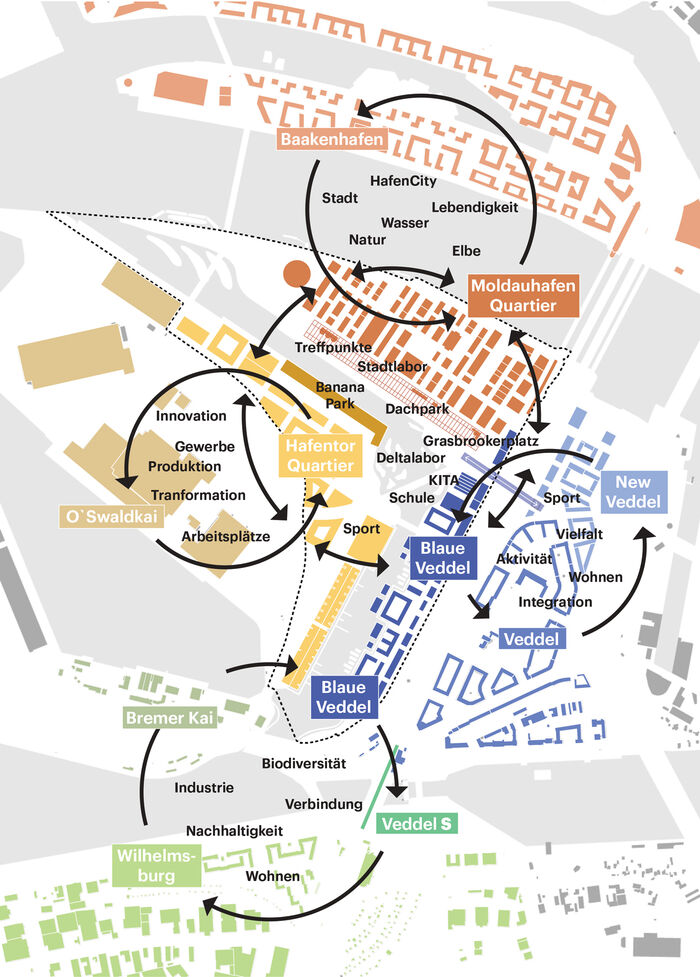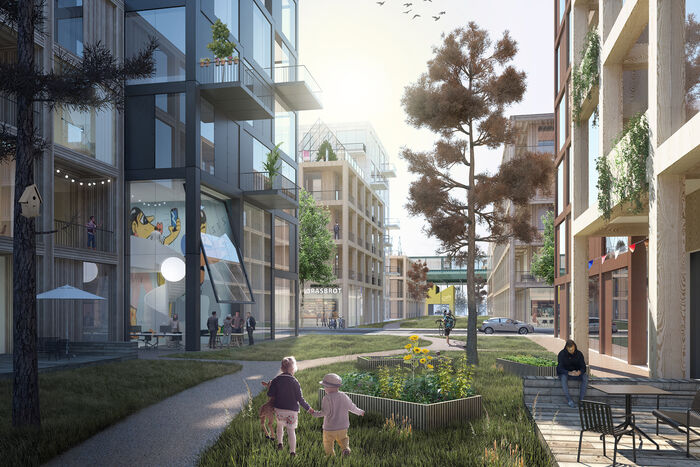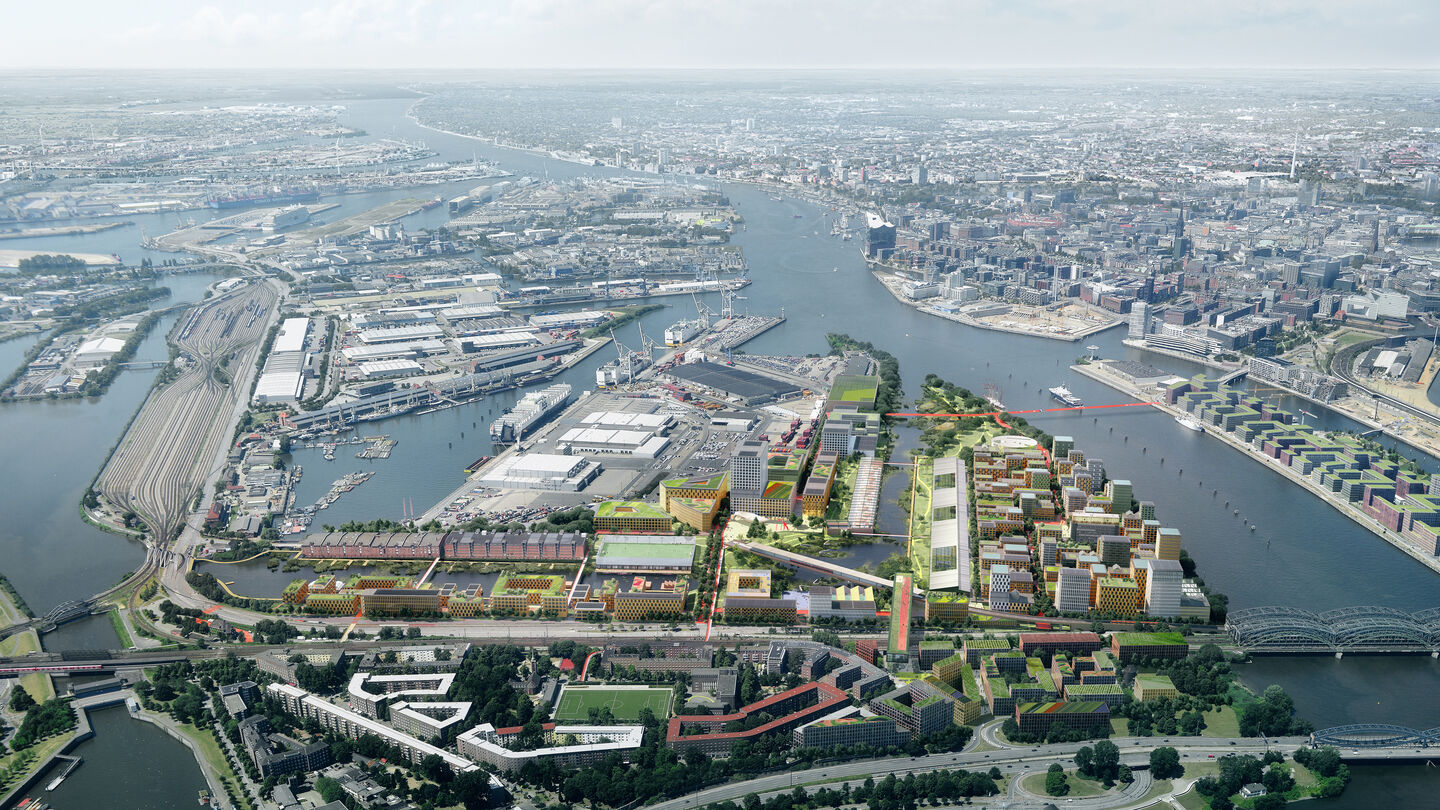 Name: Grasbrook
Type: Competition 3rd prize
Program: Urbanism
Client: Hafen City
Location: Hamburg DE
Year: 2020
Collaborators: Studio Vulcan
Image credits: ADEPT + Doug and Wolf

Team: Martin Laursen, Anders Lonka, Martin Krogh, Simon Poulsen, Tanja Jauernig, Jens Peter Nielsen, Paul Mas, Martha, Tatyana Eneva, Martha Trivett, Sylvester Michaelsen, Ola Kiraga