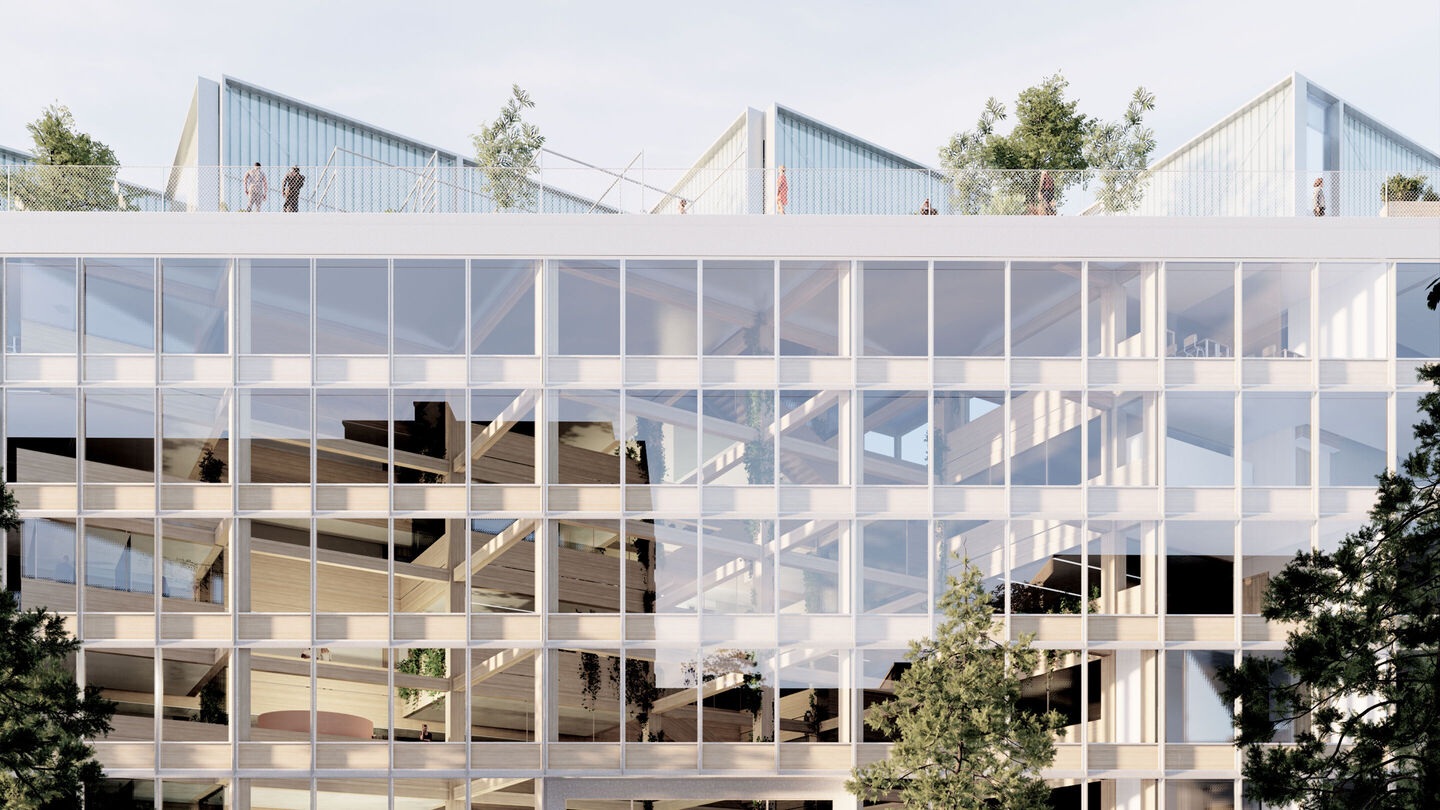 DMJX Copenhagen
DMJX Copenhagen offers bachelor programs within Visual Communication, Communication, Media Production and Media Organization. The design aims for DGNB Platinum and has a full CLT structure.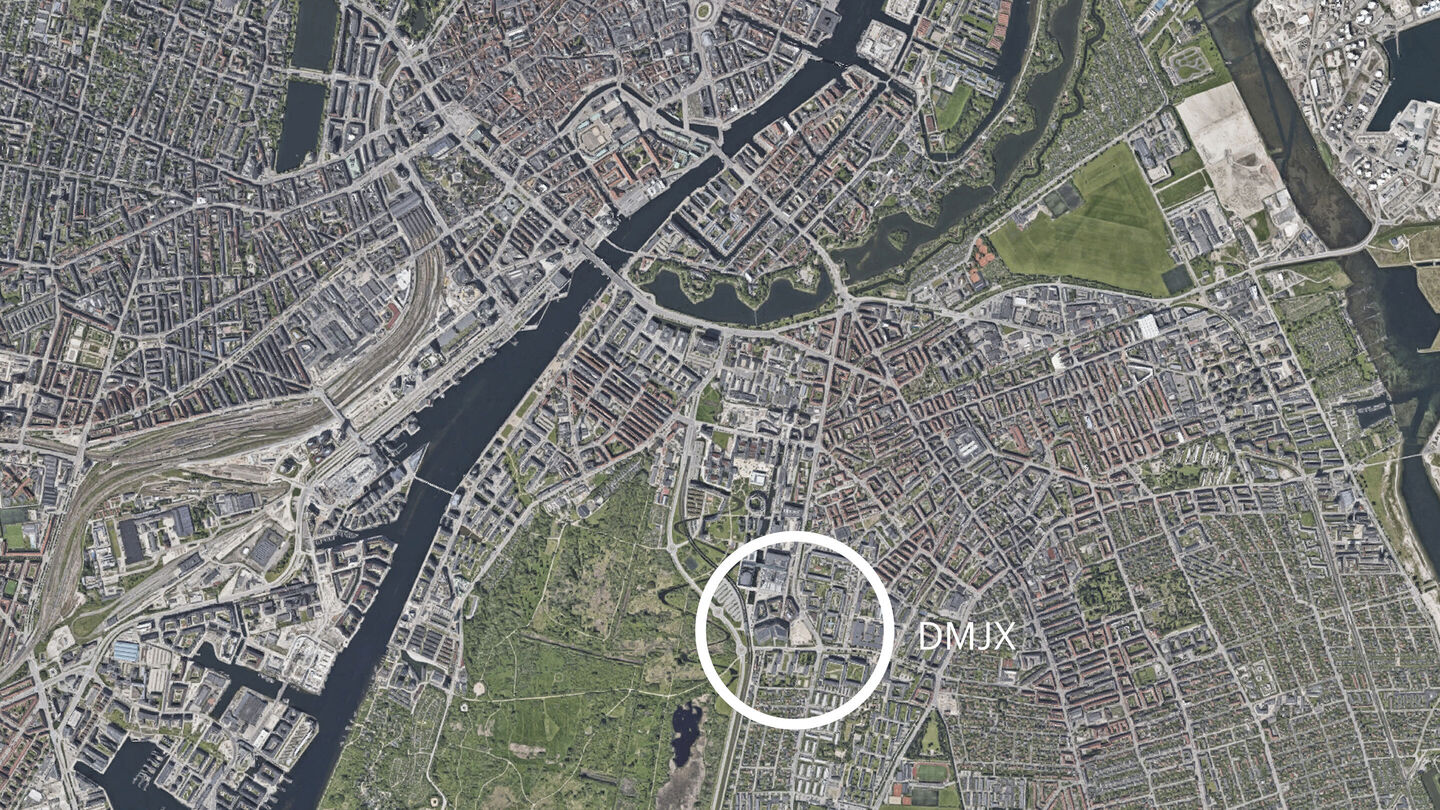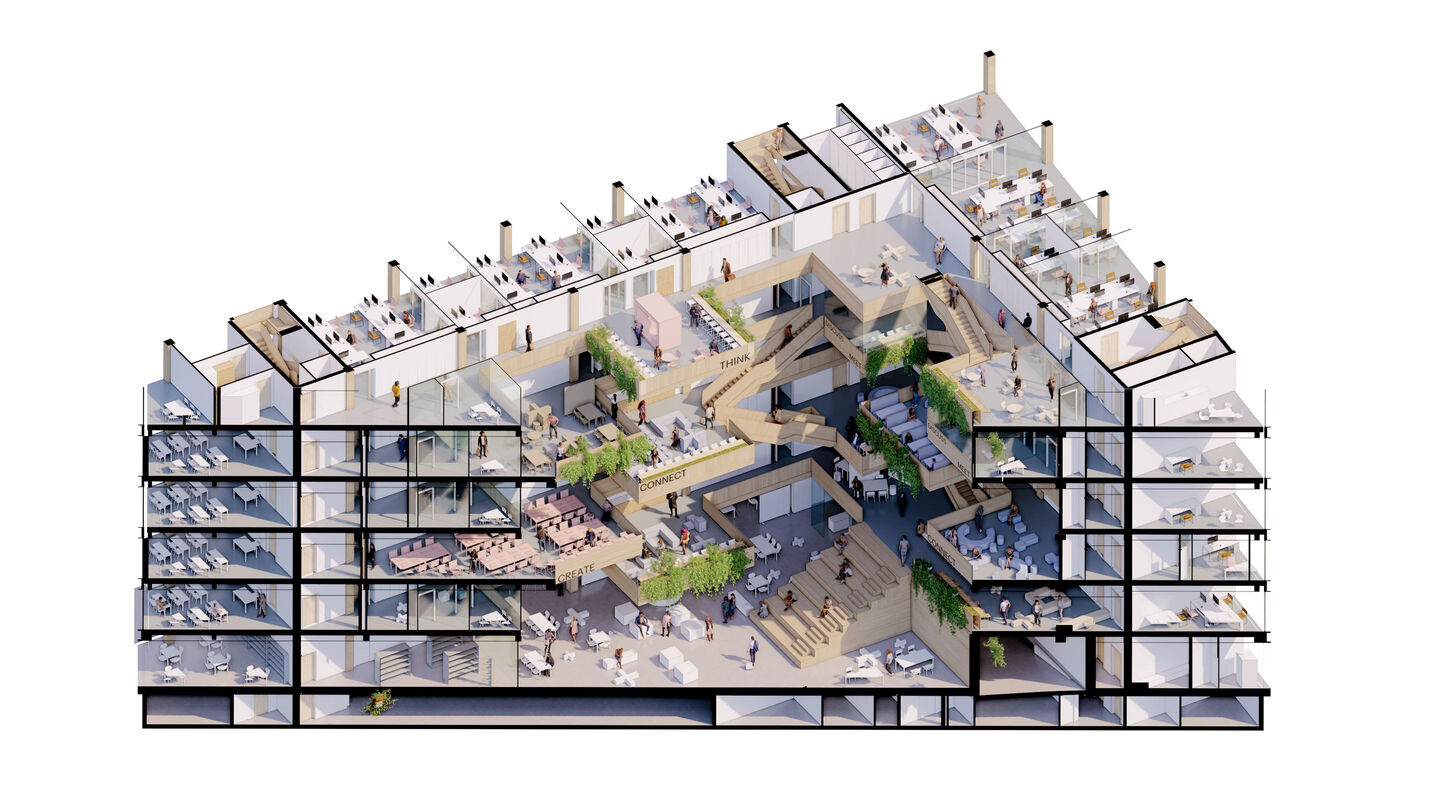 Holistic sustainability
The building is designed with a full CLT construction as well as for DGNB Platinum, based on energy strategies, use of material resources, social aspects and climate criteria.
Placemaking
The proposal was designed to form a new kind of building identity matching the vision of DMJX. Communicating its purpose with openness and a young vibrant energy contrasting its more 'serious' HQ neighbours.
Community building
The design creates synergy effects between programs by allowing visual and physical accessibility to encourage cross disciplinary collaboration and exchange.
Human scale
While the building volume meet the scale of its neighbours, the ground floor is, inside and out, designed with a human sized rhythm and a tactile materiality.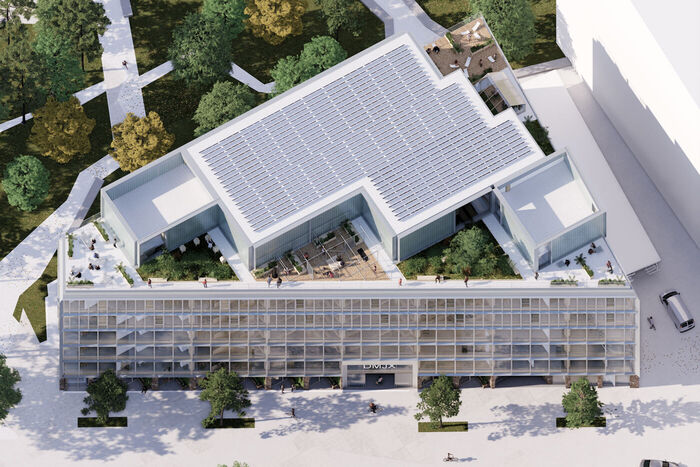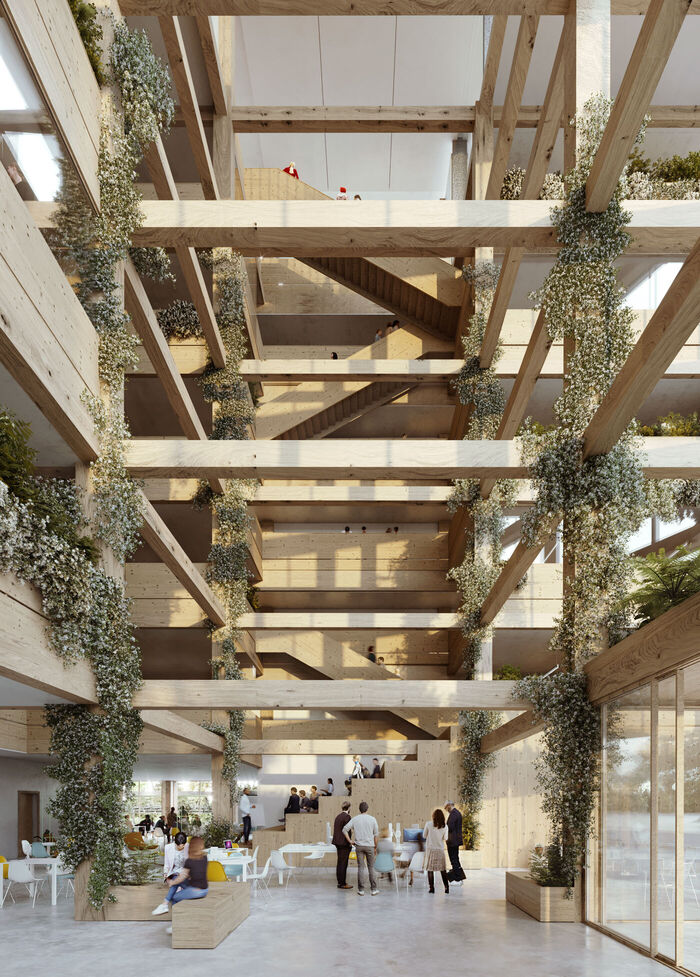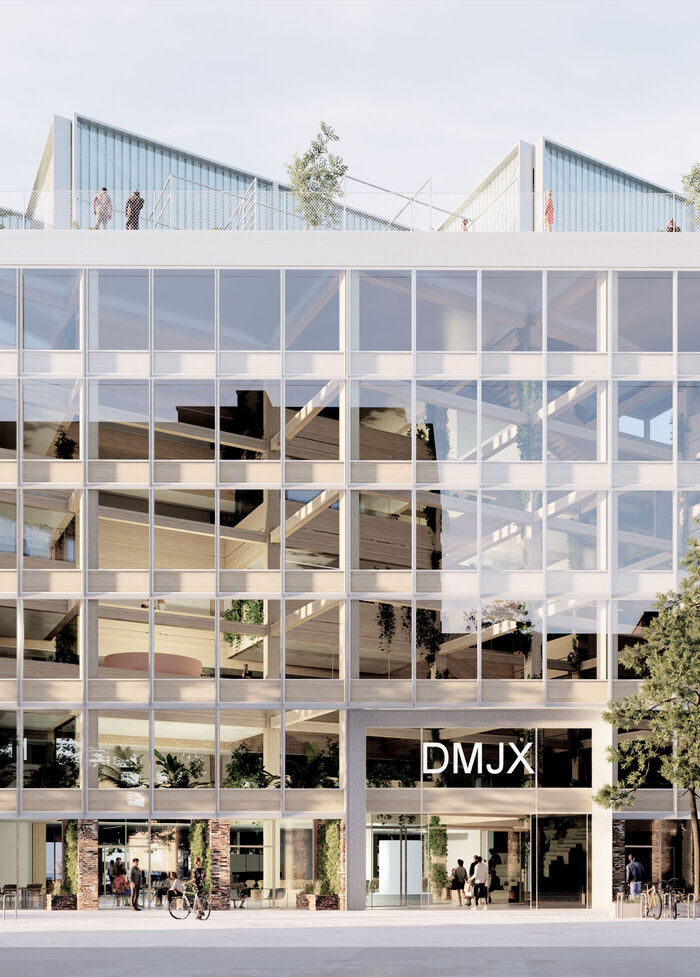 The proposal for DMJX was designed for almost 2,000 students, both full and part time. Our design reflects the school's vision to set a flexible framework for its strategic landmarks: to create coherence, to create value and to be distinctive.
The proposal communicates this identity by allowing a huge part of the curricular activities to be visible to both students, staff and passers by. The design support creativity, openness and innovation as well as a flexible learning environment, where the use of advanced technology is a natural part of the building.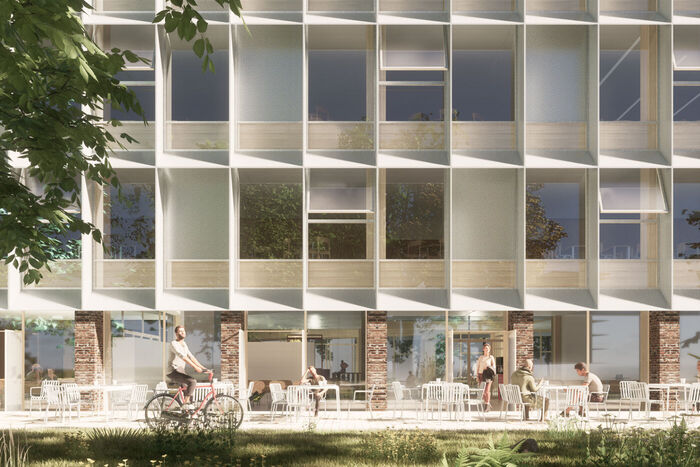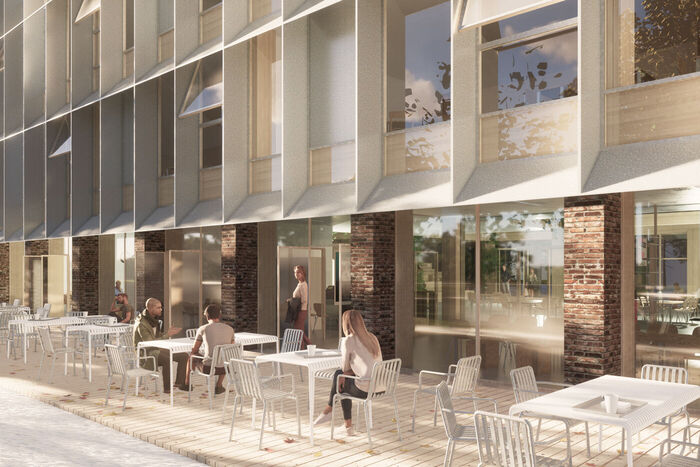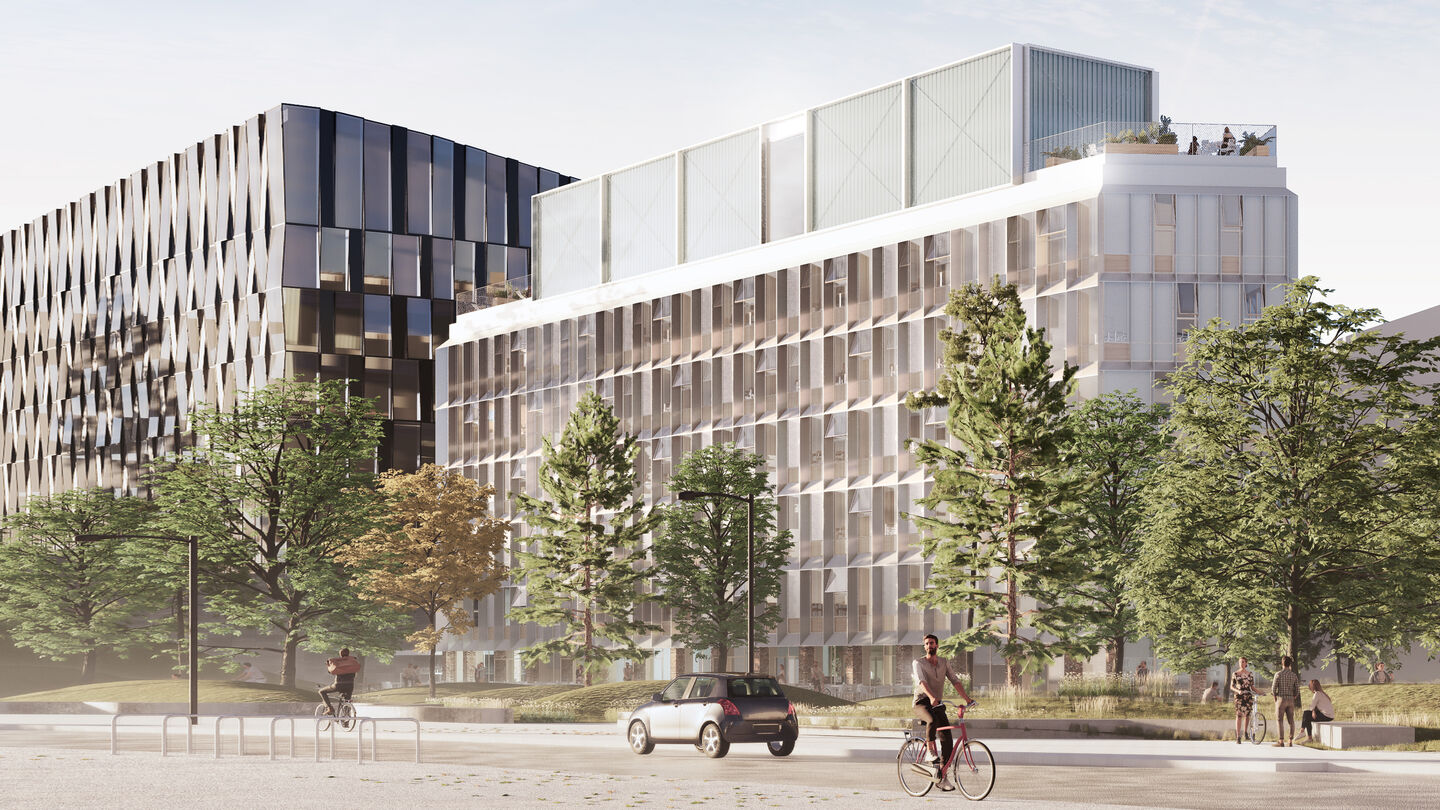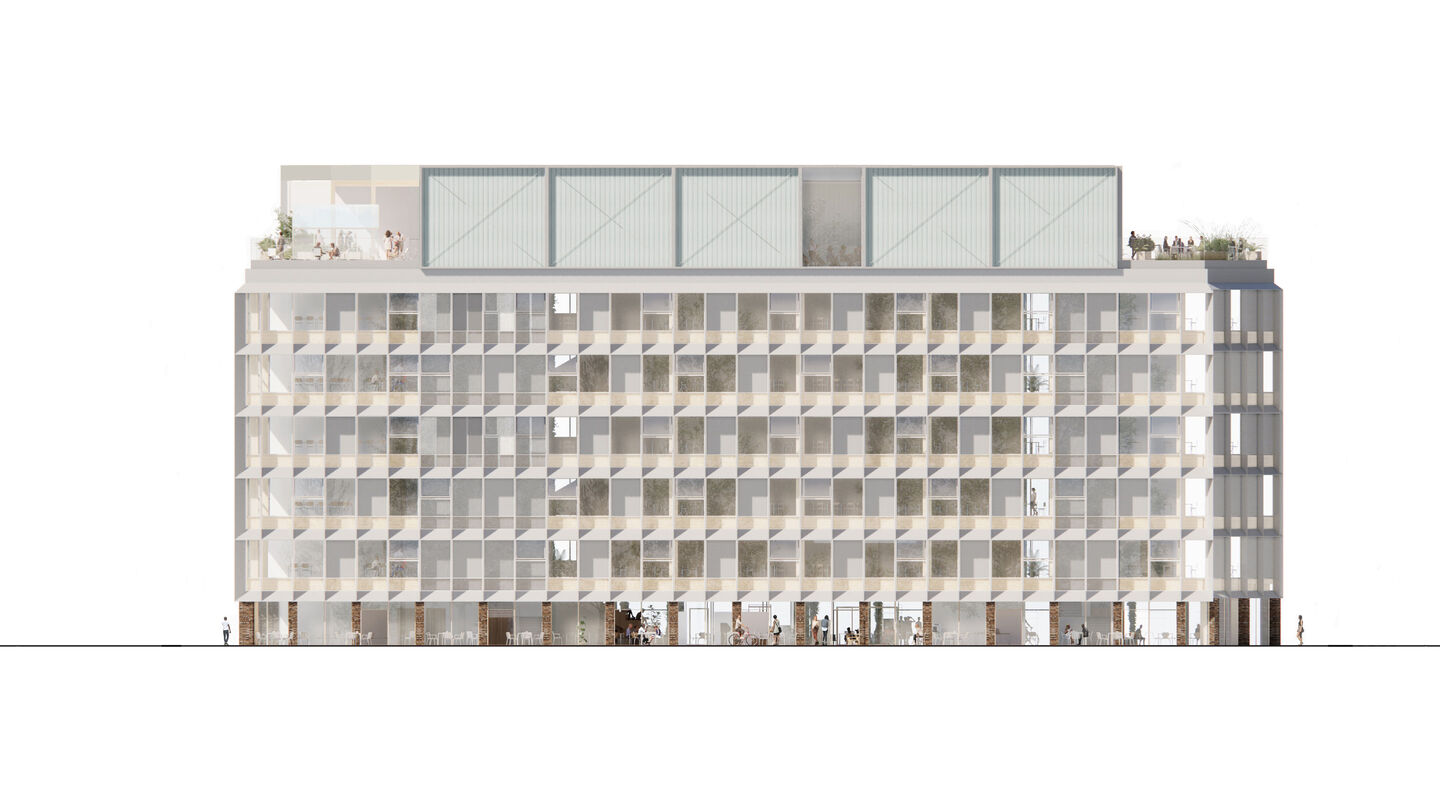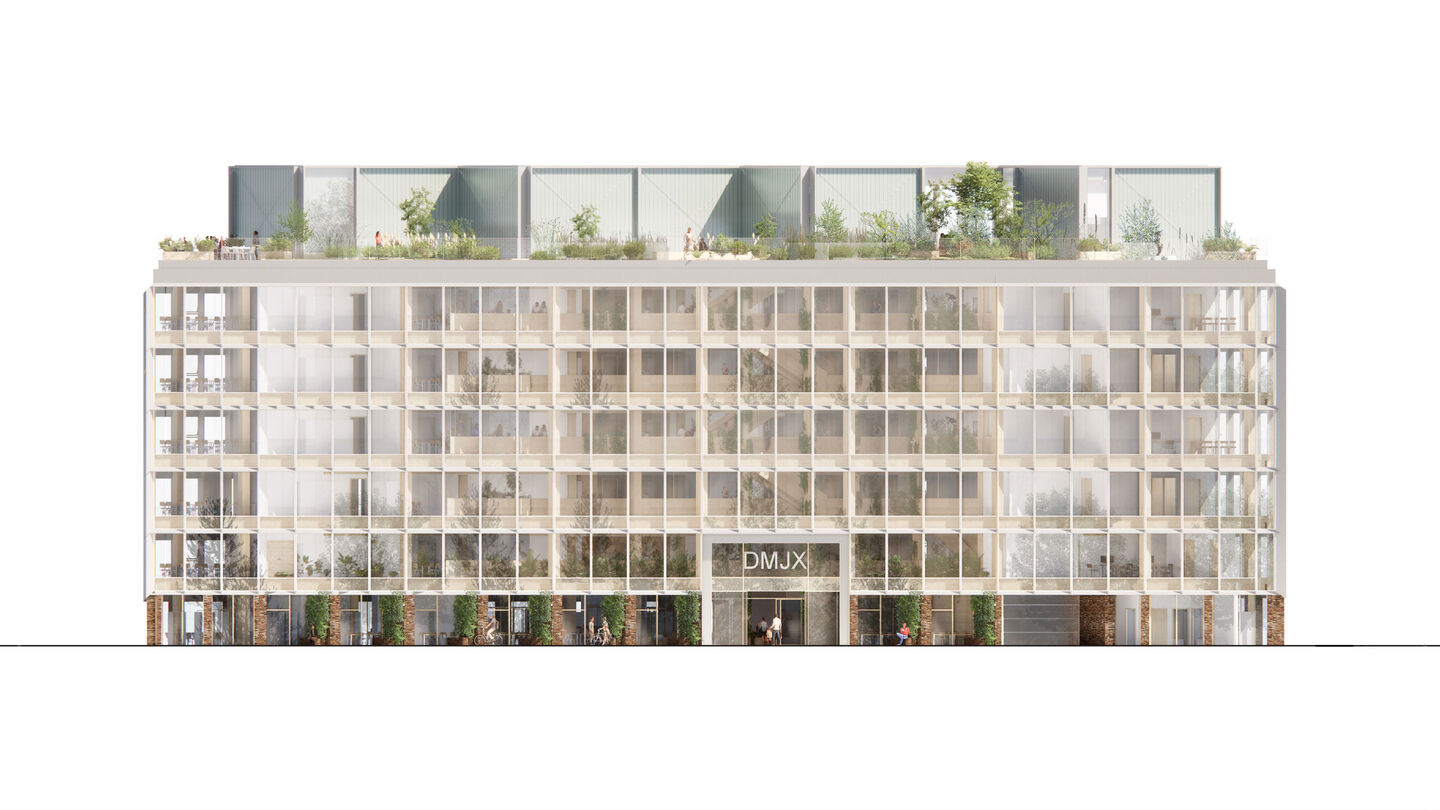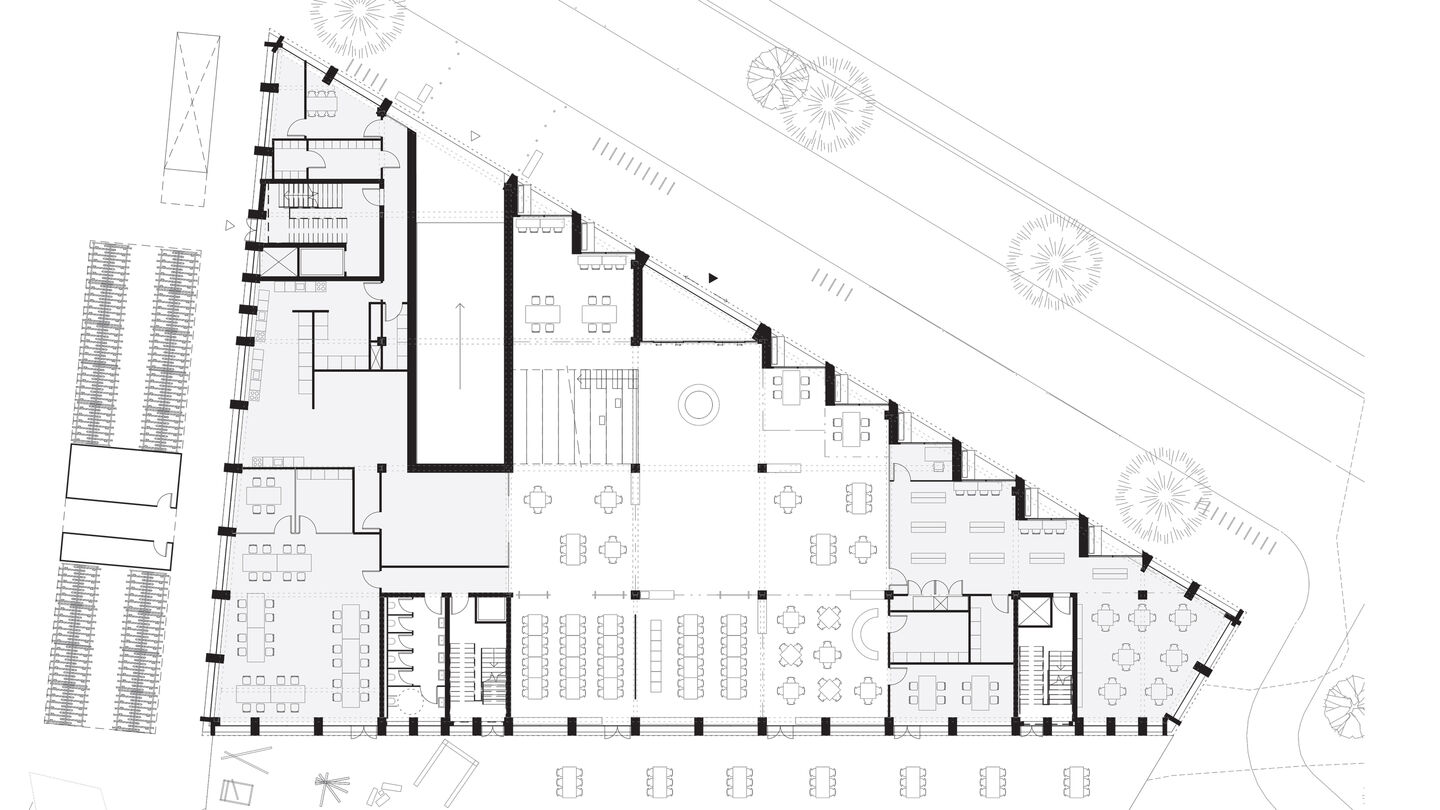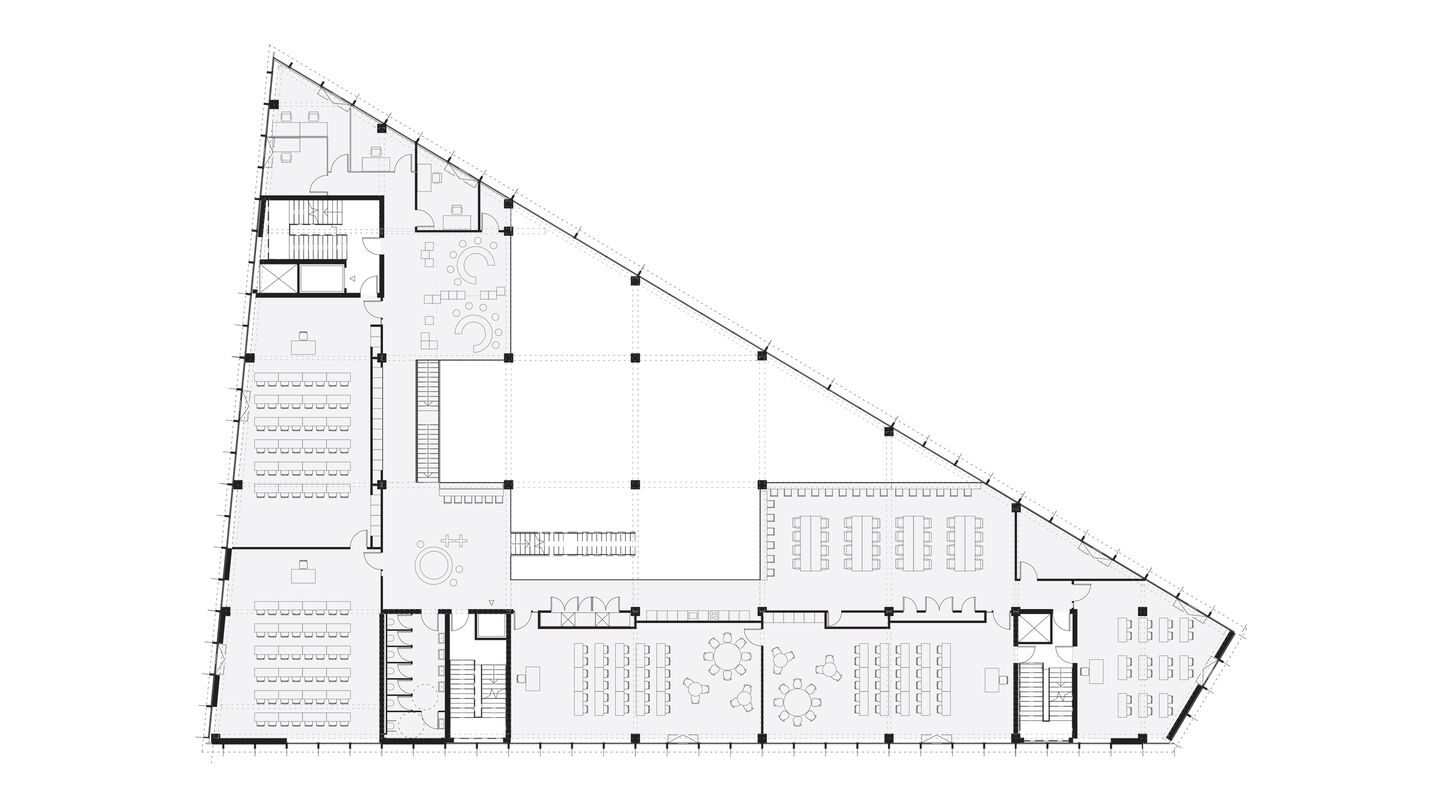 Name: DMJX Copenhagen
Type: Competition proposal
Program: Education
Client: DMJX
Size: 7000 m²
Location: Copenhagen DK
Year: 2021
Collaborators: MTH, Moe
Image credits: ADEPT + Artefactory

Team: Anders Lonka, Martin Laursen, Martin Krogh, Simon Poulsen, Paul Mas, Ola Kiraga, Michael Field, Krasimir Krumov, Karol Kuźniak, Jakob Norén