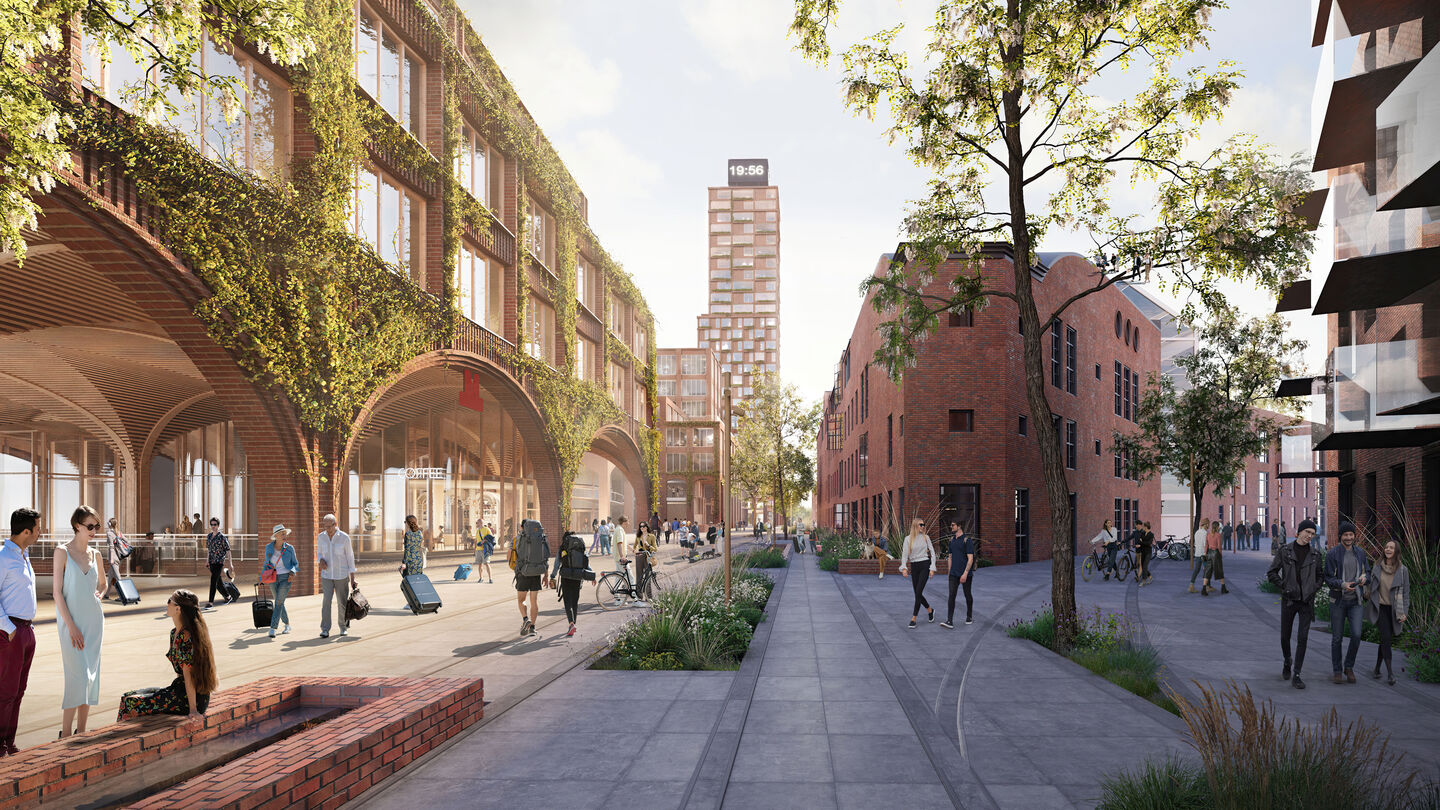 Copenhagen South
Opening in 2024, a new metro stop will be a part of the future significant public transport hub - the expected 30,000 daily passengers making the Copenhagen South station one of the busiest in the country. A new masterplan for the area combines infrastructure, green mobility and urban life in a characteristic hybrid between modern transport hub and a locally anchored neighbourhood.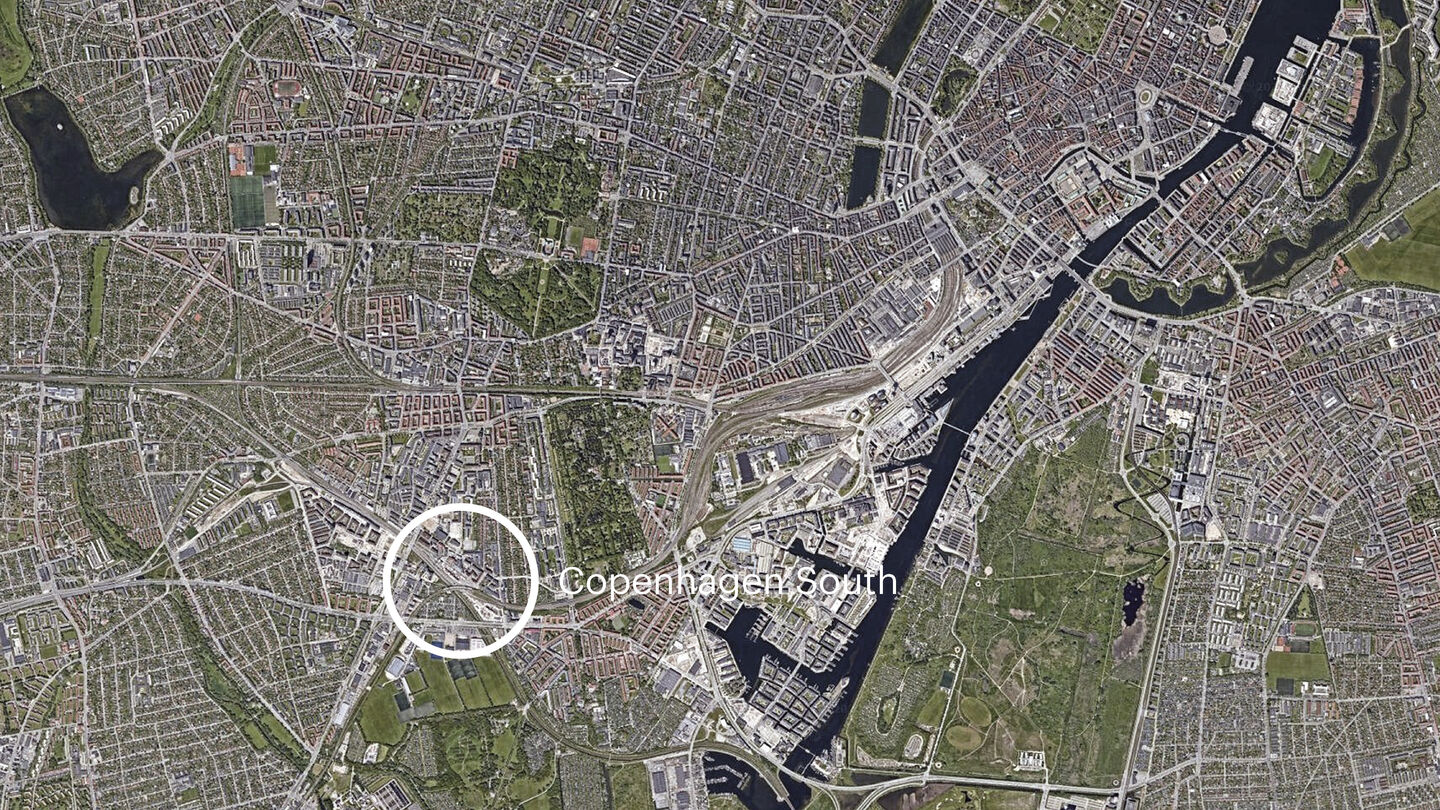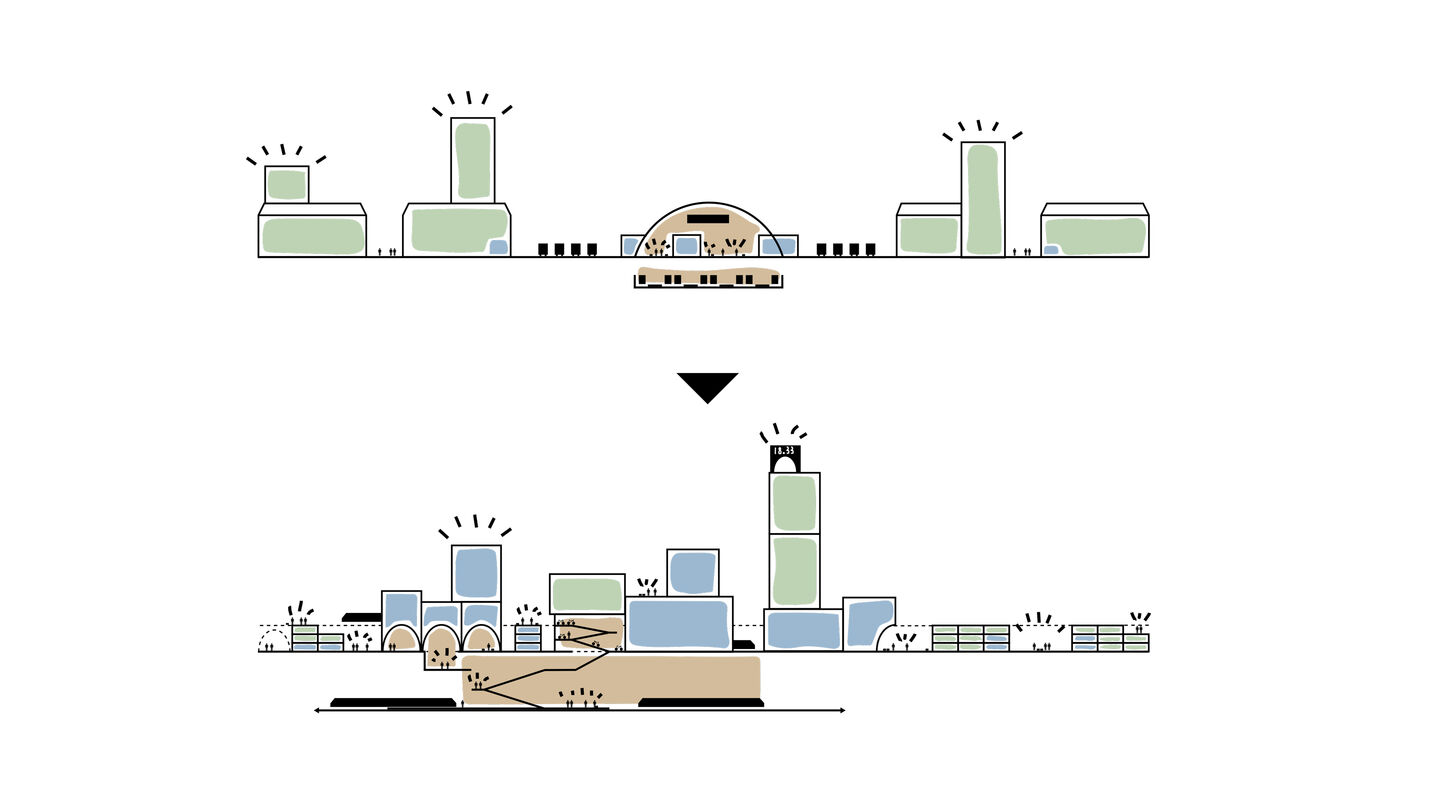 Holistic sustainability: The plan is formed by focus on both the regional, district and neighbourhood scale, using the Copenhagen Municipality sustainability parameters to continue biodiversity corridors and green urban connections.
Placemaking: As a former industrial site, Copenhagen South will be developed in dialogue with its historic footprint, integrating historic traces and material character in its new identity.

Community building: The masterplan turns the station area from an isolated transport machine into a mixed neighbourhood, prioritizing public functions, green public transport and bicycles.
Human scale: The neighbourhood will grow both horizontally and vertically, emphasizing active edge zones and safe transitions as well as well-defined public spaces.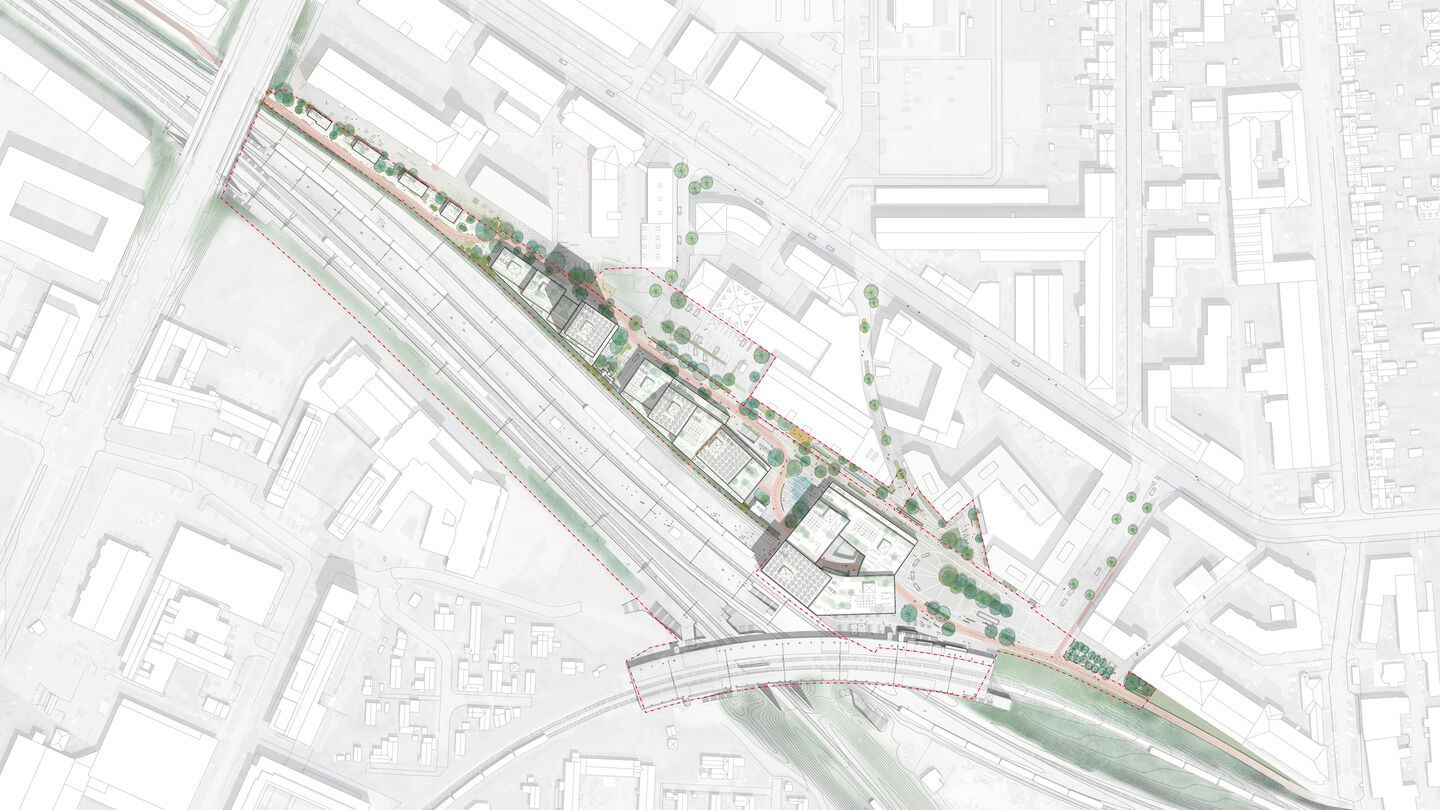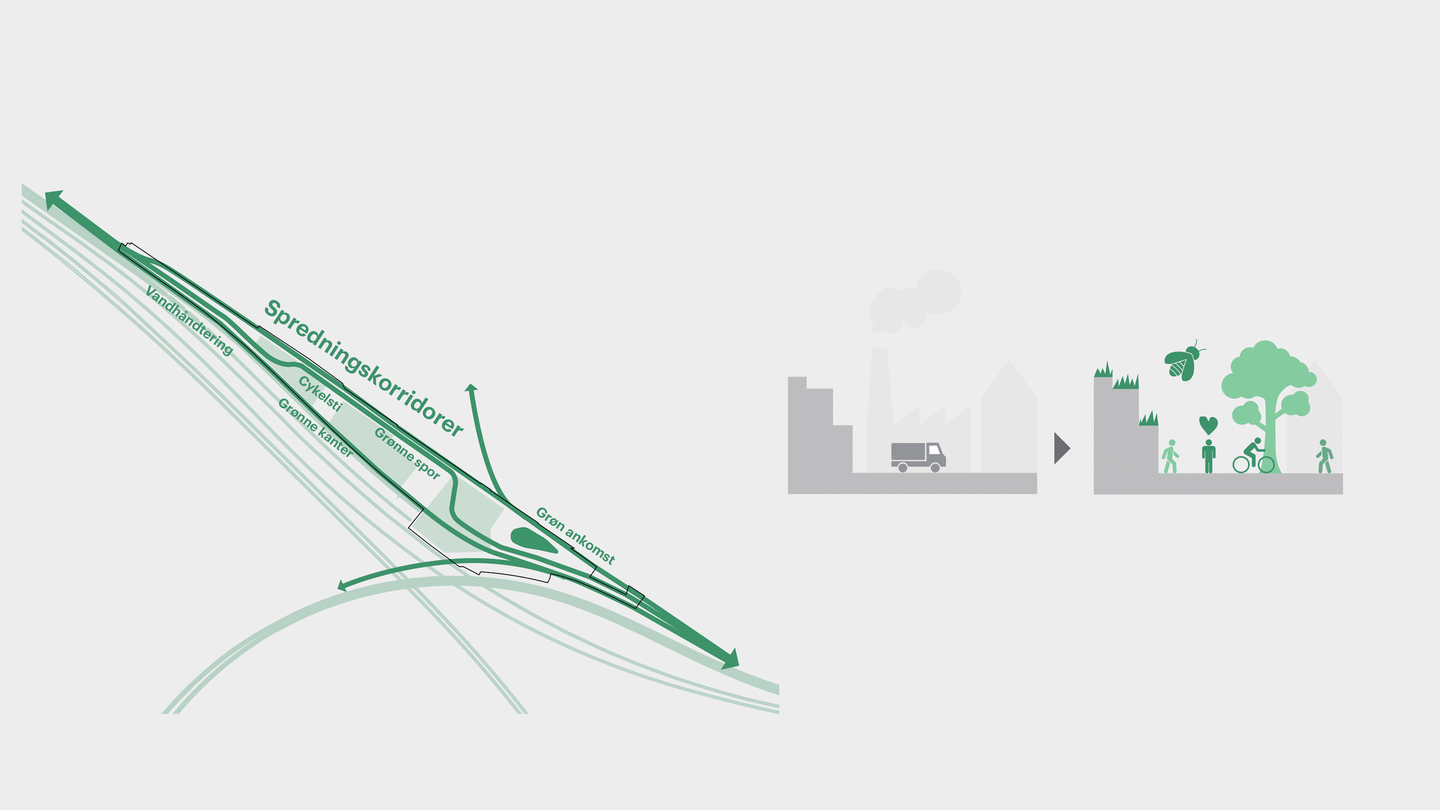 The plan for Copenhagen South is based on five central development strategies to create a robust framework for the new neighbourhood.
1. From 'grey' and industrial to vibrant and green
2. From undefined to defined and safe
3. From divided urban areas to connected city
4. From historic traces to dense and mixed
5. From connection to experience
The masterplan has a foundation in the balance between visionary and pragmatic by emphasizing connections to the existing city, while at the same time pointing to new strategies for integrating urban life, safety and climate adaption.
The result is a new urban hybrid between the modern transport hub and a locally rooted urban environment.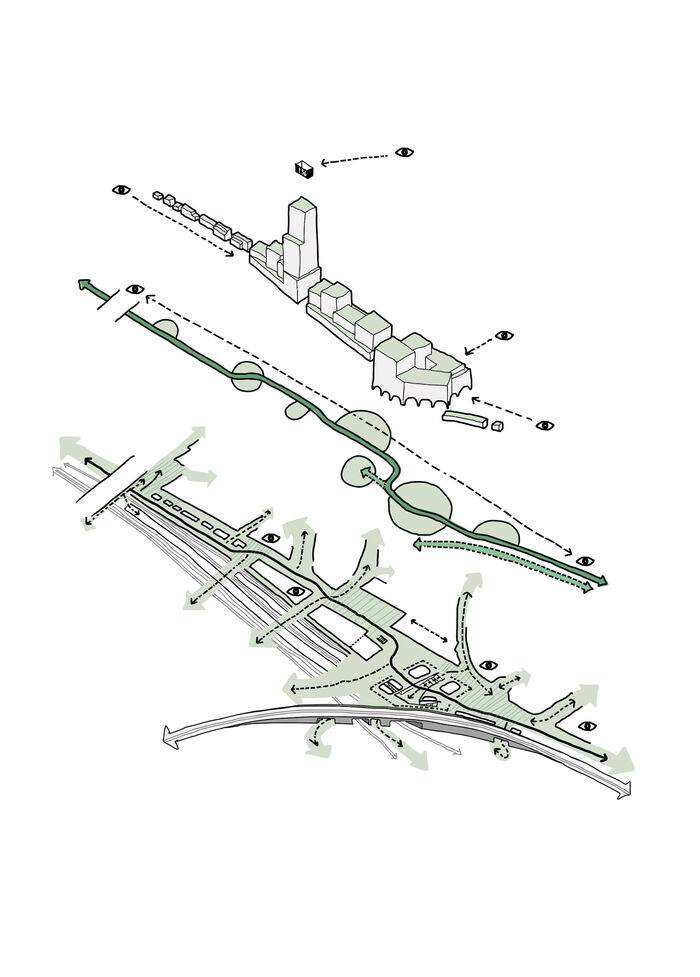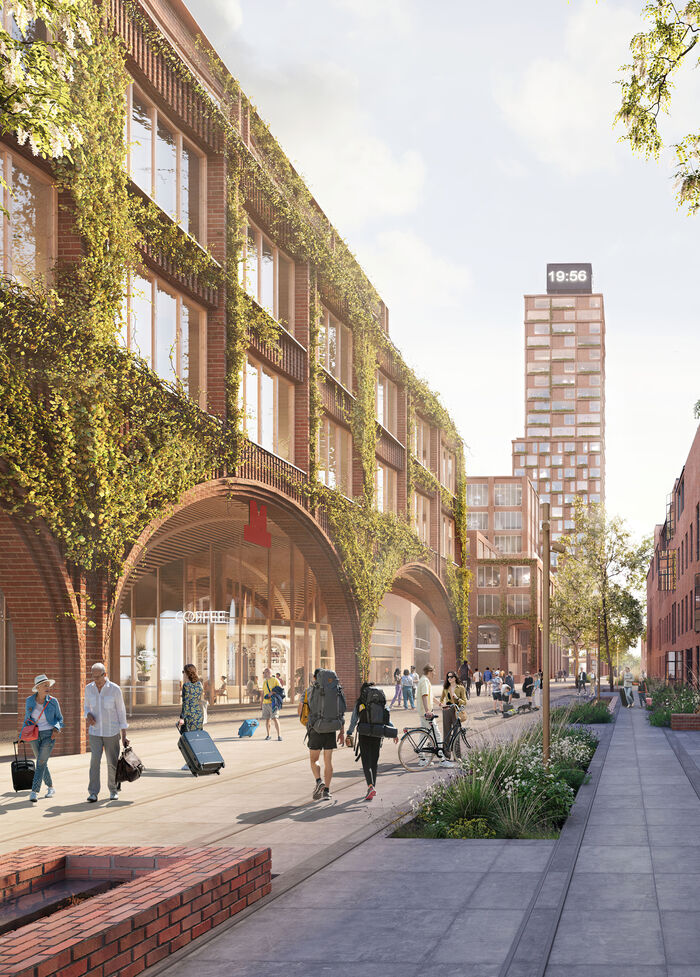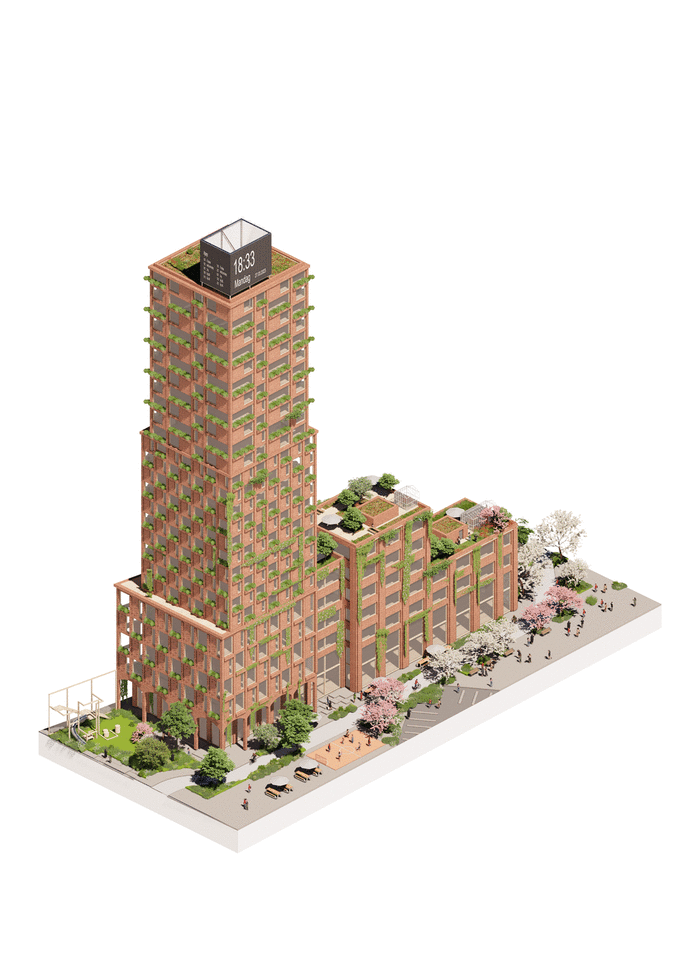 " ... an exciting proposal and many innovative ideas on how to to create the best possible urban environment around the station and positive connections to the neighbouring areas. Strategies for the public space offers great flexibility and contributes to Copenhagen's goal of being the world's best cycling city"

Nina Kampmann,
Head of Development and Innovation Metroselskabet I/S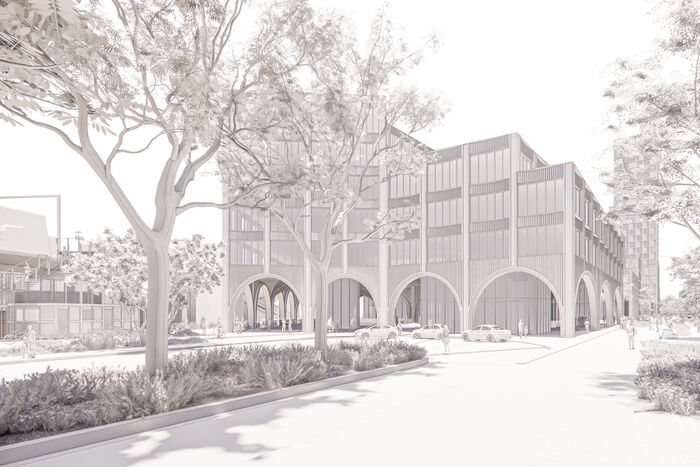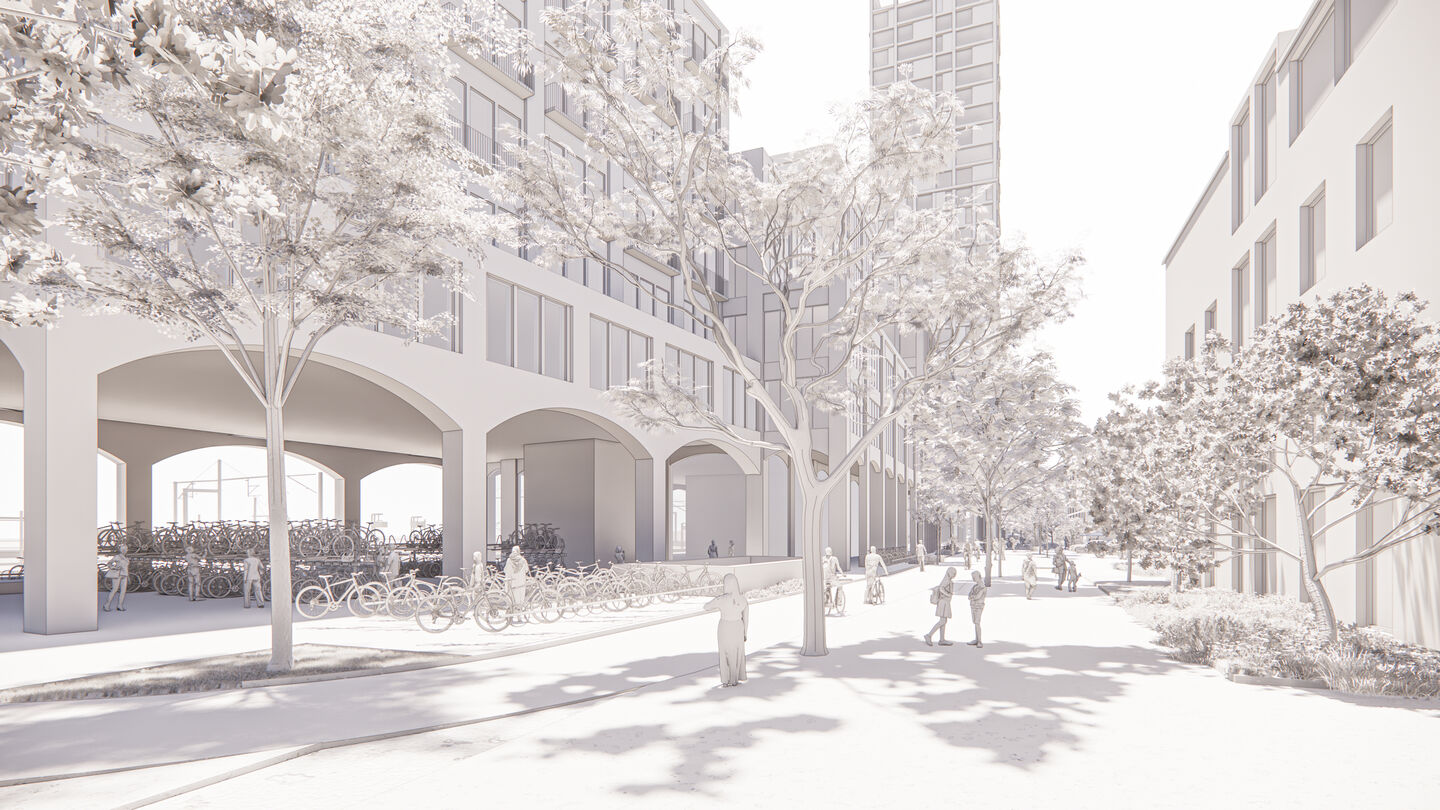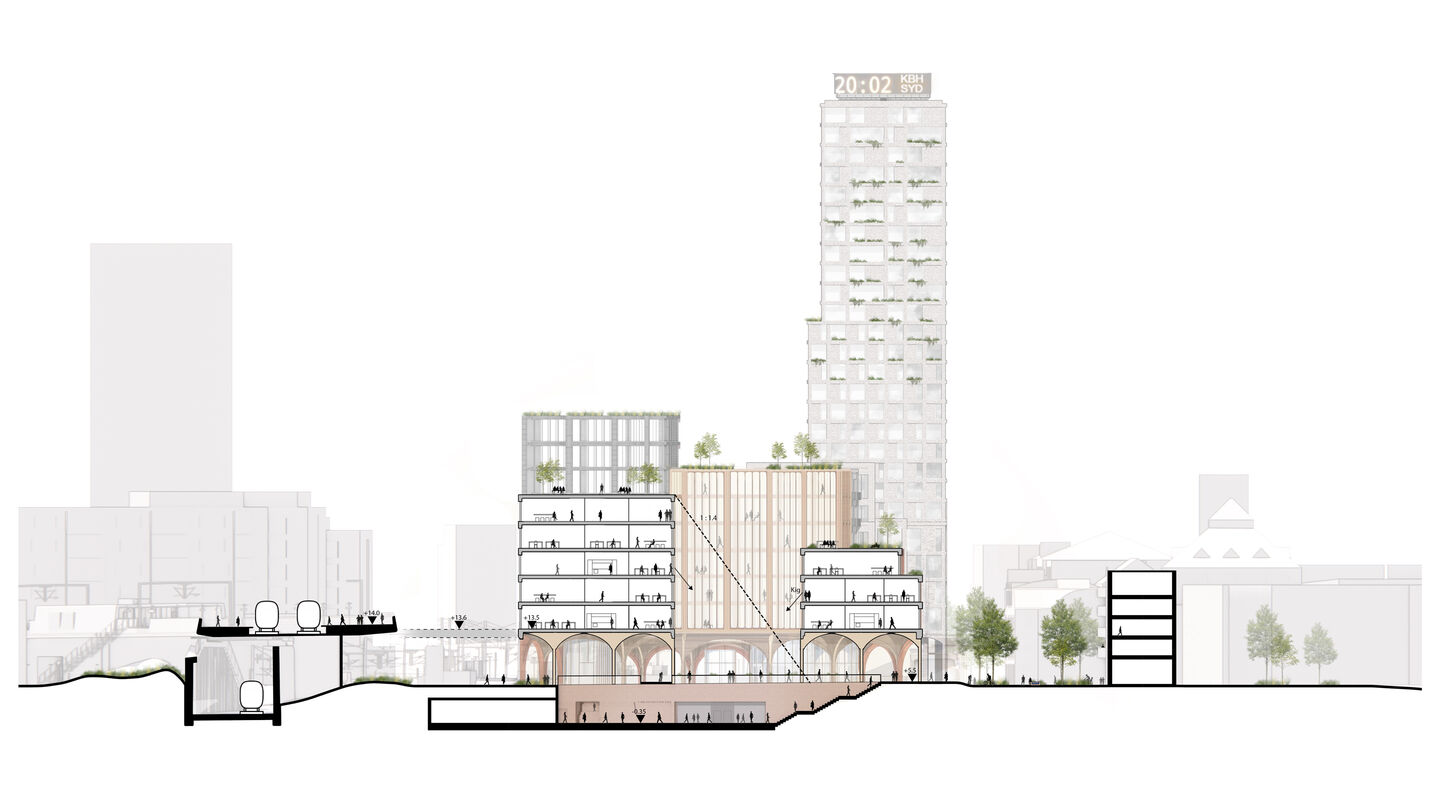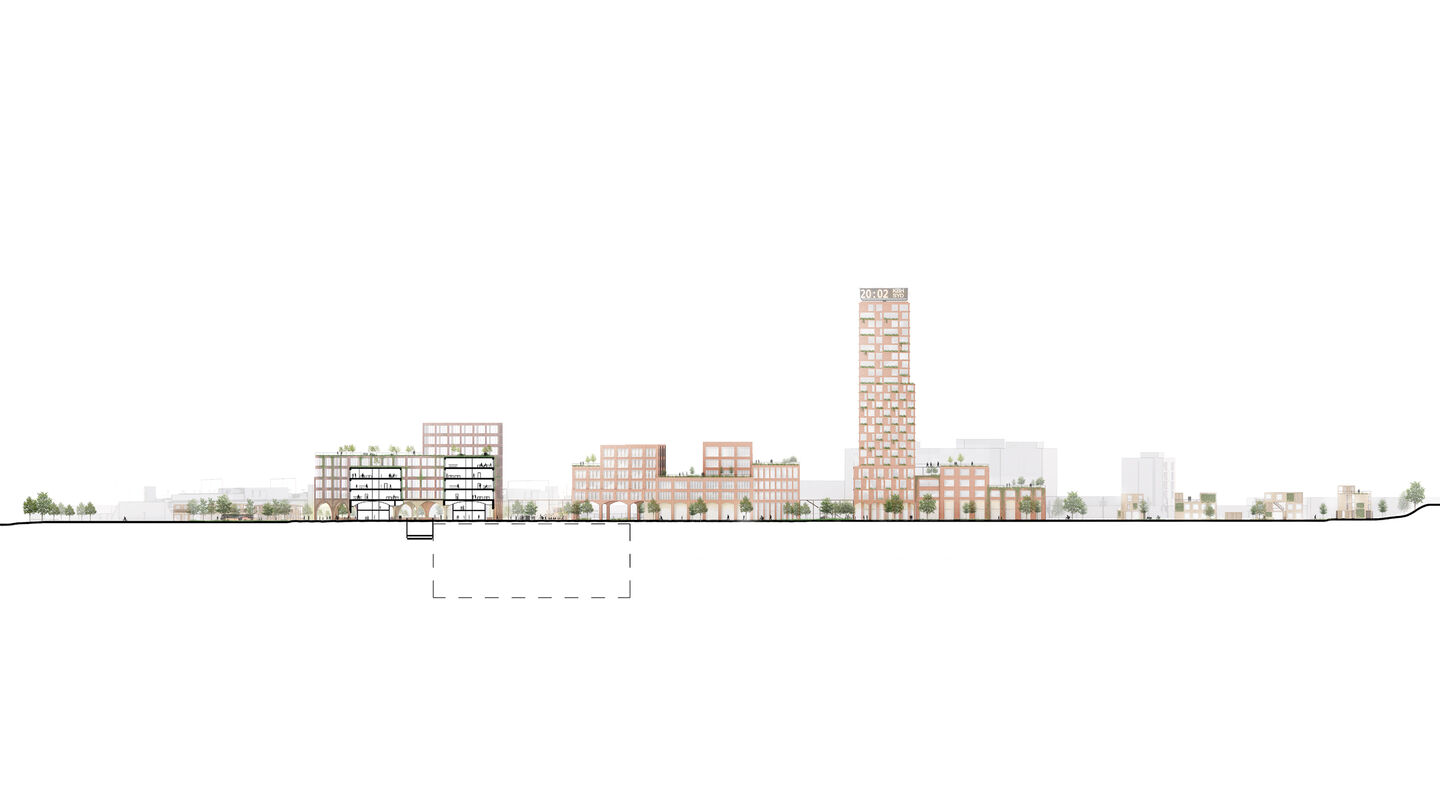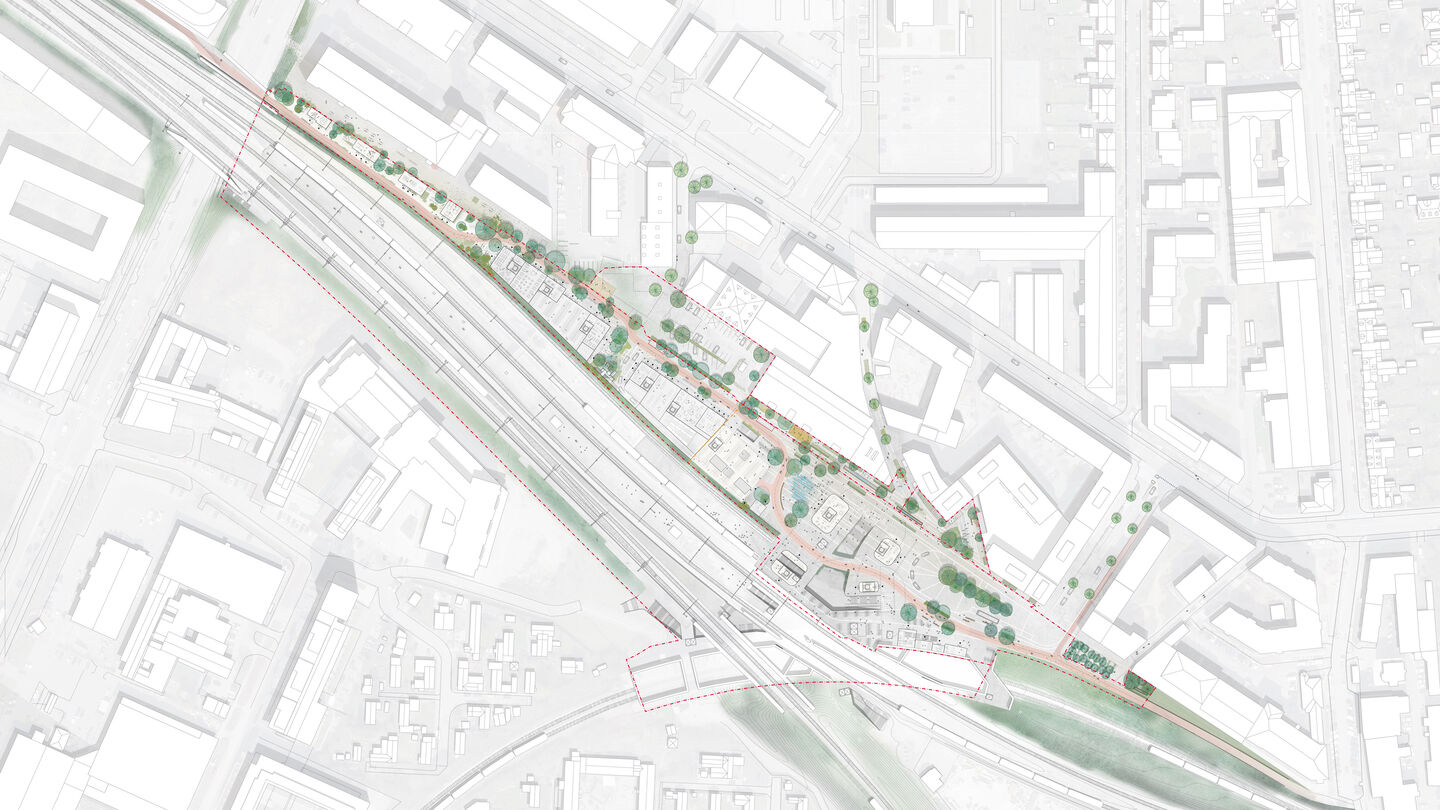 Name: Copenhagen South
Type: Competition 1st prize
Program: Masterplan
Client: Metroselskabet I/S
Size: Under investigation
Location: Copenhagen
Year: 2023
Collaborators: Holscher Nordberg, LYTT, Artelia, Realise Danmark
Image credits: ADEPT, Holscher Nordberg, Vivid Vision

Team: Martin Laursen, Martin Krogh, Anders Lonka, Simon Poulsen, Jens Peter Nielsen Christoffer Breitenbauch, Eva Hviid, Daniel Nolkrantz, Mei Lui