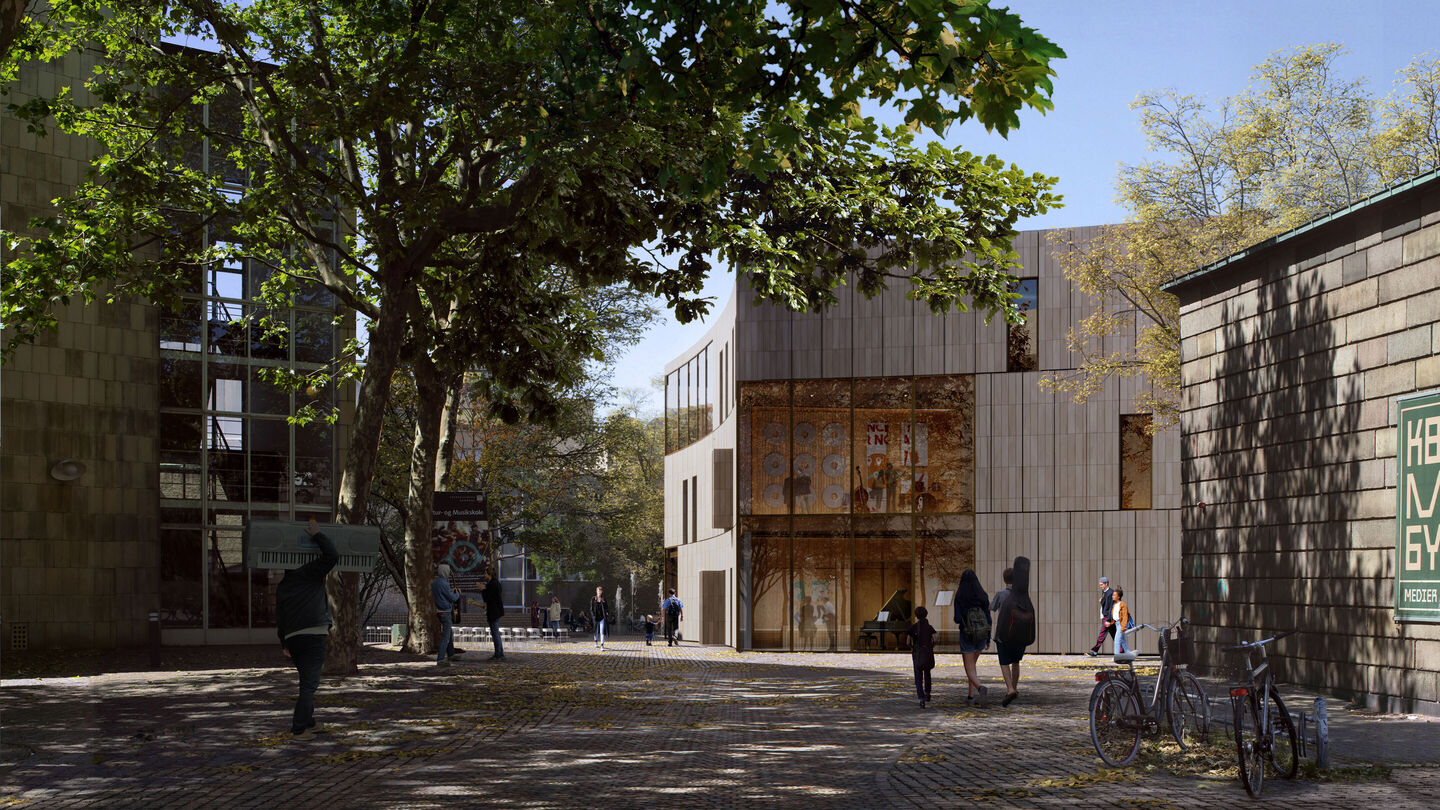 Conservatory Grounds
The new Culture and Music School creates a vibrant and distinctive urban space rather than an individual iconic building. Respectfully adapted to the striking architecture of its surroundings, the school is a new cultural destination - a pivot for creativity and music.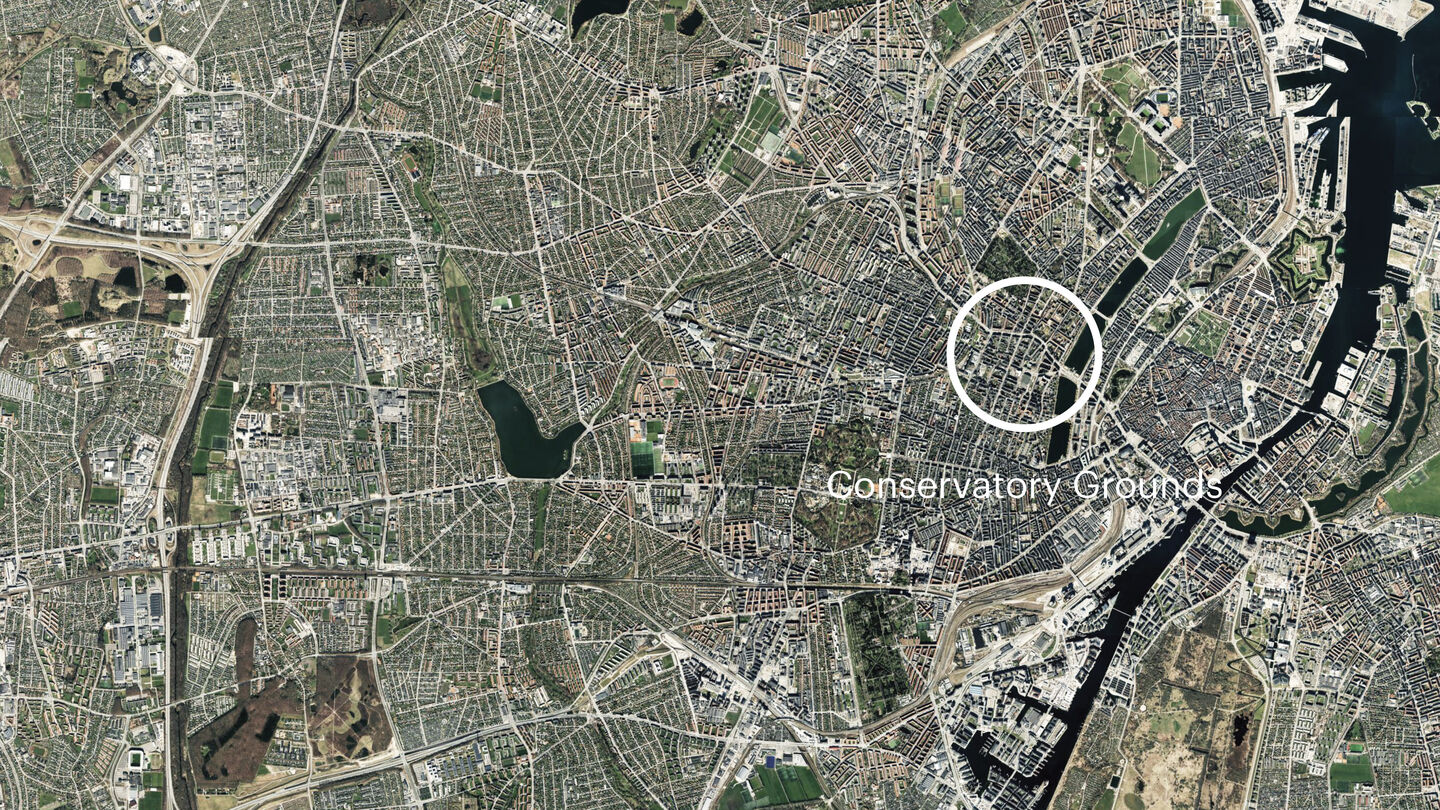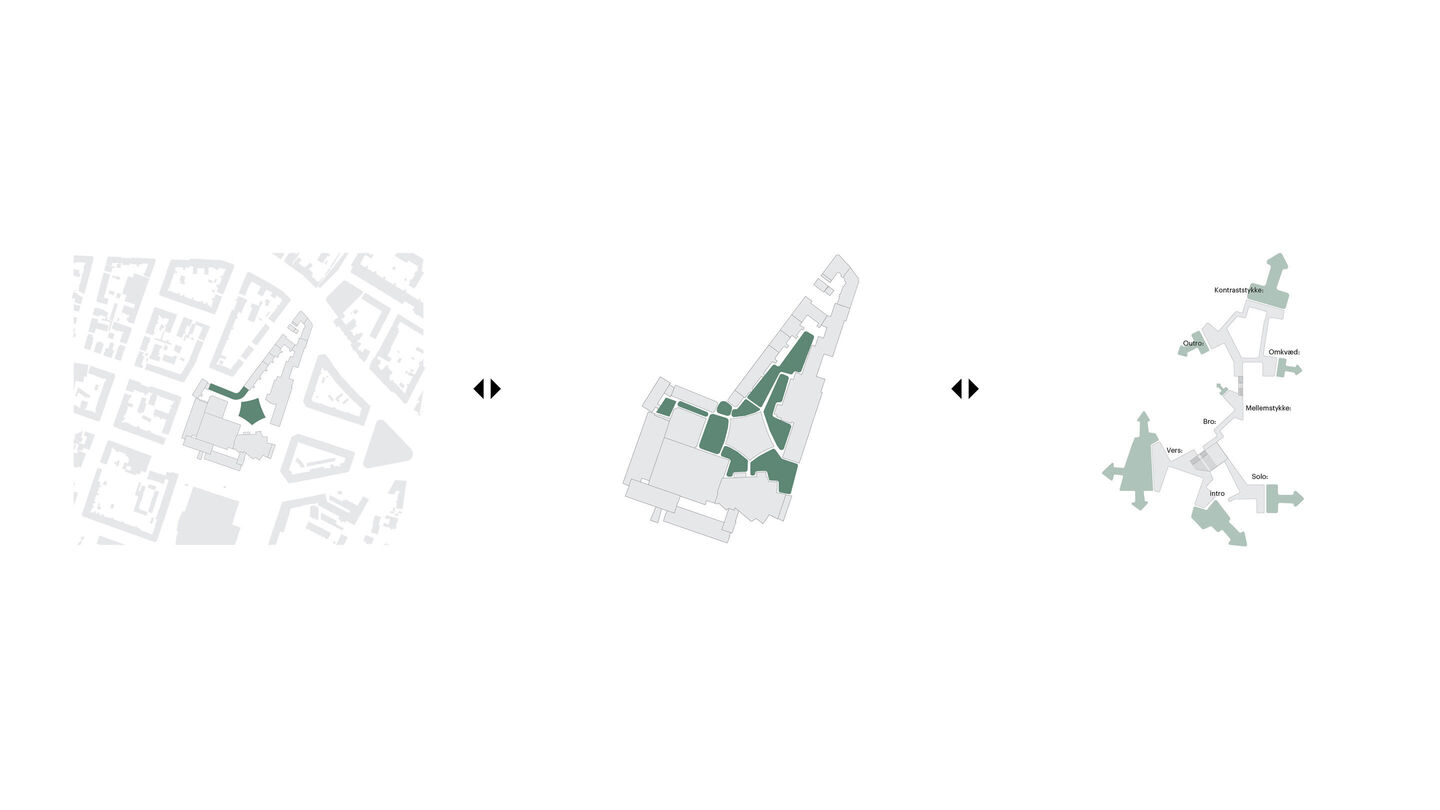 Holistic sustainability
The school is designed to supporting the municipality's goal to become carbon neutral by 2030. The aim is as minimum DGNB Gold and the design focus on optimizing flexibility, robustness, materials and construction.

Placemaking
The school will create a new cultural, creative and musical destination for all ages that blurs the typical boundaries between city and building.
Community Building
The building will be a popular alternative to the Royal Conservatoire and enable a wider range of common learning opportunities in music, film and art as well as provide a new local meeting place.

Human scale
In both architecture and materials, the proposal reflects the scale and identity that already exist but opens up to meet users with eye height activities.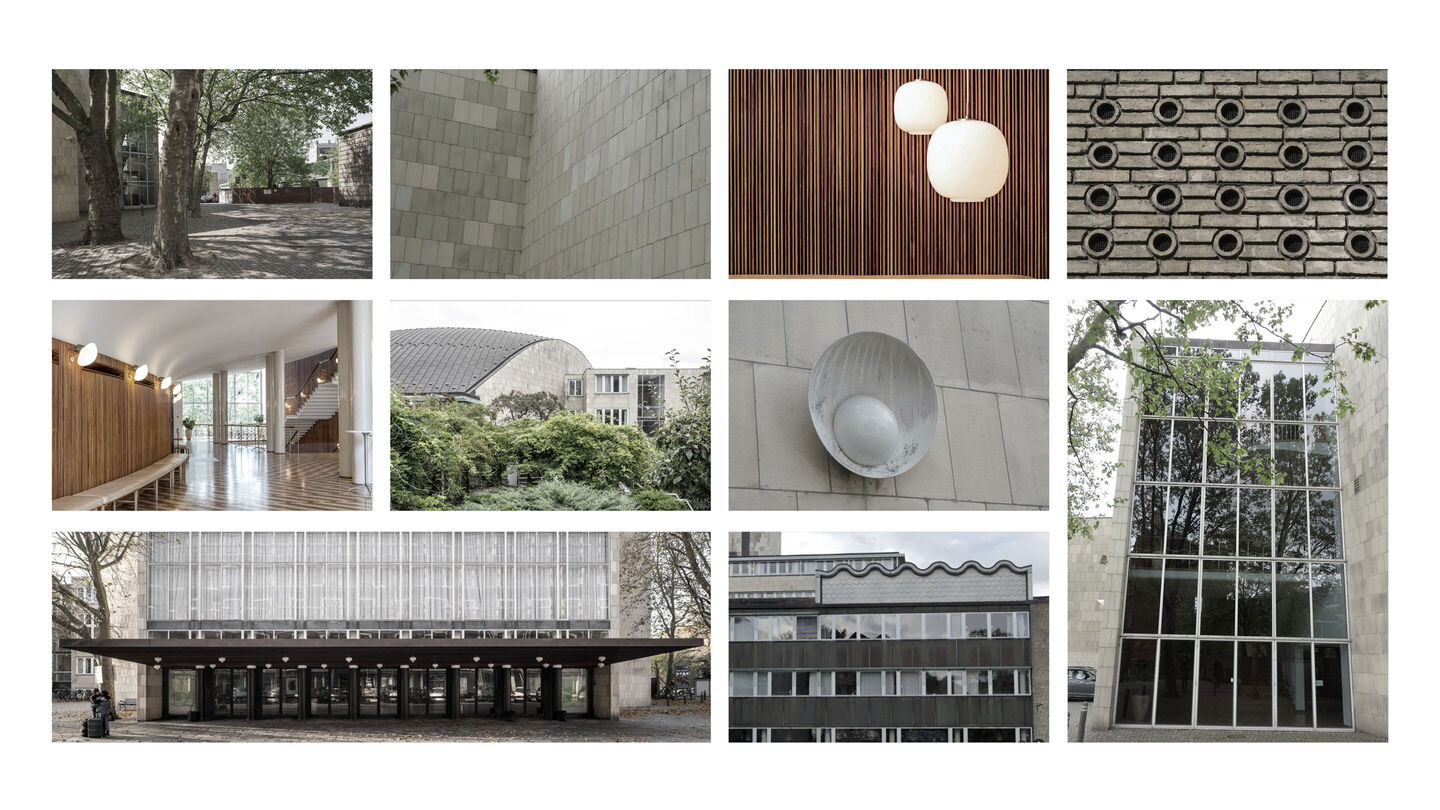 The competition site is surrounded by both dense city as well as Vilhelm Lauritzen's listed Radio House buildings and concert hall, the latter an important milestone in Nordic functionalism and nothing less than a masterpiece.
Key to understanding the character of the site, the Radio House is composed of a number of diverse buildings and façade proportions.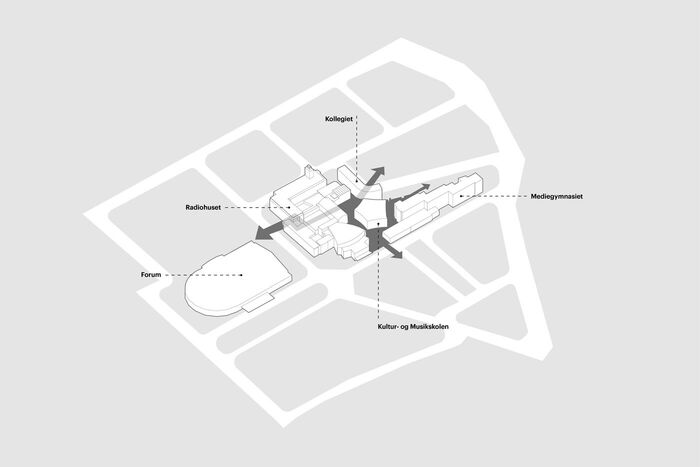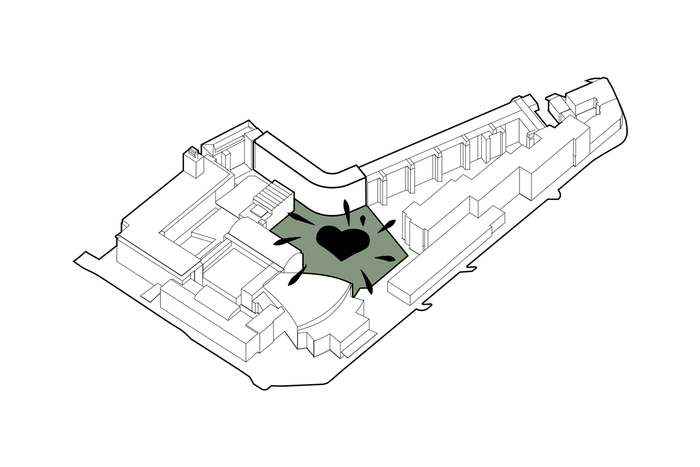 The Radio House concert hall stands out with curving facades and walls, creating the distinctive foyer. The homogeneous material palette with facades in light yellow tiles or bricks is a strong visual element.
In both architecture and materials, the proposal is humble in its interaction with its neighbours. It reflects the character that already exist here with a compact curved volume that pay homage to the Radio House expression.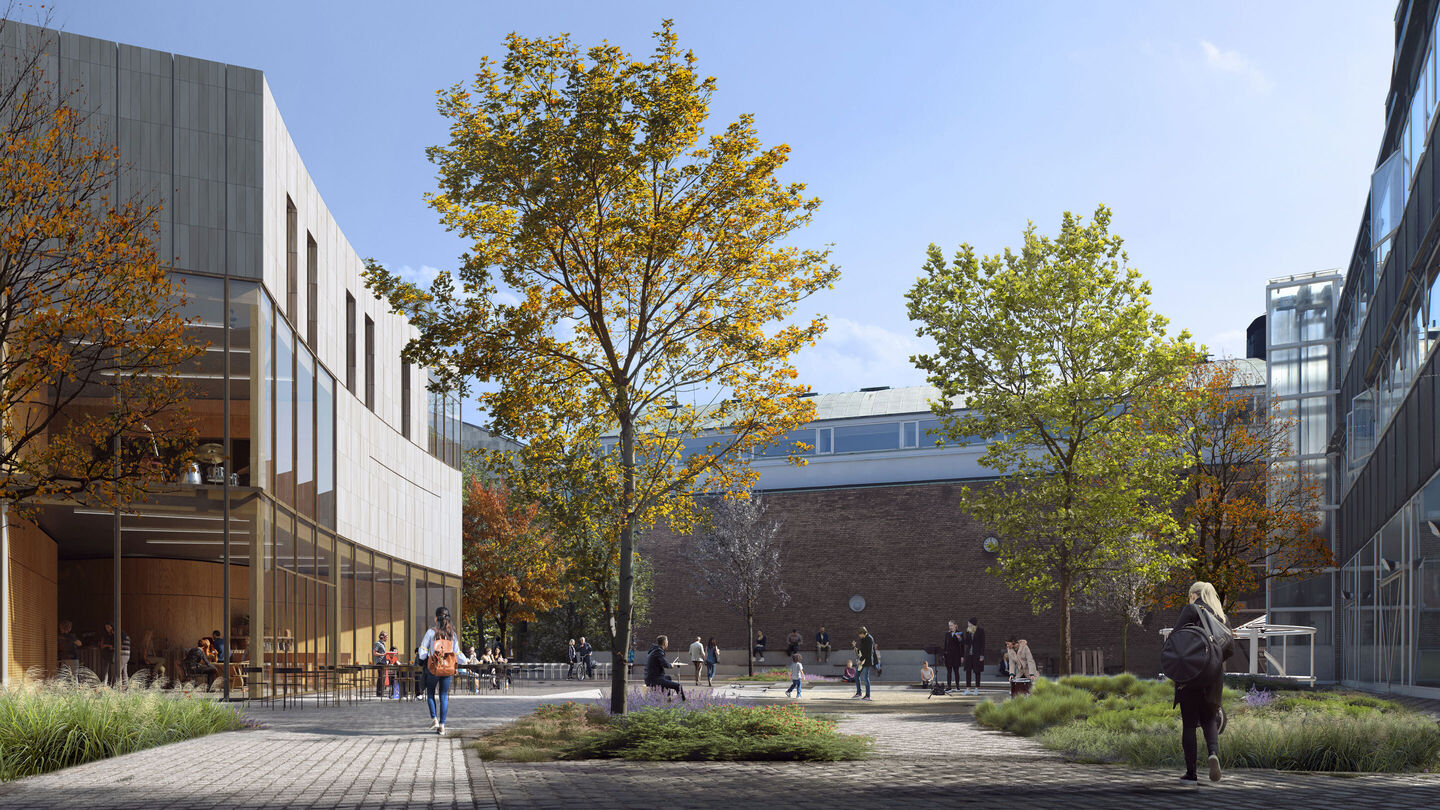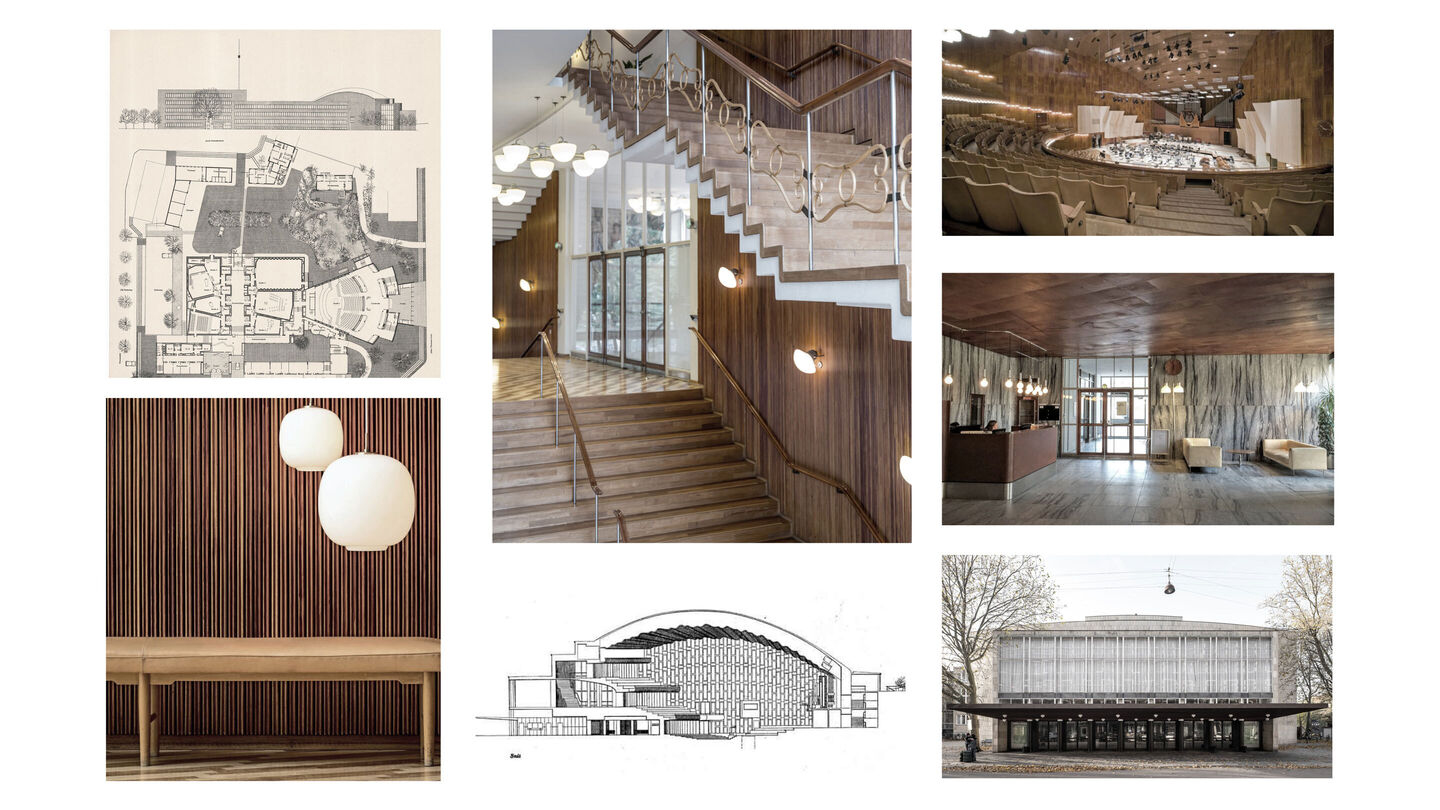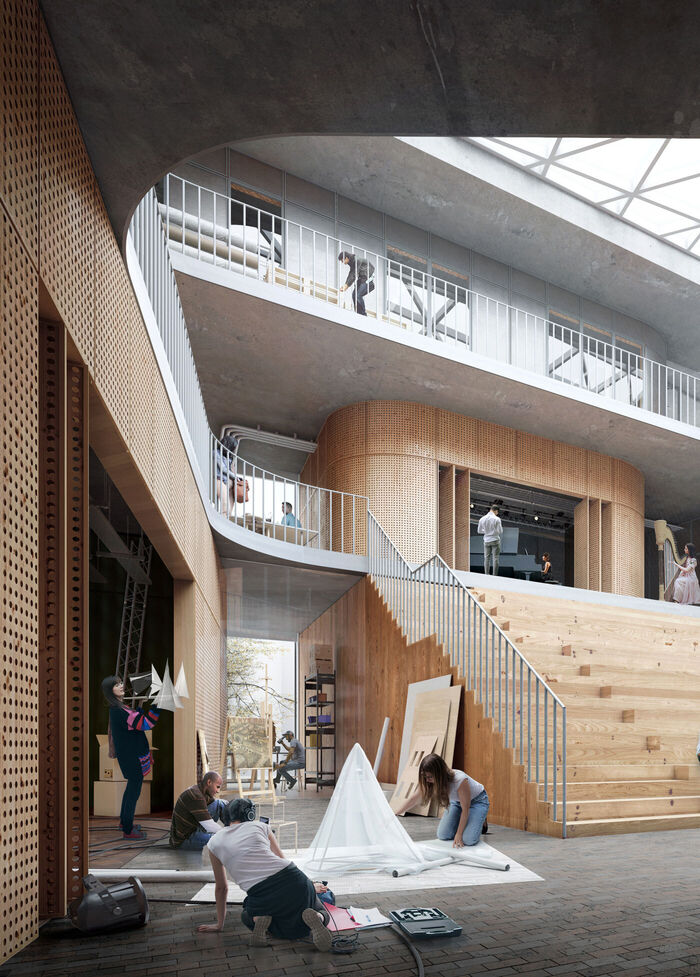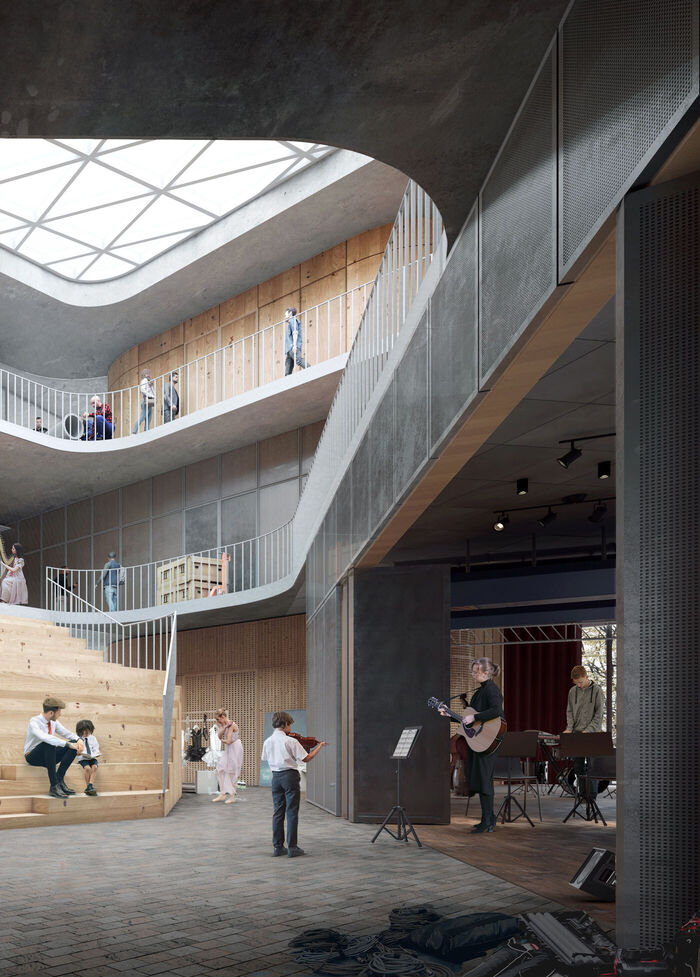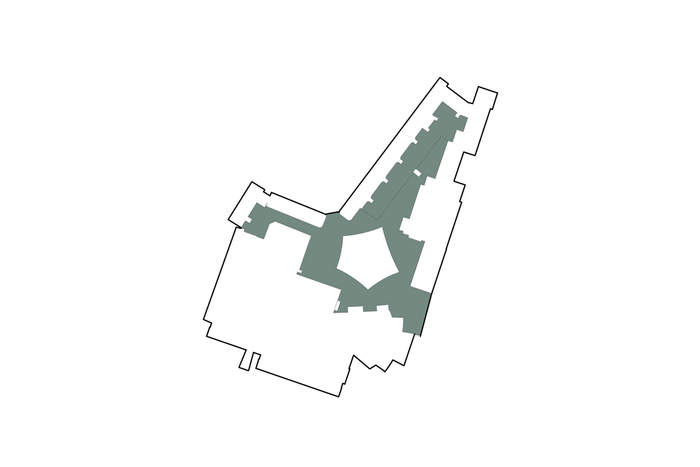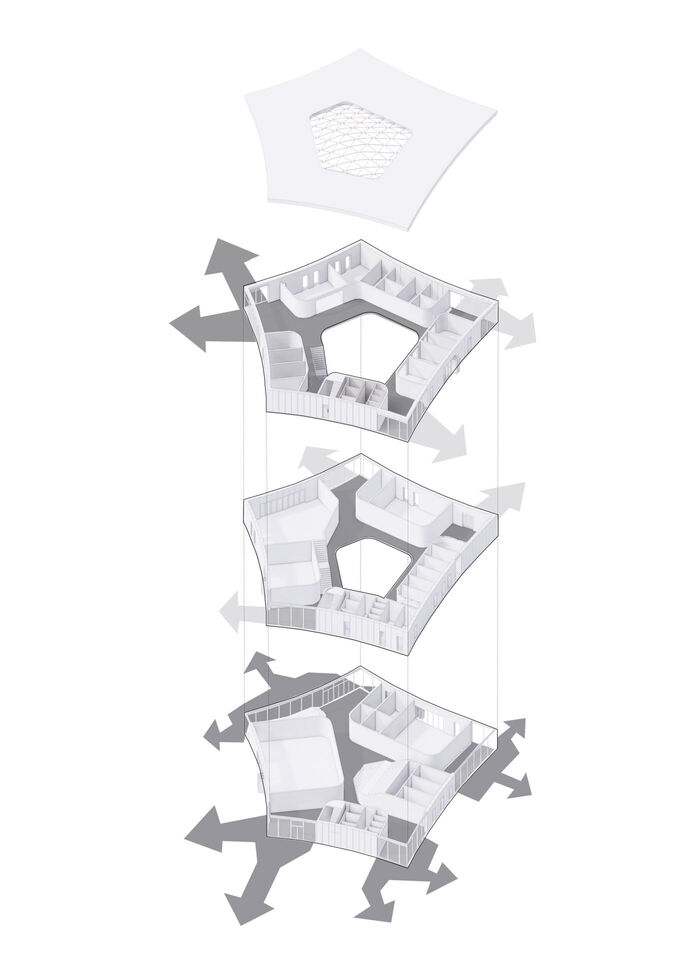 Between the existing and new buildings, active and green urban spaces unfold, creating new fronts and interactions between the buildings. The urban spaces become smaller squares, each with its own daylight, seating and informal scenes designed as part of the spaces. The intention is that life outside and inside the buildings merges to blur the typical boundaries between city and building.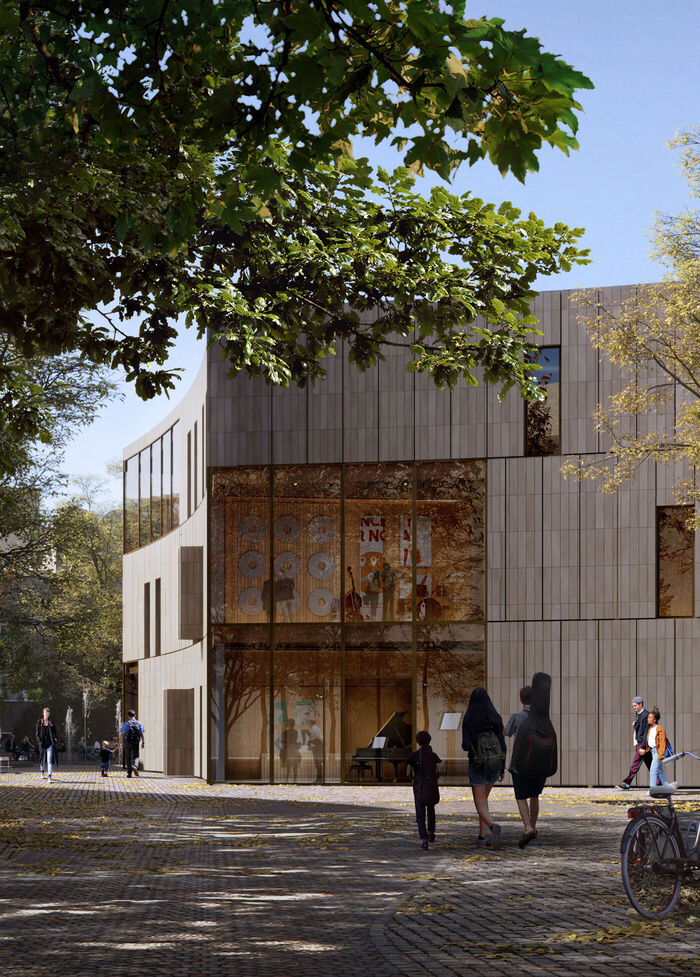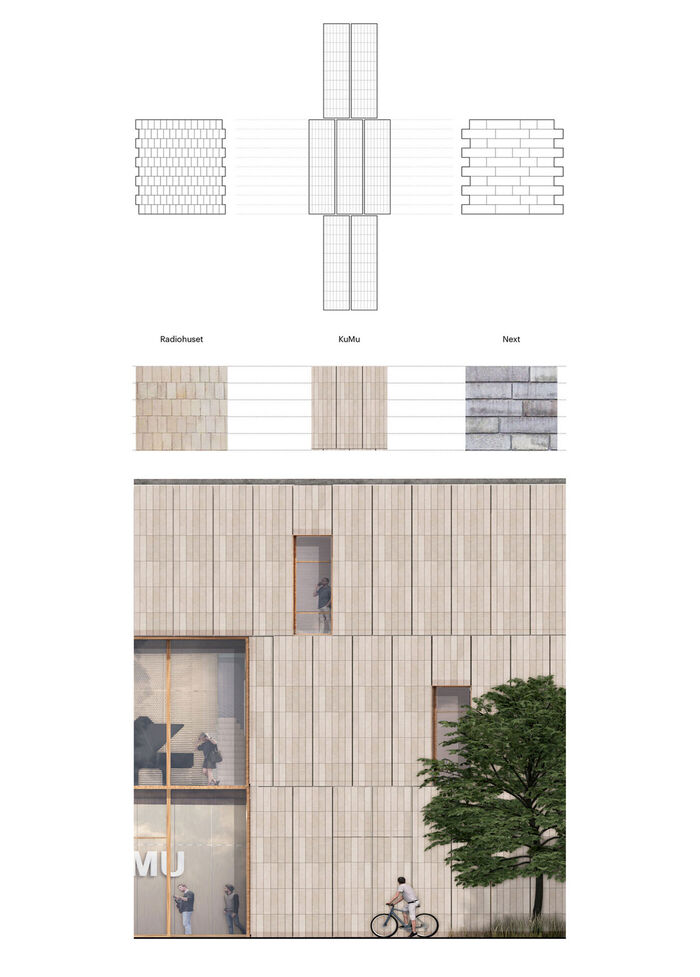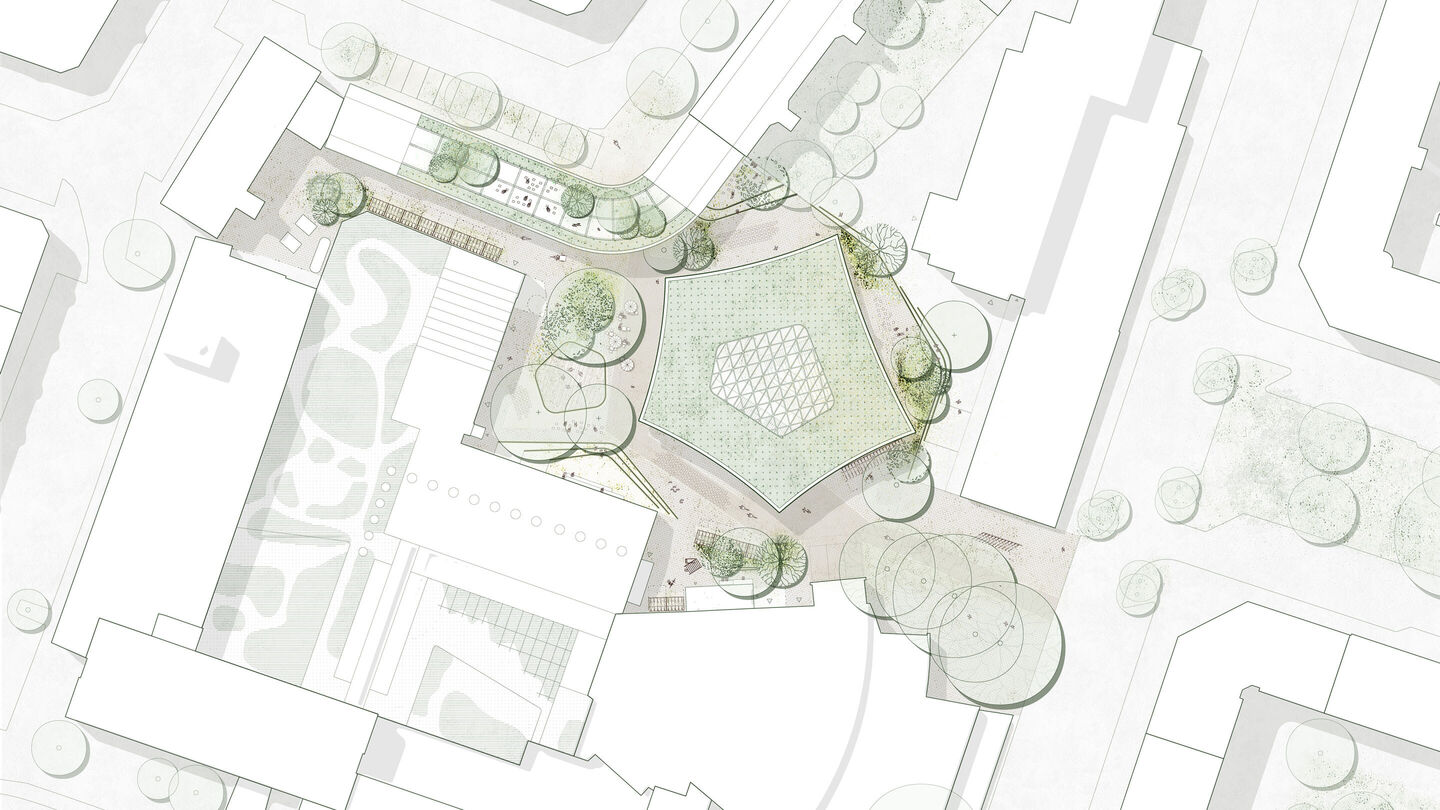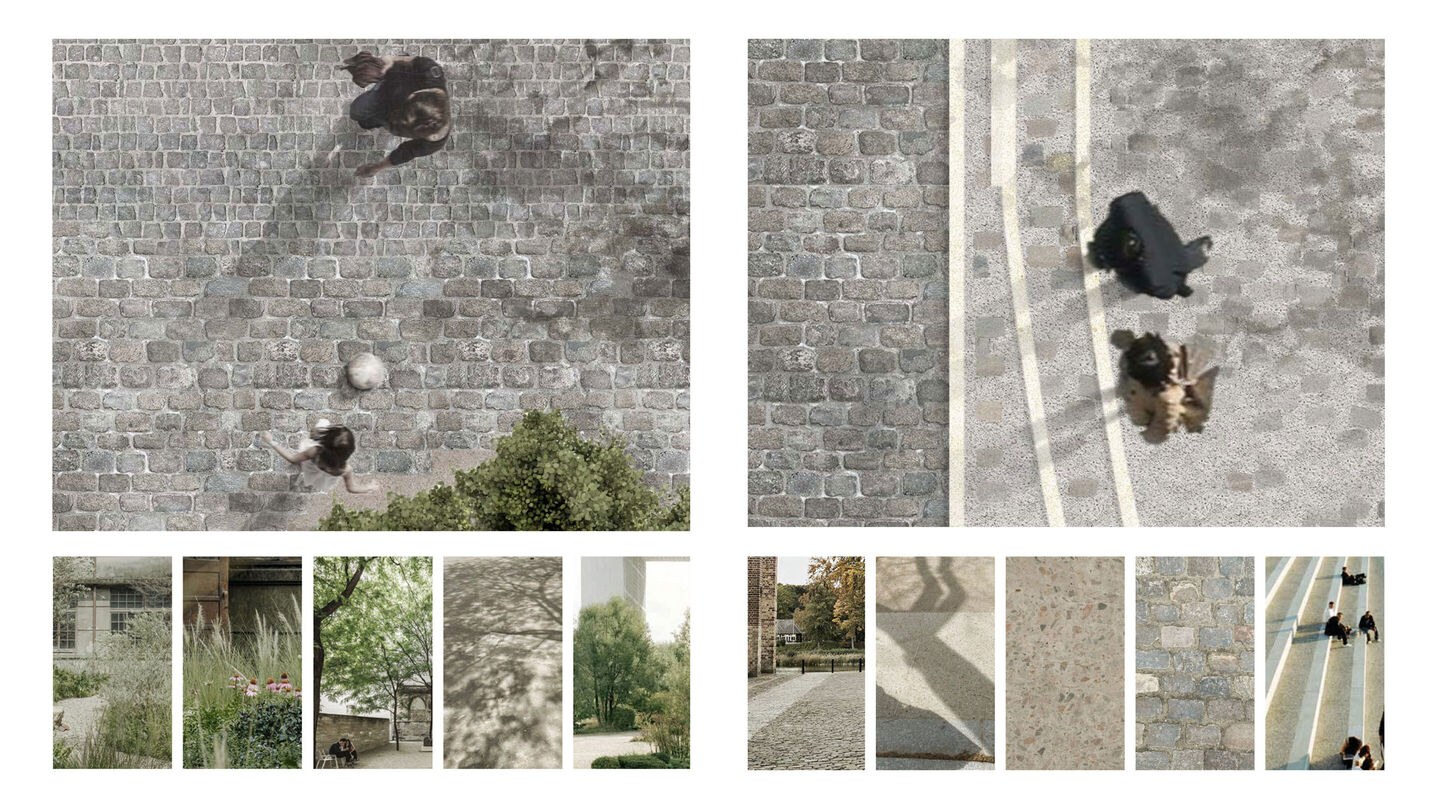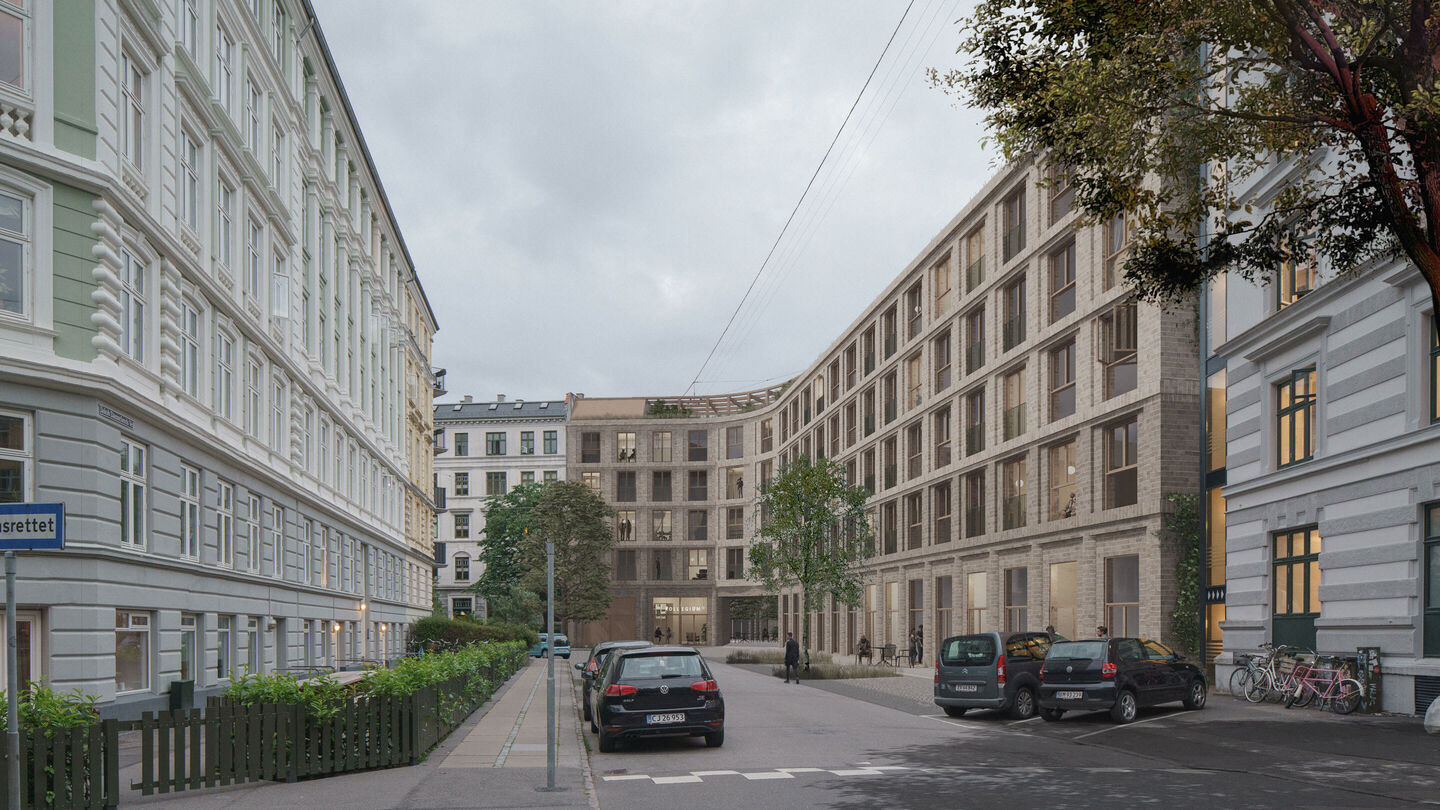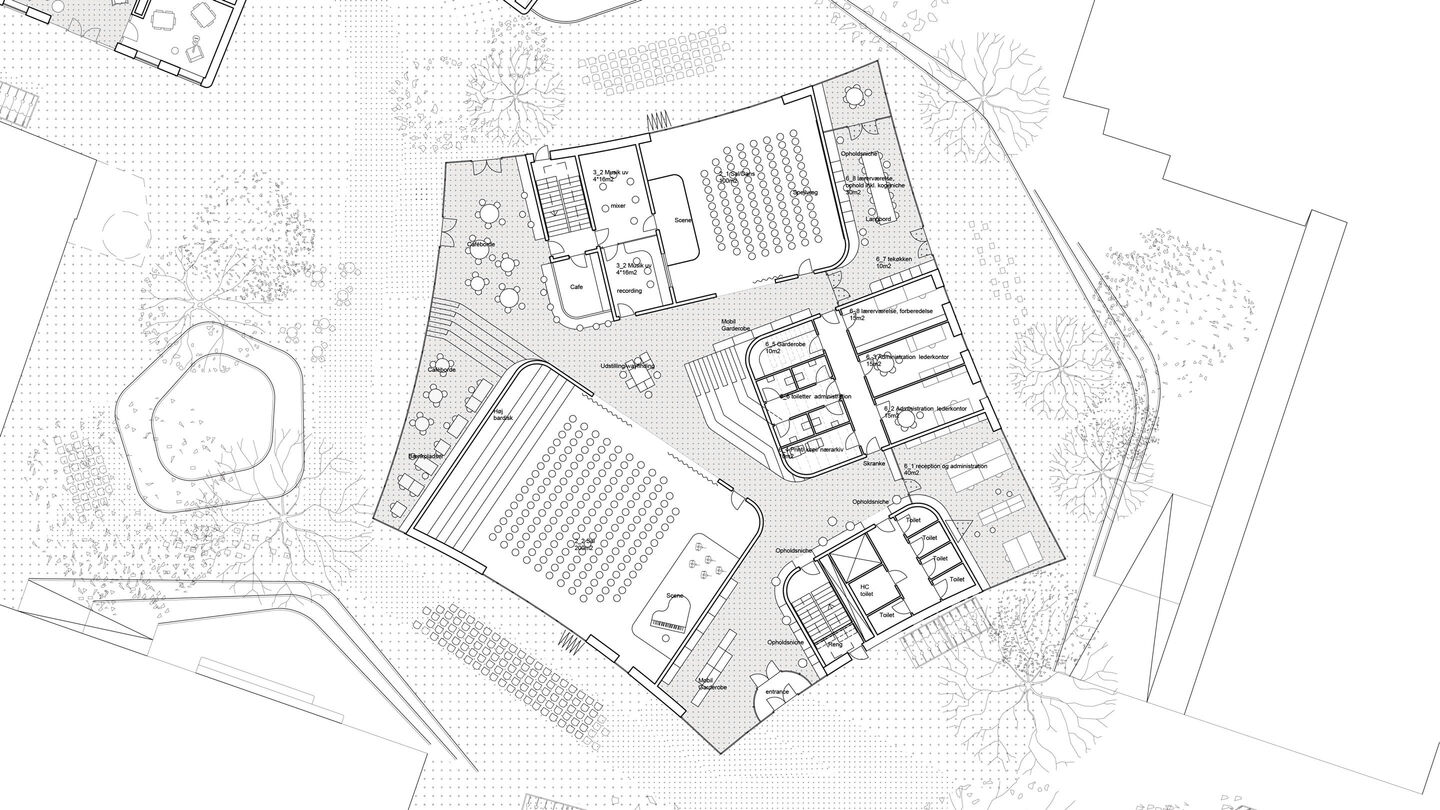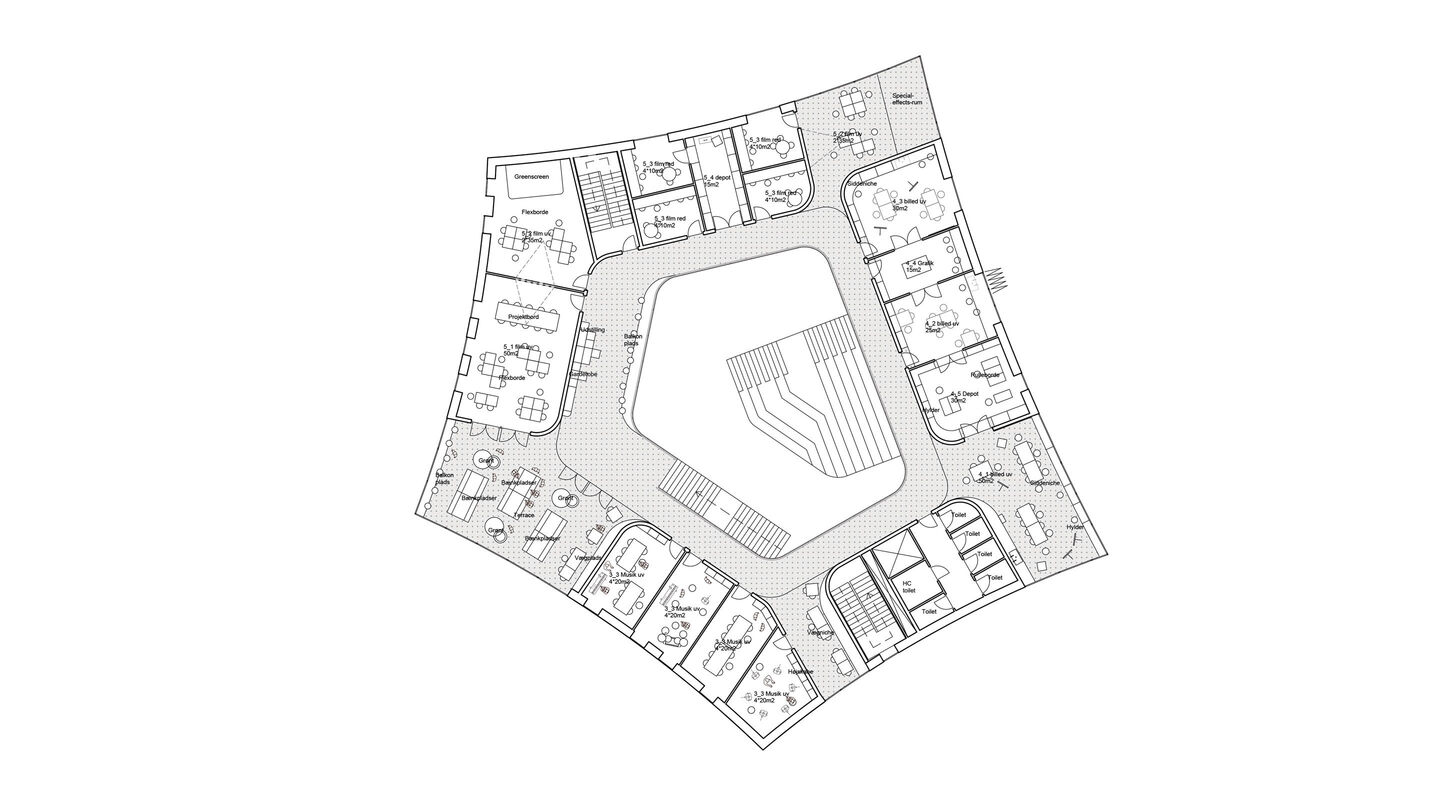 Name: Conservatory Grounds
Type: Competition
Program: Culture
Client: Frederiksberg Municipality
Size: 2.600 m² (+ 2.500 m² dormitory)
Location: Frederiksberg DK
Year: 2022
Collaborators: BOGL, Niras, NERD
Image credits: Visuals: Aesthetica Studio

Team: Martin Laursen, Martin Krogh, Anders Lonka, Simon Poulsen, Tatyana Eneva, Athanasia Tatli, Anton Pettersson, Elina Leuba, Morten Aagaard