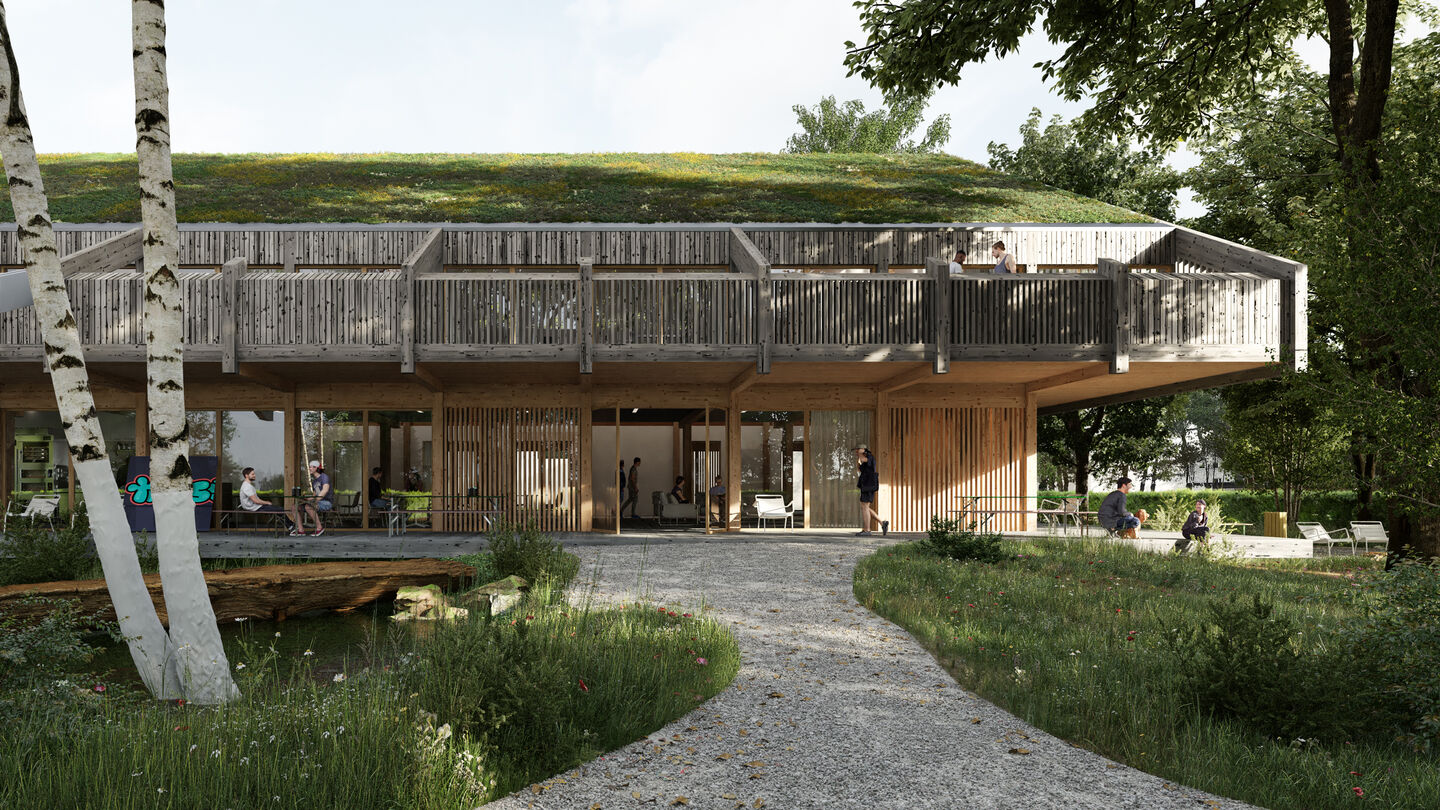 Community House Horn
The design is based on circular principles with upcycled wood facades, designed for disassembly with a full CLT construction and focus on biodiversity in its outdoor areas. A nature-oriented architecture creates a strong identity as a social anchor point.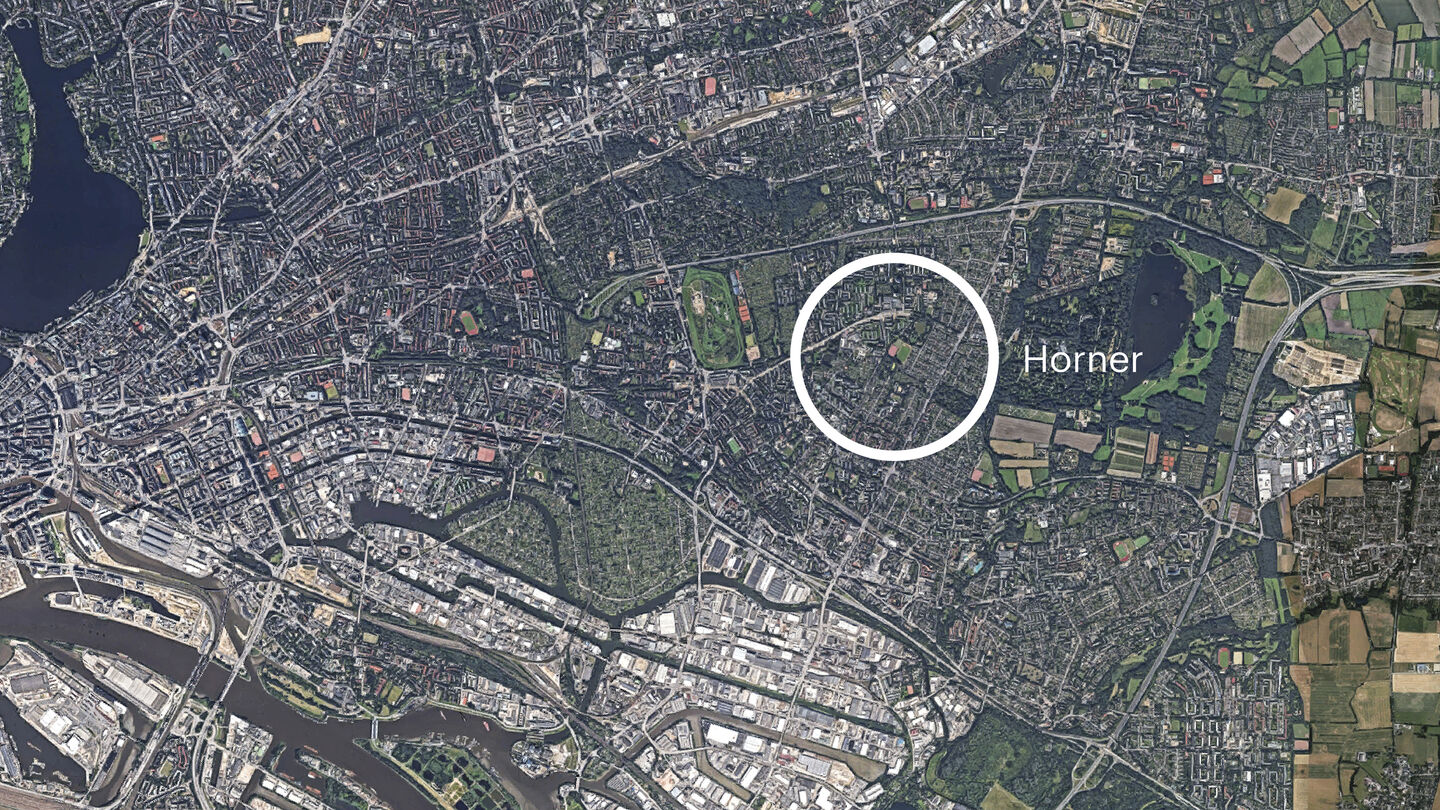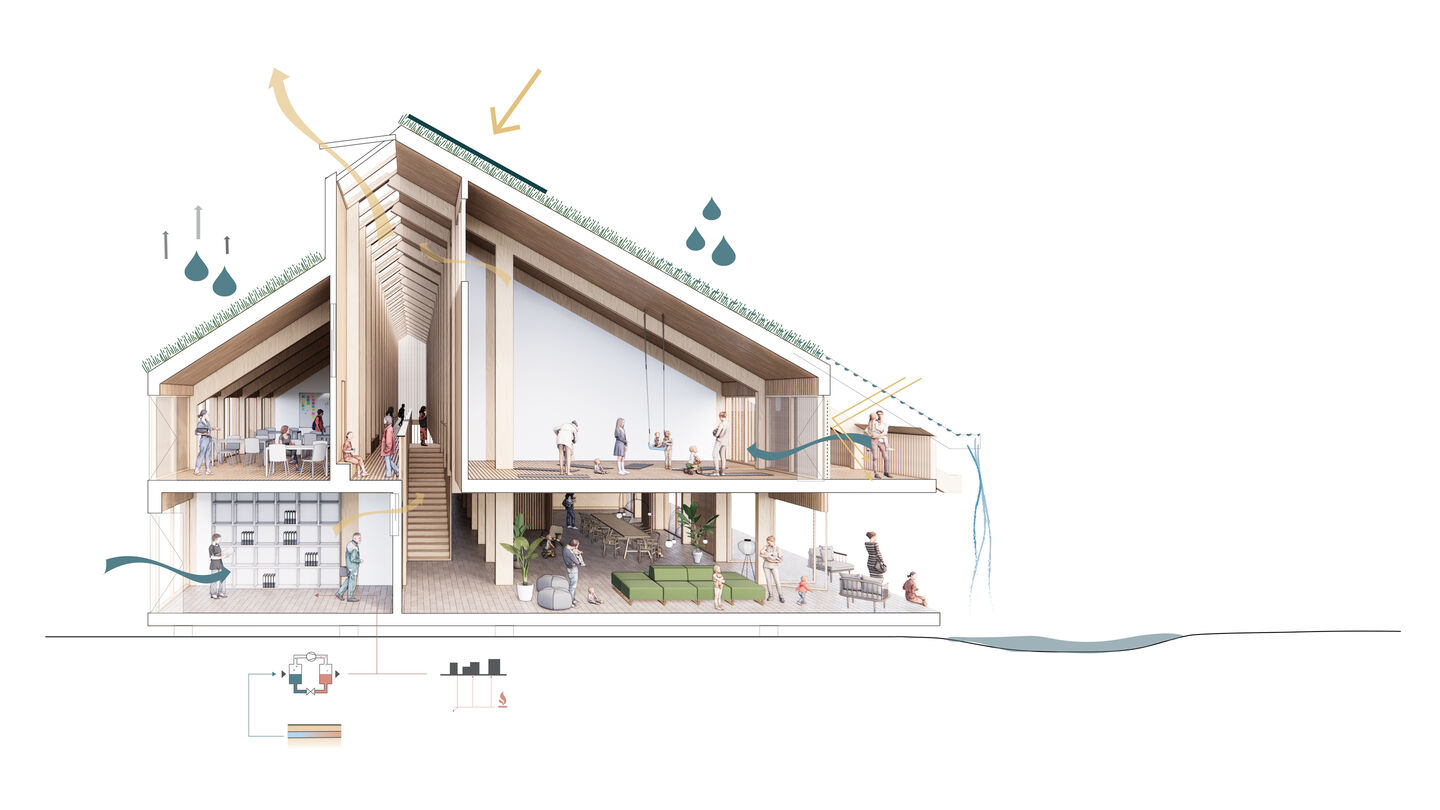 Holistic sustainability
The design breaks with a linear value chain and is designed with solutions that have the least possible impact on the environment and low life-cycle costs.
Placemaking
The new community center blends with its surroundings and adapts to the local scale - the height of the roofline relates to the scale of the allotment gardens on the south side and the scale of the public buildings to the north.
Community Building
The building opens up towards it surroundings to invite the local community in. The lounge-like common areas on the ground floor vibrates with the whole space to create an open and friendly atmosphere.

Human scale
The structure and modularity of the building responds to a human scale with a careful rhythm of closed and transparent elements, forming a playful and flexible façade that reveal the building's activities.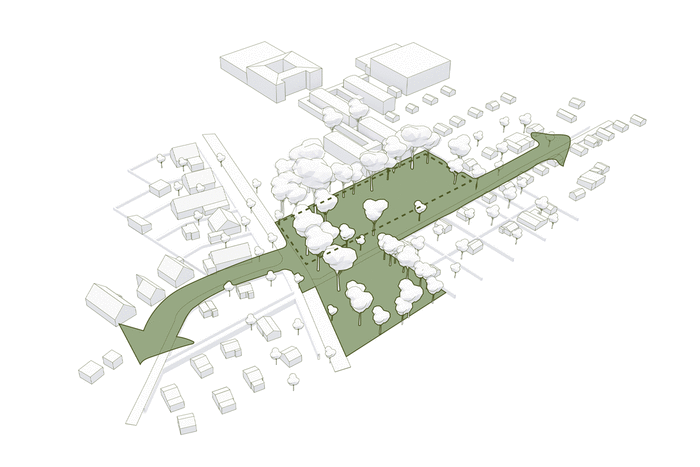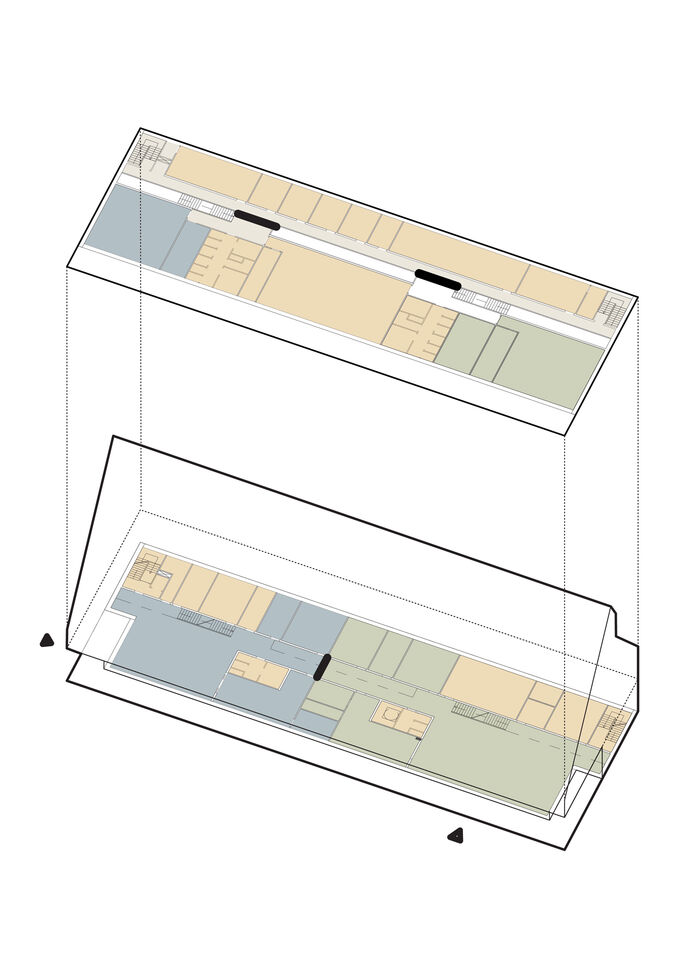 The proposal develops from the existing qualities of the site as an important node in the future landscape axis of the Horner Geest.
The simple and flexible spatial organization enable easy connections both inside and out - and creates synergies between spaces, people and program. The building's structure makes it possible to optimize the functional organization in the future.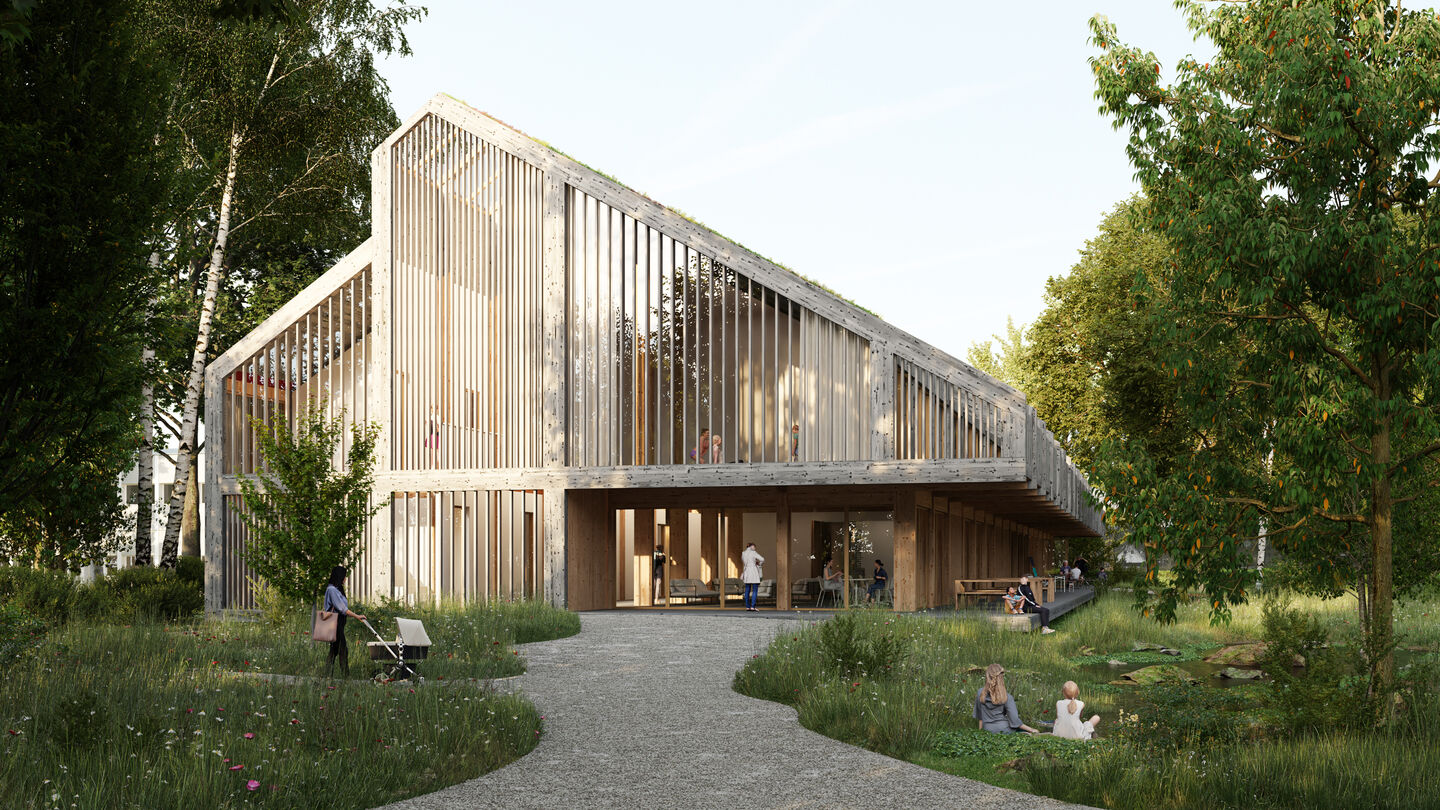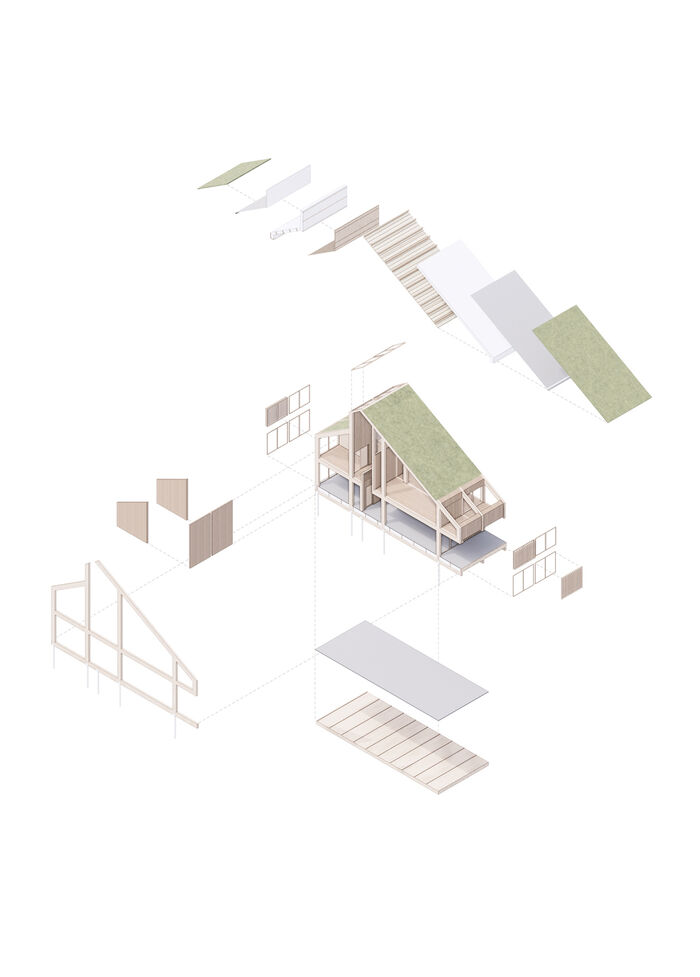 The building was designed with solutions that have the least possible impact on the environment, low life-cycle costs and high thermal comfort for users.

The approach to reduce the building's carbon footprint is a combination of sustainable and upcycled/recycled materials. Solar shading, energy generation, climate adaptation and natural ventilation are integrated in the design.

A modular frame construction of GLT is used throughout the building. The modular approach makes the building easier to dismantle and includes the façade, decks and roof as modular components.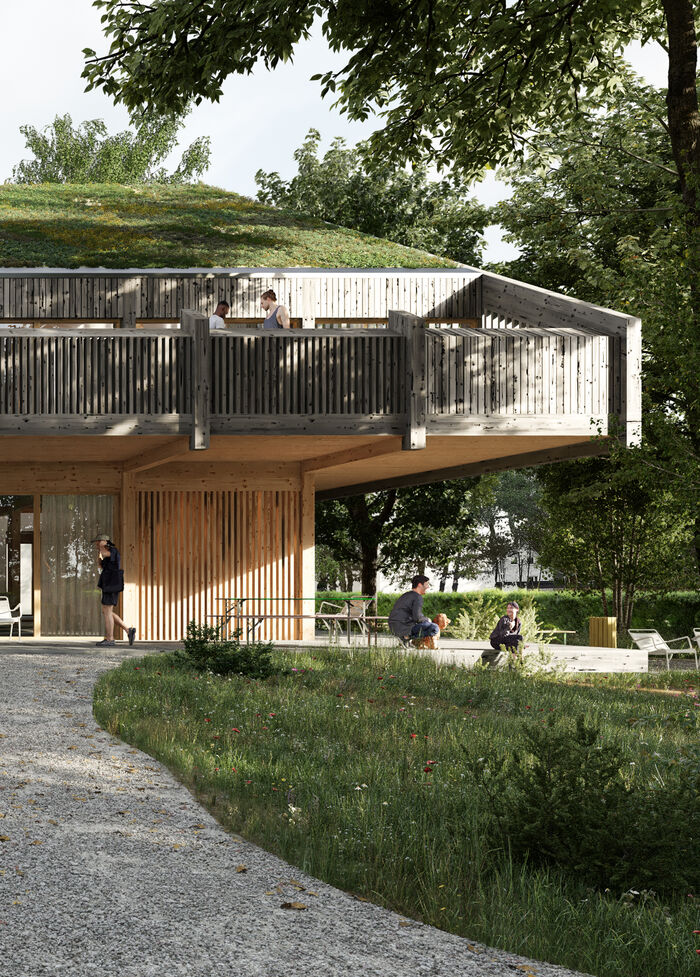 The design aims to 'touch the ground lightly ' to maintain as many of the existing trees as possible. The building is positioned gently between the existing trees and the wood construction allows point screw foundations to minimize impact on tree roots. Both rainwater beds and the foundation excavation creates small mounds and hills with varying moisture and transition zones between wet and dry as different habitats for plants and insects.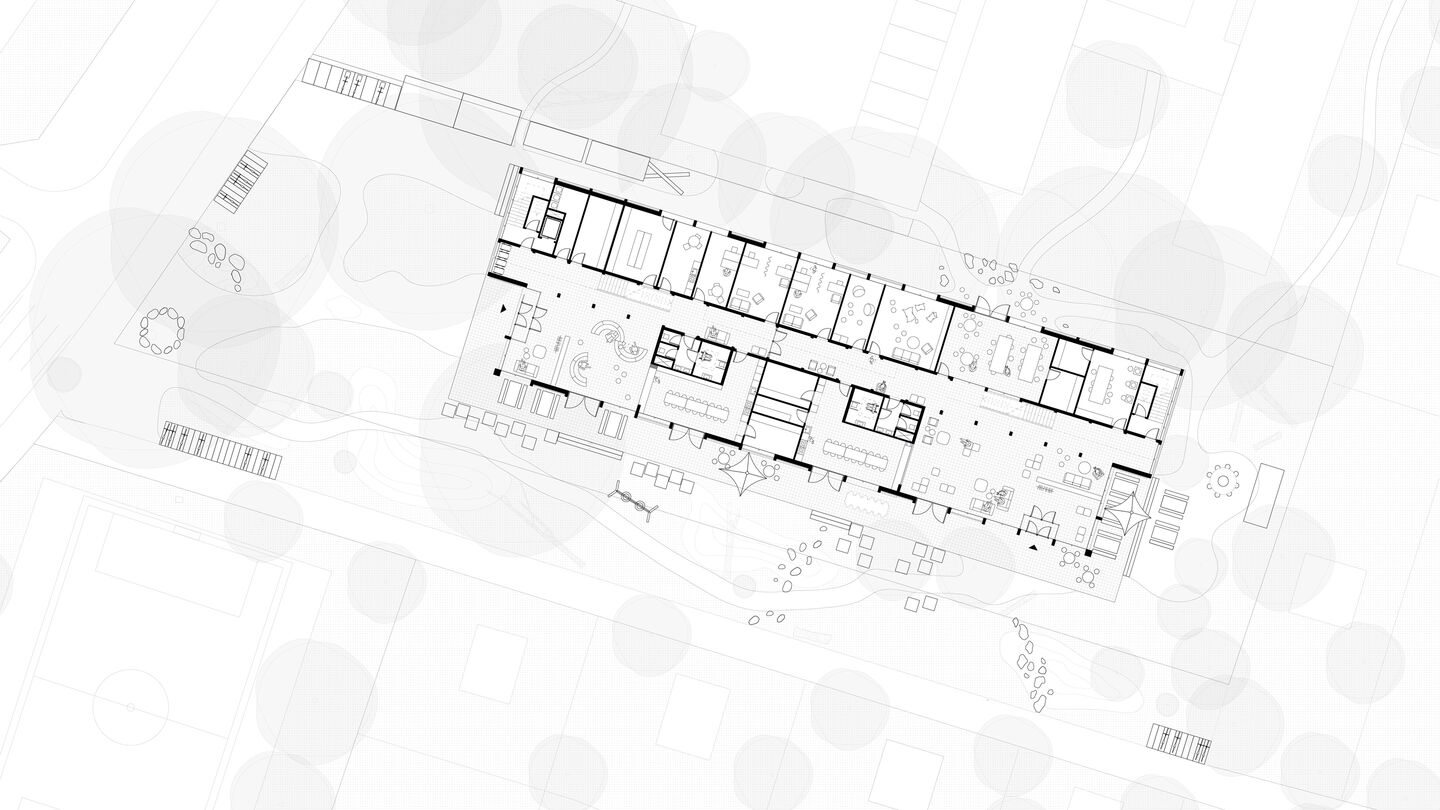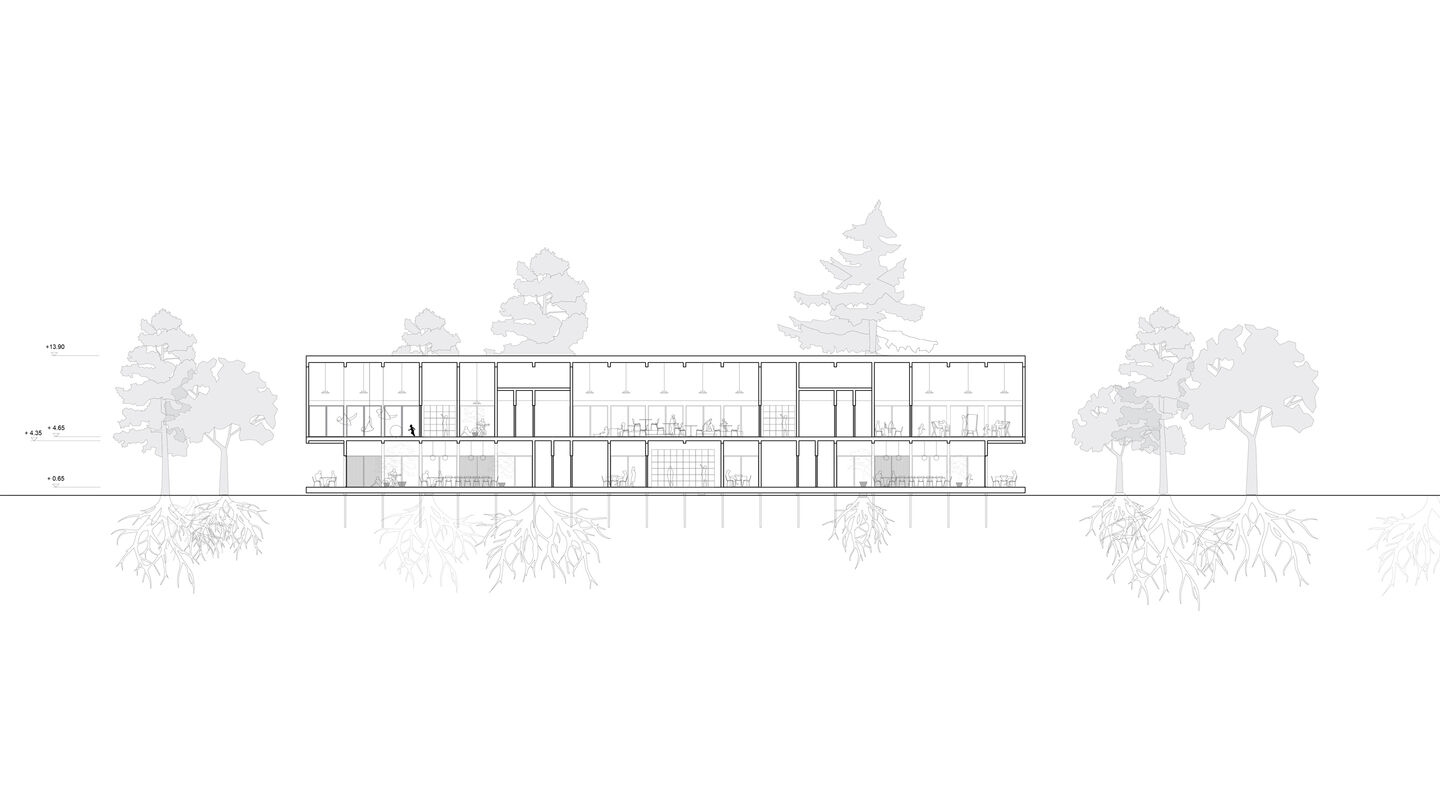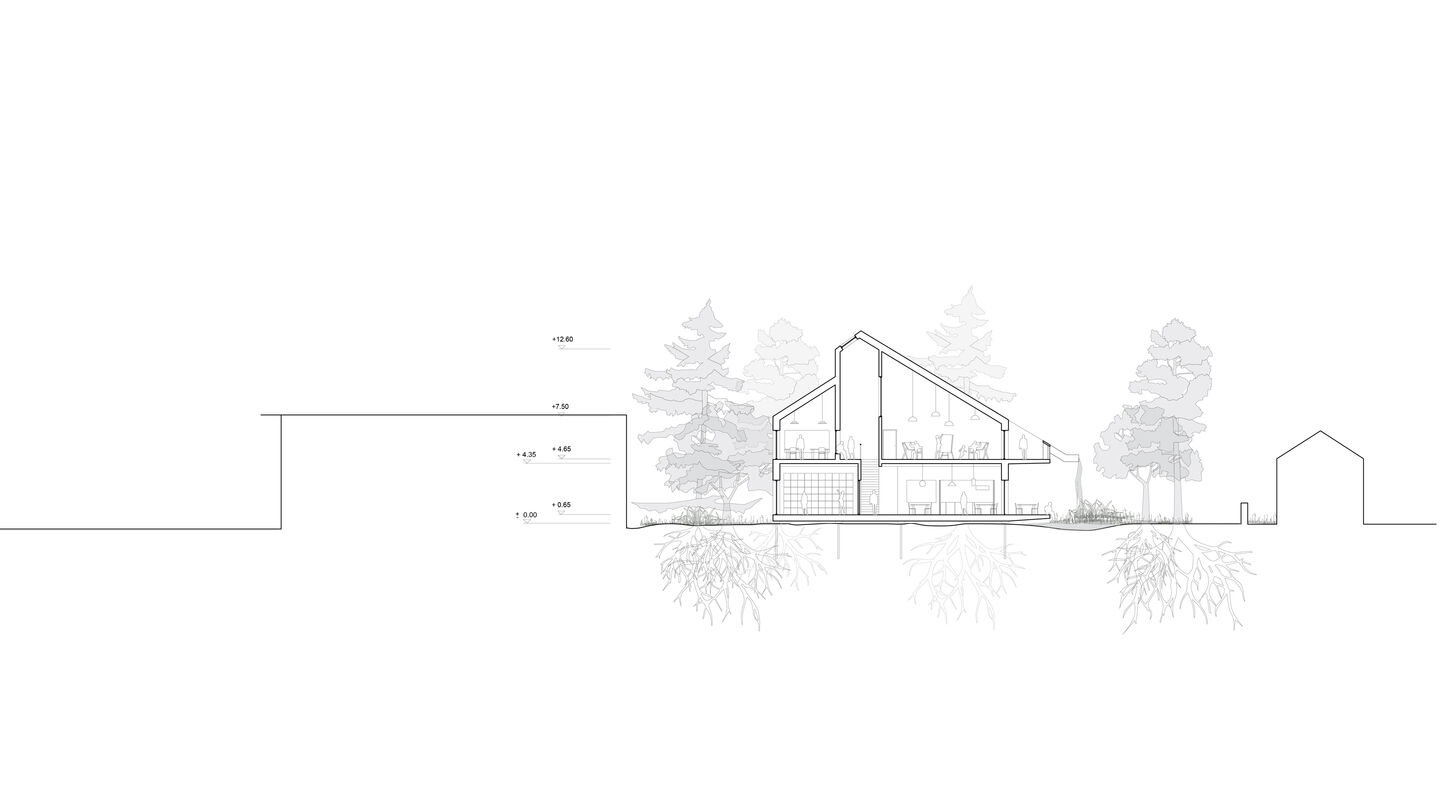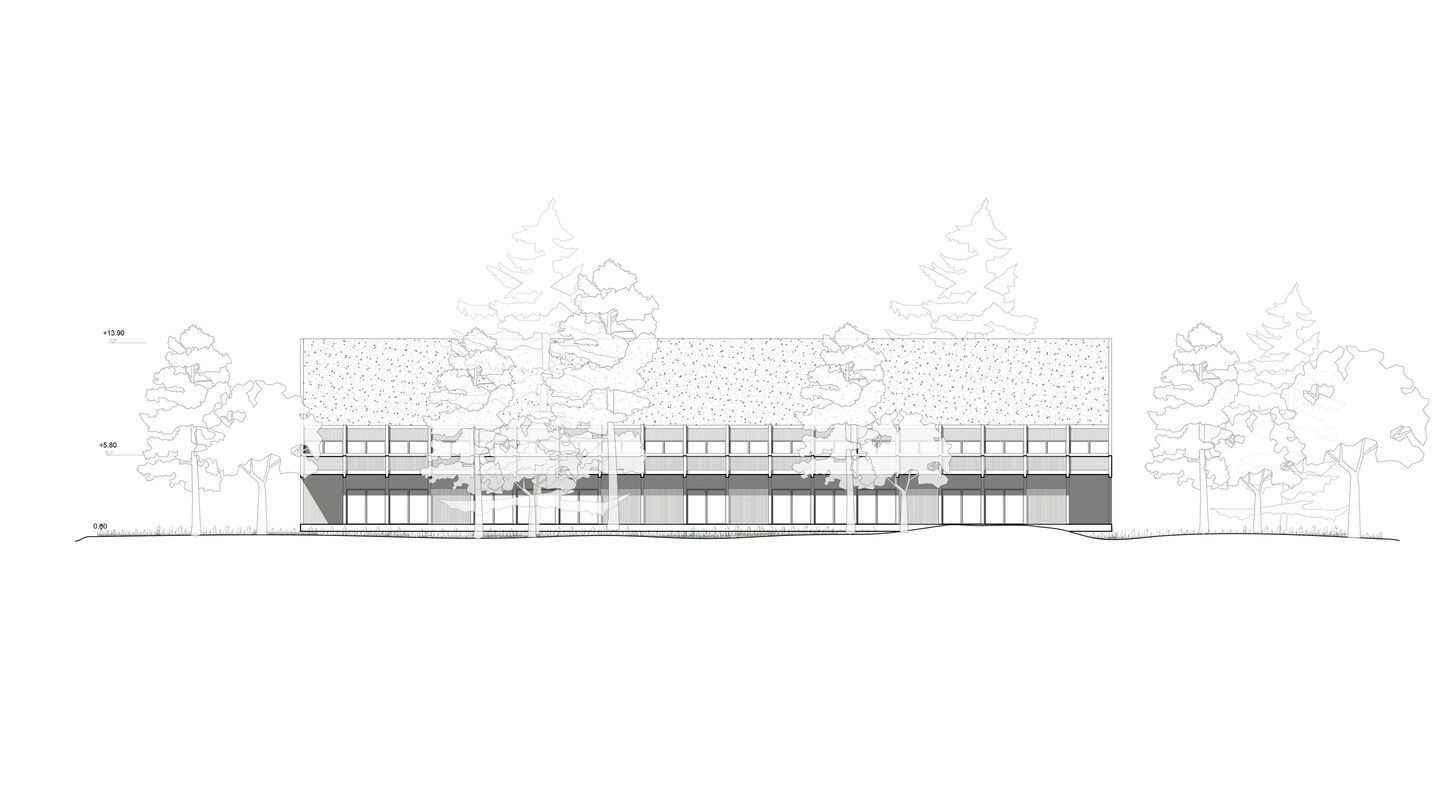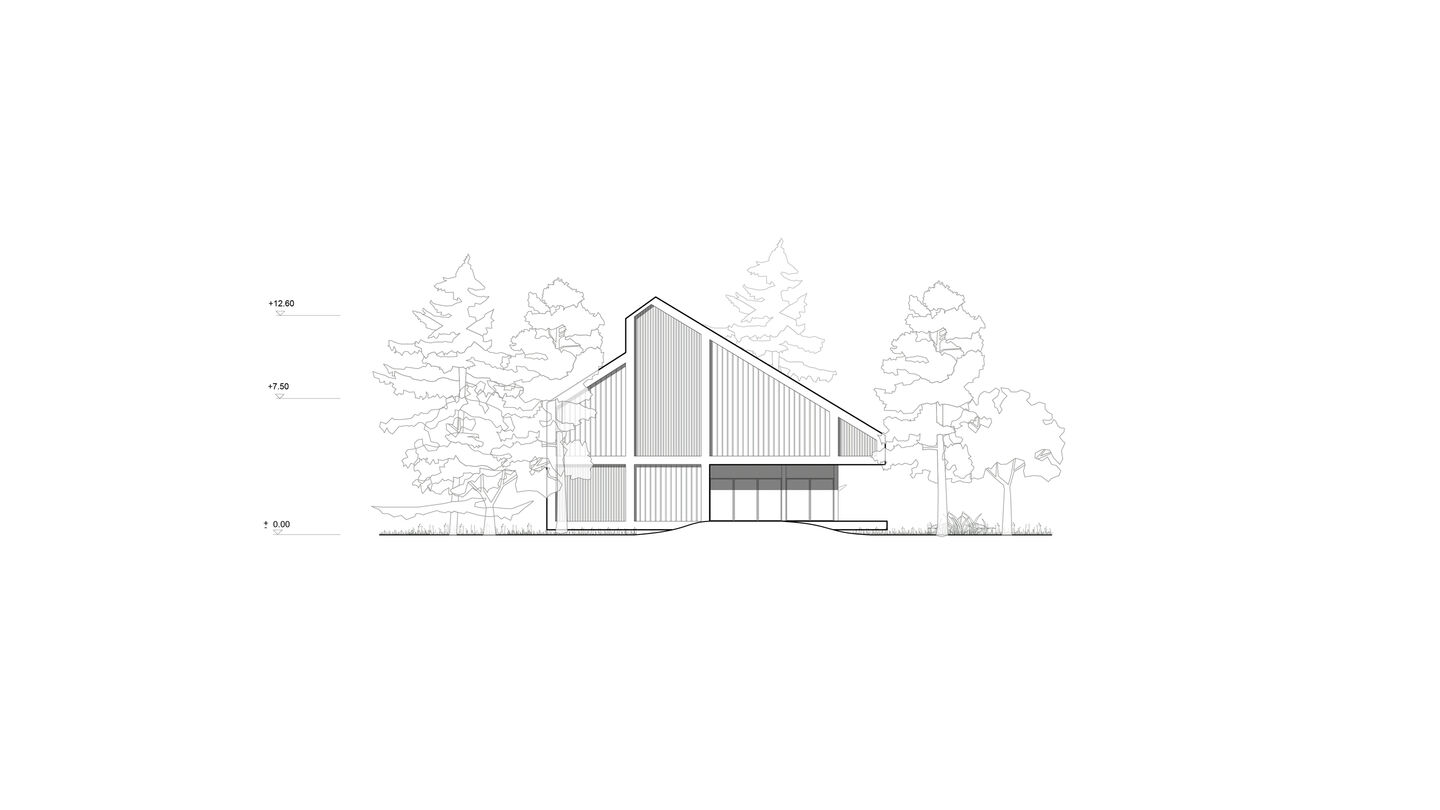 Name: Community House Horn
Type: Competition 2nd prize
Program: Culture
Client: Bezirksamt Hamburg-Mitte
Size: 1.900 m²
Location: Hamburg DE
Year: 2022
Image credits: ADEPT + Vivid-Vision

Team: Anders Lonka, Martin Laursen, Martin Krogh, Simon Poulsen, Tatyana Eneva, Athanasia Tatli, Anton Pettersson, Hans Pedersen, Julia Behrens, Paul Lieser, Sylvester Ellekær Michaelsen, Tanja Jauernig