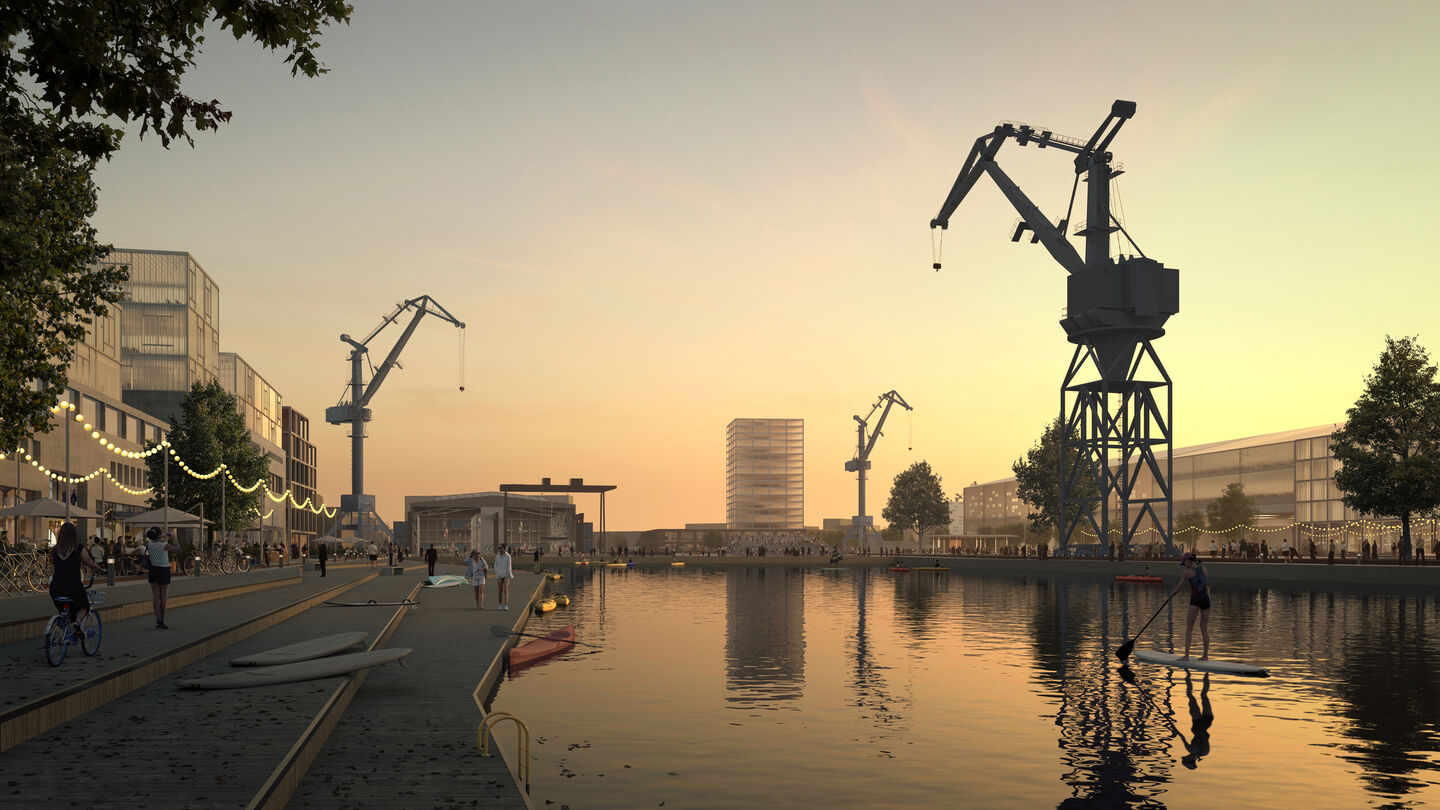 Bremerhaven Werftquartier
Our proposal for the WerftStadt connects Bremerhaven downtown with the sea in a new and lively quarter and further out to the landscapes south and east of the city. WerftStadt combines history and future, making the area accessible and attractive to the public.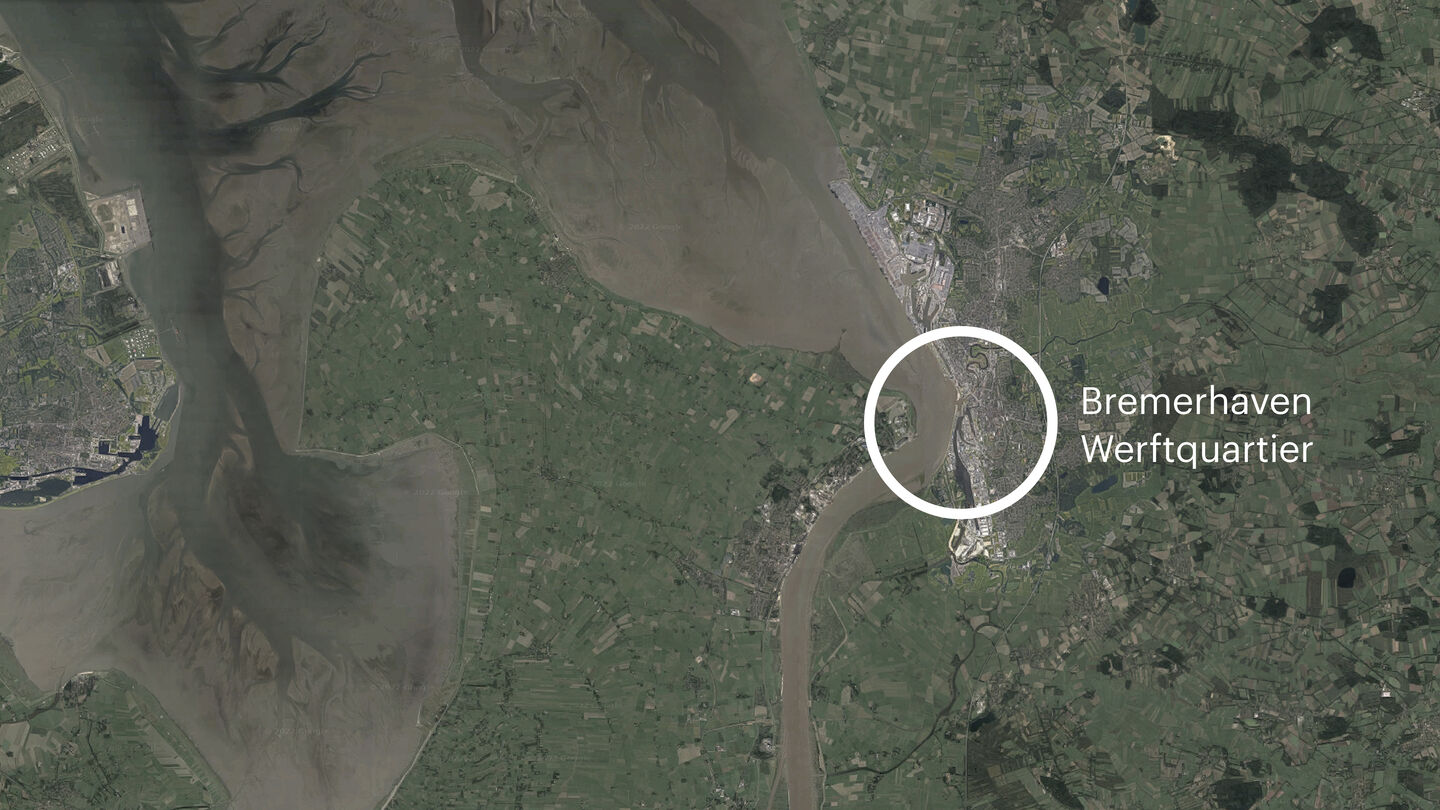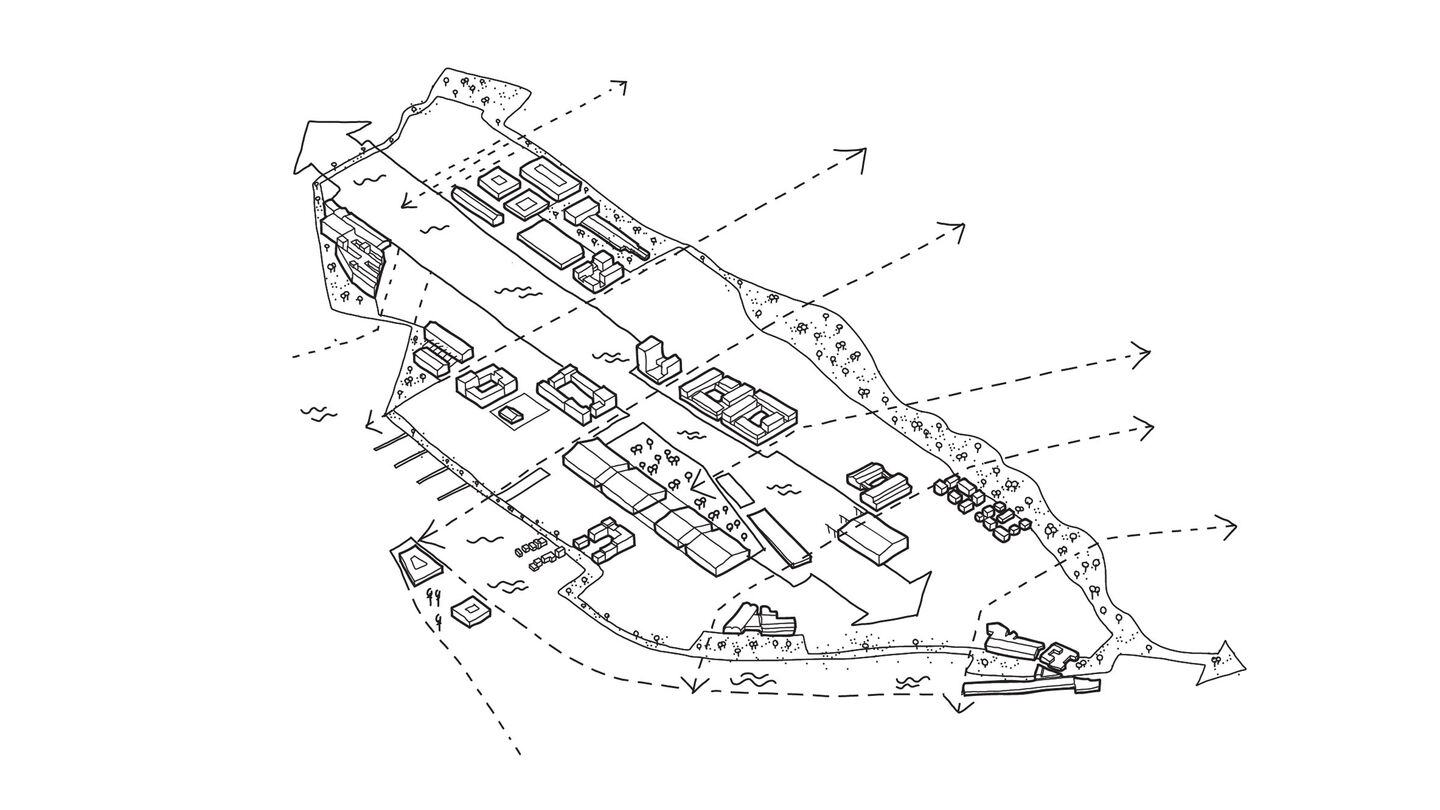 Holistic sustainability
The proposal has a holistic approach to wastewater disposal and energy supply in urban areas, viewing water and energy infrastructure as complementary.
The proposal conserves drinking water as a resource and at the same time use wastewater to generate energy. Wastewater and rainwater management is handled on site, i.e. using rainwater for local purposes such as watering green areas, or retained and evaporated using decentralized management methods, filtrated via swales, or discharged responsibly.
Placemaking and community building
In WerftStadt, the mix of residential units with other programs is of great importance to create a new neighbourhood identity. Larger public spaces are mixed with small scale 'local' hubs for residents. Historic traces anchors the new plan, while its new use creates the base for communities and public attractors.
Human scale
The aim is to ensure an architecturally varied district with different ownership structures to cater for different incomes and living situations.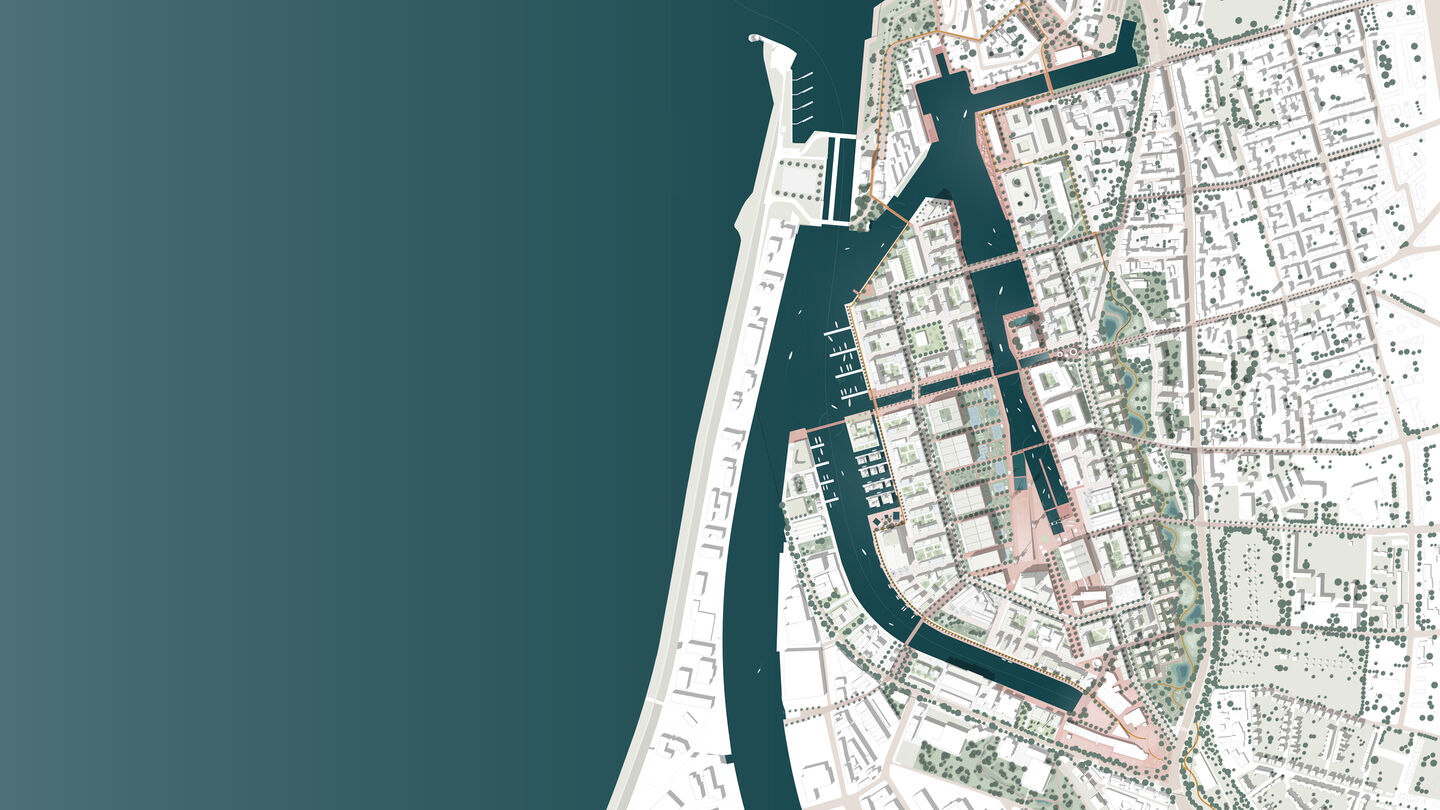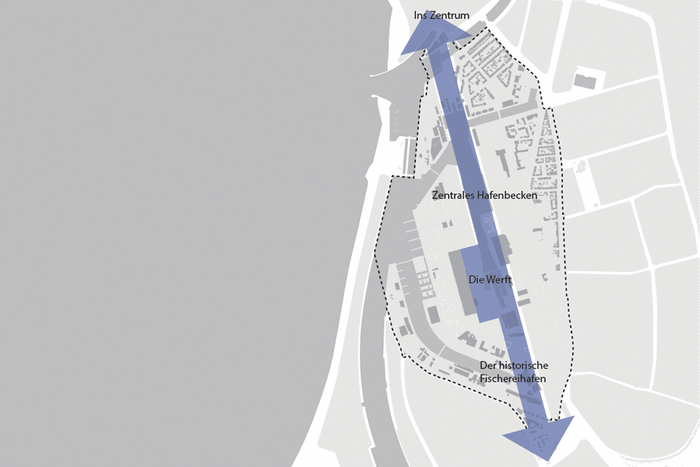 Bremerhaven's port is characterized by large, open spaces and buildings: warehouses, cranes, logistics and wast basins. At the same time, a smaller human scale is present and characterized by quay side activities, well-defined public spaces and historic buildings.
Our proposal for the WerftStadt combines the two scales into a varied urban environment and connects to the existing city center. Combining the two, both the port structure and the human scale are preserved, activated and strengthened by the new development.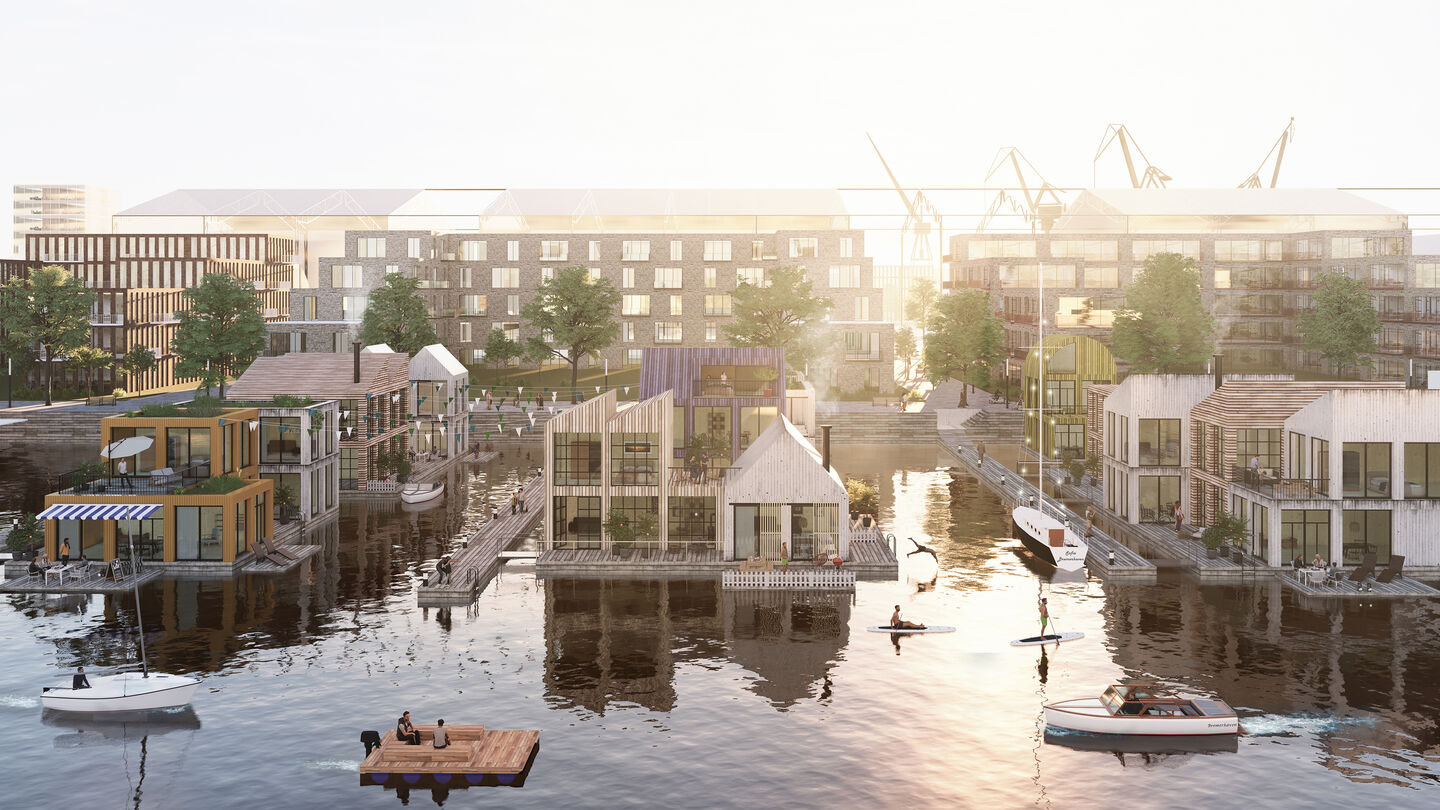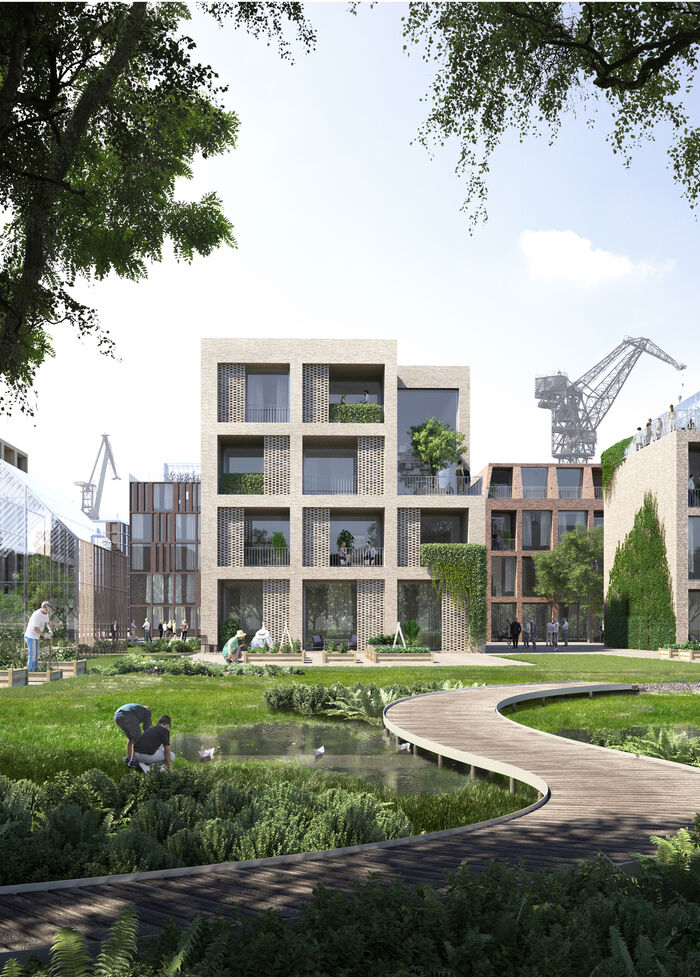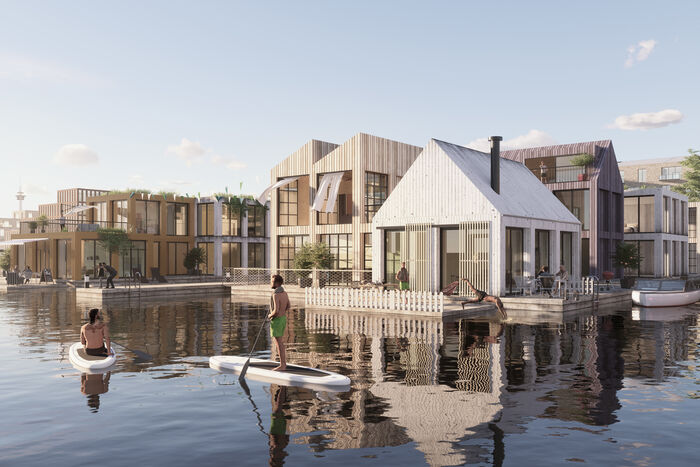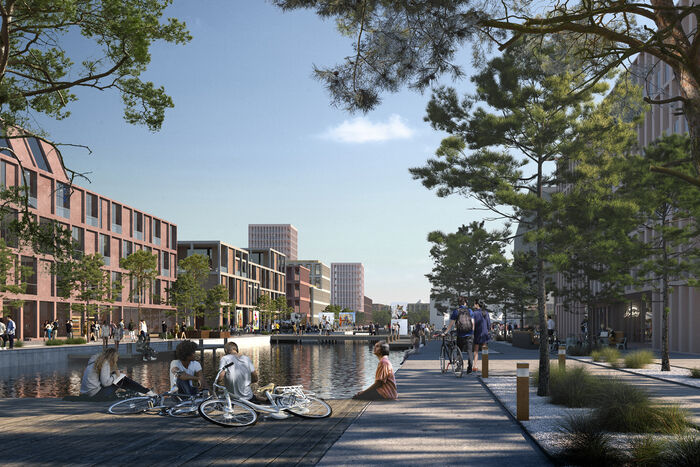 The former shipyard remains the heart of the WerftStadt, staging the water as the central element of the new district. The scale of the harbor remains tangible - the large warehouses are repurposed and restructured, and the open space elements of the rails, cranes and ramp system are integrated into the space as defining elements.
The Hafenpark will bring green spaces and activities into the center of WerftStadt. At the same time, it contributes to a better microclimate, rainwater management and new biodiversity.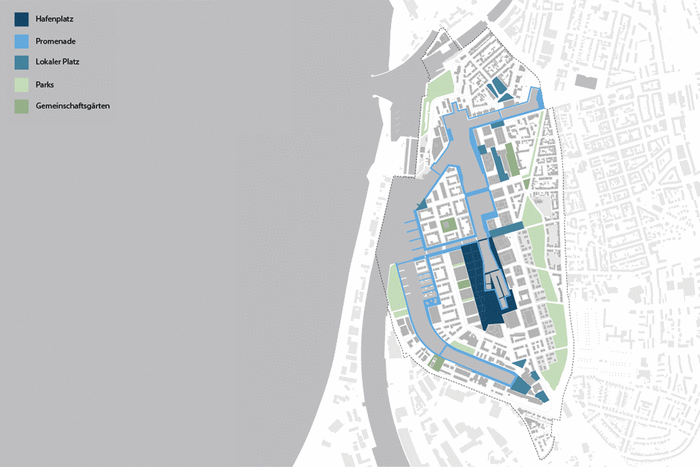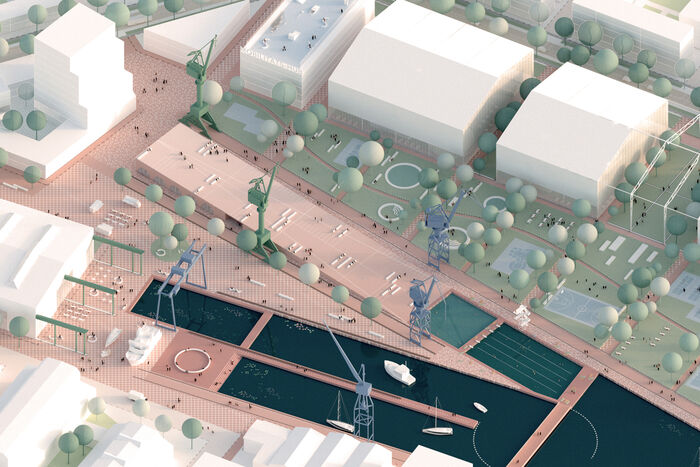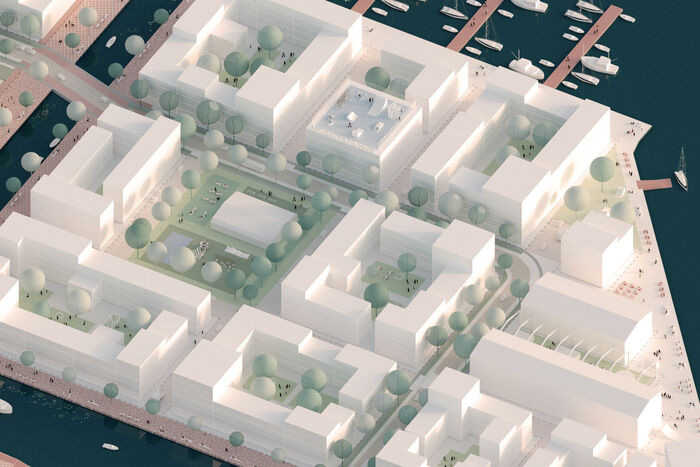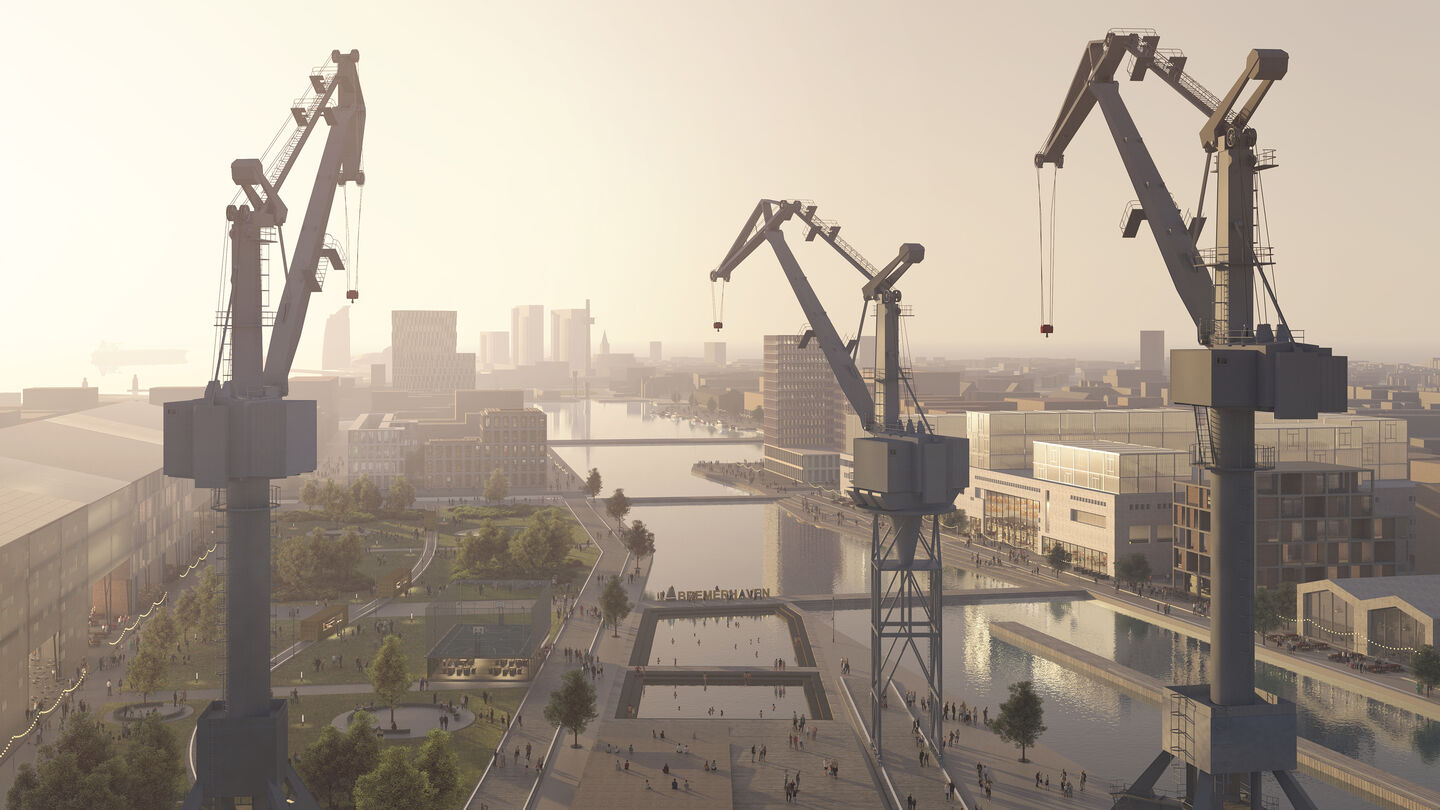 Name: Bremerhaven Werftquartier
Type: Competition proposal
Program: Urbanism
Client: Land Bremen, Stadt Bremerhaven, Seebeck Offshore Industrial Park GmbH
Size: 140 ha
Location: Bremerhaven DE
Year: 2020
Collaborators: Hilson Moran

Team: Martin Laursen, Martin Krogh, Anders Lonka, Simon Poulsen, Jens Peter Nielsen, Leon Wittmaack, Alessia Cacopardo, Iga Swiercz