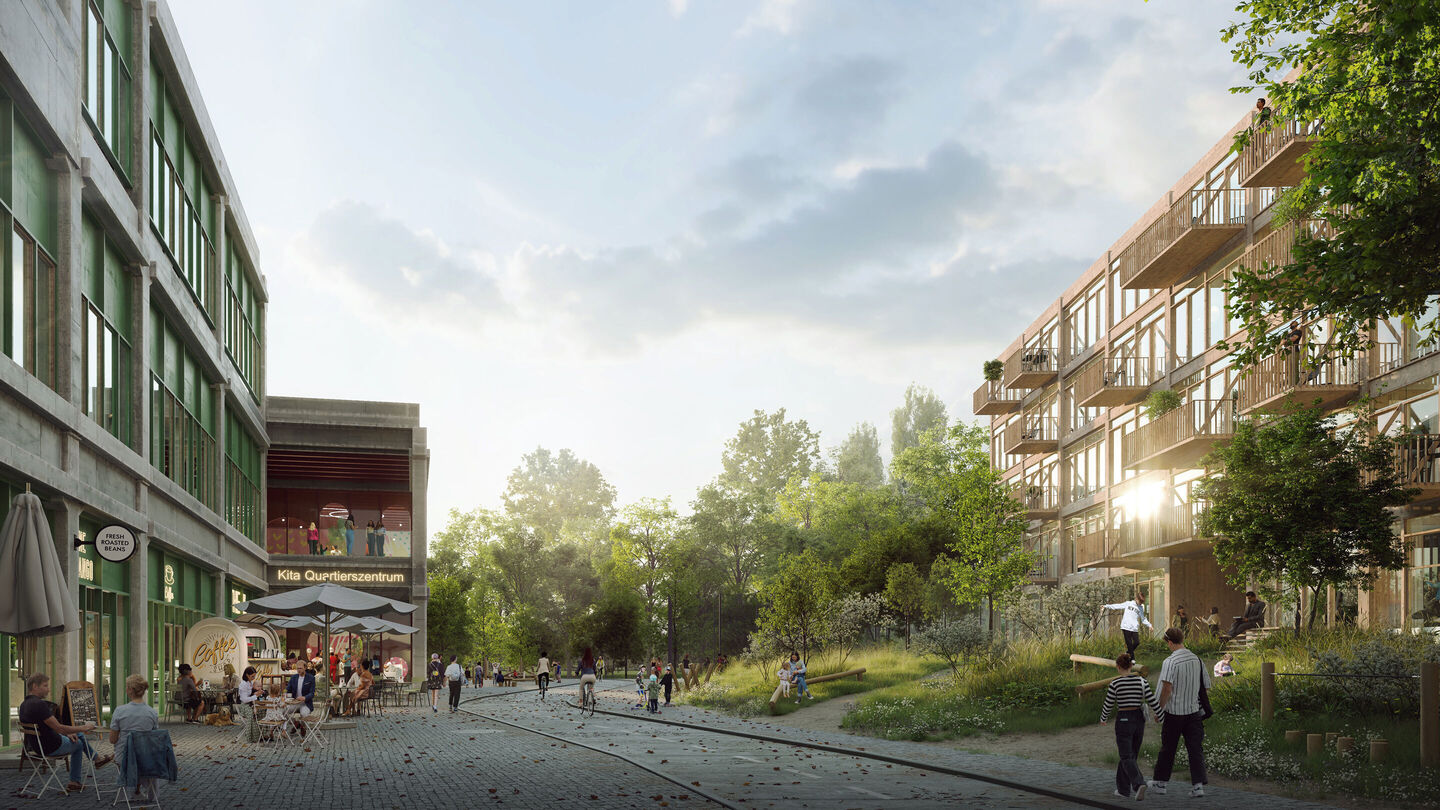 Blautal-Center Ulm
Reflecting local conditions and history, the transformed area weaves naturally with the urban context and aim to significantly reduce CO2 emissions. Opposing the client's brief, our proposal keeps as much of the existing concrete structure as possible supplementing it with timber construction and landscape regeneration to form a new green identity.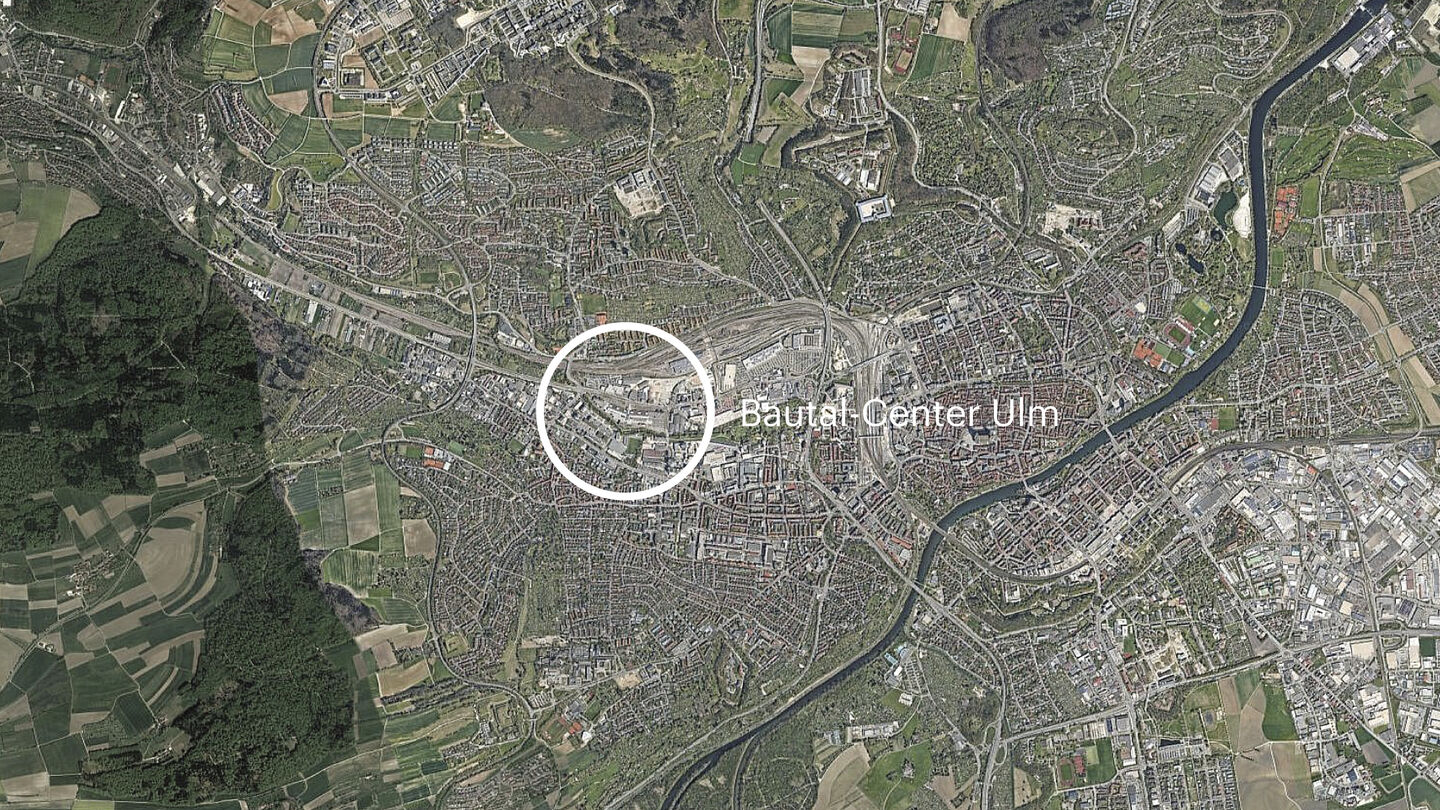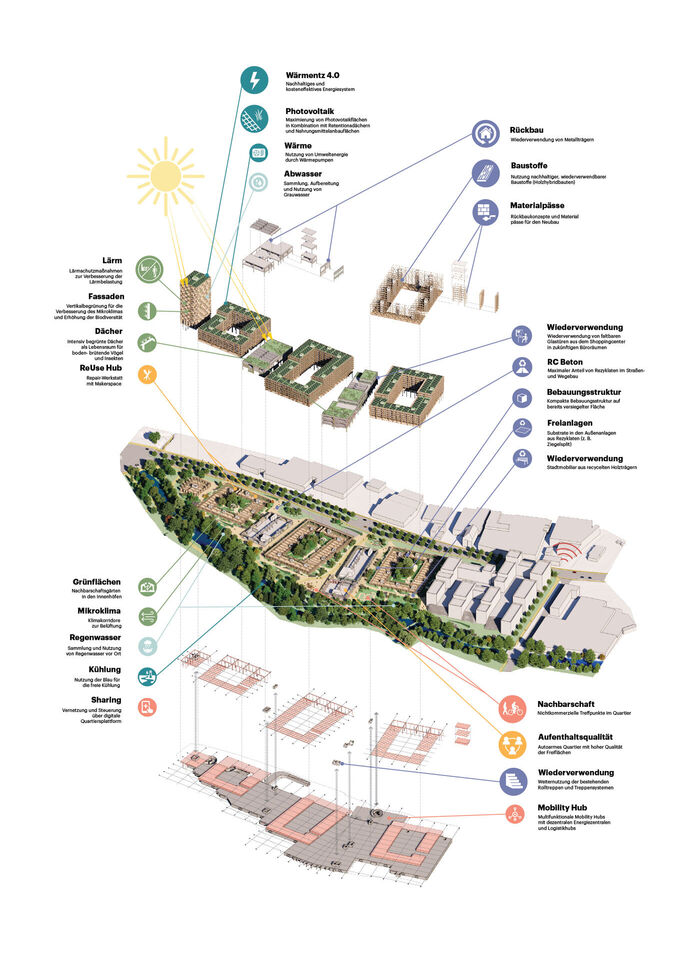 Recycle: Even sustainable new buildings cannot beat the CO2 reduction achieved by keeping existing structures. On site, existing structure is only 26 years old, and thus naturally our proposal - pushing the client's goal - suggest to retain more than 50%.

Reduce: To reduce CO2 emissions of new buildings, the plan shows a combination of optimized volumes, modular wood structure using the existing basement grid and use of low-carbon materials. The timber is also an advantage in reducing the weight impact on the existing foundation.

Regenerate: The proposal includes a regeneration strategy for the natural qualities of the site. There is great potential for natural regeneration, particularly to the south, on the riverbank. This way significant areas are preserved for nature and wildlife, while at the same time creating green qualities and a pleasant microclimate for the new residents.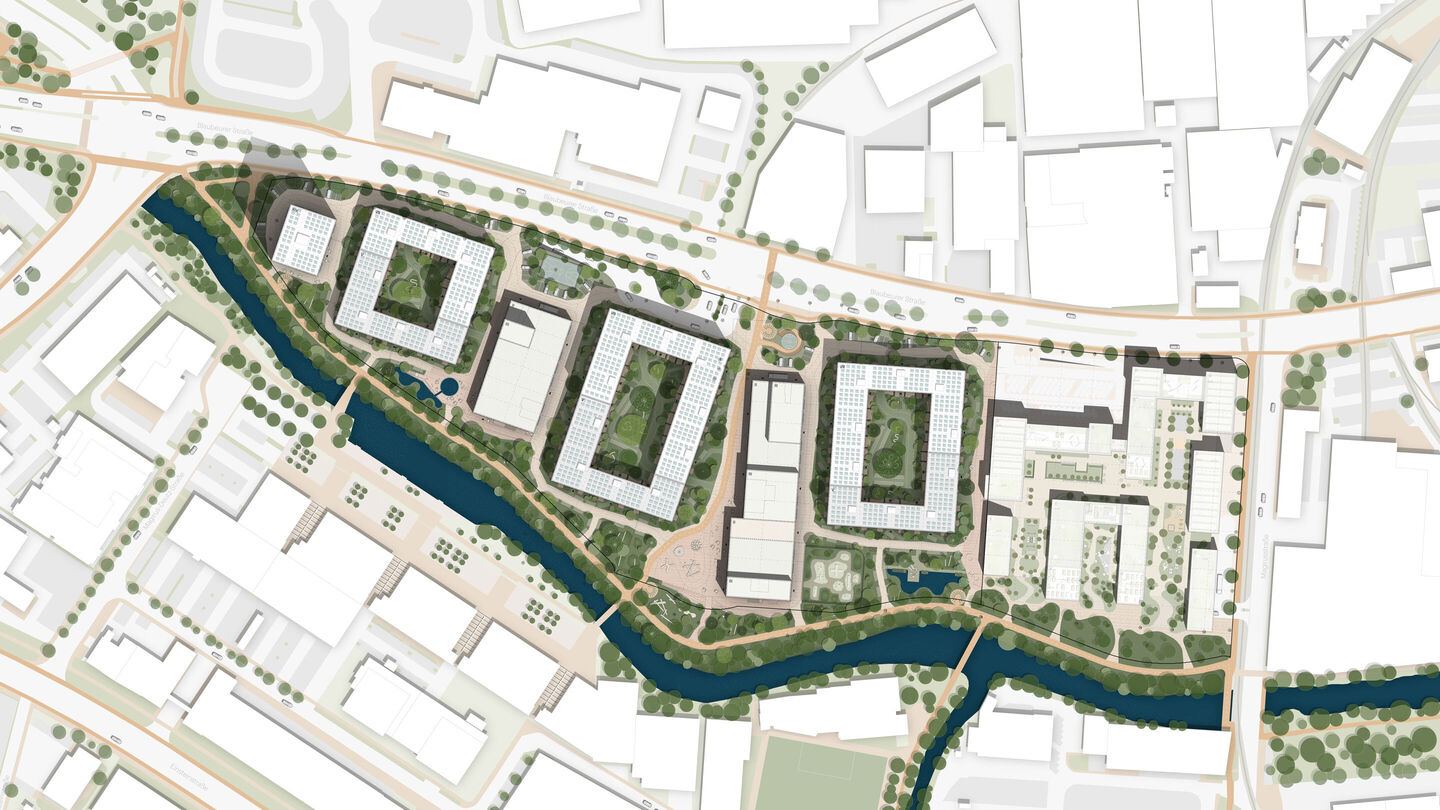 The design shows a mix of new and old structure, concrete and timber construction, residential and non-residential functions. Together, they form a sequence of varied typologies that fits well into the already mixed urban surroundings.
The residential tower marks the entrance to the transformed area while two lower buildings contain all public functions. All new buildings are designed with a CLT construction to provide a high load-bearing capacity while minimizing environmental impact.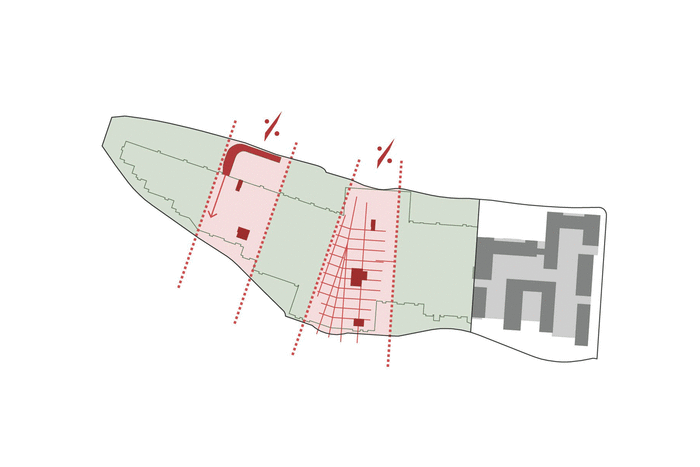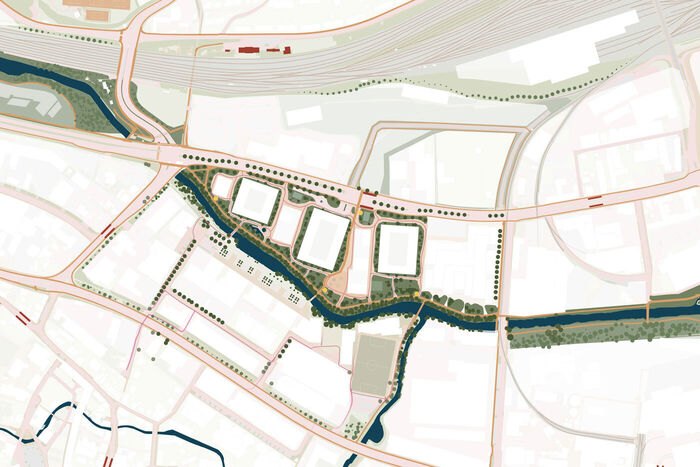 The transformed area is car-free, yet connecting to surrounding infrastructure. Parking is placed in the existing basement. Bicycle and pedestrian paths organize the area within a green and safe framework - and provide easy access to public transport. The plan has a clear distinction between public, semi-private and private outdoor spaces, placing new buildings on raised green islands as transition from public to private spaces. Strategies for biodiversity and water management is integrated in the landscape design.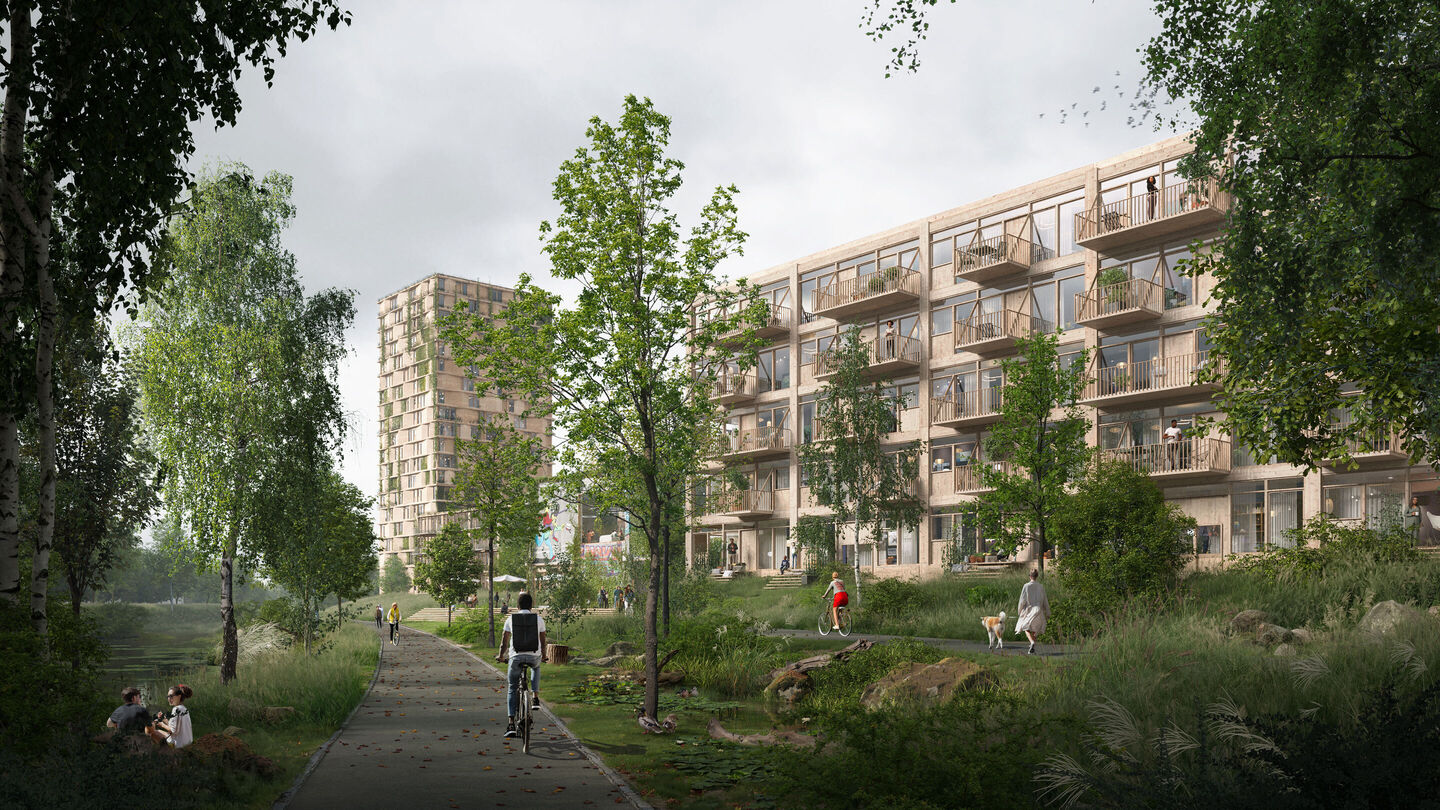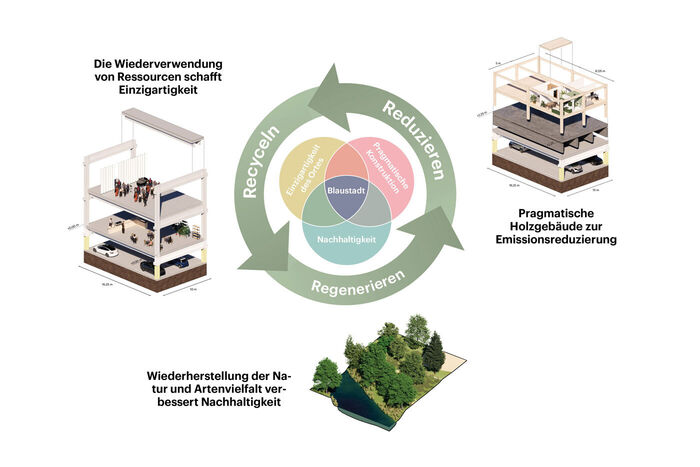 Our approach to the redevelopment of the Blautal Center is based on the three corner stones of circular economy: reduce, recycle and regenerate.
The implementation of these principles will not only strengthen the sustainable strategies in the design of the project but also create the foundation of a high-quality urban transformation that addresses ecological responsibility, financial aspects and social responsibility.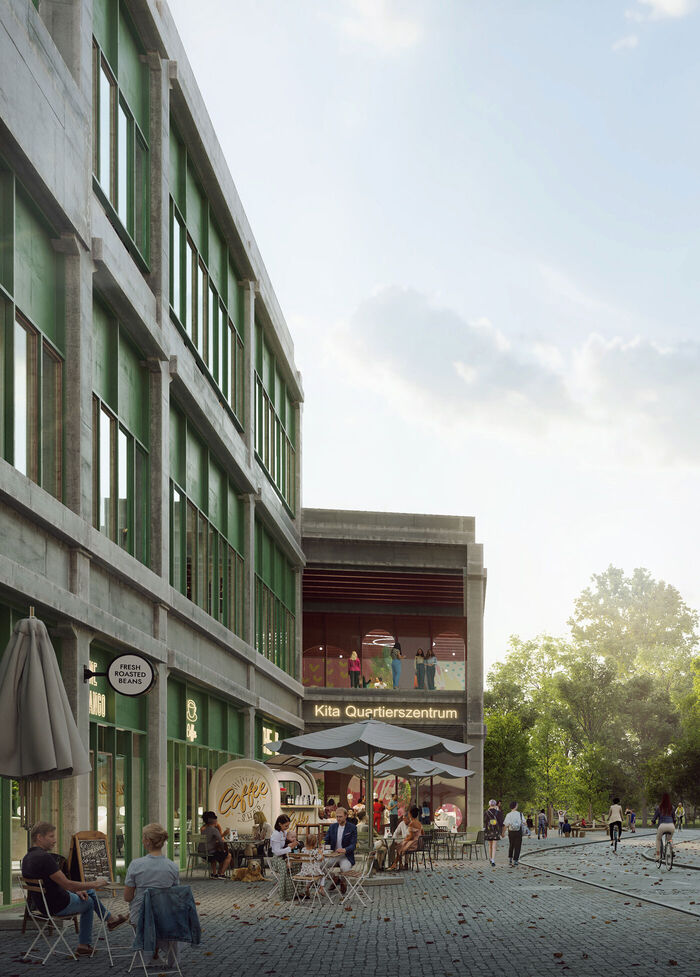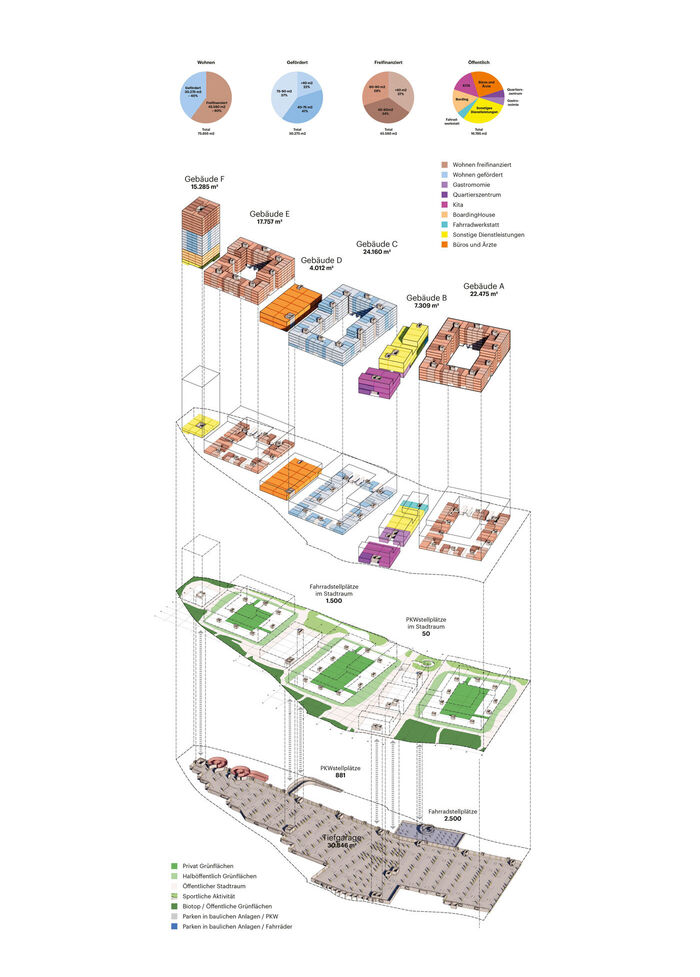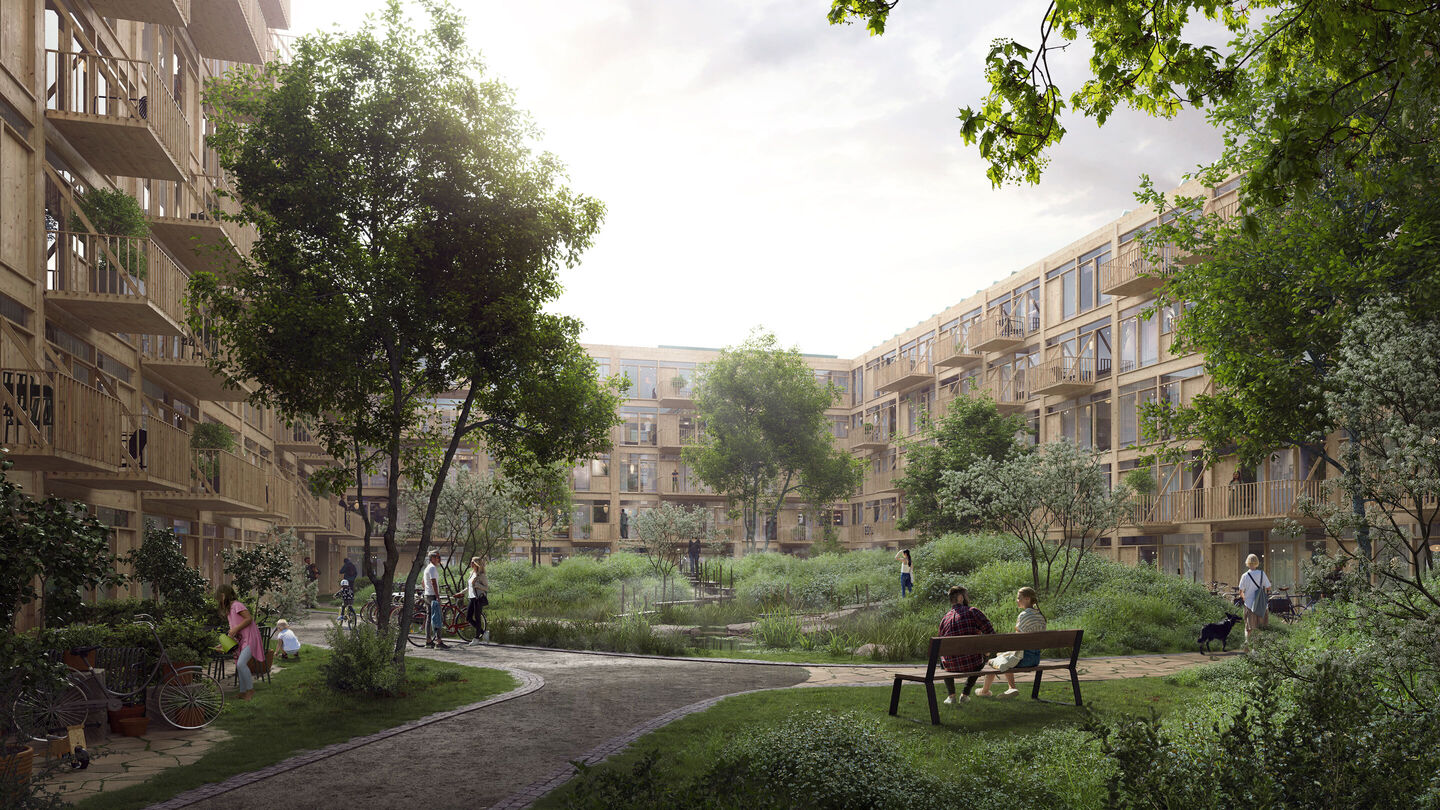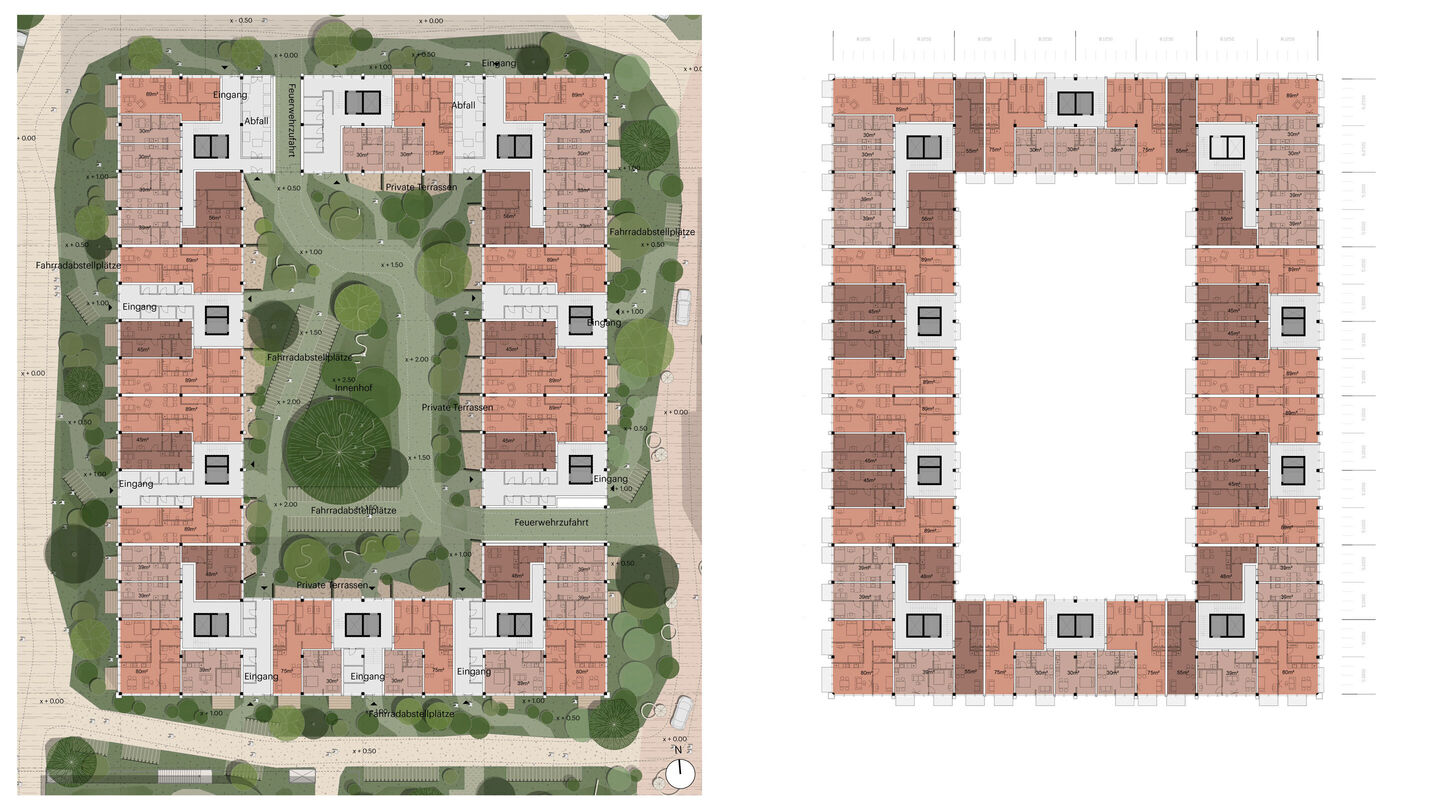 Name: Blautal-Center Ulm
Type: Competition 2nd prize
Program: Masterplan
Client: Blautal Grundstück GmbH in collaboration with the Stadt Ulm
Size: 40.000 m²
Location: Ulm DE
Year: 2023
Collaborators: Buro Happold
Image credits: ADEPT, Vivid Vision

Team: Anders Lonka, Martin Laursen, Martin Krogh, Simon Poulsen, Jens Peter Nielsen, Christoffer Breitenbauch, Guido Roth, Markus Ewald, Thelma Dethlefsen, Jana Gregorczyk, Kellie Taylor, Justyna Zawada