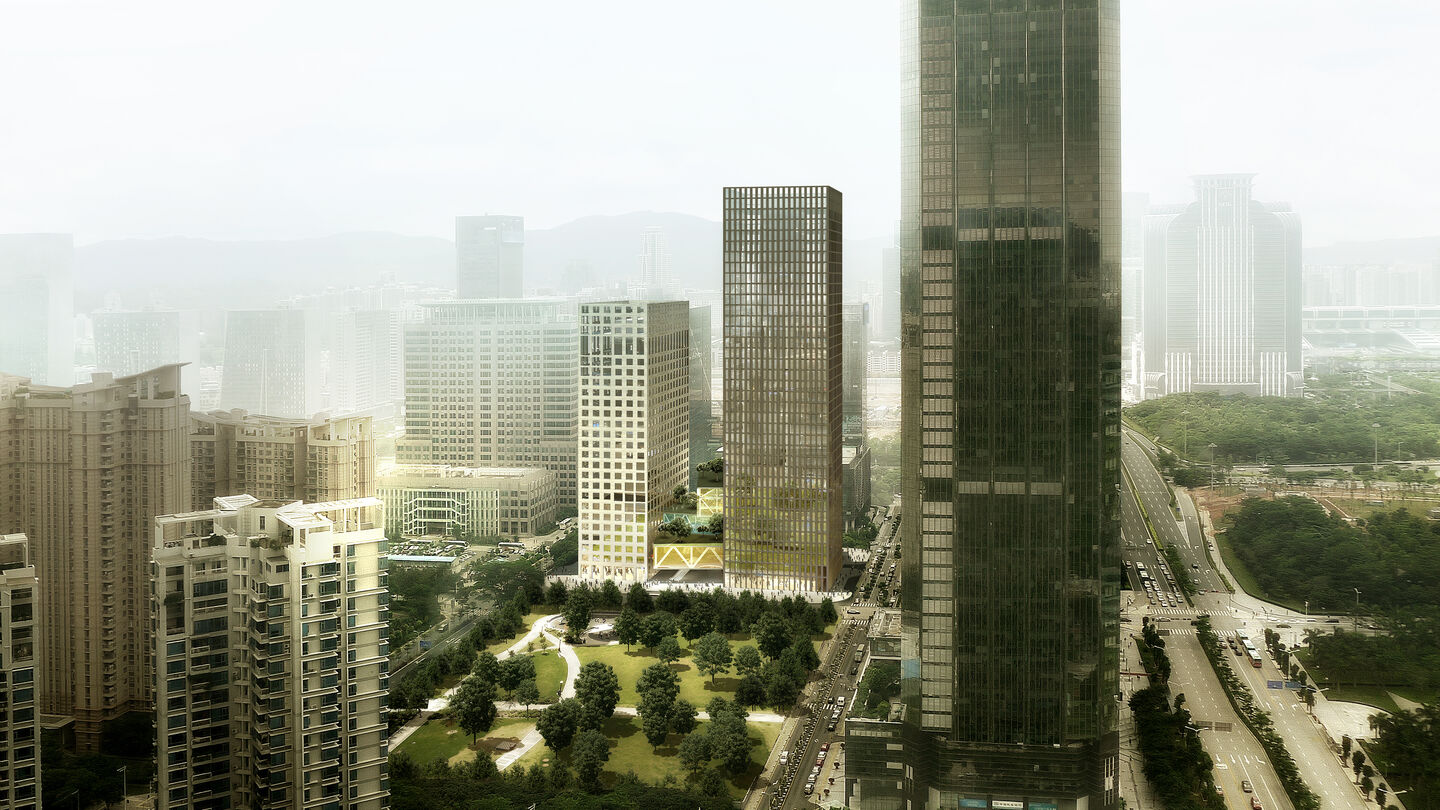 Two Towers
The challenge of designing yet another financial tower in Shenzhen raised the question of what kind of architecture could possibly add to an already impressive skyline without compromising urban quality at the tower base.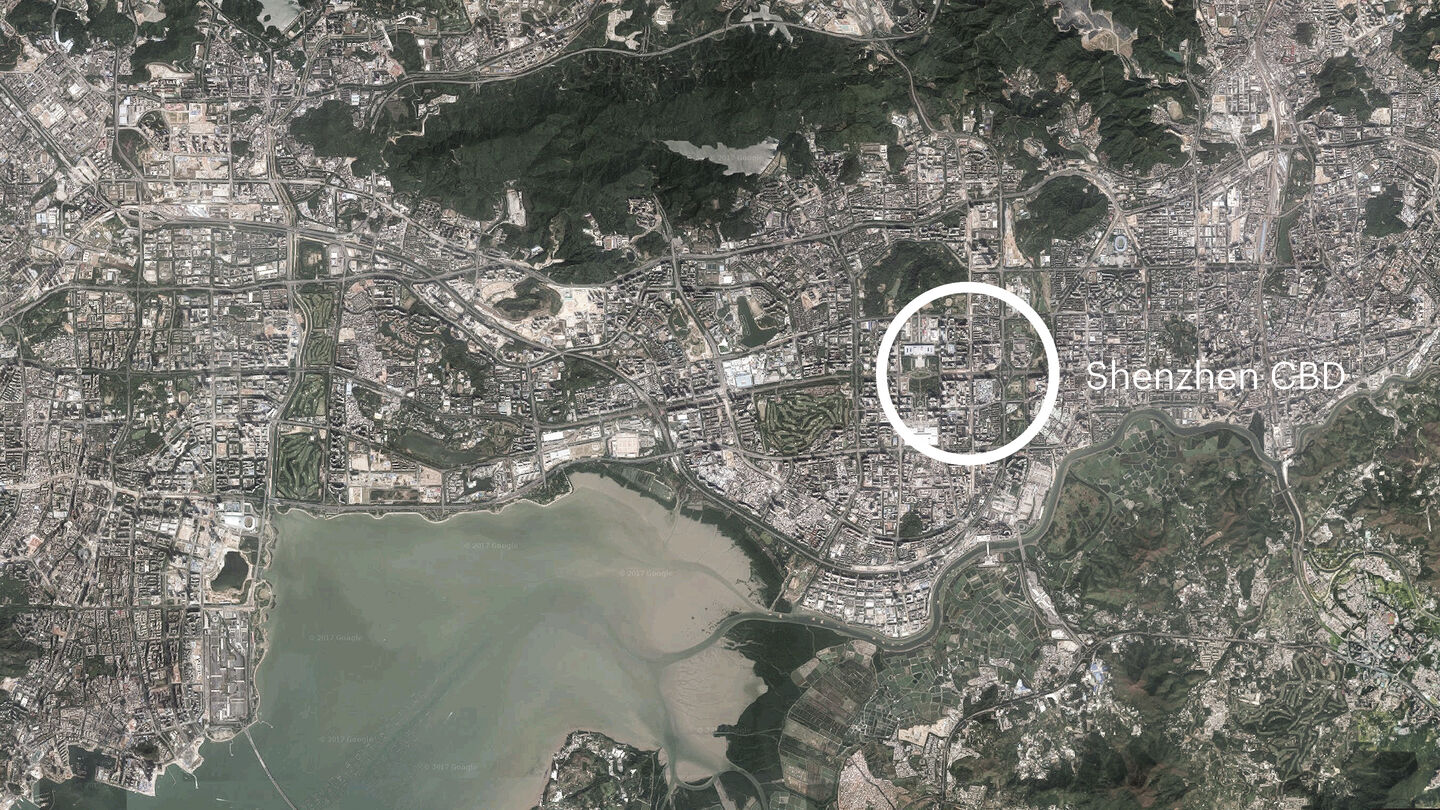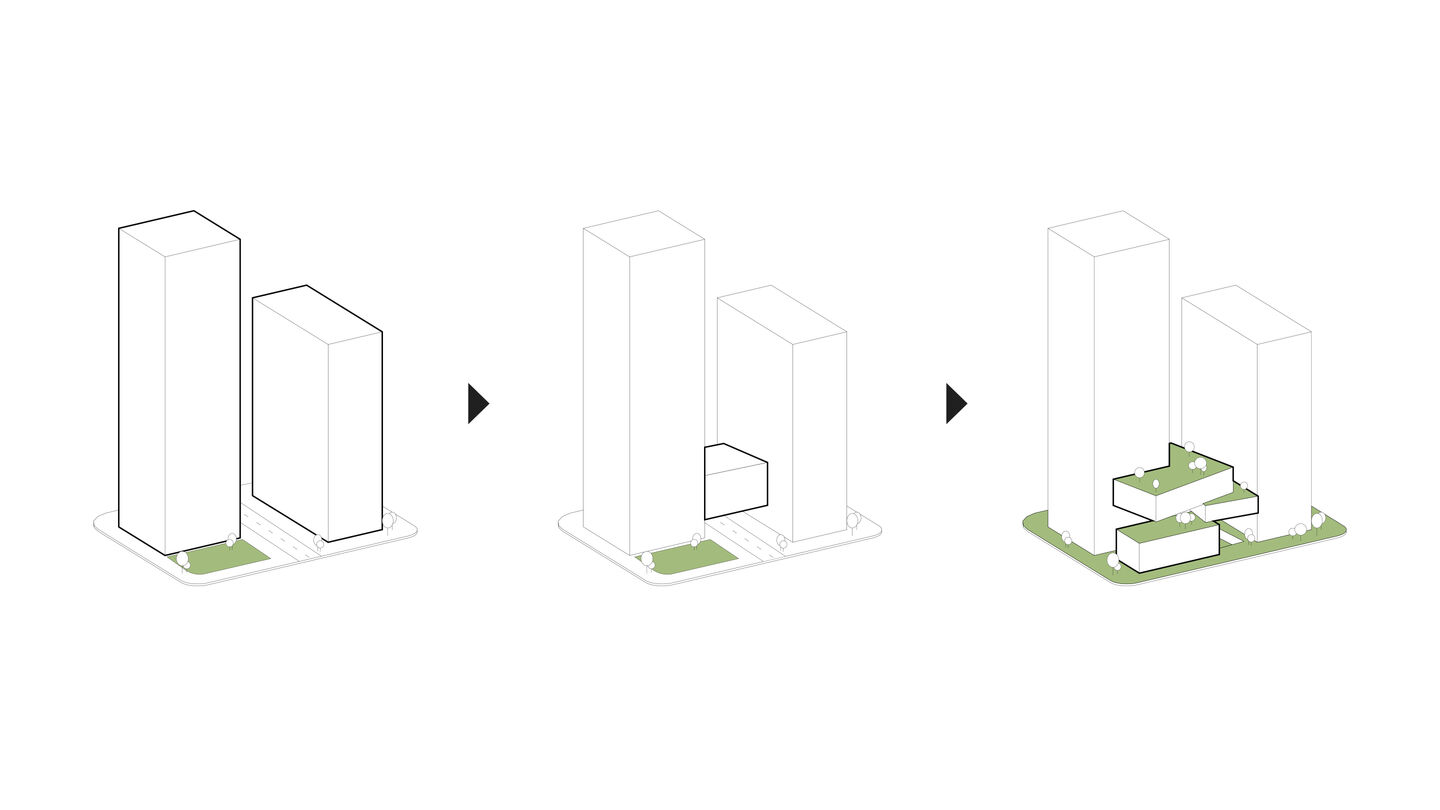 The design for the towers activates the ground floor with accessible human scale and public-oriented programs directly connected to public space. By shifting the volumes around a sunken plaza, a shaded public space is created that supports a clear identity. Green and blue elements generate a pleasant outdoor environmet that exceeds expectations implied in the brief.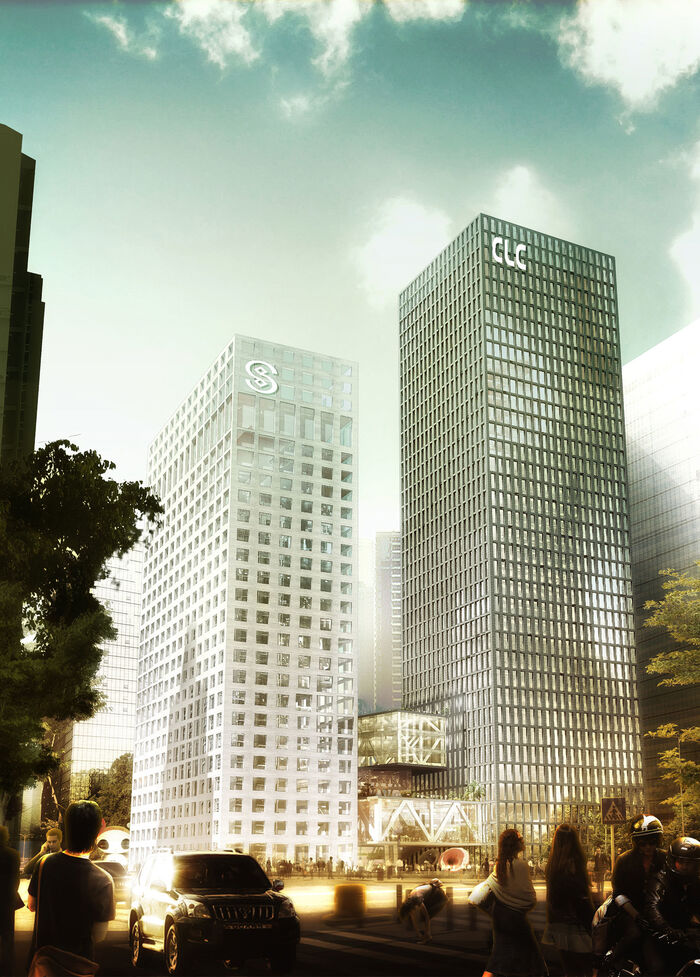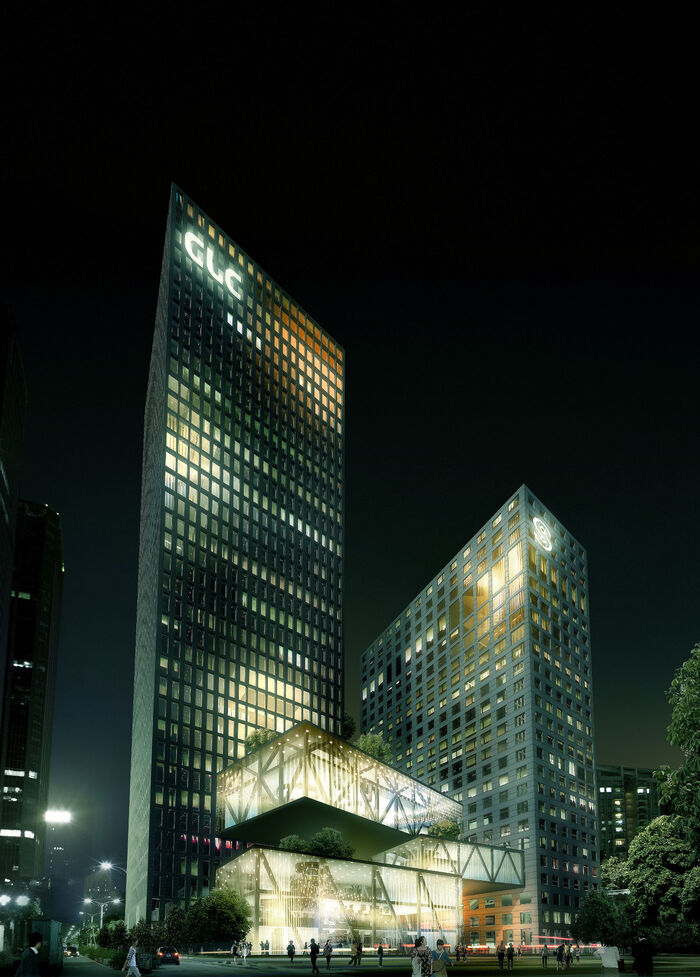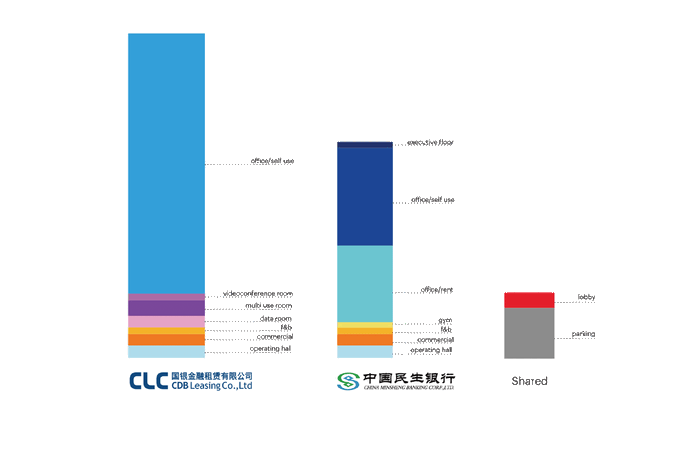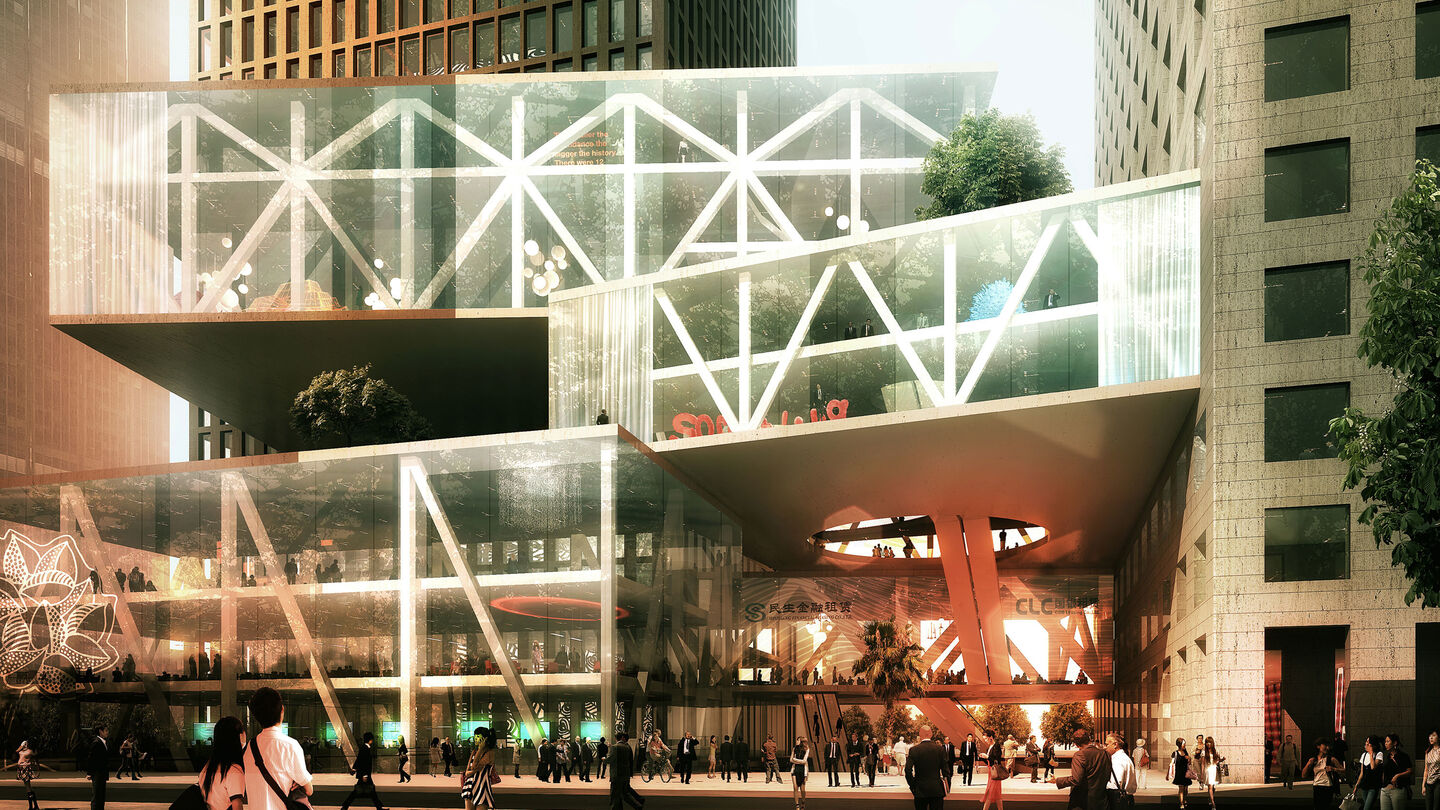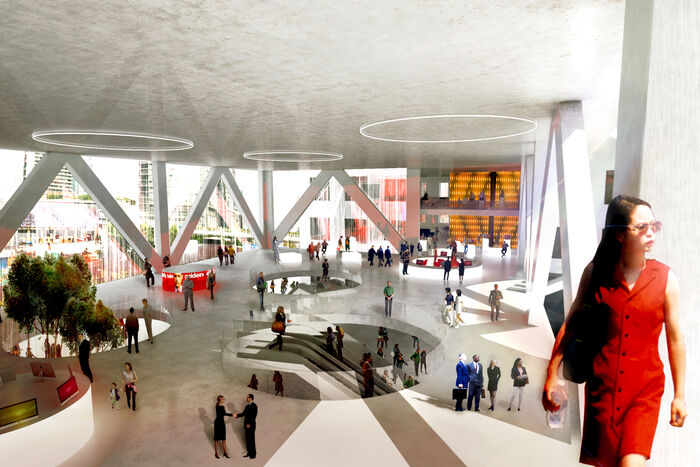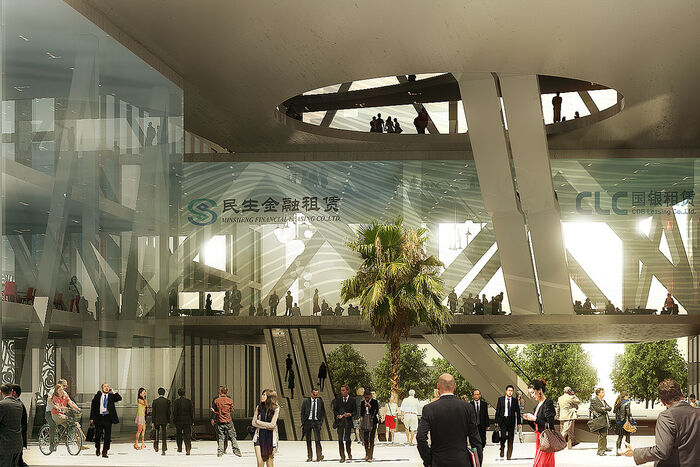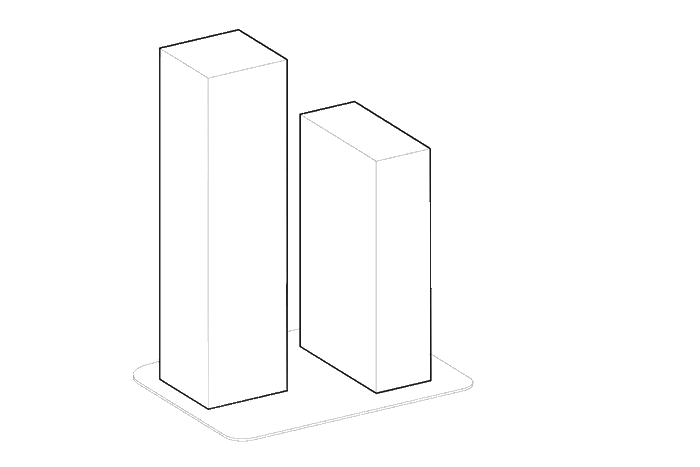 Detailed studies of sun conditions led to the design of an energy performing façade offering more shade to sun-affected areas. The soft gradient reflects differently during the day.

A series of atriums in the towers have views to the surroundings through large glass areas. Additionally, the atriums feature interior gardens and recreational spaces with spatial variation.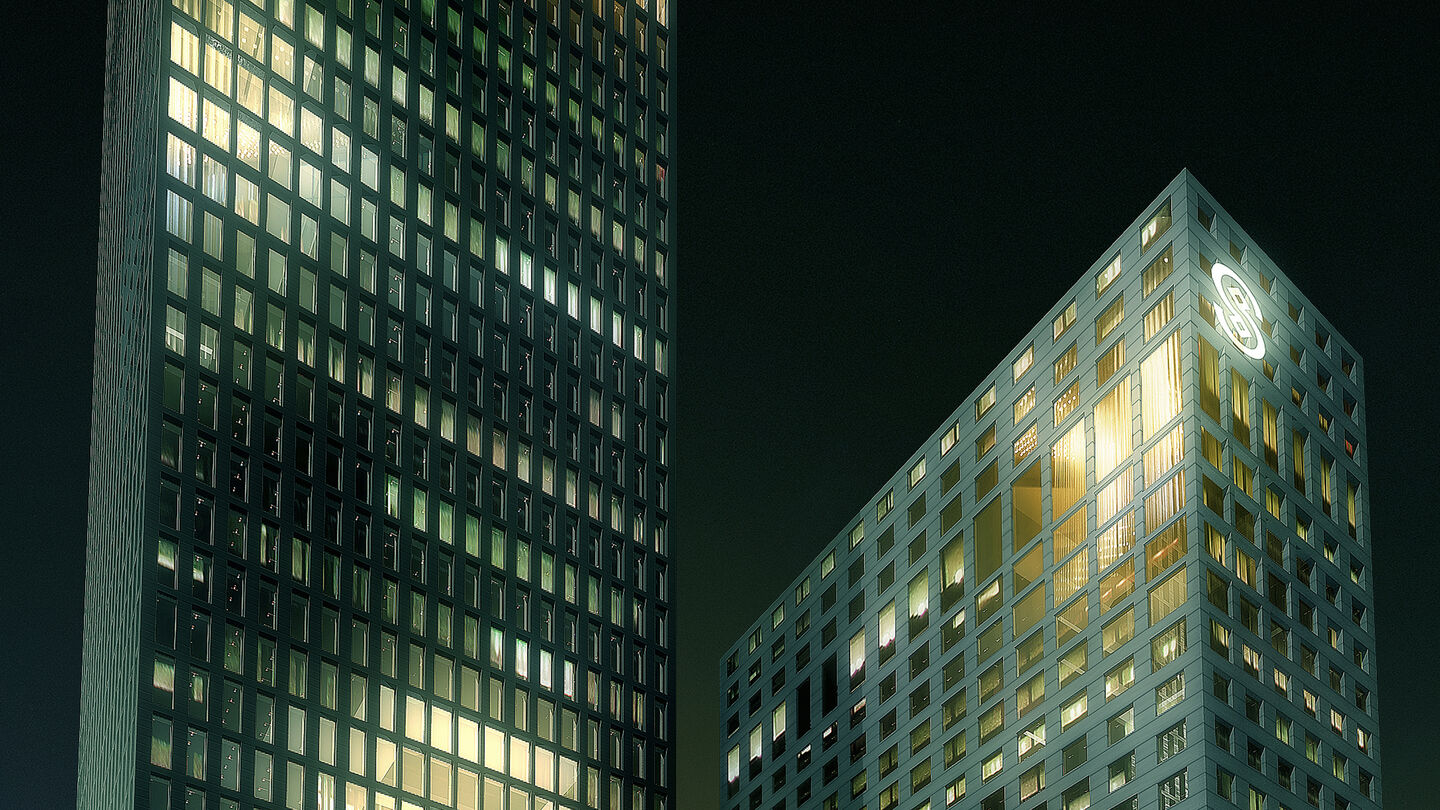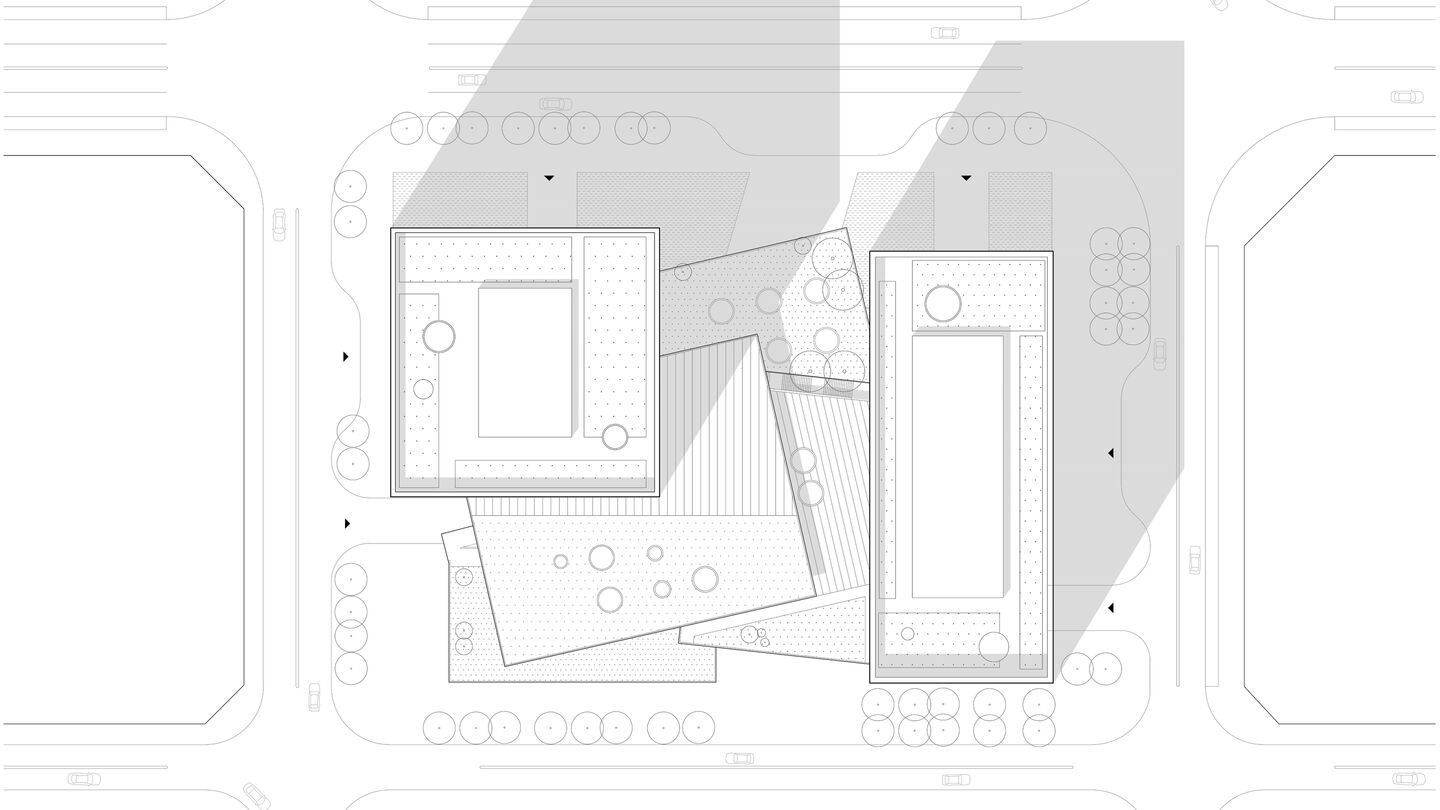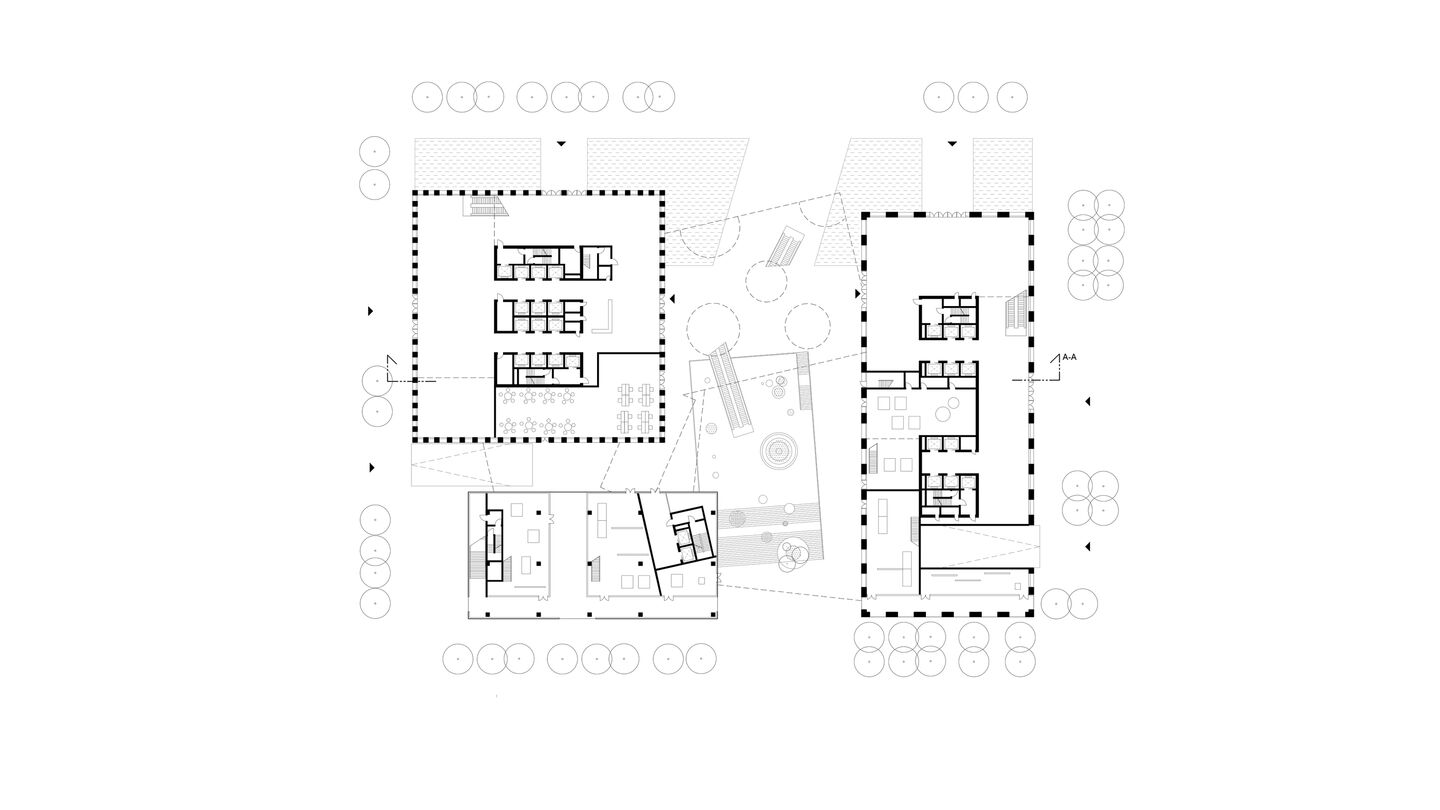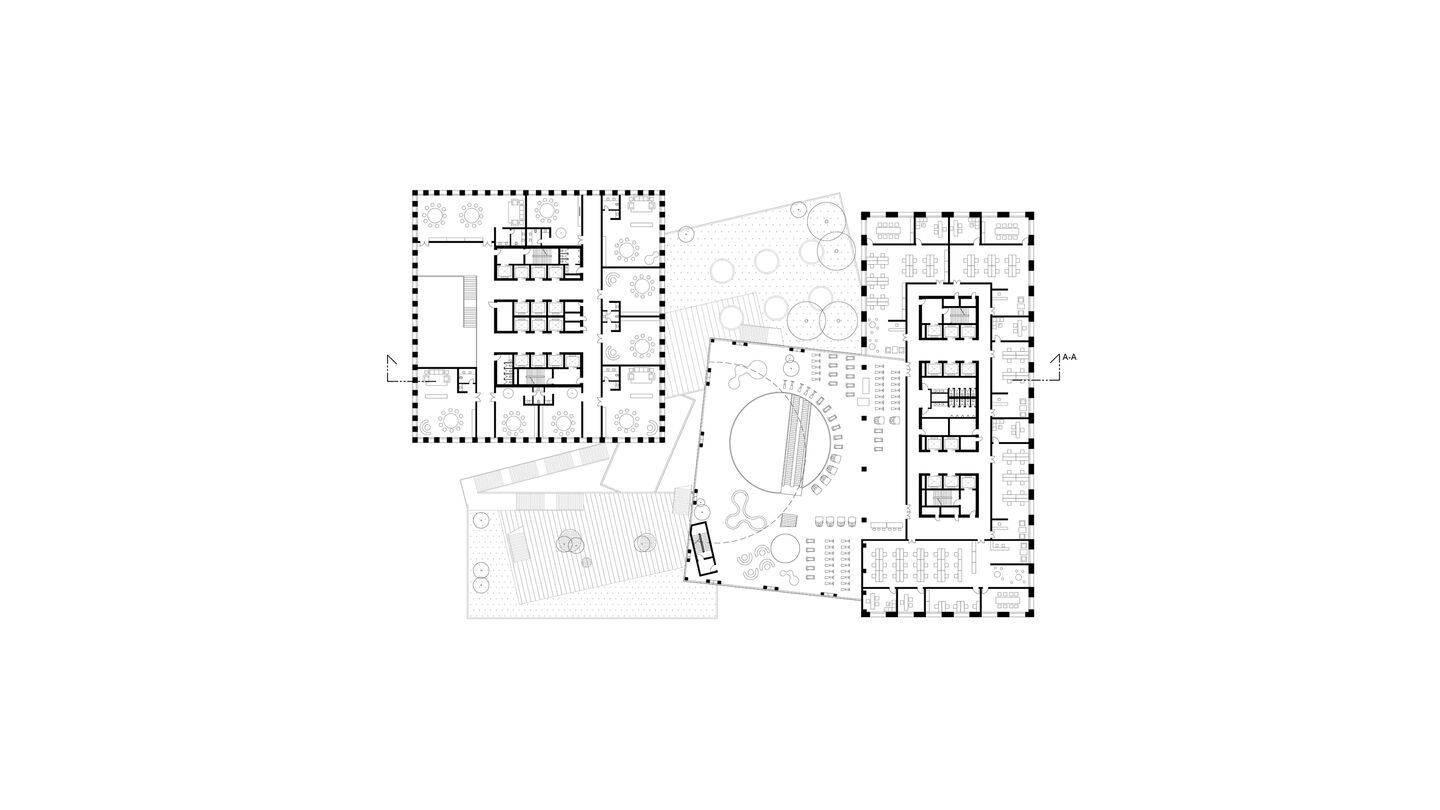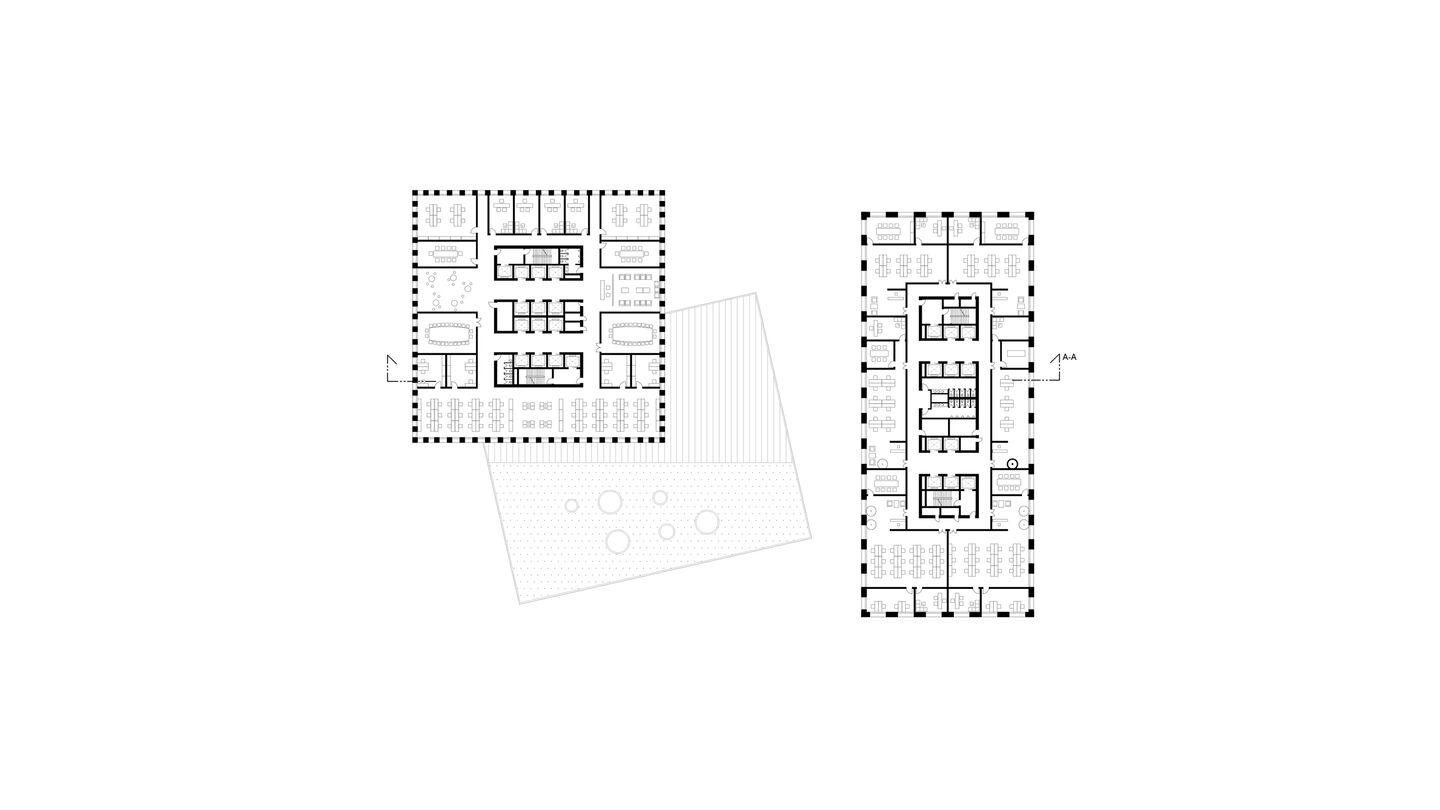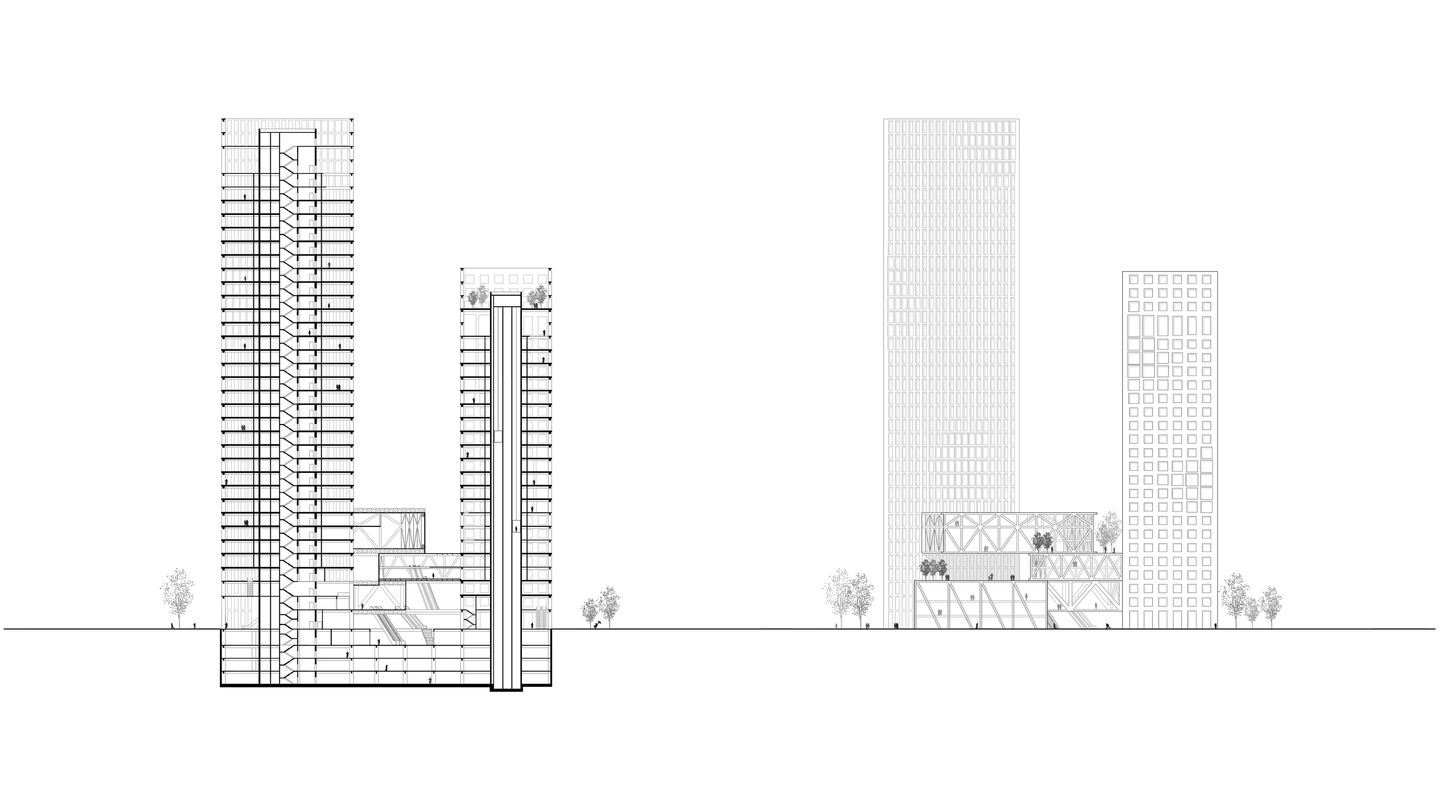 Name: Two Towers
Type: Invited international competition 1st prize
Program: Mixed use
Client: CDB, Minsheng
Size: 120.000 m²
Location: Shenzhen CH
Year: 2011
Collaborators: Urbanus, VSA, Max Fordham, Beijing CCI Arch. Design Co. Ltd

Team: Anders Lonka, Martin Krogh, Martin Laursen, Aidi Su, Tatyana Eneva, Camilla Klingenberg, Jens Peter Nielsen, Nelly Jana