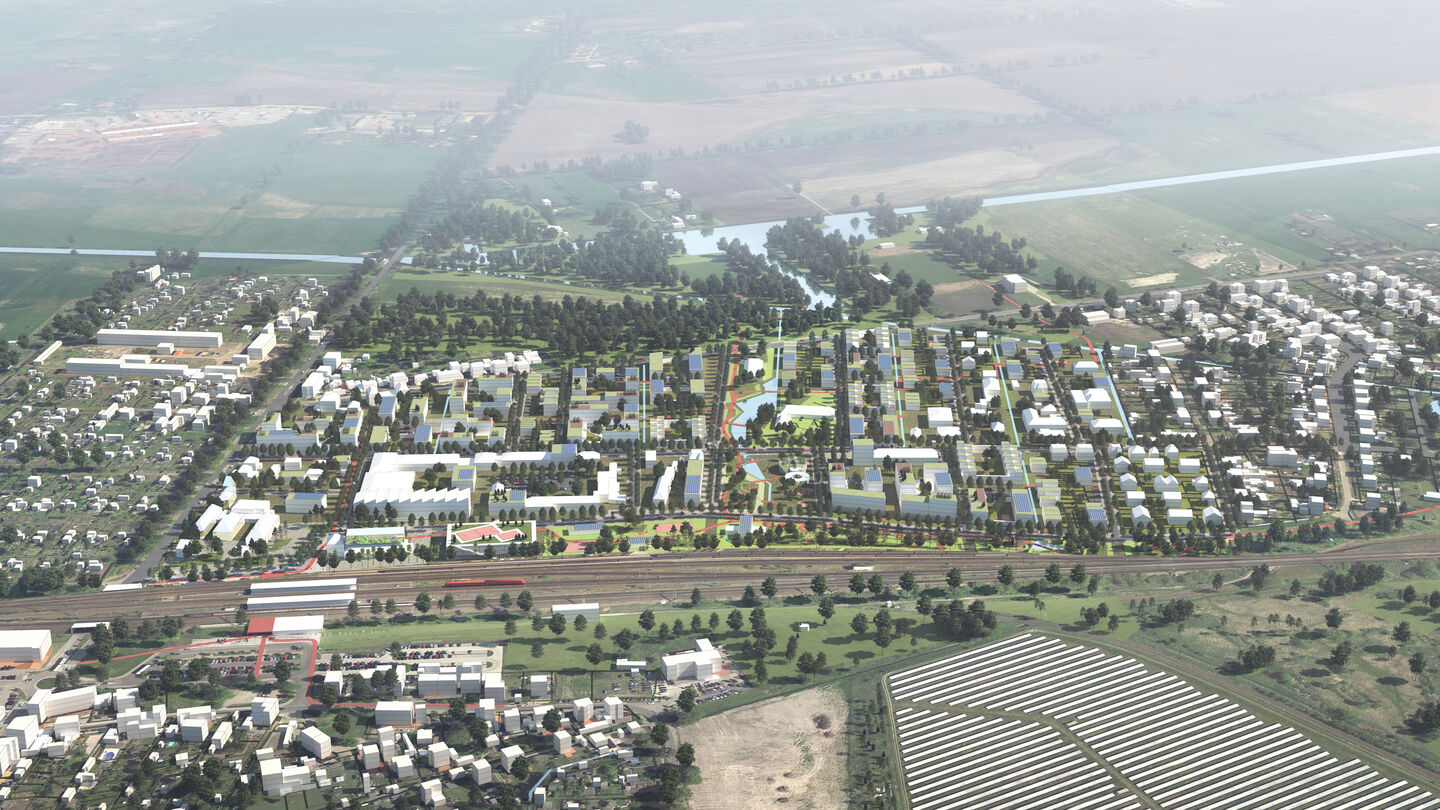 Nauen North
Nauen North is designed to match the scale and character of the close-by historical city center. One of the focal points in the plan is a comprehensive strategy for sustainability - using the location between landscape and city as a starting point to plan for future mobility, architecture, climate adaption and green technology as a real alternative to living in the suburb.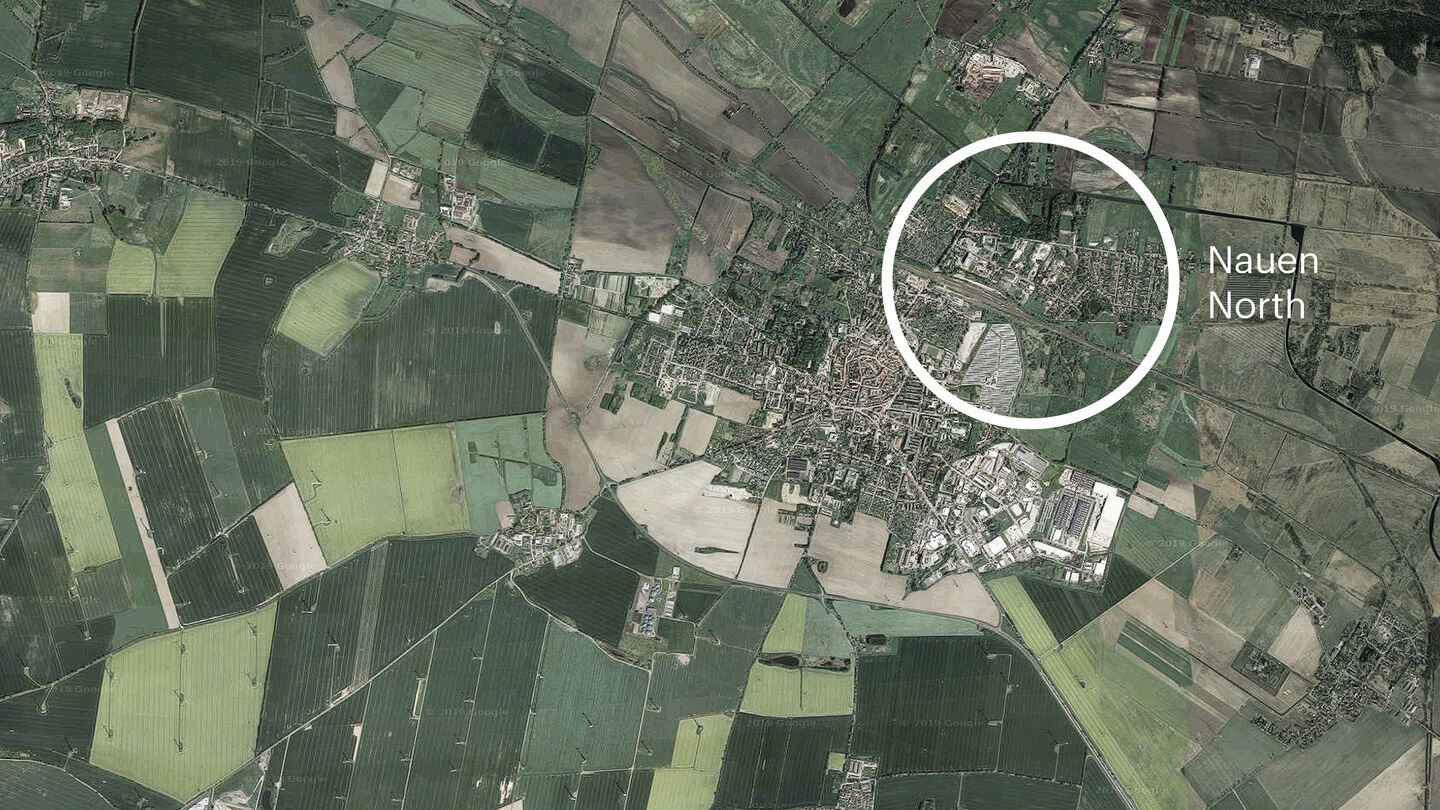 Besides establishing the structure for a robust and responsible development, the masterplan focus on creating places for social interaction, both within the individual building complex and in public space.
The central green axis connects from the surrounding landscape into the energy park along the railway tracks. A green-blue network runs through the plan and forms the basis for a variety of new typologies and neighborhoods.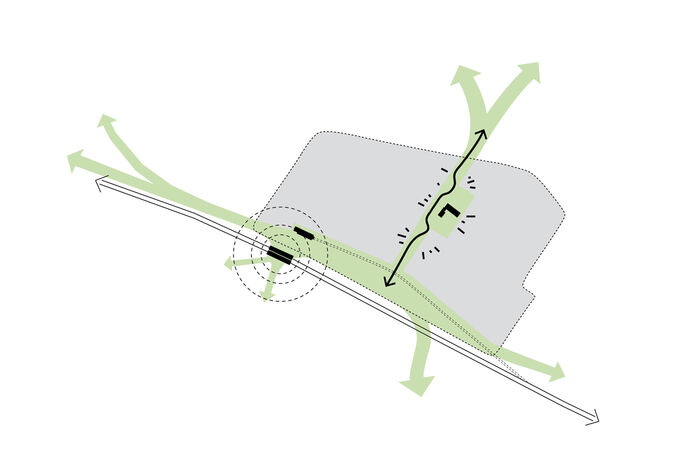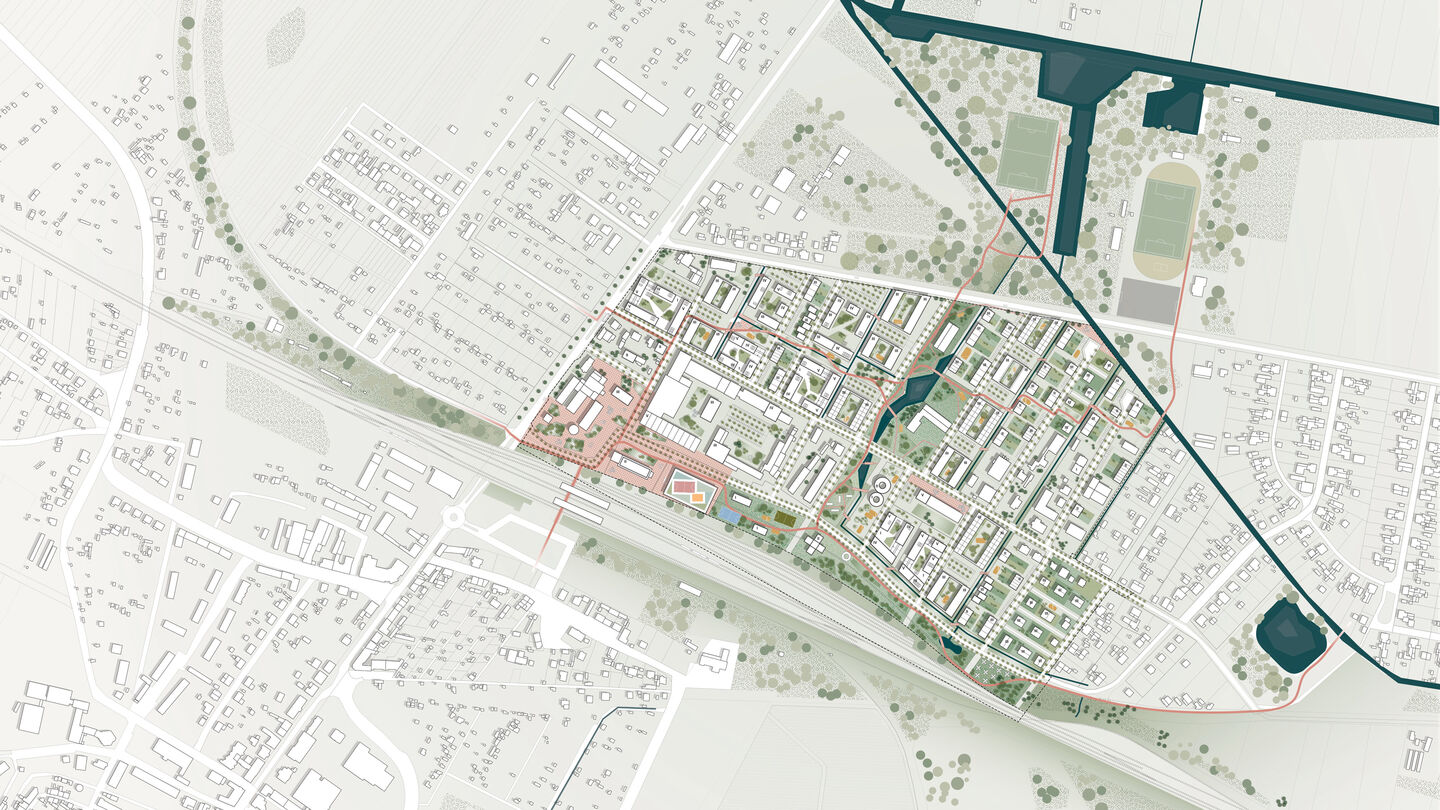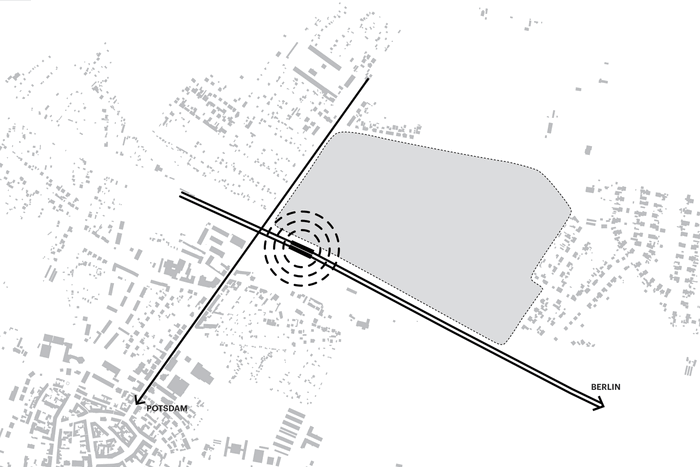 Nauen North is designed for a sustainable way of life and aim to produce the main part of all energy consumption locally - based on careful considerations of the water and energy cycle at different scales.

The proposed concept is based on the extraction, reuse and treatment of the water as well as on the efficient use of the solar and geothermal energy. The urban structure is designed for future mobility to minimize the use of cars within the area.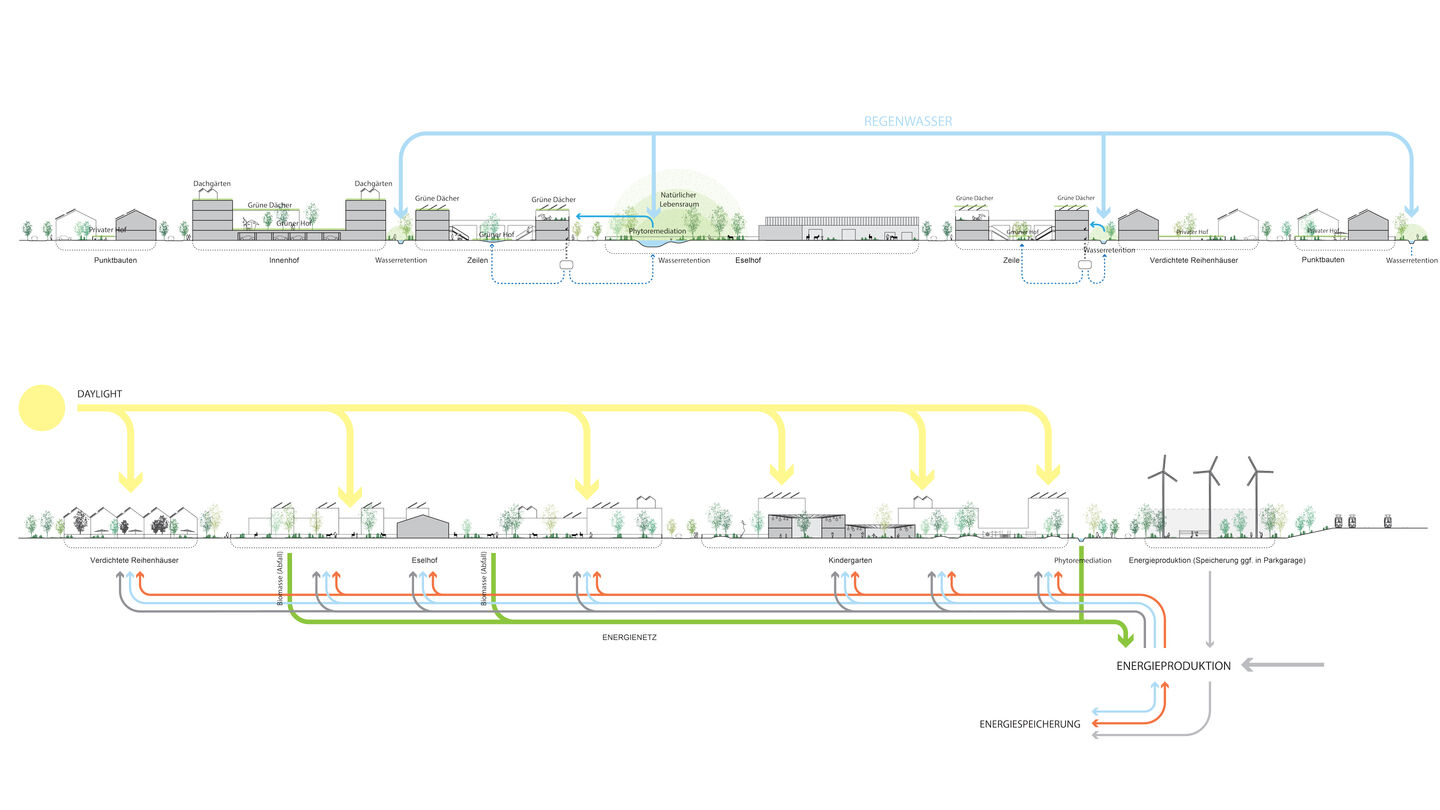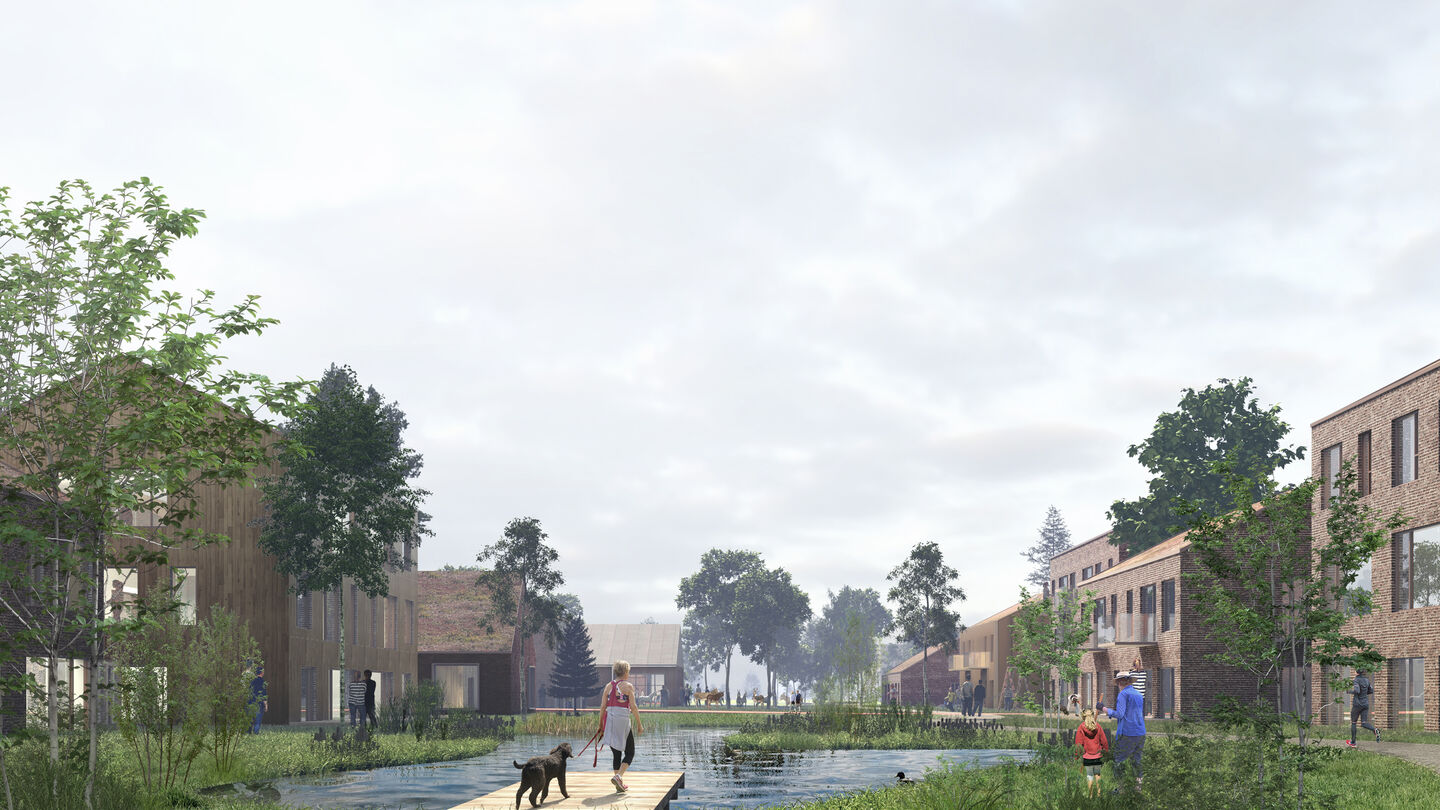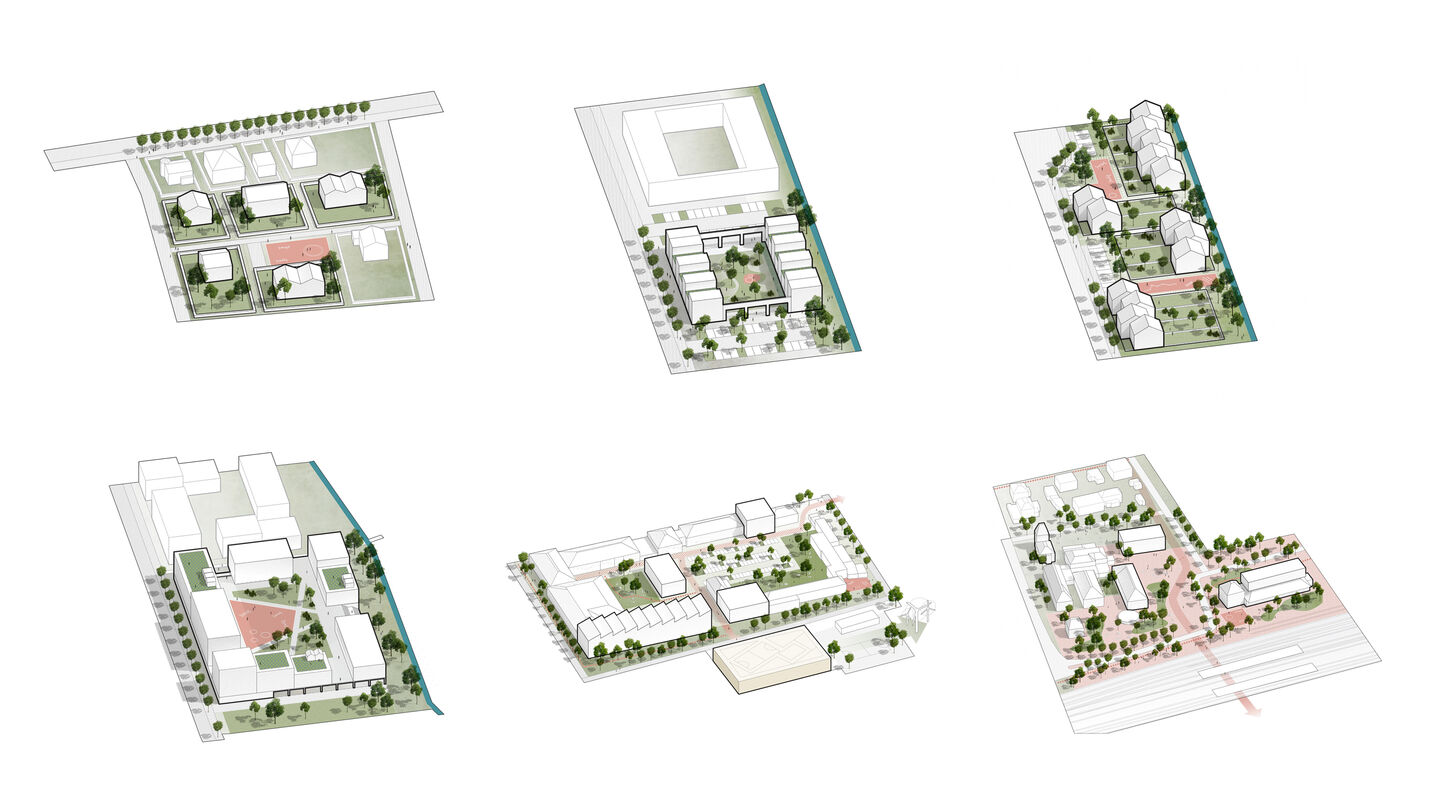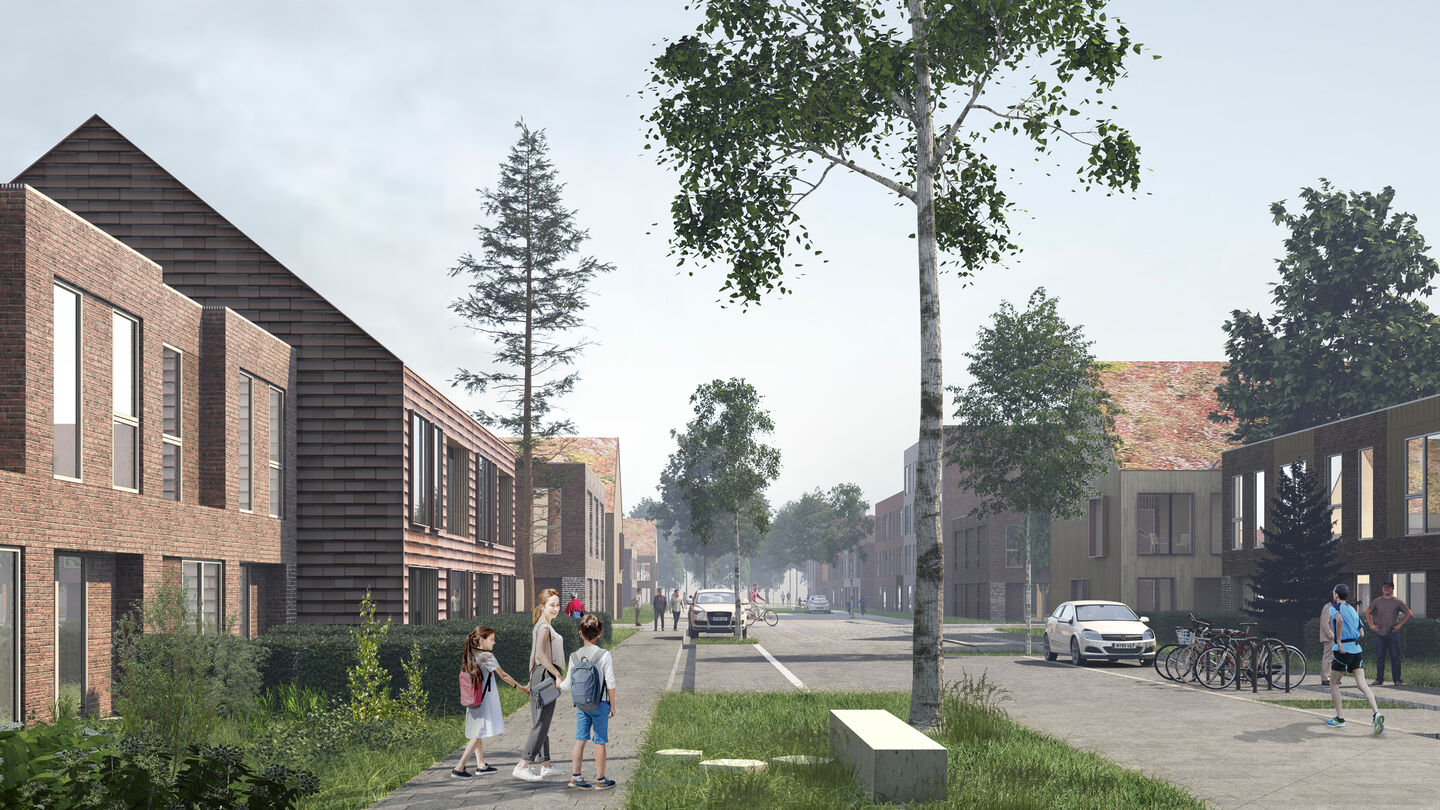 Name: Nauen North
Type: Urban planning
Program: Urbanism
Client: Glockenweiss GmbH Berlin
Size: 30 ha
Location: Berlin DE
Year: 2019 - 2021
Collaborators: -
Image credits: ADEPT

Team: Martin Laursen, Anders Lonka, Martin Krogh, Simon Poulsen, Tanja Jauernig, Arminas Sadzevicius, Leon Wittmaack, Christina Suarez Conciauro, Viktoria Matryuk