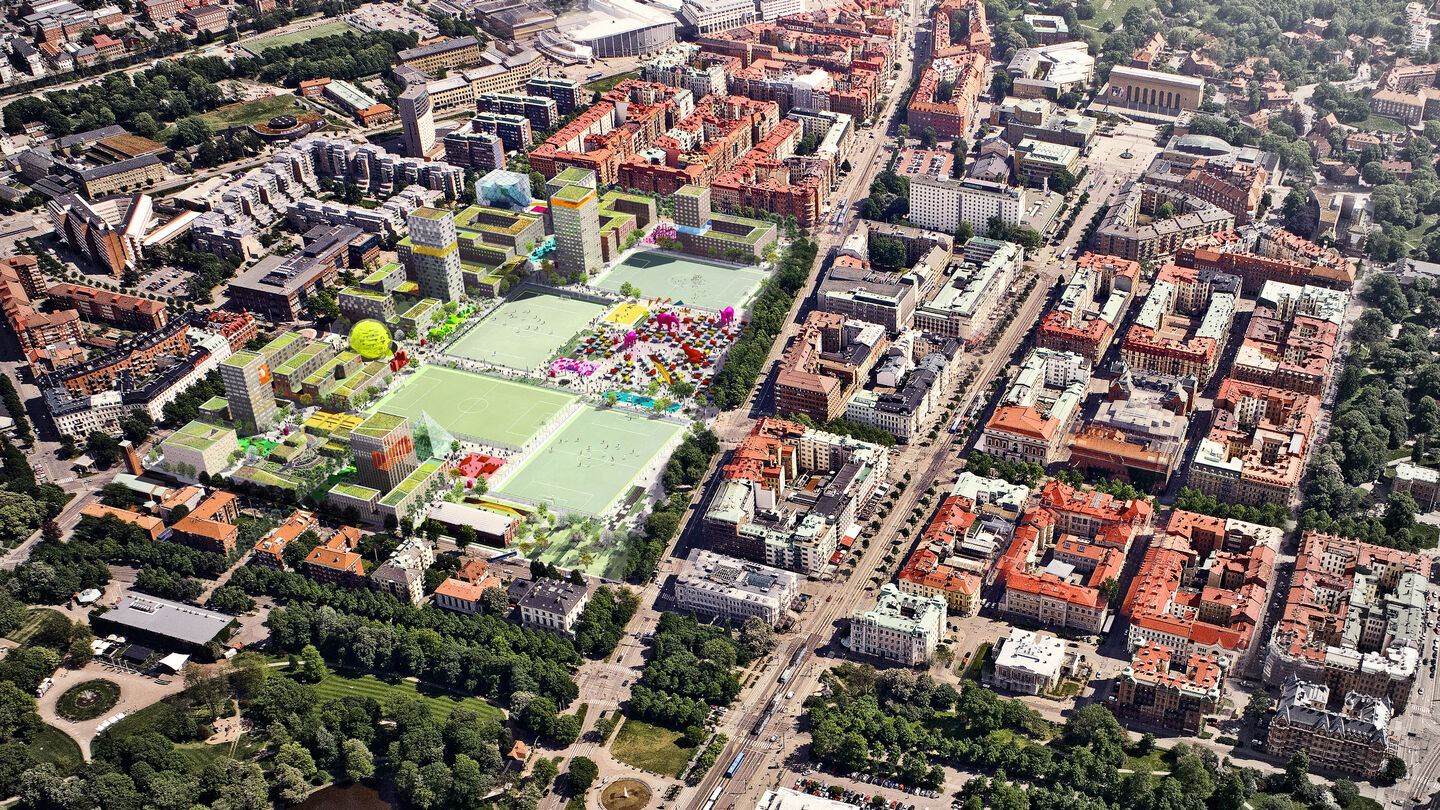 The Heath
The development of the Heath aims for re-activated public space targeting a a diverse group of users. The plan highlights the historic character of the city while at the same time embracing the now in a dense and contemporary urban fabric.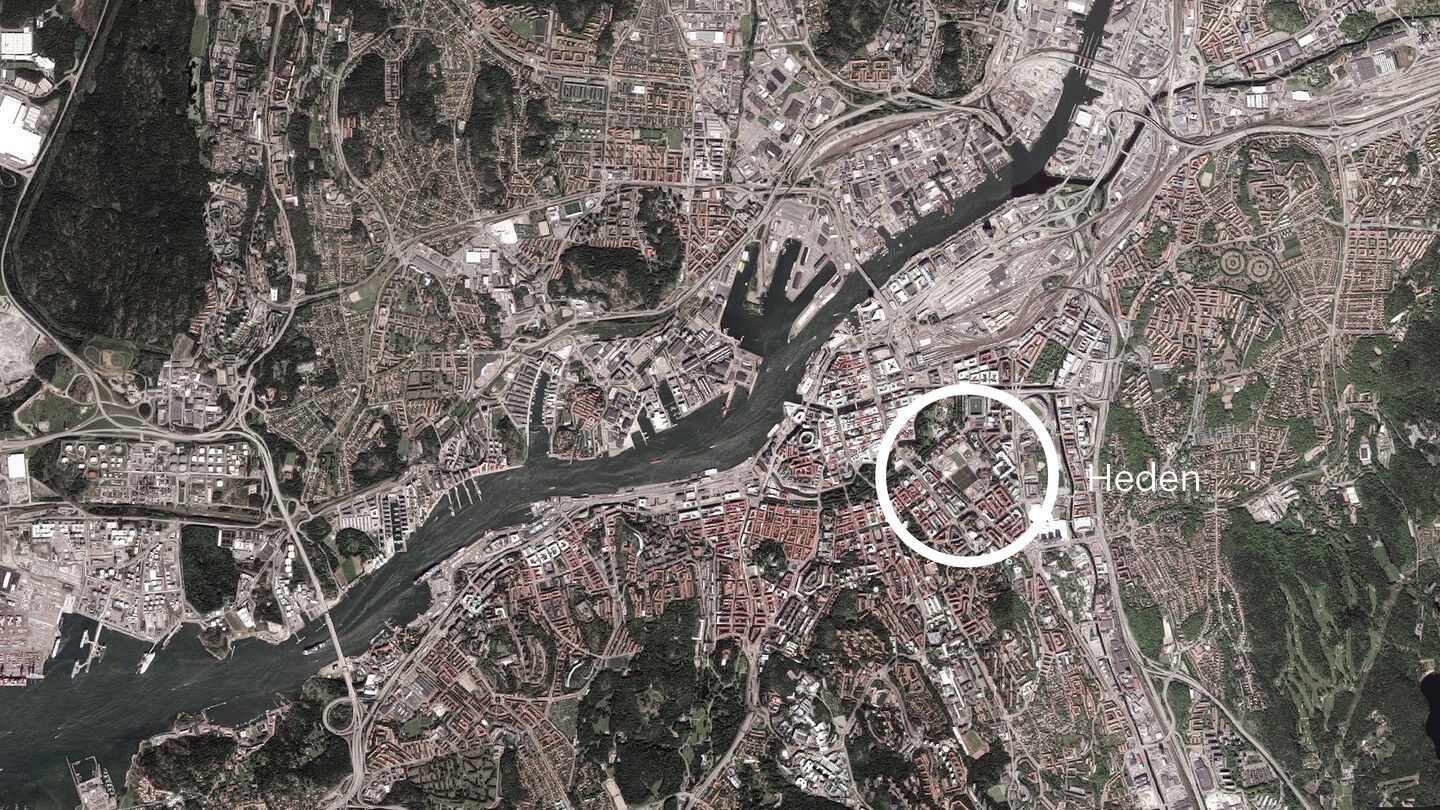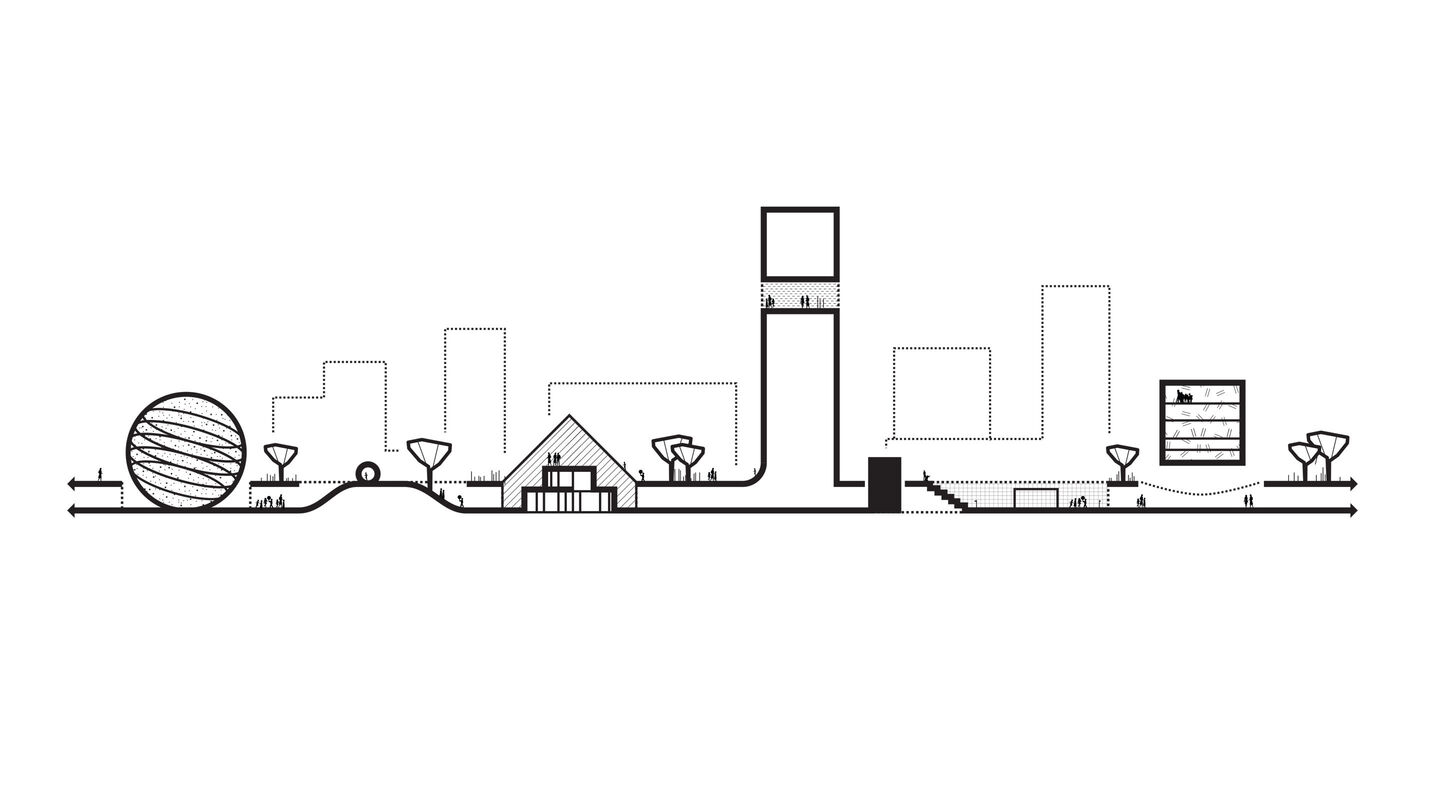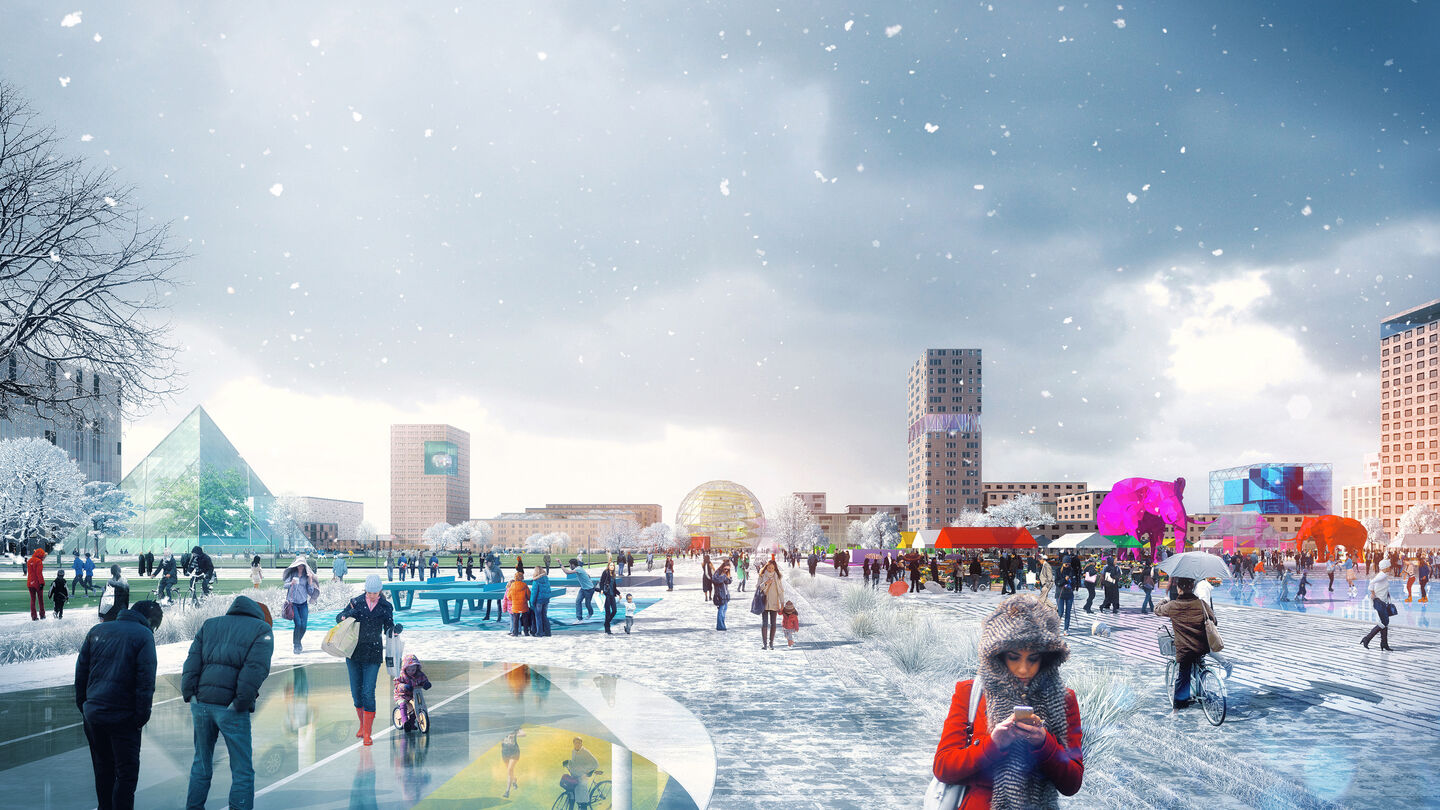 The proposal emphasizes The Heath as an important and defined urban space. It is divided into different activity zones, each with a clearly defined identityy. In addition to this, the design underlines the landscape character with green fields of grasses, flowers and wild vegetation that express the historic habitat: the heath. The Heath is as much a original piece of 'real' nature in the city as it is an artificial urban landscape.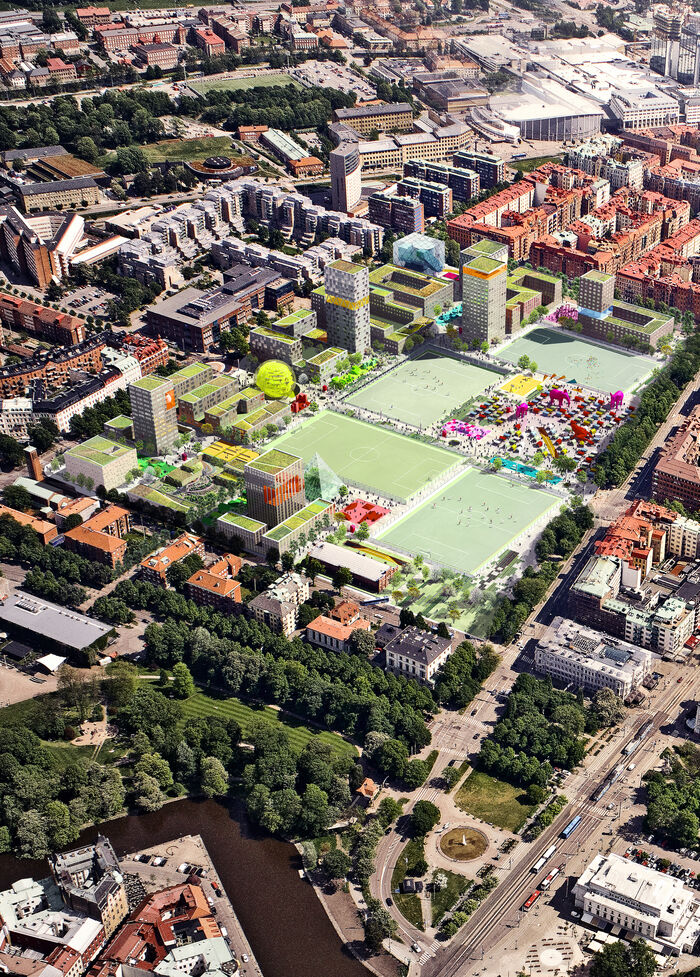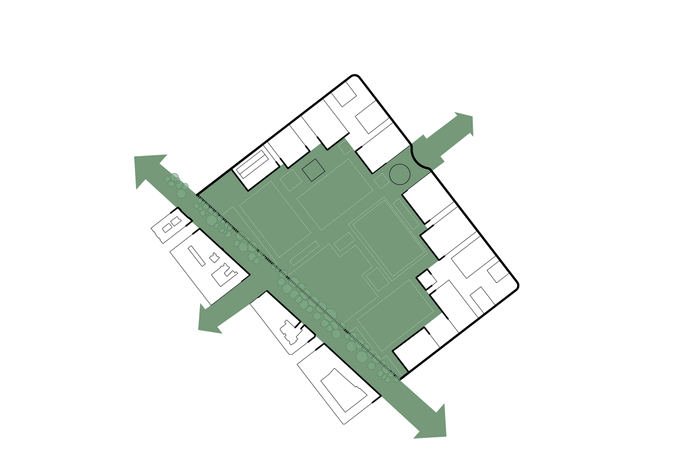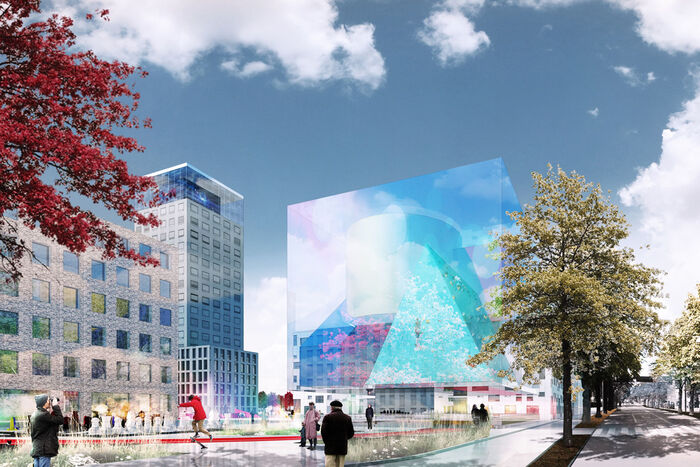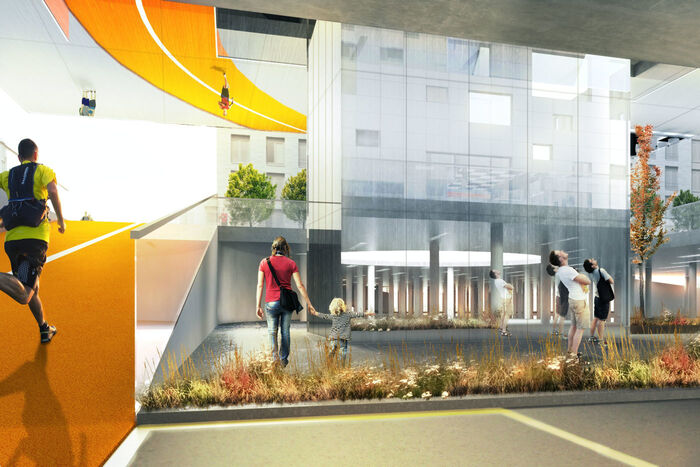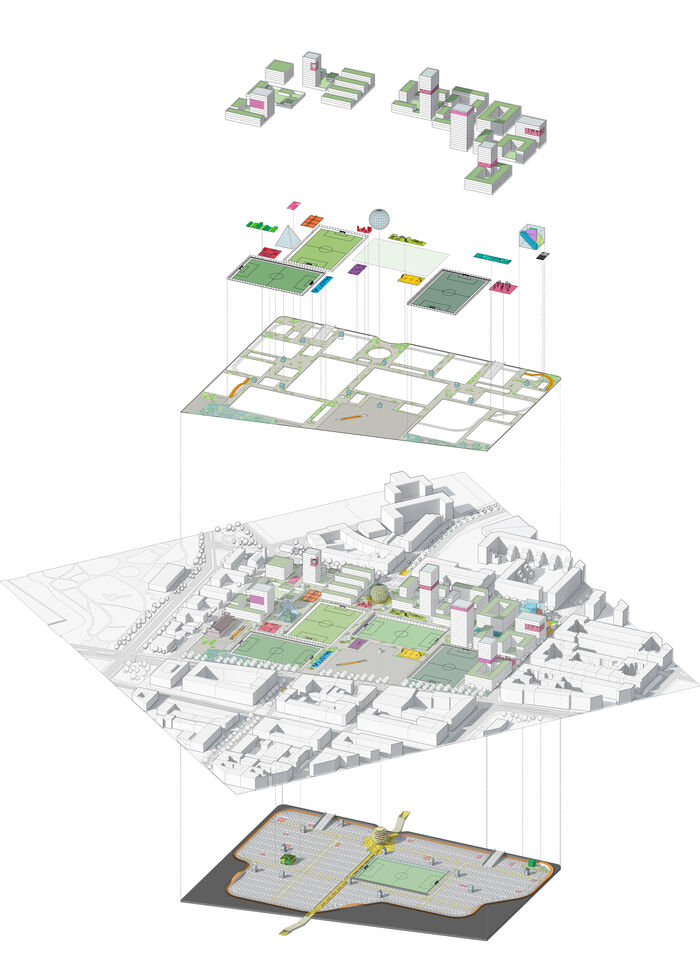 Below the surface of the Heath is a large activated parking structure, partly incuded in the urban space instead of merely solving a infrastructural challenge. At the same time, the parking strategy solves flow issues and security for pedestrians and cyclists.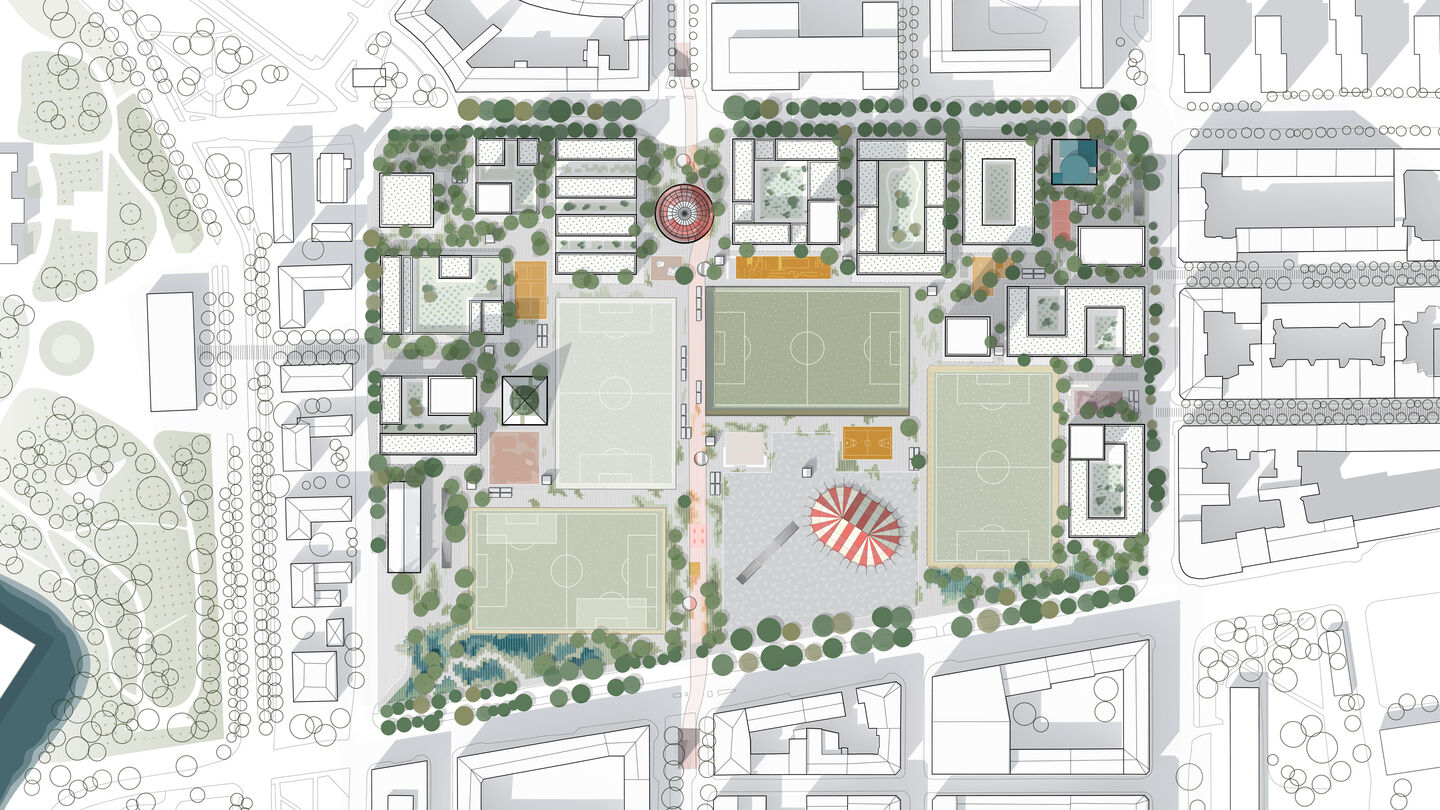 Name: The Heath
Type: Invited parallel competition
Program: Urbanism
Client: Gothenburg Municipality
Size: 12 ha
Location: Gothenburg SE
Year: 2013
Collaborators: Tyréns, CIA, Kragh & Berglund, AIM / Kristoffer Nilsson
Image credits: ADEPT, Doug and Wolf

Team: Martin Laursen, Martin Krogh, Anders Lonka, Jens Peter Nielsen, Tatyana Eneva, Eric Ye, Anne-Ragnhild Larsen