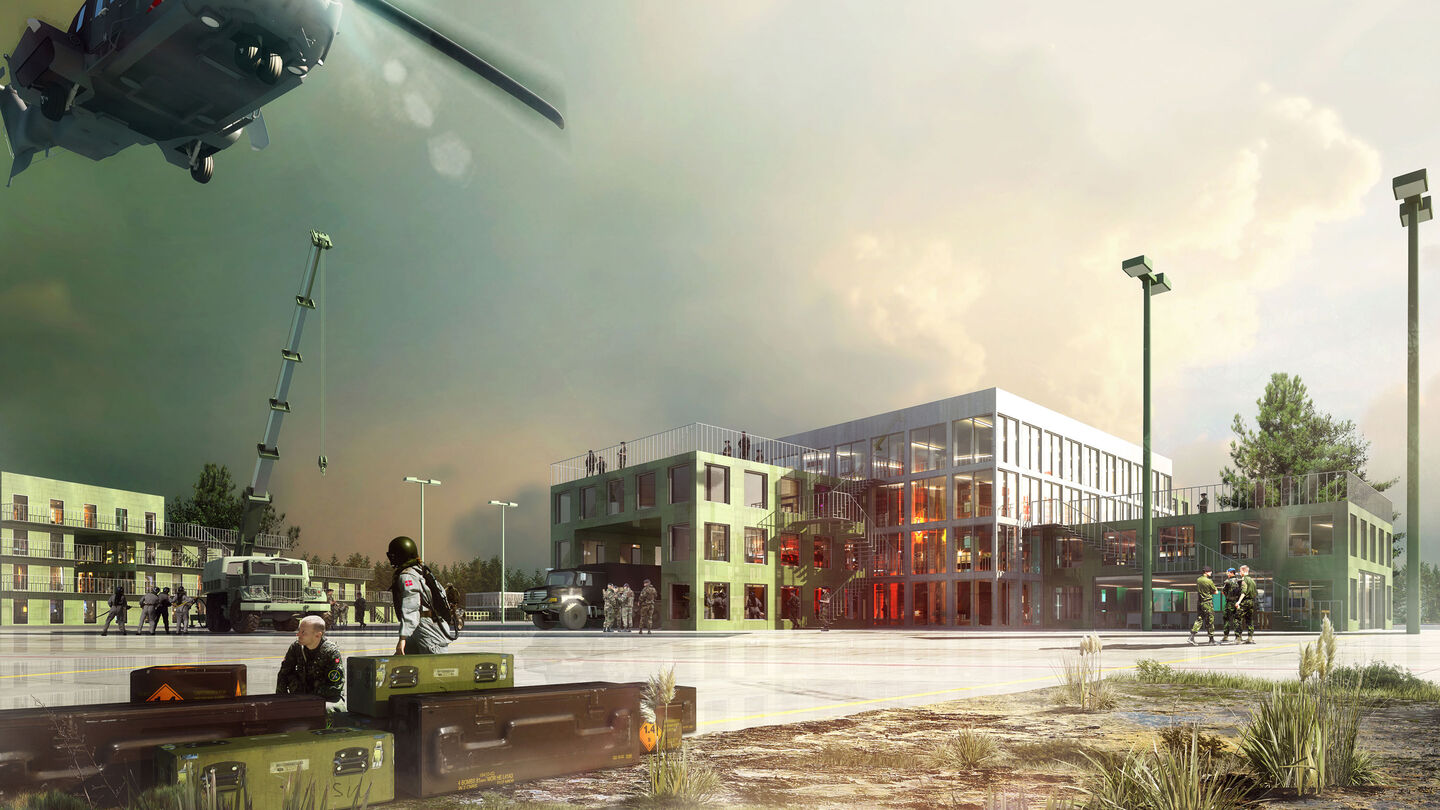 Green Loop
The project shows the idea of a clearly visible green loop that connects the barracks, the city and the landscape, while replacing obsolete buildings with a flexible building system, developed to meet existing and future demands of saving resources and optimizing operational costs.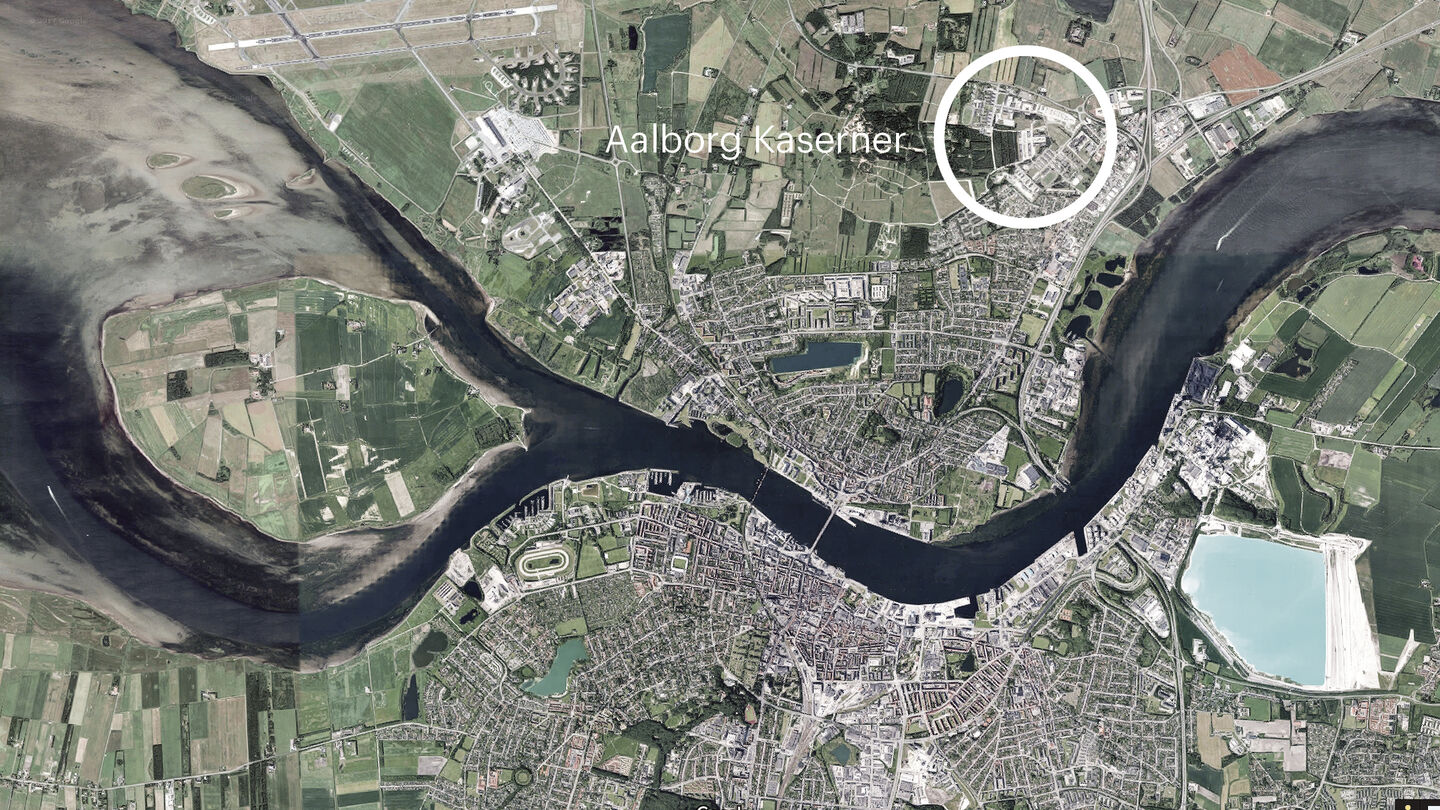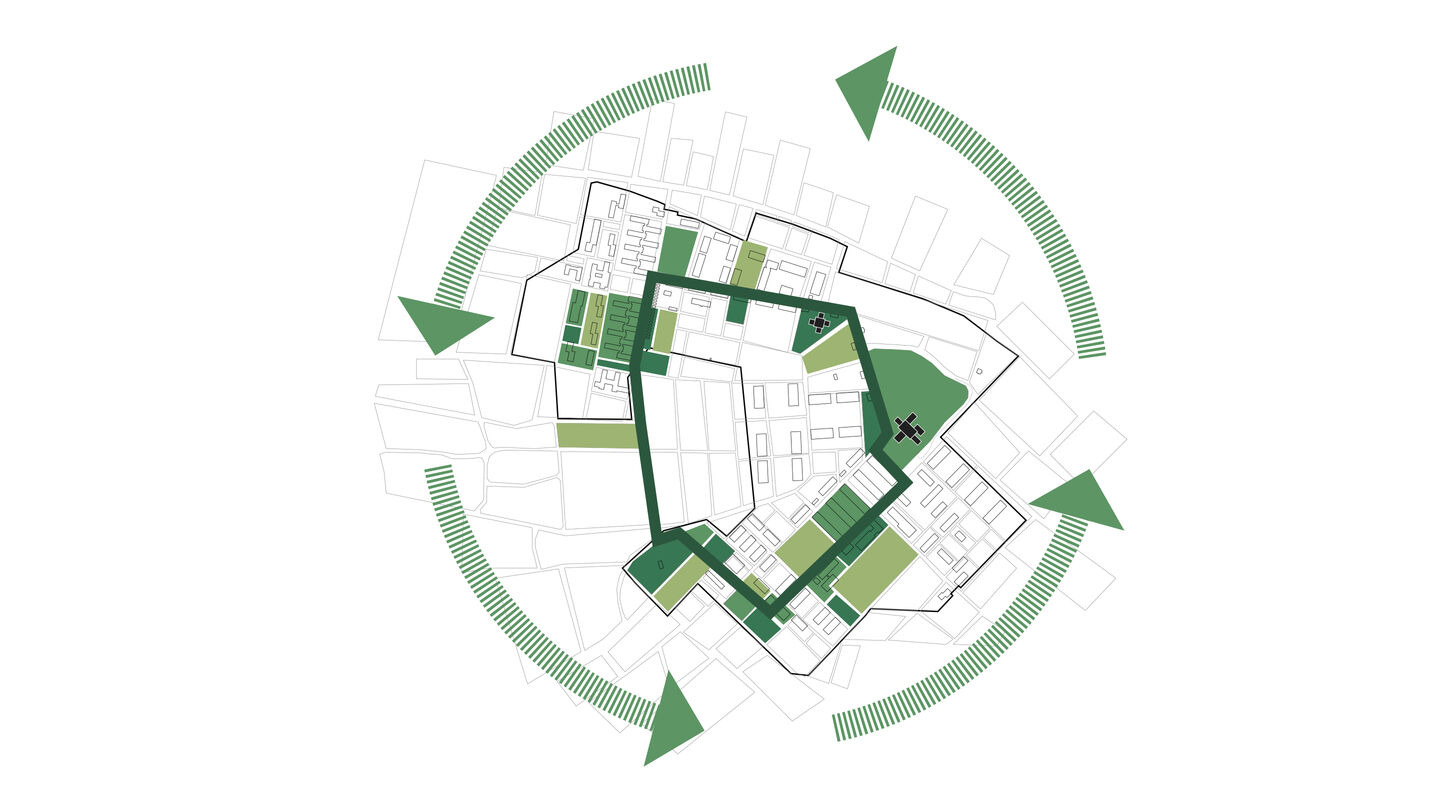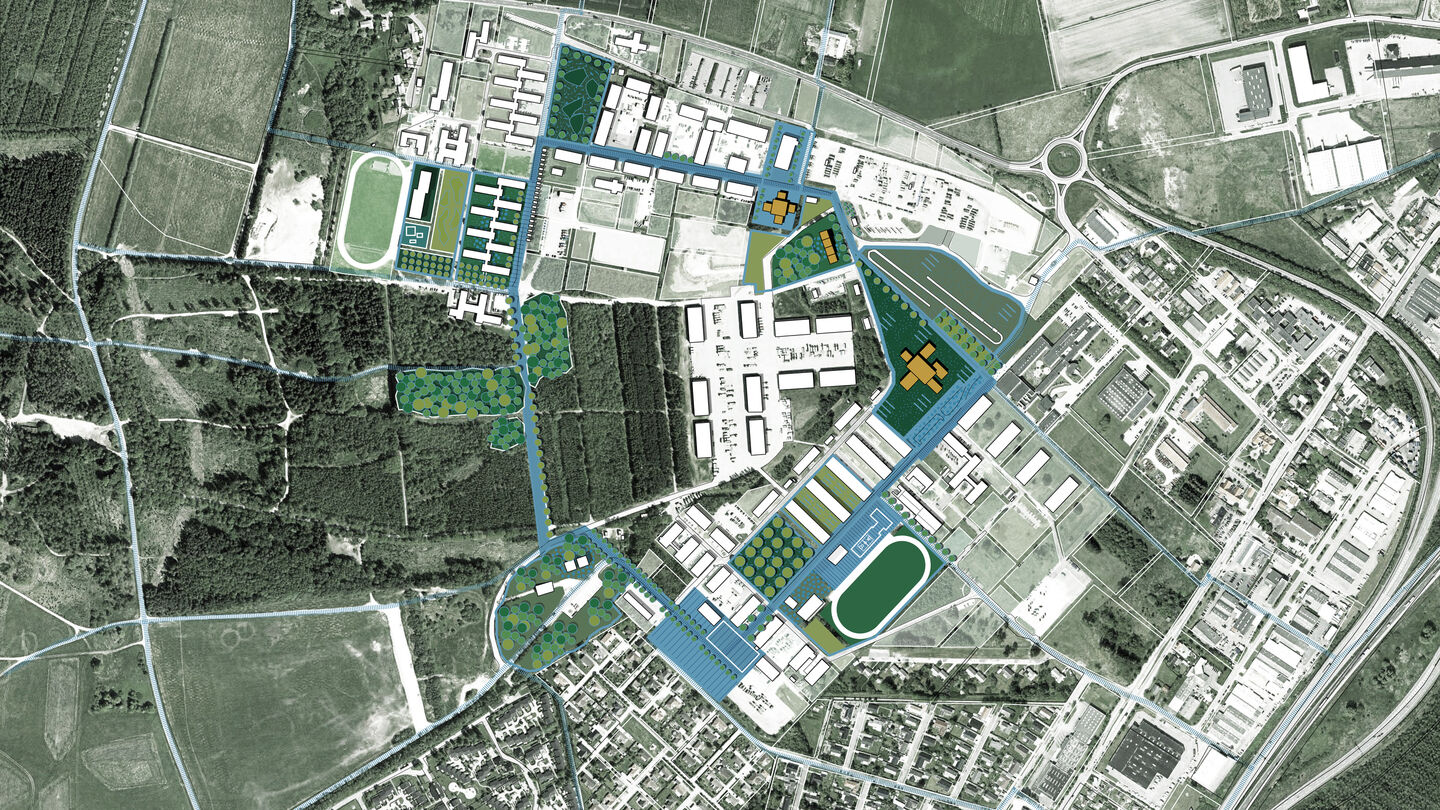 The Green Loop establishes a significant visual identity for the Danish Armed Forces. The combination of 'sustainable and flexible' not only points to the actual re-building of the Aalborg Barracks, but also unfolds the potential to create a global show case project identifying a modern version of the armed forces with an evidently sustainable profile.
Three new buildings of a total of approx. 9.000 m² are designed as flexible building structures made from 20- and 40-feet containers, that rapidly and efficiently can be transformed to match the sudden changes of function and location due to political conversions and military operations.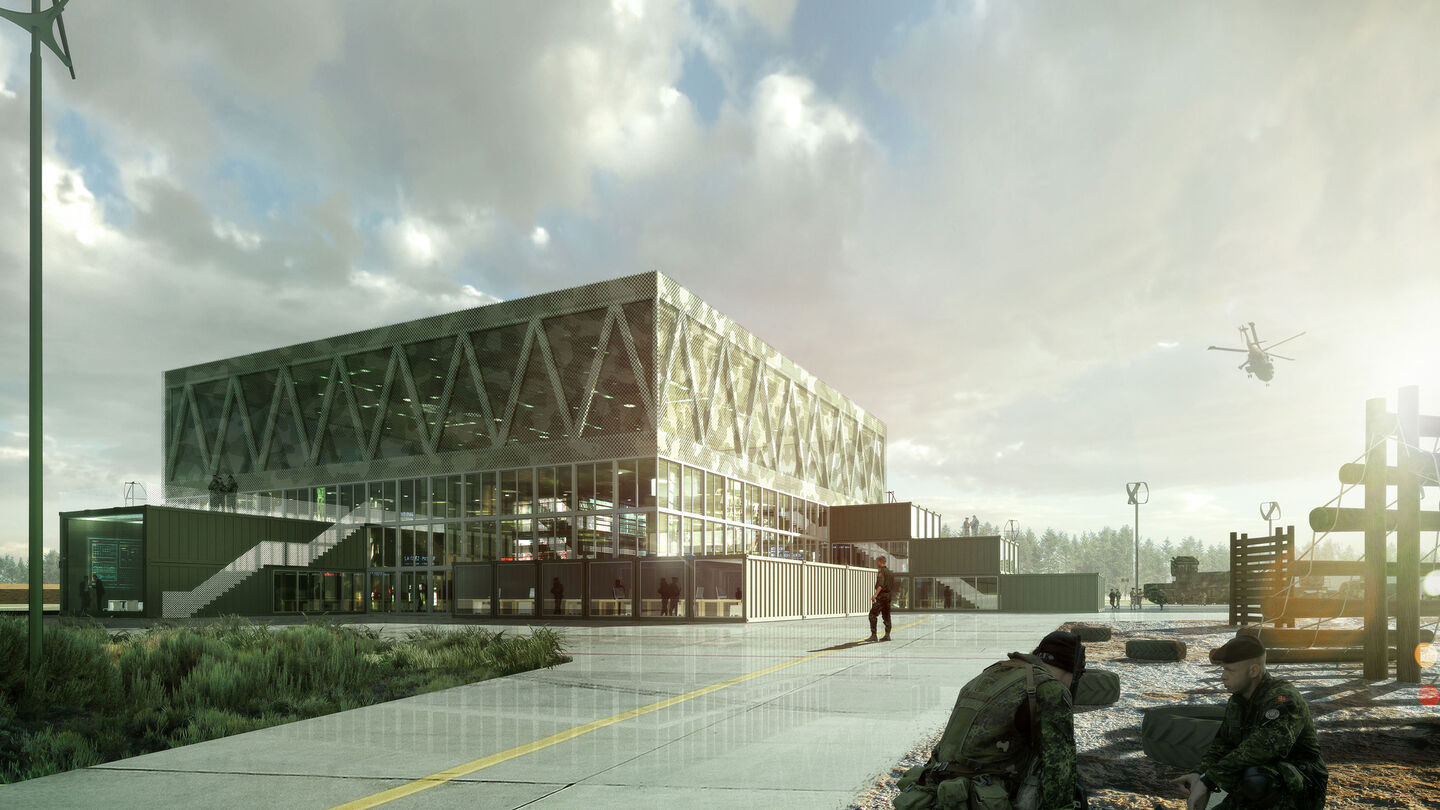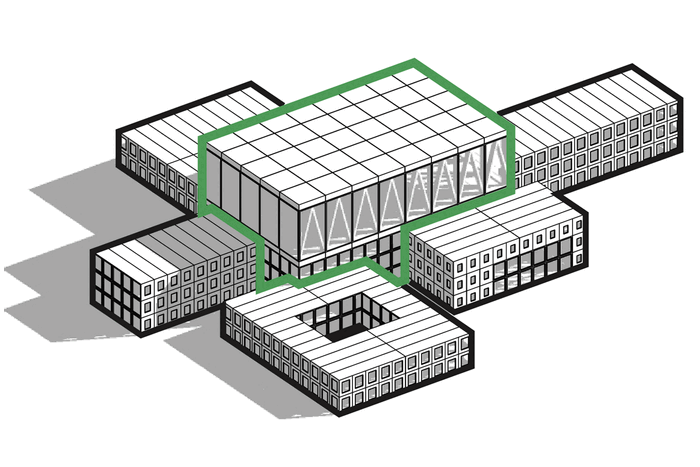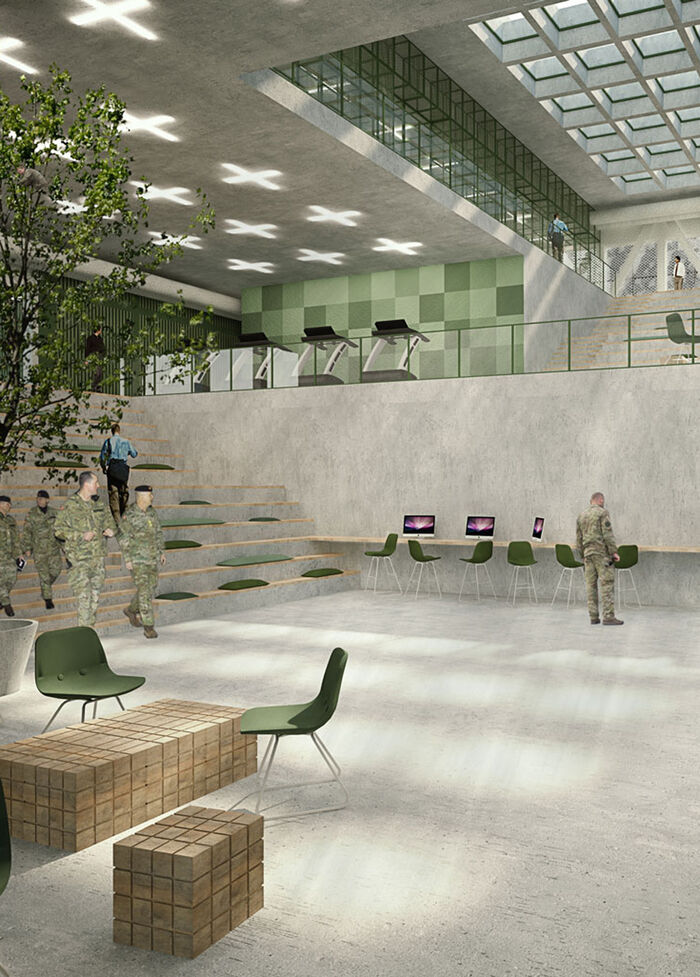 The new buildings are designed with two core elements: a central "Hub" and a "Circuit". The Hub is permanent, while the Circuit is flexible and movable. The building elements are constructed from a simple load carrying system consisting of components that allow facade elements to be dismantled without impacting the constructive priciple of the overall building.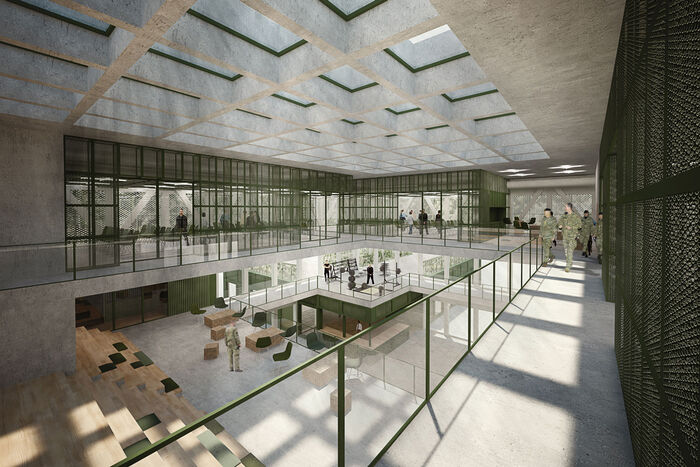 The building strategy is based on an industrialised process involving the manufacturer in a sustainable product development. The buildings are designed wth a focus on 'behaviour' as an important starting point for user related savings of energy and resources. Furthermore the buildings are optimised regarding energy consumption by adding i.e. movable solar panels and bio-digesters.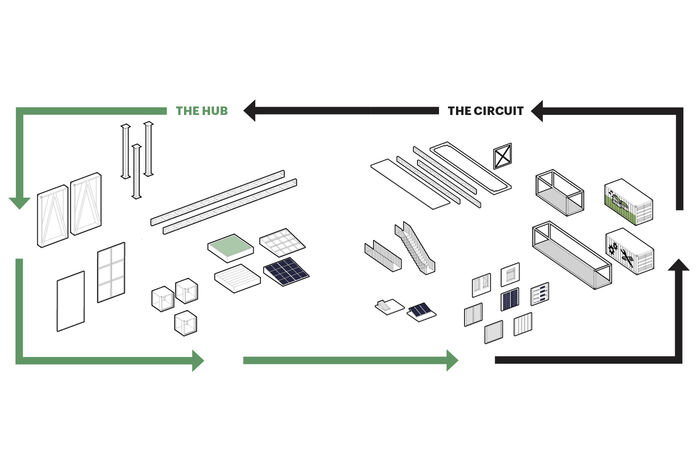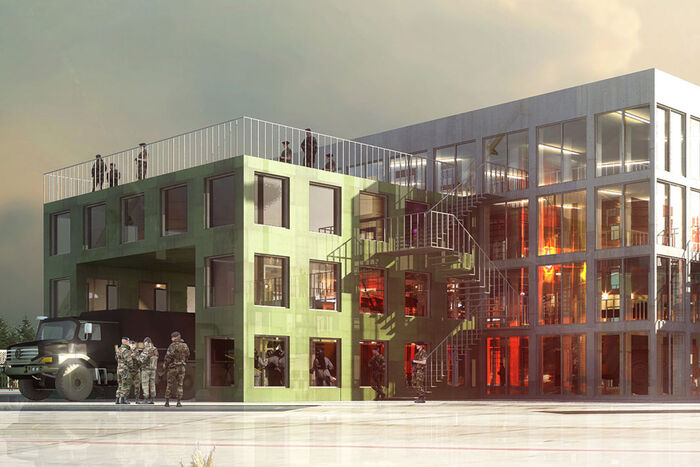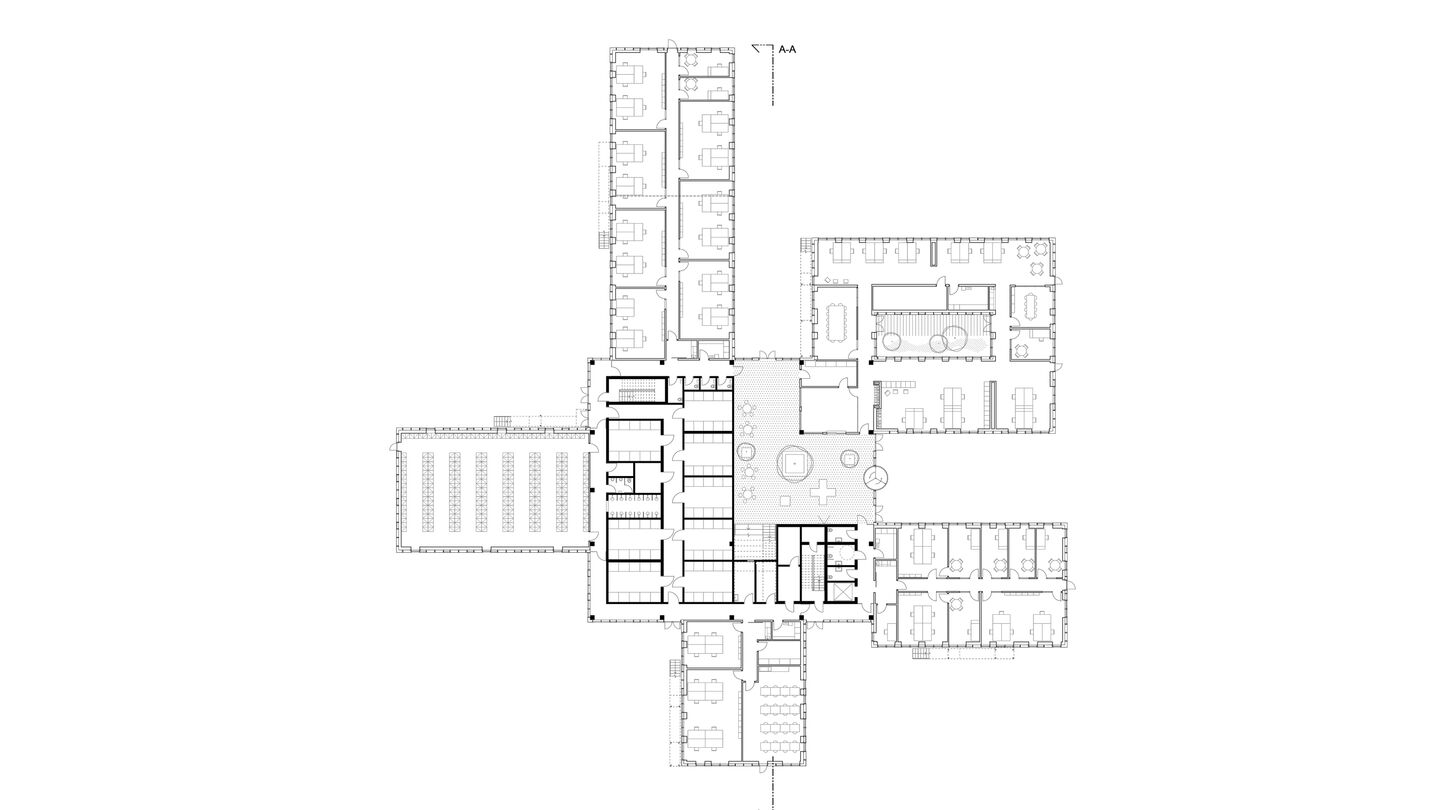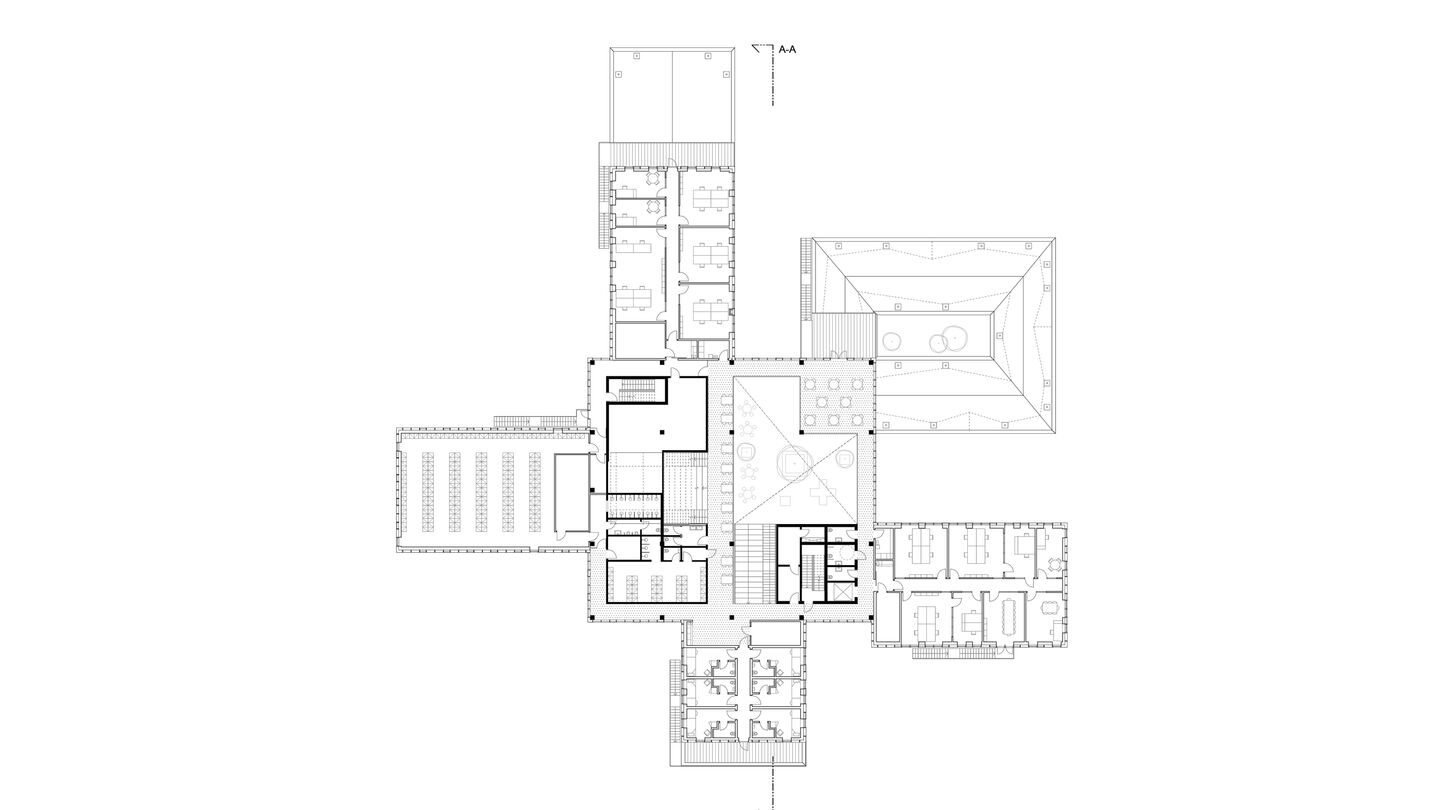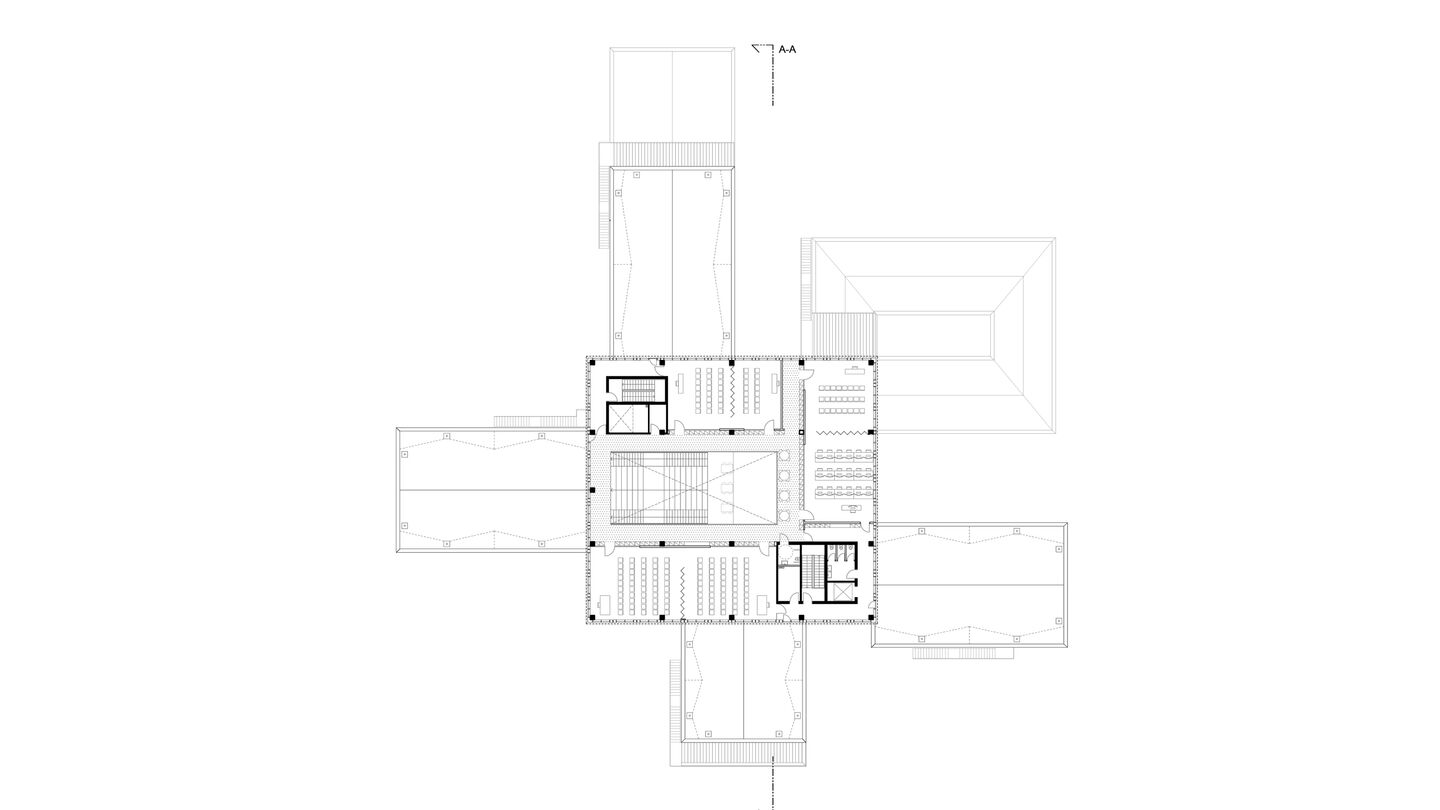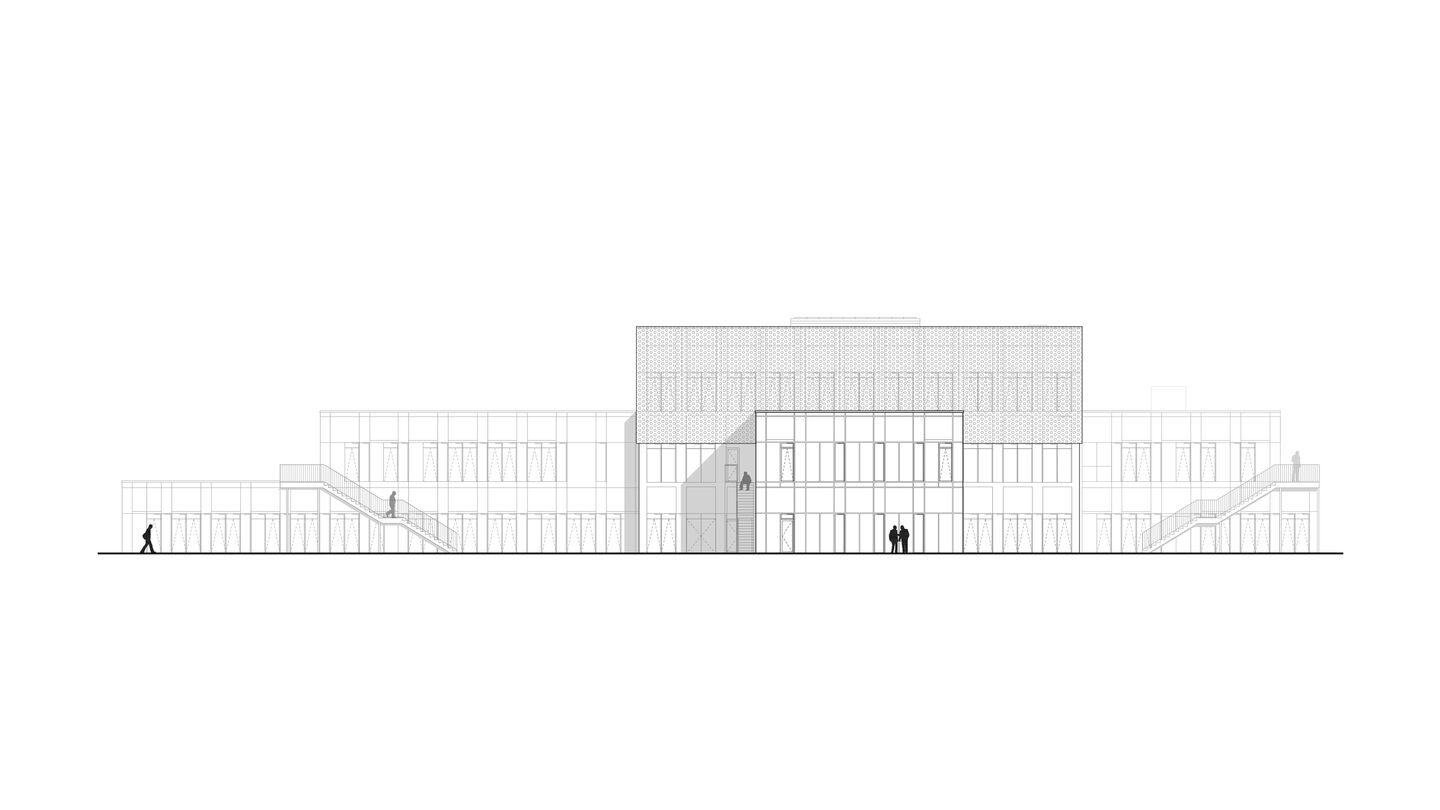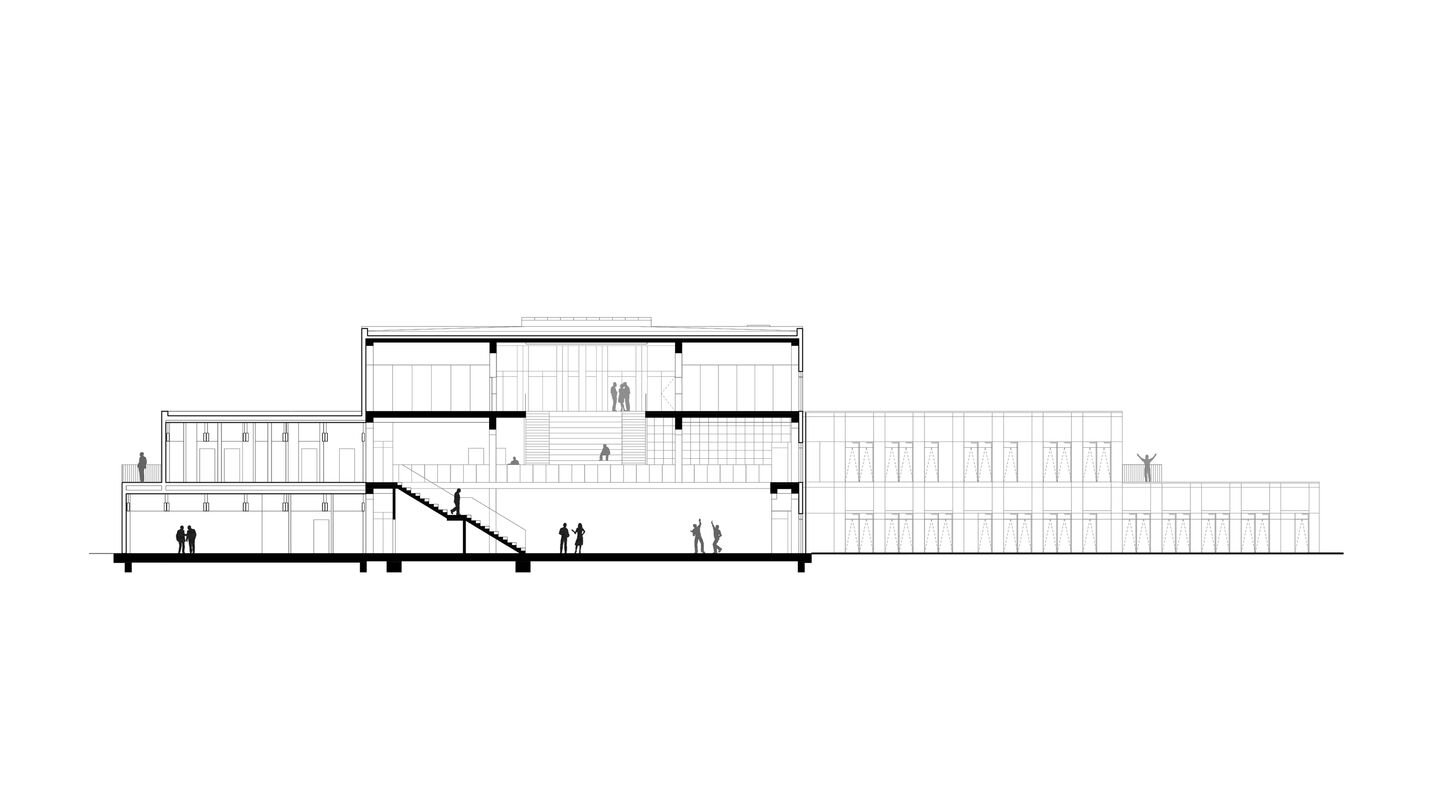 Name: Green Loop
Type: Invited competition 1st prize
Program: Office
Client: Danish Defence
Size: 9.000 m²
Location: Aalborg DK
Year: 2014-2018
Collaborators: Cowi, Nord Arkitekter, GHB
Image credits: Doug and Wolf

Team: Martin Krogh, Martin Laursen, Anders Lonka, Rune Knudsen, Hans Andersen, Tatyana Eneva, Jens Arnar Árnason